A Home Office minister has agreed with a Labour MP who suggested that a widely condemned "legal rape" advocate wanted attention to compensate for having a small penis.
MPs were debating the "pick-up artist" Daryush Valizadeh, aka Roosh V, after Labour MP Kate Green was granted an urgent question to discuss a series of now-cancelled events.
Valizadeh has attracted widespread criticism for his "neo-masculine" views. Earlier this year he published a post called "How to Stop Rape" in which he wrote: "I thought about this problem and am sure I have the solution: Make rape legal if done on private property. I propose that we make the violent taking of a woman not punishable by law when done off public grounds."
Among the many MPs who called on home secretary Theresa May to ban Roosh V's group, known as Return of Kings, was Labour MP Chi Onwurah, who suggested Valizadeh wanted attention to compensate for having a small penis.
To laughs from fellow MPs, Onwurah said: "These planned meetings may well have simply been a publicity stunt by an attention seeker so insecure about his masculinity that he goes to these lengths to augment the size of his, ahem, following."
Home Office minister Karen Bradley agreed with Onwurah. She told MPs: "Can I join her in her comments about perhaps the reasons why this individual is doing what he's doing as certainly, er, yes, ensuring he's getting publicity in ways he needs for, er, other reasons?"
Many MPs attended the chamber to ridicule the Return of Kings group.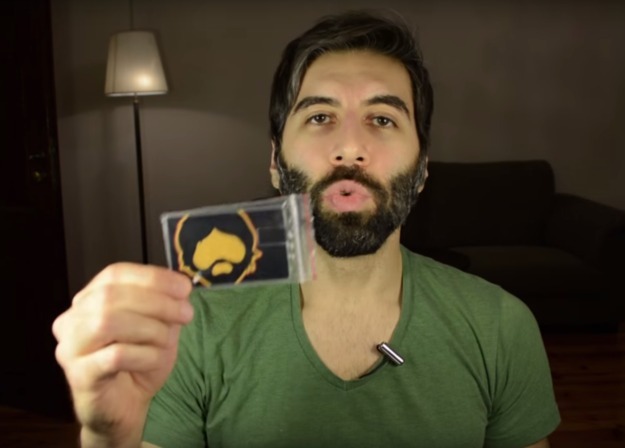 Labour, Conservative, and SNP MPs also called for Valizadeh to be banned. Tory MP Simon Hoare stressed the importance of freedom of speech but said it came with "responsibility".
"I'm pretty certain that on this side of the house," he said, "everybody would welcome a pro-active engagement from the home secretary and her department to not only exclude this man who, frankly, is an embarrassment to all men, and to proscribe his organisation as well."
While Valizadeh is not based in the UK, his supporters had organised events across the country.
Bradley refused to say whether he would be banned, saying she could not comment on individual cases.
She agreed with Conservative MP Phillip Hollobone, who said that it would be better to exclude individuals rather than have police forces spend time dealing with them when they were in the UK.
Although the Home Office won't comment on such cases, BuzzFeed News understands the home secretary can ban an individual who is not a British citizen if she considers that their presence in the UK is not conducive to the public good.
May has excluded a number of foreign-born nationals from the UK, including another pick-up artist, Julien Blanc, who was banned last year.
Campaigners were calling for a number of Return of Kings meet-ups due to take place around the country on Saturday to be banned. Activists had also organised counter-demonstrations against the events.
On Thursday morning, media reports revealed that "underground meetings" had been cancelled because Valizadeh could "no longer guarantee the safety or privacy of the men who want to attend".
It is unclear how many men, if any, were actually planning to attend the events.
Some have suggested Return of Kings' anti-feminist position is so extreme it must be a troll group created to upset people.
Its leaders, however, insist their cause is genuine.