The Spectator magazine has been criticised after it published an article asking whether Labour's female leadership candidates are attractive enough to be leader of the party.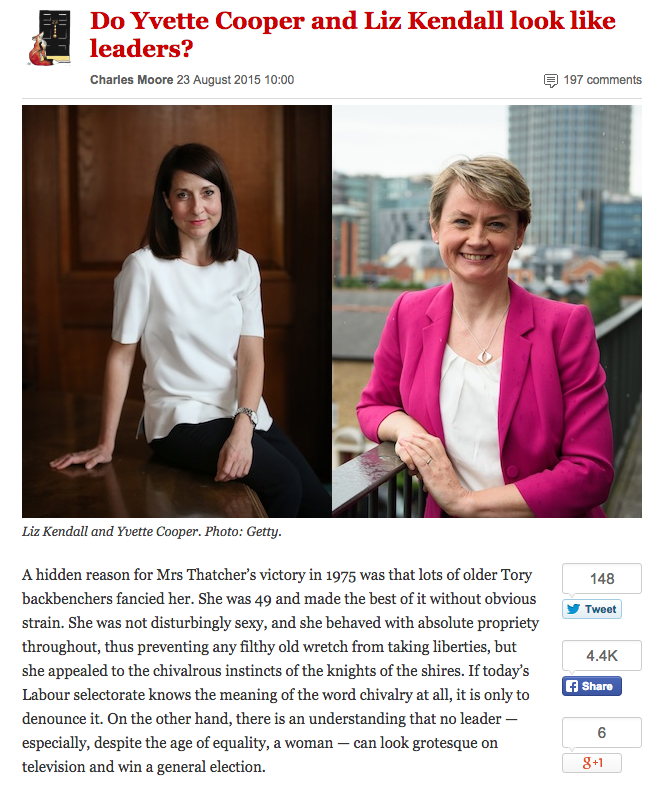 Charles Moore wrote that Liz Kendall "looks like a nice person" while "there is something quite appealing" about Yvette Cooper.
Kendall was quick to come out against the article:
Deputy leadership candidate Stella Creasy was also outraged.
Labour's spokesperson on culture, media, and sport denounced the piece as sexist.
As did many others.
Nicola Sturgeon, Scotland's first minister, wondered aloud whether the article was a spoof.
Meanwhile the leader of the Scottish Conservatives, Ruth Davidson, told The Spectator to "GET IN THE SEA".