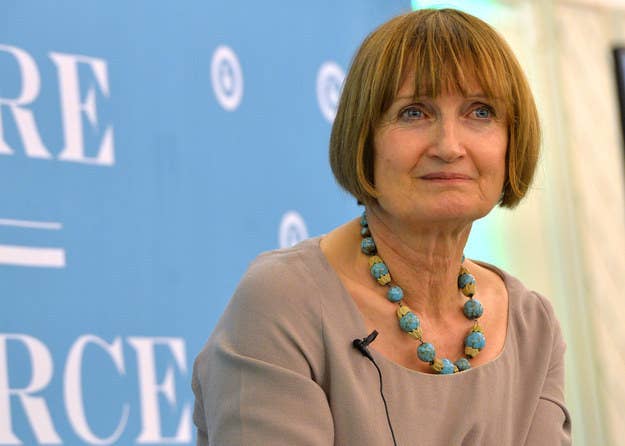 Tessa Jowell has apologised personally to a Labour party member after someone canvassing on her behalf said Sadiq Khan would be a "liability" as Labour's mayoral candidate because he's Muslim.
Rachel Coldbreath, 45, said she was called by someone campaigning for Tessa Jowell and was asked her first and second preferences.
After saying that she would be voting for Diane Abbott first and then Sadiq Khan, both considered to be on the left of the party, Coldbreath said the campaigner started talking about Jowell's experience as a minister in a Labour government.
The canvasser, who Coldbreath believes did not reflect Jowell's position in any way, said: "In the long term you have to consider Sadiq Khan a liability because he's a Muslim."
"It's just shocking," Coldbreath said. A spokesperson for Jowell's campaign criticised the canvasser and said they would be kicked off the campaign.
A primary focus of Jowell's campaign has been to point towards a poll from June that showed that of those fighting to be Labour's mayoral candidate, only Jowell could beat Zac Goldsmith.
Meanwhile a YouGov poll in August showed that a third of Londoners were "uncomfortable" with having a Muslim mayor.
Jowell took it upon herself to contact Coldbreath personally after her tweet about the phone call was retweeted more than 100 times.
"She made it very clear that she personally found it quite horrifying," Coldbreath said. "She used that word."
A spokesperson for Jowell's campaign said: "This is completely unacceptable and counter to everything our campaign is about.
"Tessa has phoned Rachel to apologise unreservedly. We ask all our volunteers to mirror the positivity of our campaign. We are investigating, but when we discover who made this call they will be told in no uncertain terms never to come again."