One year ago today, thousands of Trump supporters stormed the Capitol Building to protest the 2020 election results. It was the first attack on the Capitol since The War of 1812, and more than a hundred police officers were injured protecting politicians. Several officers also lost their lives as a result of the riots.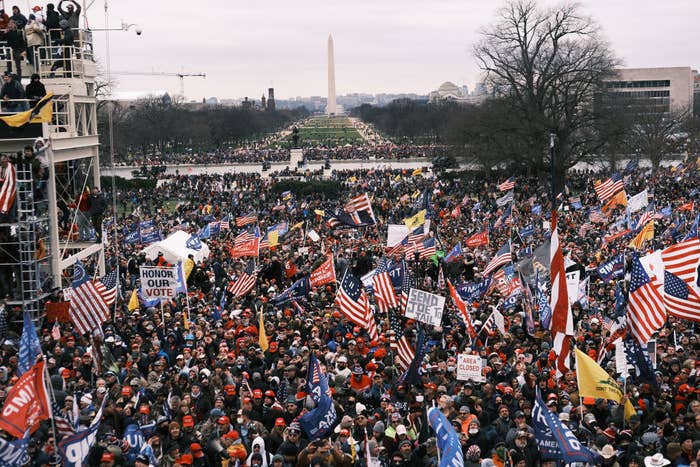 Many politicians condemned the events that took place, but several have defended, underplayed, justified, or denied them. Here are some of their previous comments on the Capitol Riot:
1.
GOP Rep. Andrew Clyde of Georgia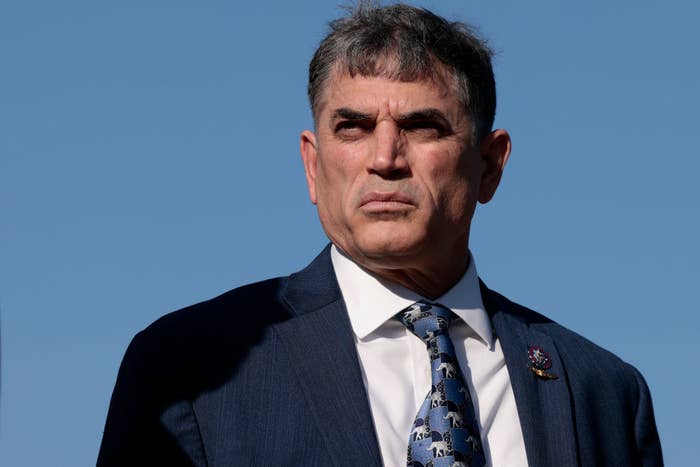 Rioters pushing officers through a barricade: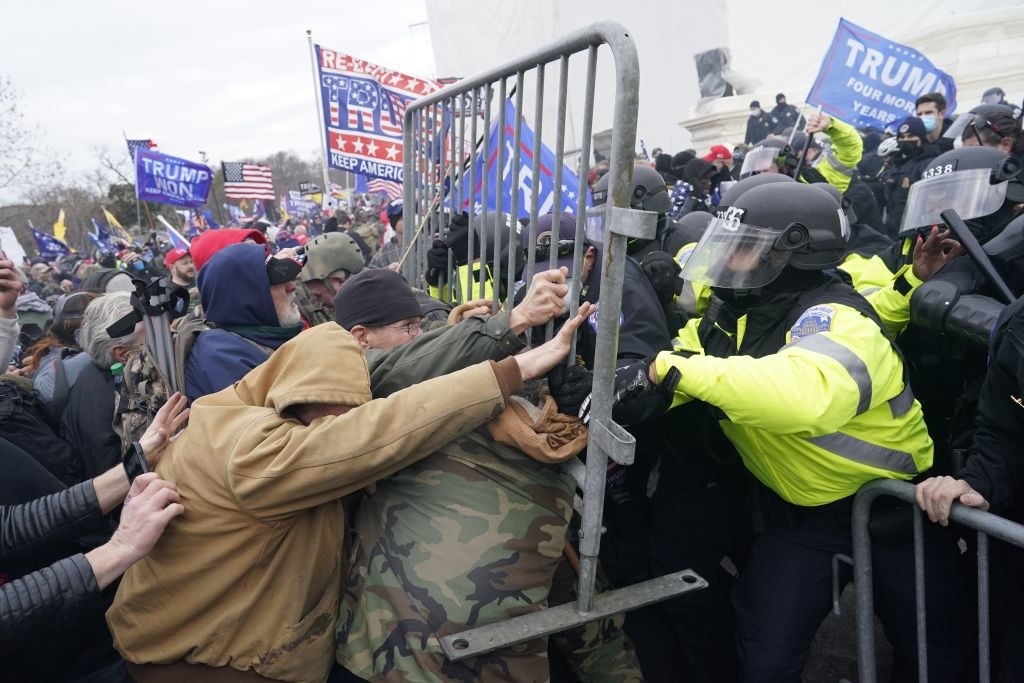 2.
GOP Rep. Jody Hice of Georgia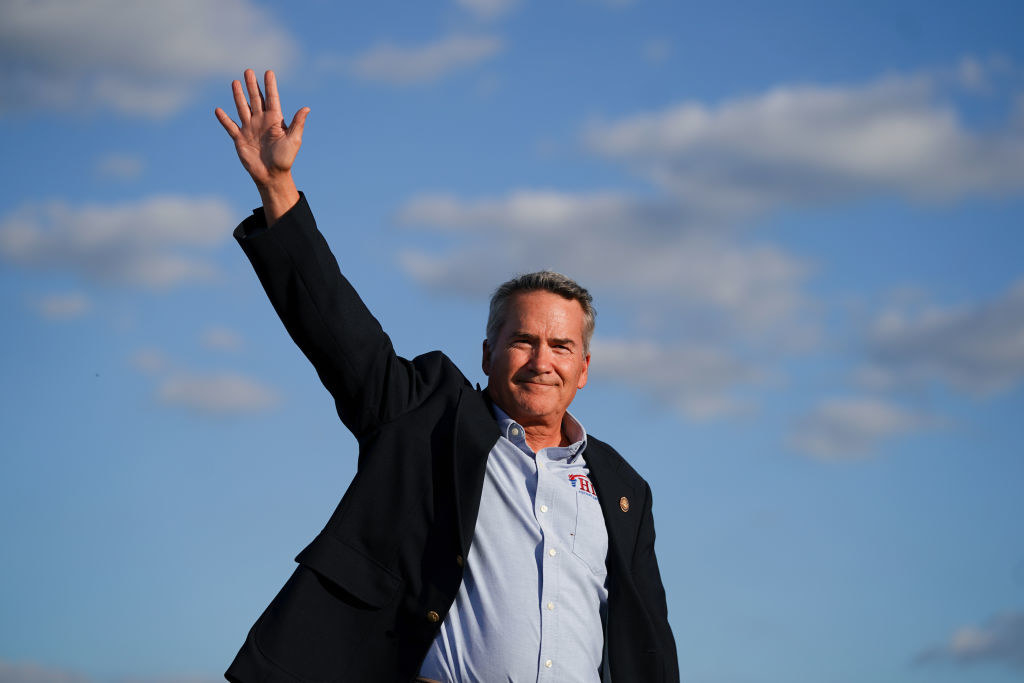 Capitol Police Officer Brian Sicknick and four other officers lost their lives following the January 6 attacks.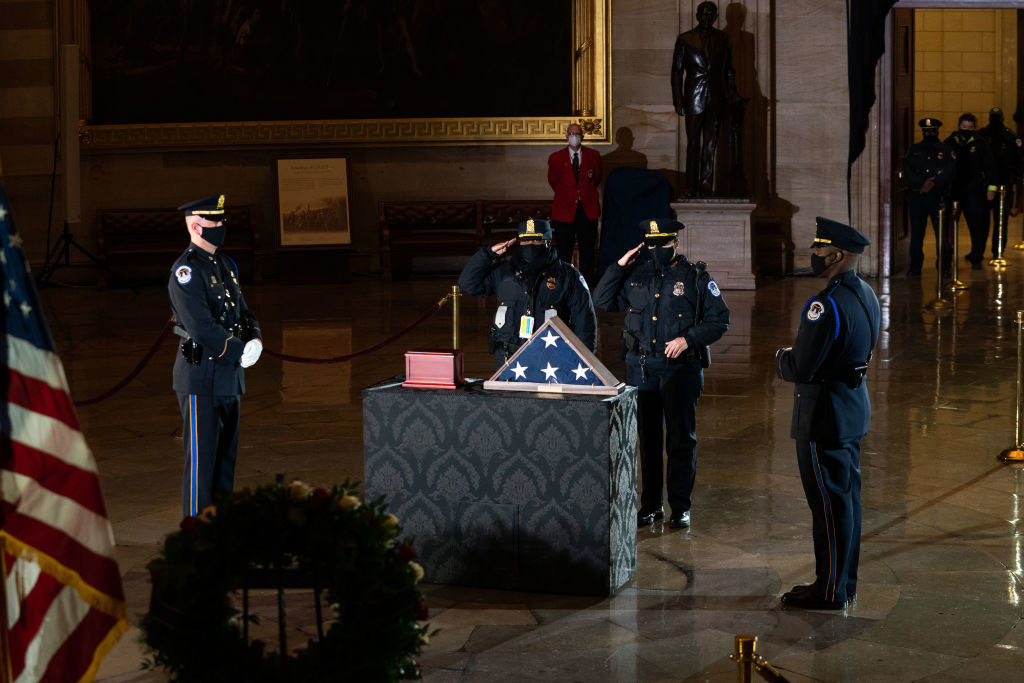 3.
GOP Sen. Ron Johnson of Wisconsin
A mob of insurrectionists breaching the Capitol Building: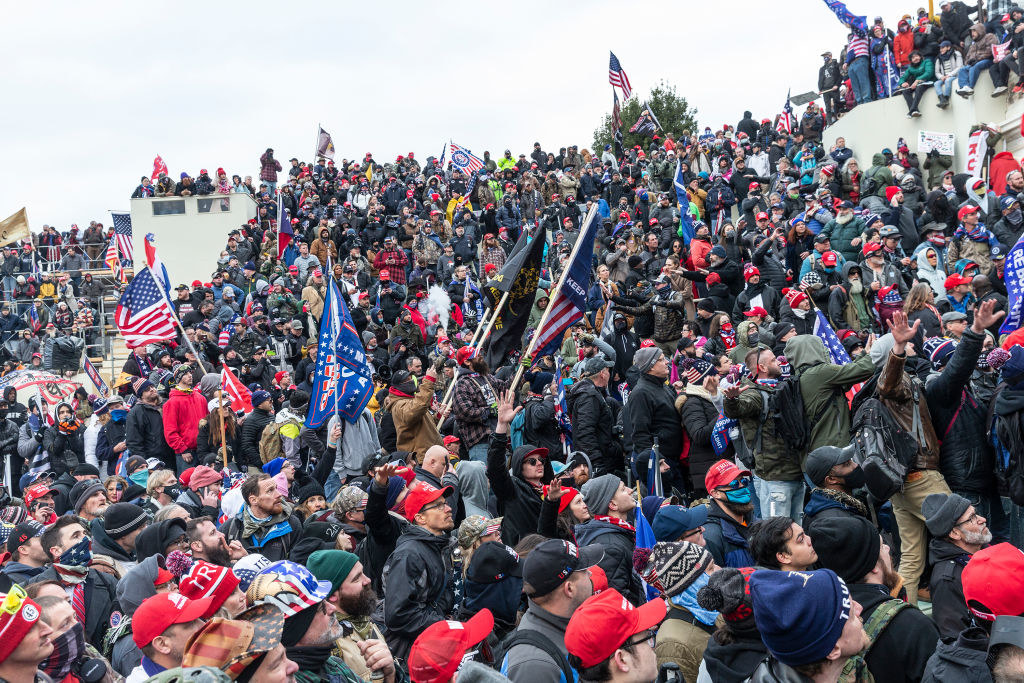 4.
GOP Rep. Paul A. Gosar of Arizona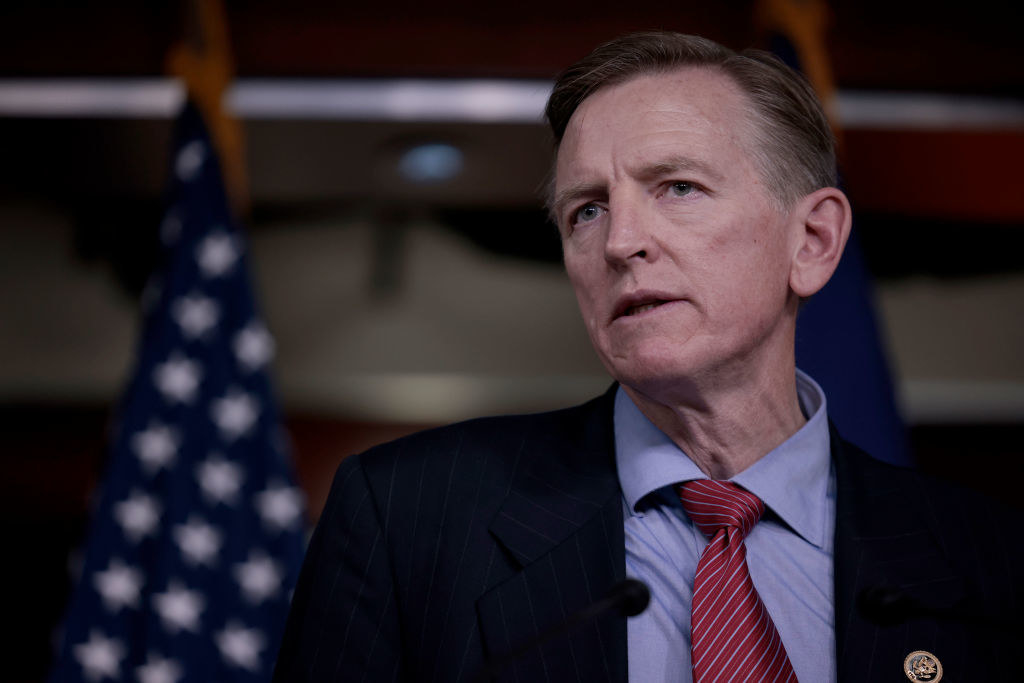 5.
GOP Rep. Ralph Norman of South Carolina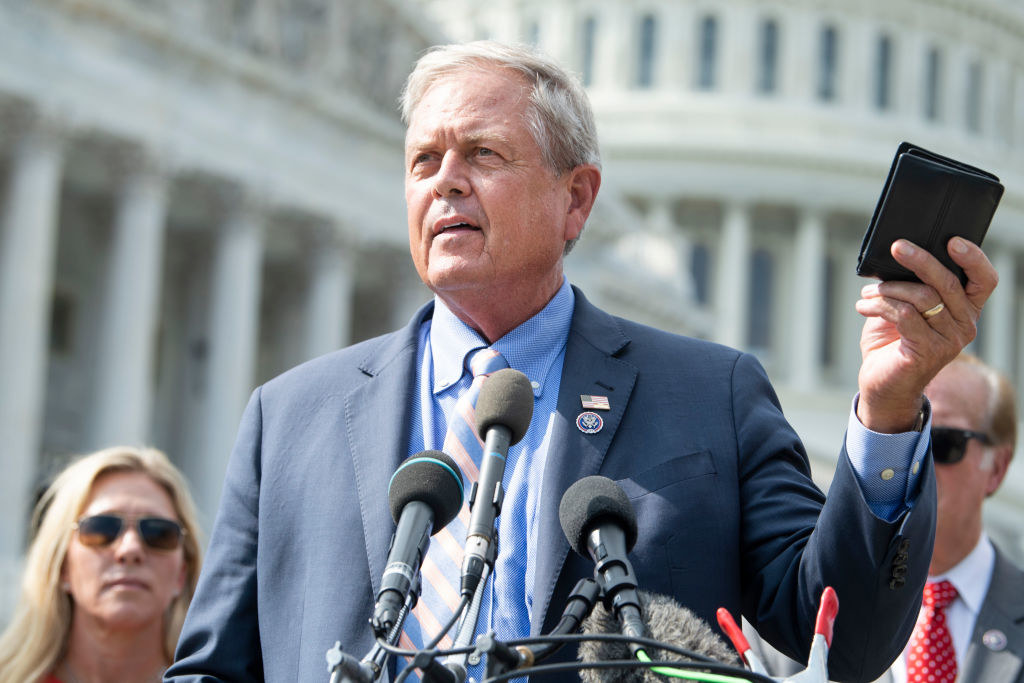 Rioters waving "Trump" and "MAGA" flags at the insurrection: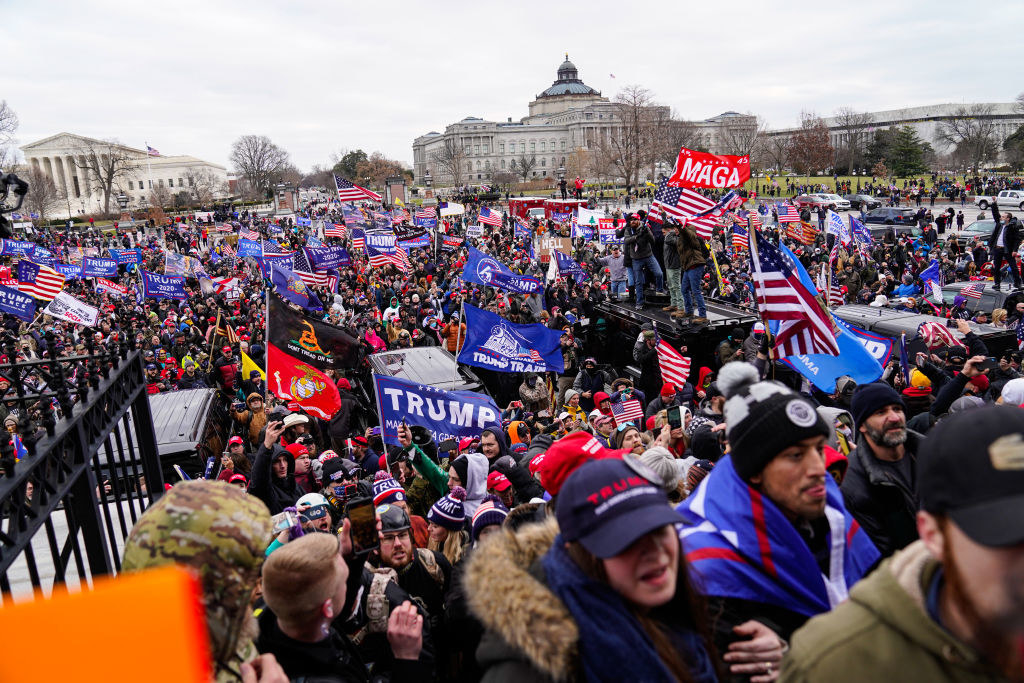 6.
GOP Rep. Mo Brooks of Alabama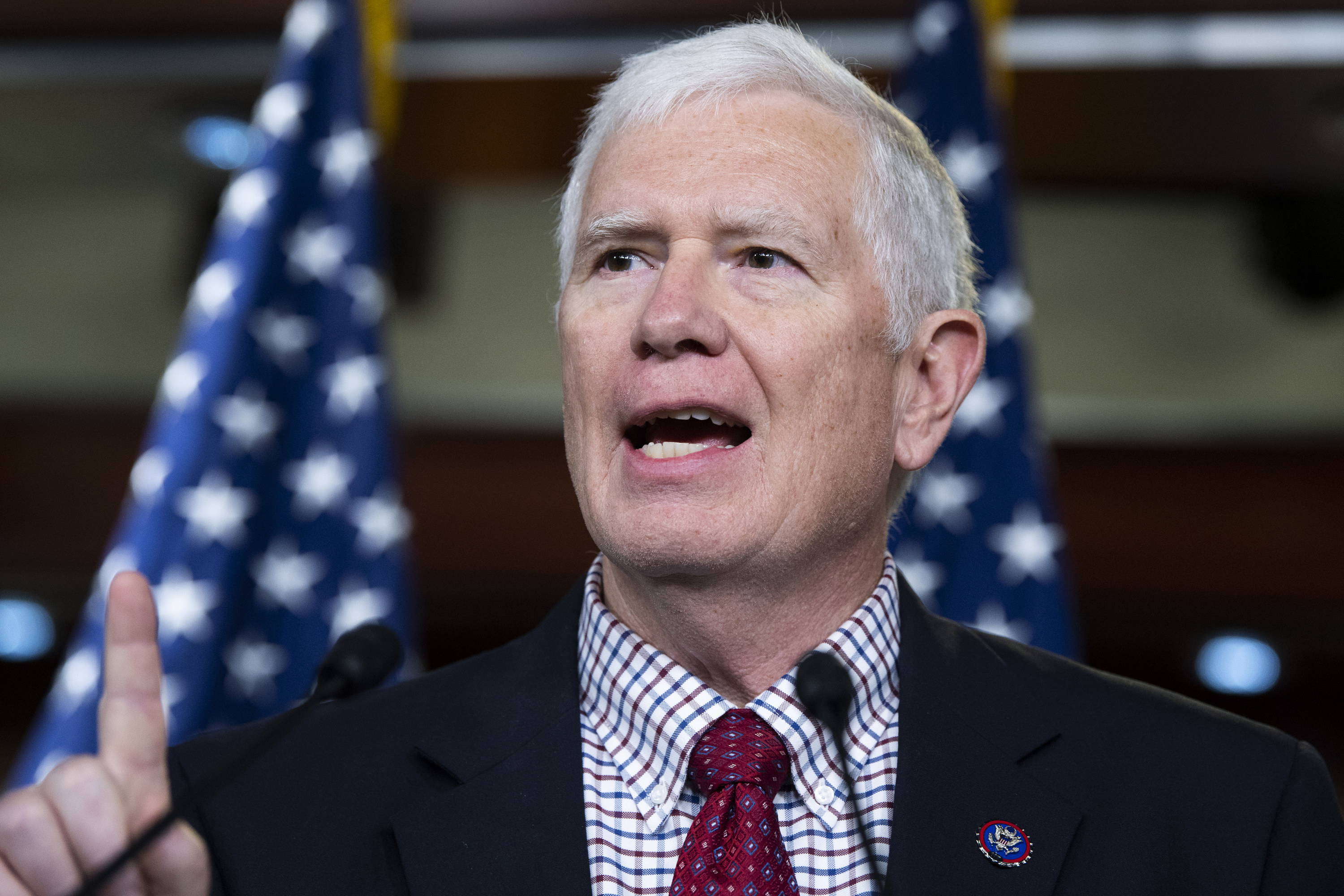 More Trump supporters at the insurrection protesting the election results: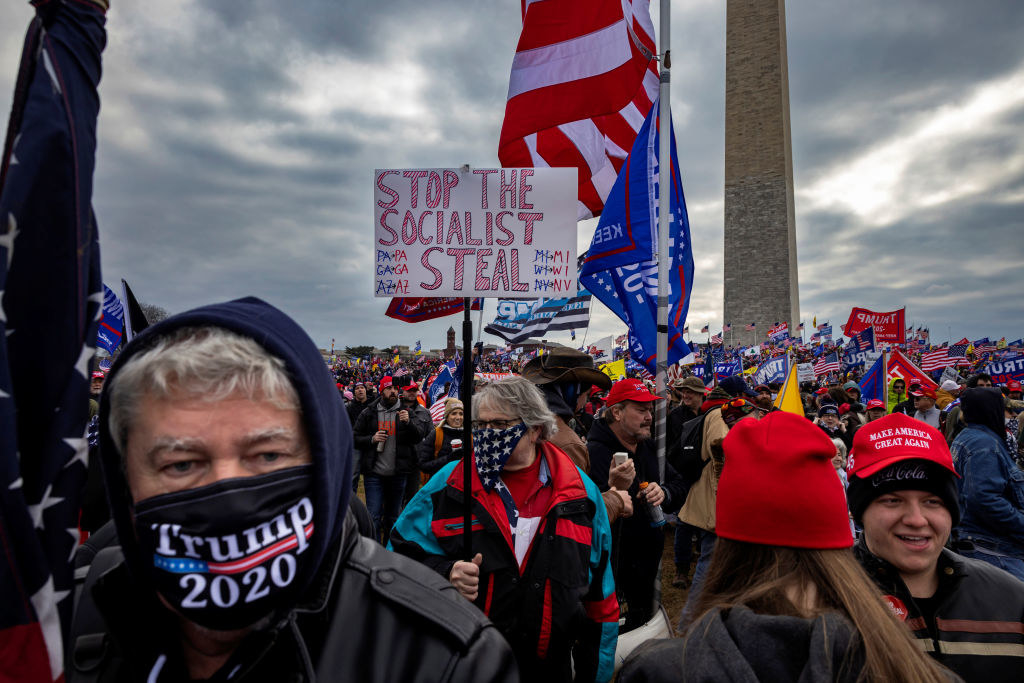 7.
Rep. Marjorie Taylor Greene of Georgia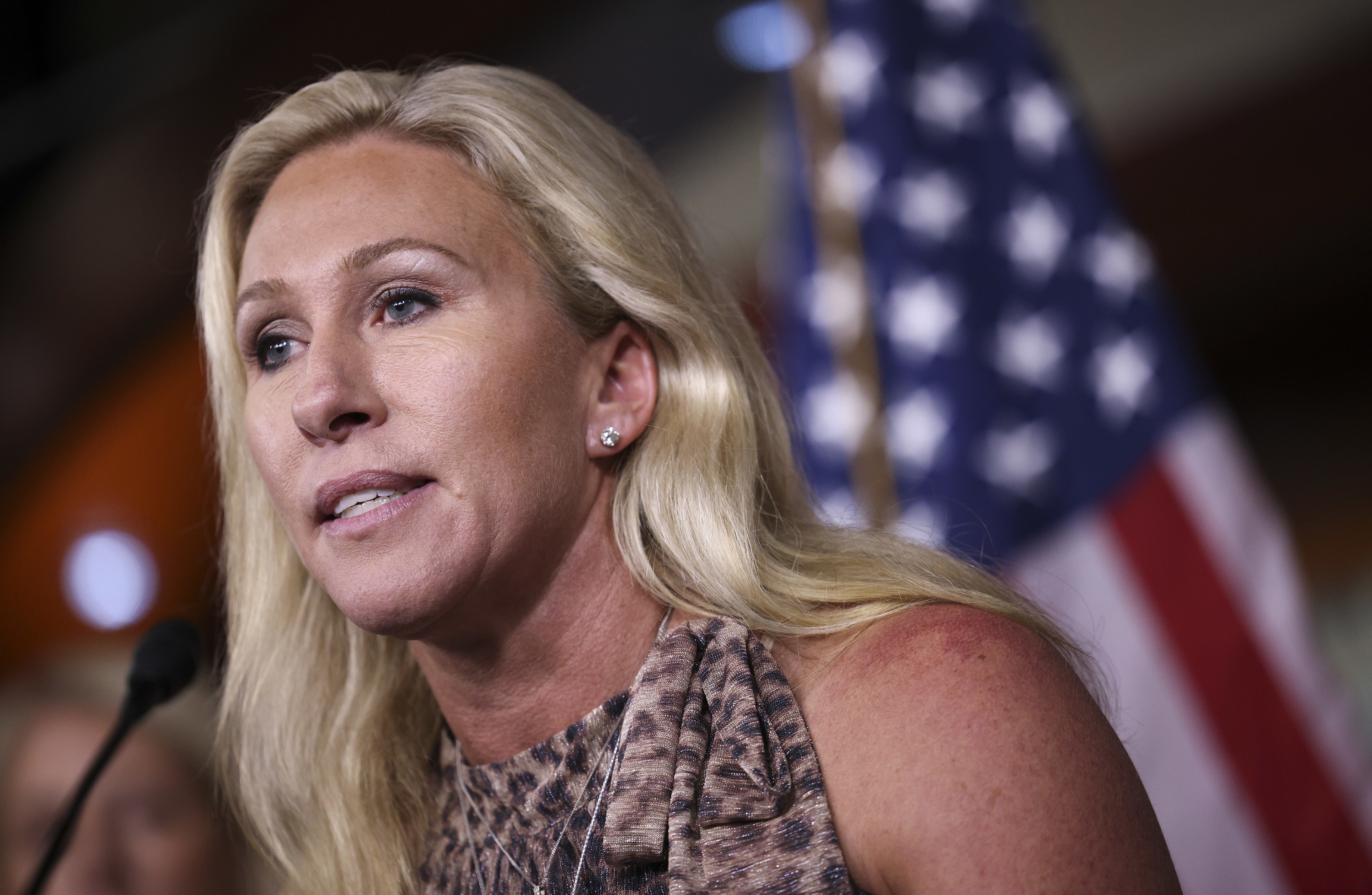 The "QAnon Shaman" at the riot: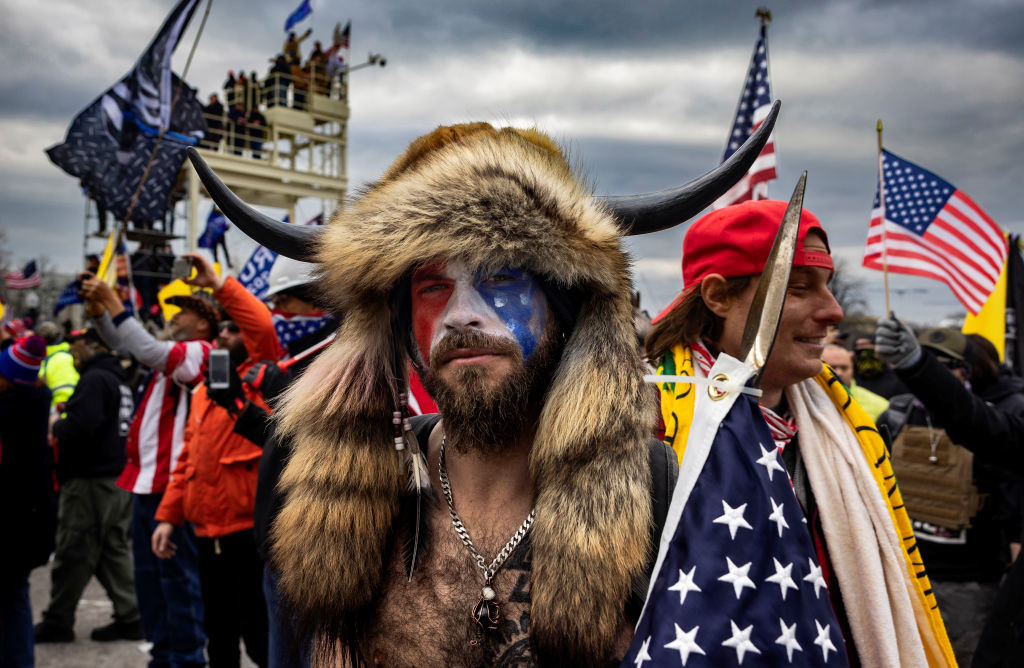 8.
GOP Rep. Matt Gaetz of Florida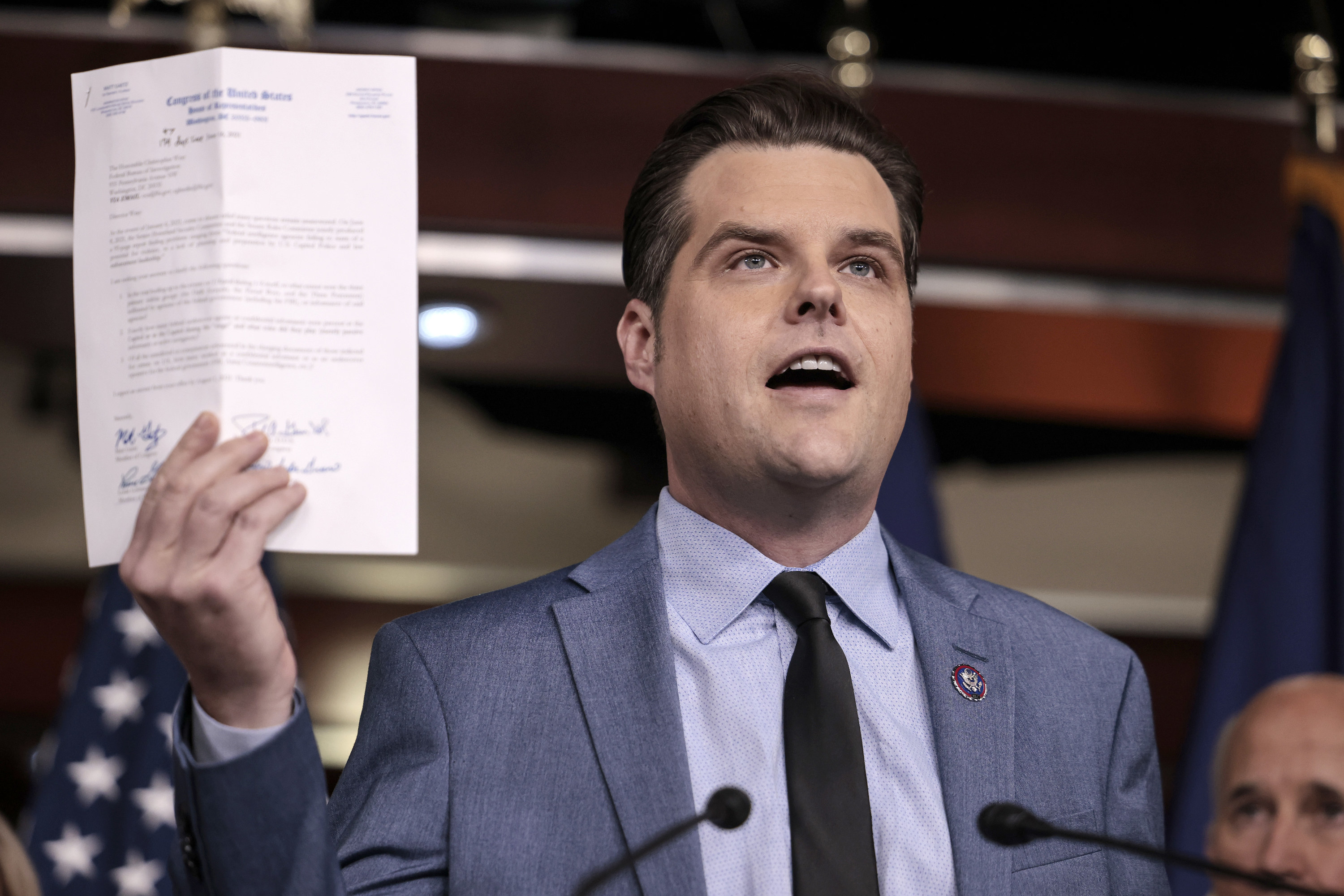 More right-wing rioters inside the Capitol building: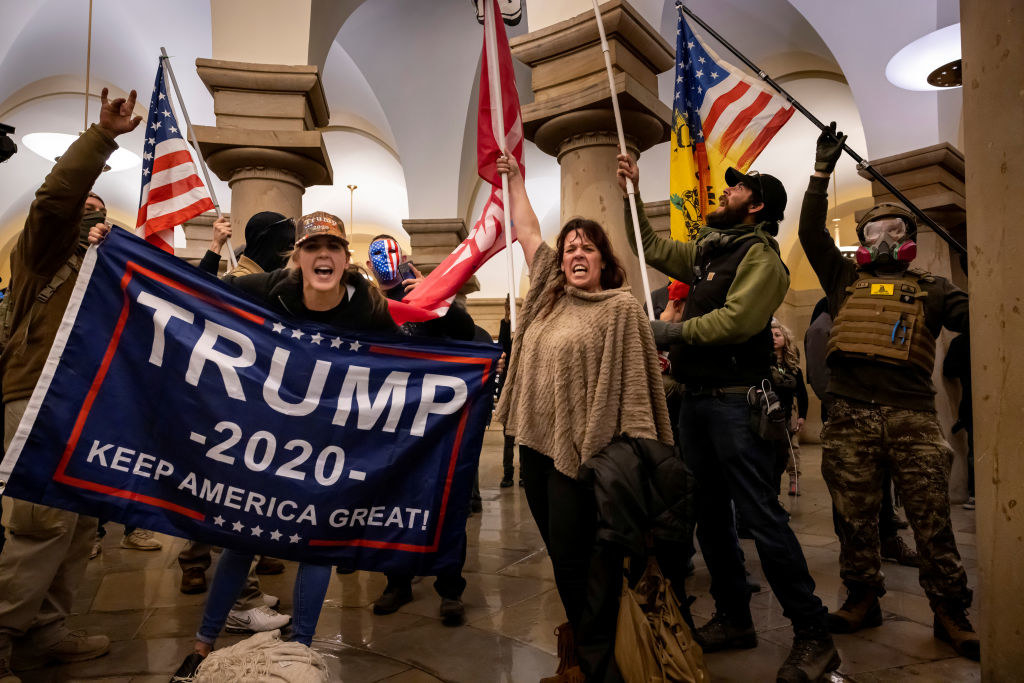 9.
And finally, GOP Rep. Thomas Massie of Kentucky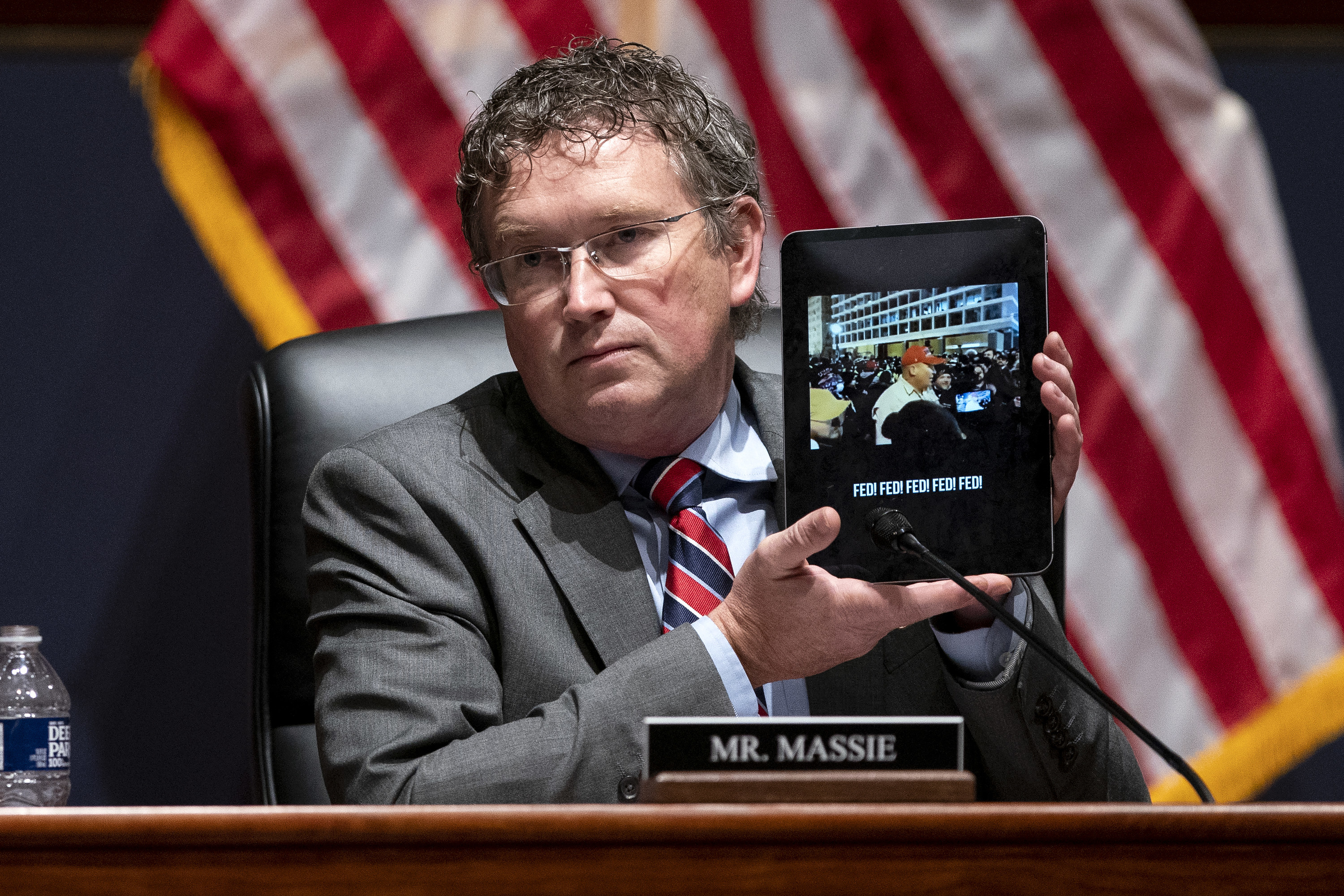 Insurrectionists entering the Senate Chamber: