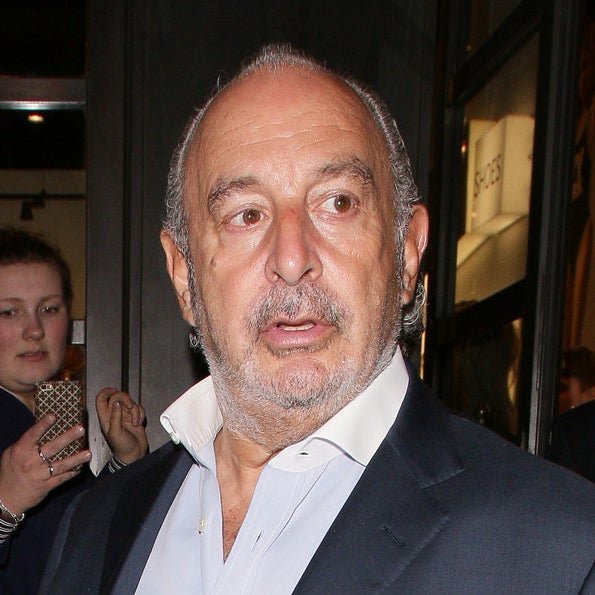 Sir Philip Green (left) sold BHS to Dominic Chappell for £1 last year.
BHS is one of the best-known names on the British high street. But this week years of neglect came home to roost and the chain was put into administration.
Around 11,000 staff now face the axe, while being left with the uncertainty of whether they will receive their full pensions or any redundancy payments.
But the biggest questions may be coming from regulators and the government, over how such a big business was allowed to collapse and who is to blame.
Two names in the frame are the last owner, Dominic Chappell, and the man who sold BHS to him for £1 last year – Sir Philip Green.
The Pensions Regulator has launched an investigation, while the chair of the Commons pensions select committee has said he wants to launch a parliamentary inquiry and will call Green to give evidence.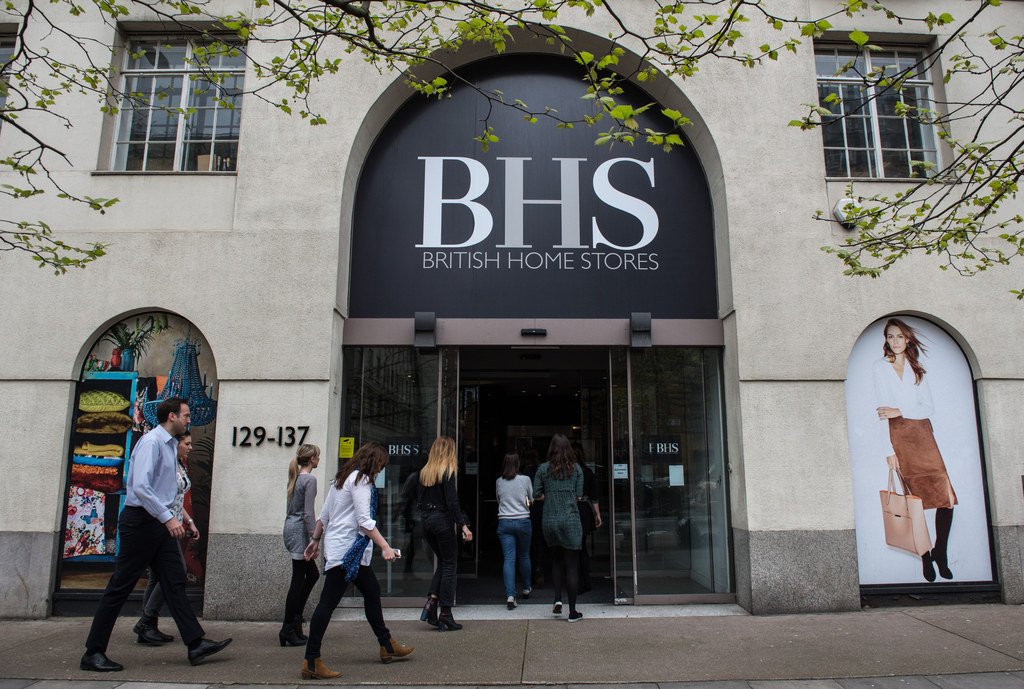 Sir Philip Green
The retail mogul, hailed by many as the king of the high street, broke into mainstream consciousness around the time he bought the struggling department store – then British Home Stores – in 2000.
Just before the £200 million purchase, he unsuccessfully bid for Marks & Spencer, and was known as a retail raider who would turn around struggling fashion chains by stripping out assets then sell them on for a profit.
BHS would turn out to be his first long-term project in which he intended to run the business as a going concern, rather than cut costs and sell it.
Within a year, BHS was valued at £1.2 billion, making Green the fastest billion pounds ever – on paper at least.
However, questions remain over how much money he took out of the company during his time and whether that valuation was justified.
When Green arrived at BHS, he discovered the company was worth £100 million more than he paid for it, after taking into account the value of all the assets such as stores and the brand's reputation.
According to the Financial Times, this "negative goodwill" was written off – paid out in the form of £100 million in dividends to Green's wife, Tina, who lives in Monaco. Her residence in the tax haven meant she did not need to pay tax on the dividend payments.
BHS was also loaded up with debt – provided via Green's offshore companies – meaning the interest BHS paid went to Green.
In total, around £422 million went to Tina Green in dividends over the 15 years of ownership.
Some have pointed out that she was paid no dividends after the 2008 crisis – the last dividend was £42.8 million, according to accounts filed with Companies House.
However, taking into account the BHS properties that were sold, the Financial Times reckons the amount taken out of the business by the Greens could be as much as £1 billion.
At that time, the pension pot was actually in positive territory, according to auditors, and it was only after 2008 that the pension struggled and built up the huge deficit – in part due to the financial crisis, which meant all investments struggled to grow.
Staff in the Oxford Street flagship store told BuzzFeed News they were fond of Green, who would regularly visit BHS on his way between his London base at the Dorchester Hotel and Arcadia's head office just off Oxford Street.
But the business had struggled for years, seen as a poor man's Marks & Spencer in an age when the variety store had lost favour with consumers.
Green was also responsible for failing to fully renegotiate with BHS's landlords, some of which had 30-, 40- or even 50-year leases – a hangover from a bygone era and completely unsuitable in modern retail.
The lack of investment compared to its rivals was also felt. As he published year after year of losses for BHS, Green rolled the company into his other business Arcadia and flooded stores with his other brands – Wallis, Dorothy Perkins, and Burtons – to fill up space.
Then, on 12 March 2015, Green sold BHS to Dominic Chappell's investment vehicle Retail Acquisitions for £1, in a deal that saw the new owners also take over the massive pension deficit.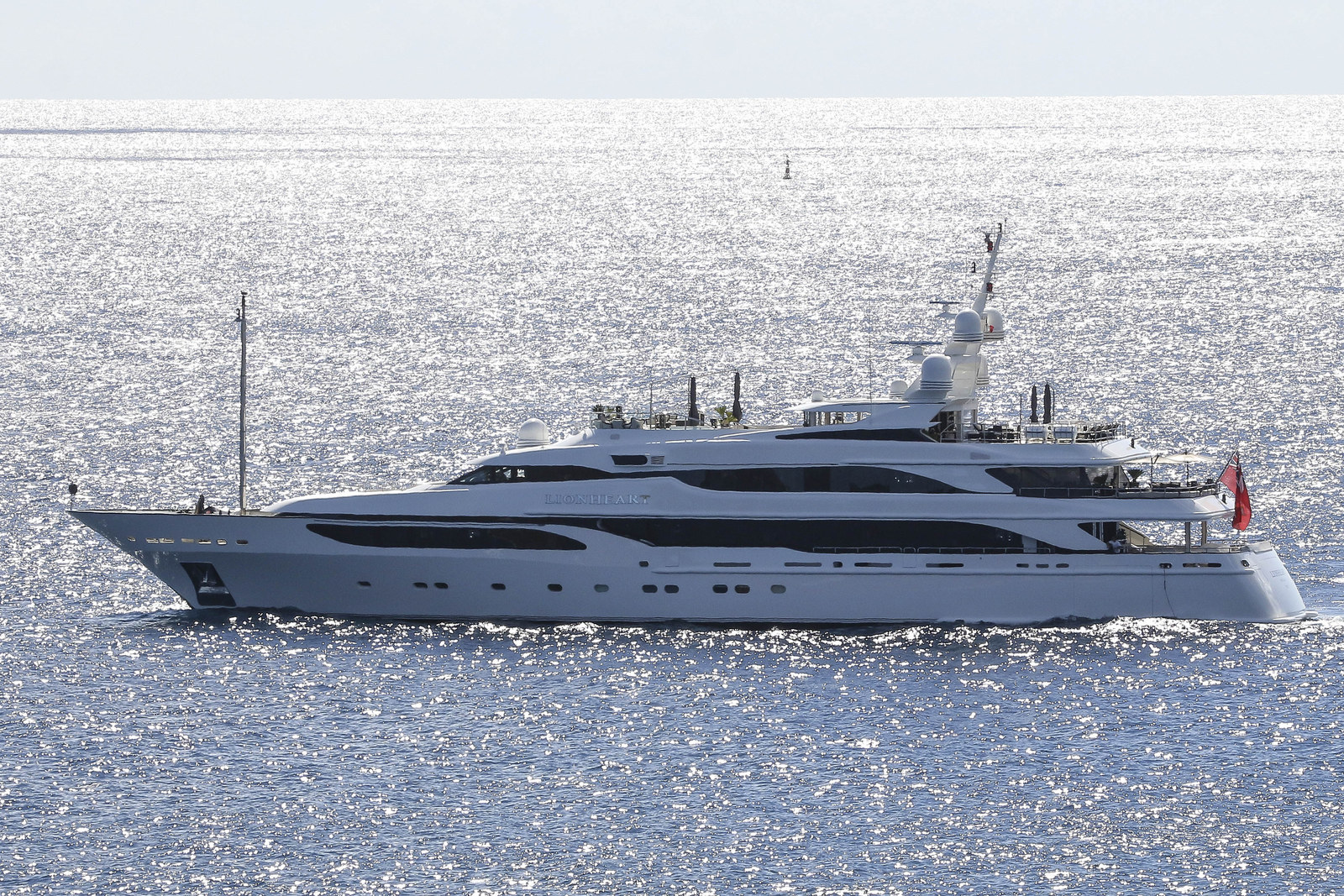 Behind the scenes, however, suppliers have claimed Green continues to pull the strings.
BHS never had credit insurance, which retailers need if they do not want to have to pay for stock from suppliers up front. But suppliers trusted Green to stump up the cash if any problems arose.
However, with unknown Chappell now in charge, Green was forced to call suppliers to reassure them that BHS was good for the cash.
As the business was being put into administration, it emerged that Green had just spent £100 million on his third luxury yacht – a purchase that is unlikely to help his case in the court of public opinion.
But he will be far more concerned by the Pensions Regulator, which believes Green should contribute more cash to the BHS pension deficit.

He has already offered £80 million, according to the Sunday Times, but it seems regulators want more.
In parliament on Monday night, several MPs seemed to lay the blame at Green's feet.
Business minister Anna Soubry said an investigation had been launched by the pensions regulator and that she hoped Green was following proceedings closely.
Conservative MP Richard Fuller called Green the "unacceptable face of capitalism", and Labour's shadow business secretary, Angela Eagle, said: "There are some serious questions to answer, not least by the former owner, Sir Philip Green."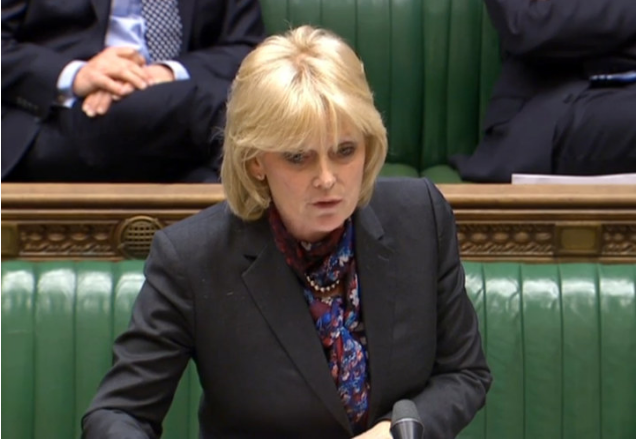 Dominic Chappell
When BHS was sold to Chappell for £1 last year, the new owner was virtually unheard of in retail circles. He had twice been made personally bankrupt over previous failed ventures, leaving a slew of unpaid creditors in his wake.
The son of a former racing driver, Chappell had never worked in retail before and was described by one person who knew him as a "world-class bullshitter".
Staff at BHS Oxford Street say he was seen in the store only twice, and many felt he simply wasn't interested in the business.
Early on, Chappell said he had high hopes for the business. He promised to raise cash (including a loan from Green) of £160 million to pump into the business and turn it around.
He also started negotiations with landlords in an attempt to cut the huge, crushing rent bills, and was partially successful when the company persuaded them to accepted a company voluntary arrangement (CVA) – a measure supposedly designed to avoid bankruptcy.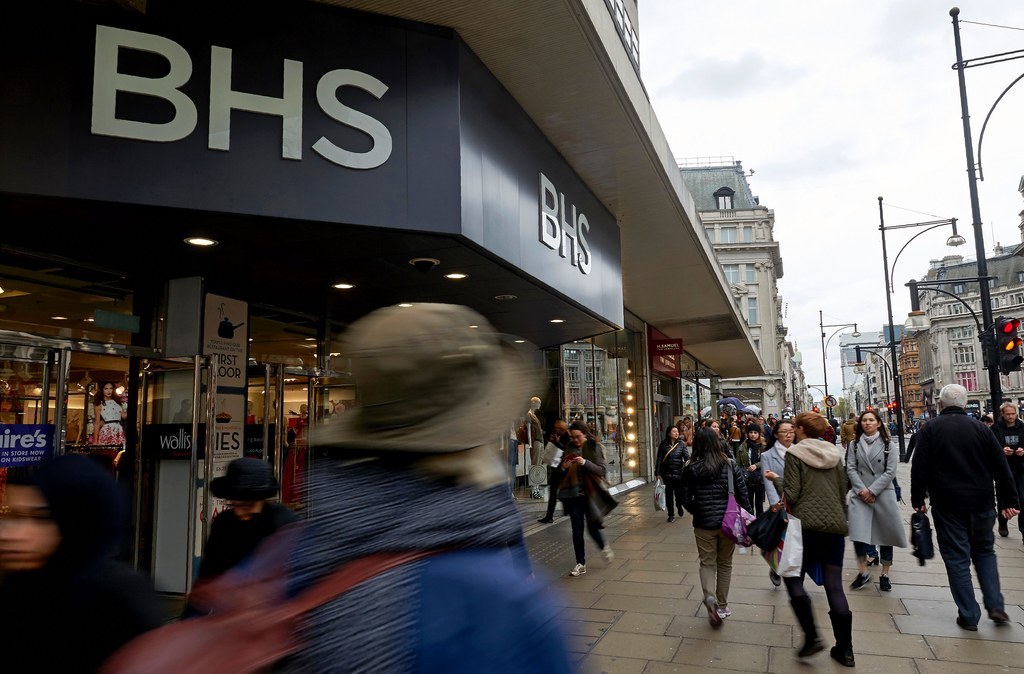 But the company's accounts show that for all the talk of saving BHS, Chappell and his backers soon started squeezing cash out of the business for themselves.
Chappell paid himself a salary of £540,000, according to accounts at Companies House. He also bought two yachts and a new Range Rover, and took holidays to the Caribbean and the Alps.
According to sources, he has been in the Caribbean since the business's collapse became public.

The accounts show his investment vehicle Retail Acquisitions "borrowed" £8.4 million from BHS after the takeover to cover "professional fees" and other costs.
However, it later emerged that Chappell paid £1.3 million to a company linked to his father to pay off a mortgage on Chappell senior's house.
According to The Guardian, more than £25 million may have been taken out of BHS since the new owners bought it.
£2.8 million went on management fees, £2.1 million on salaries and wages, £11 million on legal and professional fees, and £10 million on interest payments.
Some £7 million of the £10 million in interest payments is understood to have gone to Green through his own investment firm, Grovepoint.
Chappell also appeared reluctant to take advice – he got through three PR agencies in the space of year – and seemed ill-at-ease with the extra scrutiny that came from running a large public-facing business.
On one occasion, a Sunday Times journalist who had raked up information on Chappell, such as his previous bankrupt status and his lack of retail experience, was banned from a store tour designed to show off the retailer's new food range.