The boss of one of the UK's biggest drinks sellers has made an unexpected call for the government to introduce minimum pricing on alcohol, in line with recommendations from doctors and campaigners.
Rowan Gormley, chief executive of Majestic Wine, said he was in favour of the measure, which politicians attempted and failed to introduce in Scotland, and warned that too many young people were loading up on alcohol before heading out for the night.
He told BuzzFeed News: "We'd be in favour of a minimum unit price for alcohol. What happens now is if kids are going out to the pub, they make sure they're pissed before they go because they can't afford to drink in the pub. They buy a cheap bottle of something and drink it in the car park beforehand.
"Just look at the rise in alcohol-related crime and accidents and injuries, and all the rest of it and where it's happening. It's kids going out, buying cheap alcohol, and causing problems. I think it's something that should be looked at."
In 2013-14 victims of violent attacks believed the offender(s) to be drunk in 53% of incidents – or 704,000 offences – while 29% of all violent incidents took place in or around a pub or club, according to Alcohol Concern.
Politicians have been considering the introduction of minimum pricing, which would see a set minimum price for each unit of alcohol in a drink. Primarily it would make cheap ciders and extra-strength beer more expensive because of their high alcohol content.
However, there has been strong opposition from the drinks industry and retailers – until now.
Gormley said supermarkets were being irresponsible in selling bottles of wine and beer at "below cost" to entice shoppers into their stores.
"It is rife and a big way for supermarkets to pull in customers," he said. "It's a very effective way of winning over middle England with discounted Rioja, who then come in and buy sun-dried focaccia with olives and rosemary, which has a 90% profit margin on it."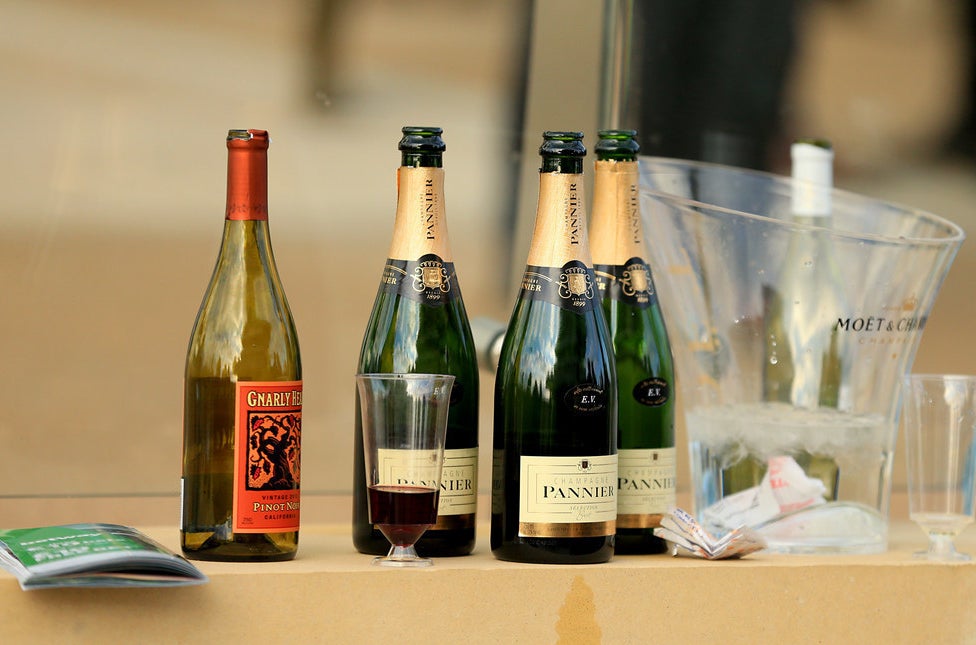 Supermarkets have become notorious for offering "reduced" bottles of wine, although in some cases the "full price" will only be offered for just a few days.
Last Christmas Morrisons said its sales had improved thanks to it cutting its beer and wine prices. Analysts have privately suggested this meant bottles and cans were being sold at a loss to encourage shoppers through the doors and flatter the figures.
One senior supermarket source suggested to BuzzFeed News: "Perhaps Majestic is worried that we're going to take all their customers and that's why they want minimum pricing?"
However, Gormley says millennials are better at spotting questionable "discounts" and are less likely to buy something purely because it is "reduced".
He said: "I don't think millennials believe discounts. I think they think it's just a bit of marketing fiction and I think the baby boomers still do believe it.
"So, you will see over the next few years, the power of discounts is going to wane. Also, people now have the ability to check prices really quickly."
Champagne has been a particular battleground for supermarkets – with some offering bottles for as little as £7.50 – especially with Aldi and Lidl attempting to take a chunk of the market.
But Gormley said it was impossible to make a bottle of champagne for that.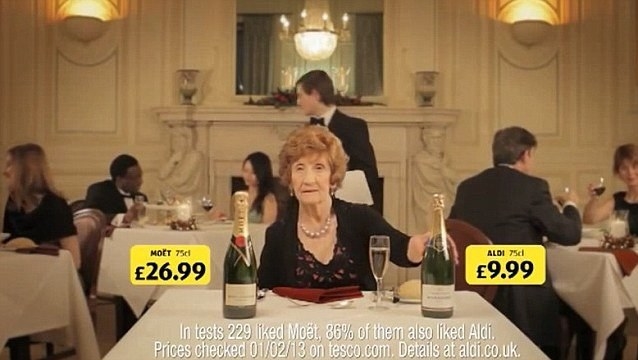 "The supermarkets sell a basket of other stuff, so they're quite happy to take a loss on the wine," he said. "I think it is a big thing. I saw one supermarket offering champagne at £7.50 the other day.
"Champagne costs at least £11 a bottle to make, so there's no way they're making a profit on it. They're definitely not doing that to make money, they're doing it for another purpose."
But despite Gormley's plea for booze to be a bit more pricey, he also said the age-old idea that the more expensive a bottle of wine is the better is tastes is overblown.
"It's true that you can judge the quality of a wine based on its price, but anything above £10 a bottle is completely untrue," he said. "It's like the Goldilocks effect – you want something not too expensive and not too cheap, but just right.
"No bottle of wine in the world costs that much money to make – so if you're paying more than £20, most of the money you're paying is for other things, like the rarity of the grape."
According to Gormley, a soft-spoken South African who helped launch Richard Branson's home delivery service Virgin Wines and founded Naked Wines, younger drinkers are becoming more adventurous, opting to try different wines off the beaten track.
"Young people are much more likely to want grape varieties no one has ever heard of," he said. "I think it's the same reason why craft beer is exploding.
"Millennials seem very happy living in a shoebox, but they will spend money on nice things to eat, drink, and wear."
And now customers are wanting to become part of the wine-making process, with Naked Wines – which Gormley still runs alongside Majestic – crowdfunding to help small producers launch new wines and investors getting first pick of the products.
Gormley said part of the reason Majestic scrapped its policy that customers must buy a minimum of six bottles was because it gave them more chance to experience wines they may not have considered before, but felt compelled to buy other wines they felt safer with.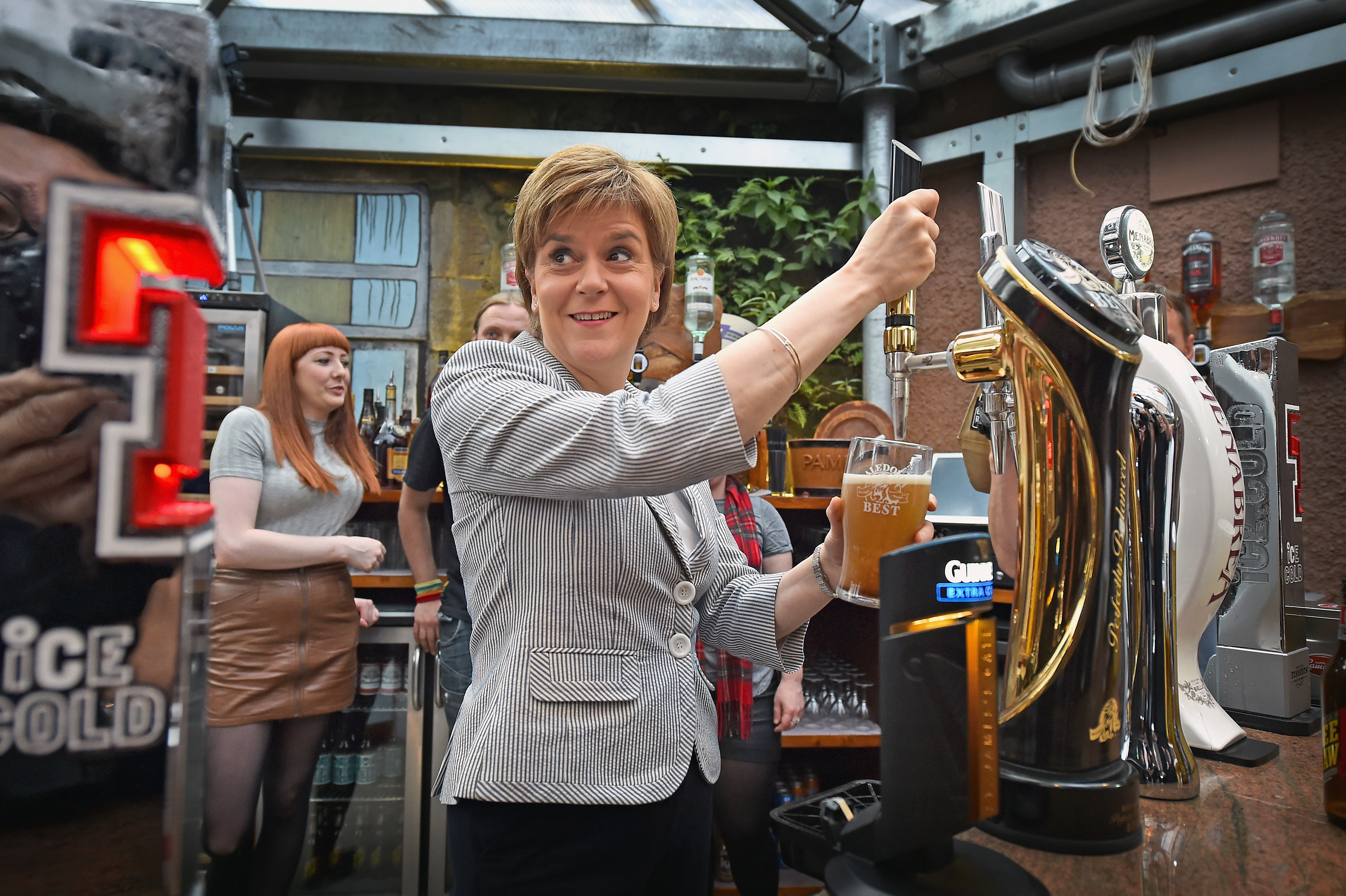 The call for minimum pricing may prove tricky though. When the Scottish government attempted last year to push through a minimum pricing rule that meant each unit of alcohol would cost more than 50p, European courts suggested it could be anti-competitive to force retailers to set a minimum price. The issue is now back in the Scottish courts.
The Scottish government has banned promotions such as buy-one-get-one-free for alcohol in pubs and supermarkets.
The UK government put forward proposals in 2012 for minimum unit pricing of 45p a unit, but it was shelved a year later.