Sports Direct's Mike Ashley Opens Talks With Union Over Workplace Abuses
The billionaire told parliament in June that he didn't need to speak to unions over revelations of staff being mistreated, but now he's told MPs he's had a change of heart.
Mike Ashley, the controversial founder of Sports Direct, has opened talks with a trade union over workplace abuses that have taken place in his vast retail empire over recent years.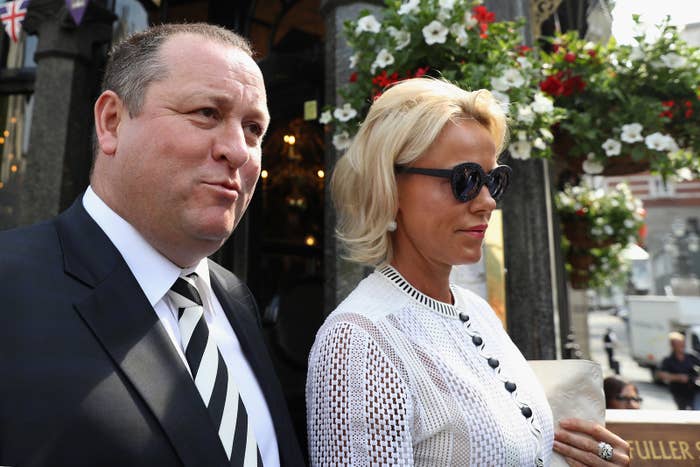 Ashley told the Commons business select committee in June that he had no plans to speak to union representatives who had told MPs about issues at the firm including the wide-scale use of zero hours contracts and staff being reprimanded for "excessive" toilet breaks. In one case a worker gave birth in Sports Direct's warehouse, fearful that missing work might lead to her being sacked.
But the committee has now published a letter sent to its chair, Iain Wright MP, by Ashley last week in which he revealed he had had a change of heart and started a dialogue with Unite the Union.
He wrote:
I feel it would also be helpful to let you know at this stage that I have contacted Unite with a view to opening a constructive dialogue regarding this subject and related matters. Whilst I believe Sports Direct is better placed to do an excellent job for our people, I recently met with a representative of Unite along with members of the team at Sports Direct at our premises in Shirebrook in order to listen to the concerns of the union with an open mind.

The subject under discussion was the use of a "six strikes and you're out" rule for agency workers in a warehouse in Shirebrook, Derbyshire, that sets out a list of stringent offences that can lead to dismissal.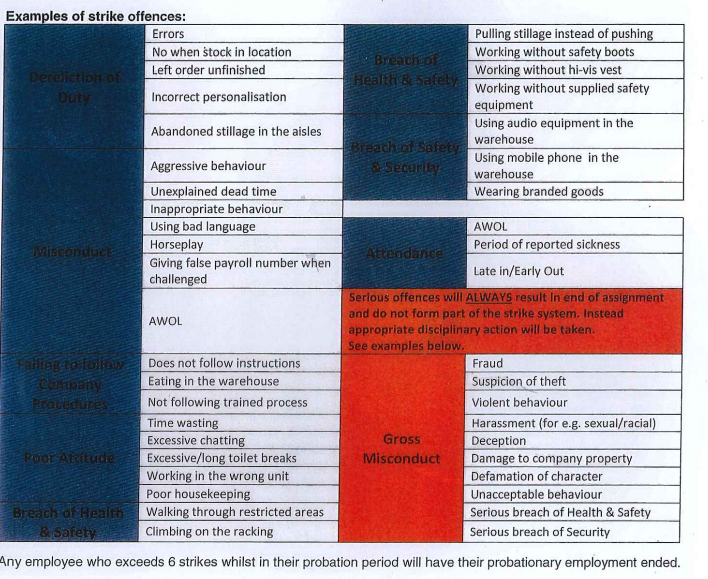 Staff are also disciplined for being off sick or staying home with ill children, while eating and drinking are also strictly prohibited in the warehouse.
In parliament last month, Ashley said: "If it is executed correctly, if there is not abuse of it, if it is actually reasonable, then it's OK. … [If you ask] would you want your son or daughter on it and the answer is no then it is not reasonable. The whole thing is a never-ending process of review."
On dealing with unions, he said last month: "I believe that the people at Sports Direct can do a better job with the employees at Sports Direct than Unite."
Unite's assistant general secretary, Steve Turner, told BuzzFeed News he welcomed the dialogue. "It is very early days and there is a great deal that needs to be addressed but at least communication has been opened, so that is a good thing," he said.
"There can be no chance of the serious troubles at Shirebrook being resolved unless the company has engaged with the union. That is the only way that management can signal to the workforce that they are serious, and that this will be an open, honest, and fair journey towards better working conditions."
Ashley's letter also revealed that he had started a review into "various issues concerning working practices" and would have a report for the MPs within 90 days. It is not known whether this review will be made public, although it is understood members of the committee are keen for it to be published in full.
He also said that a "Working Practices Report" will be compiled independently by RPC solicitors – the same law firm hired by Sports Direct when it unsuccessfully tried to buy BHS from administrators.
Ashley's letter also addressed allegations that the Tannoy system inside the vast warehouse – which is big enough to house around 13 football pitches – was being used to call out staff who were not working hard enough.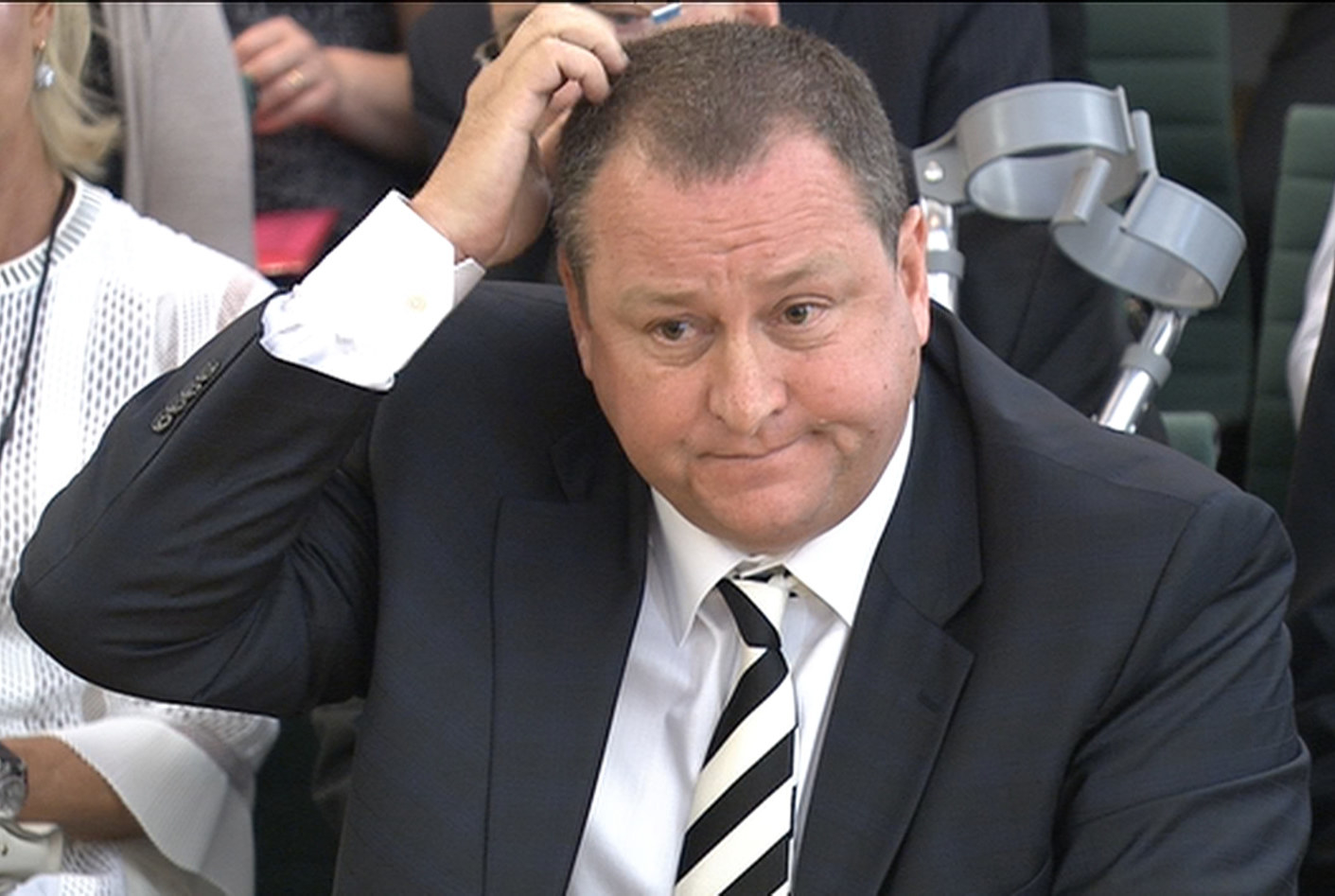 Ashley said the tannoy should only be used for "logistical purposes", but he added that a new "tannoy policy" is being drawn up to avoid it being abused by managers.
The letter has been published just days before the committee is expected to publish its report into workplace abuses at Sports Direct.
Ashley's appearance before the meeting came after he was threatened with being held in contempt of parliament over initial refusals to answer questions in person unless the committee visited his warehouse first. He also offered to lay on his helicopter for the visit.
Ashley rarely talks in public, thanks to an unusual business structure under which he is the "deputy executive chairman" rather than the chief executive.

When he finally appeared before the MPs, he admitted staff had been paid below the minimum wage.
The issue was highlighted by The Guardian after undercover reporters revealed that staff in the warehouse were not paid for the time – up to 15 minutes – they spent queuing after their shifts to undergo security searches.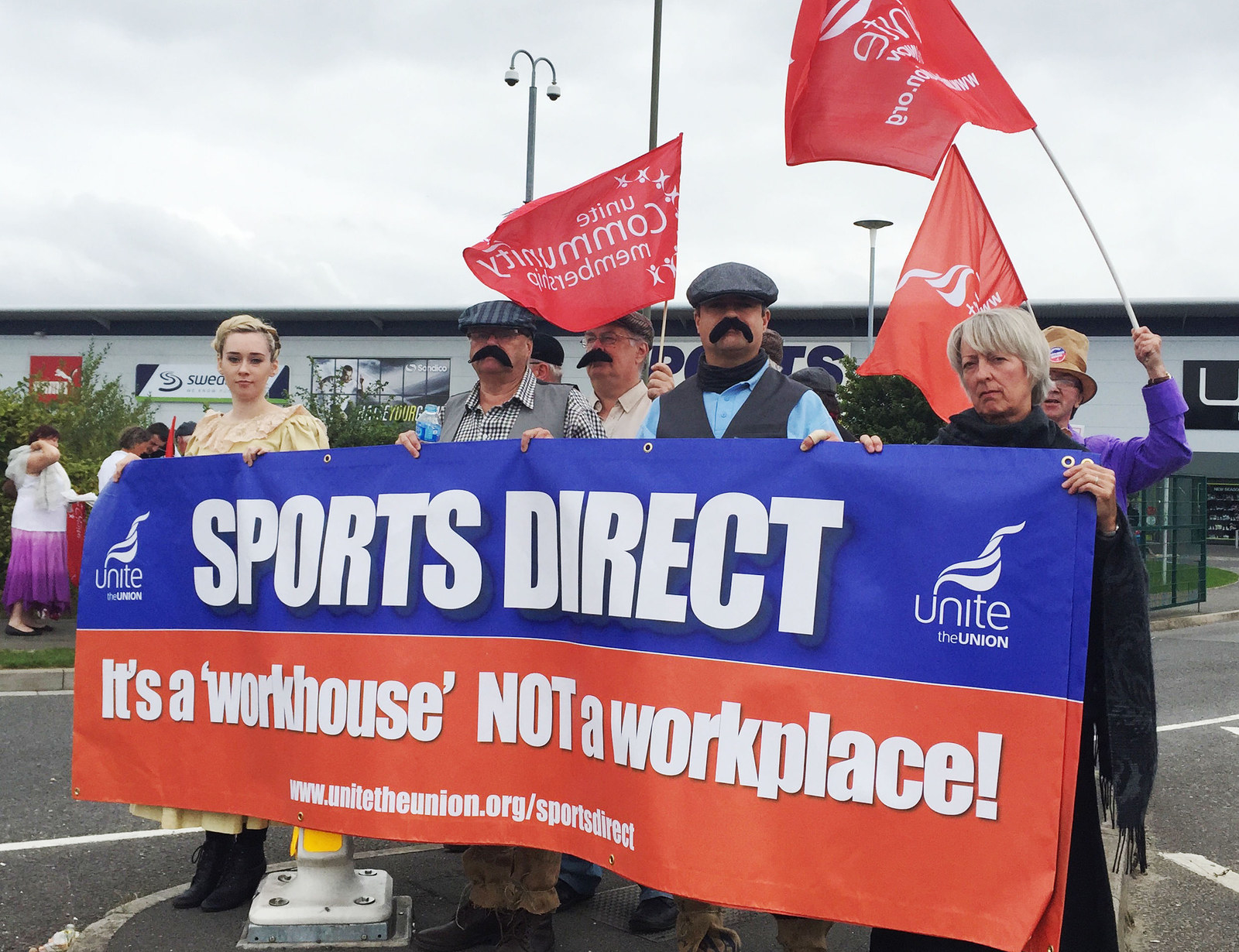 Ashley told parliament that this had now been addressed, but admitted the company was under investigation by HM Revenue and Customs. It has now emerged that HMRC is also investigating allegations of payment abuses in Sports Direct stores.
He also accepted that too many of his employees were on controversial zero-hours contracts – saying around 80% of store workers are on them – and that some Sports Direct policies, such as staff being docked 15 minutes' pay for being one minute late, were "unacceptable".

The letter, dated 12 July, addressed this issue by saying that staff deductions will go up in increments of five minutes – for example, someone four minutes late would be deducted five minutes' worth of pay.
But, he added, staff can now clock out one minute early without facing any sanctions.
In his letter, Ashley also invited the committee to Sports Direct's annual general meeting in September, where shareholders can question the company's chair – but BuzzFeed News understands this offer is unlikely to be taken up.