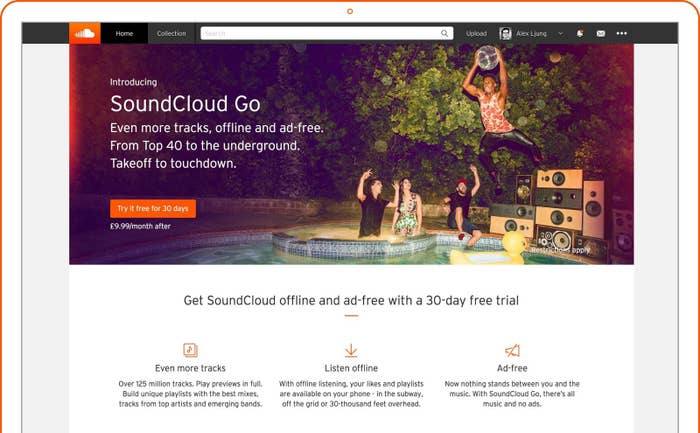 SoundCloud is taking on the might of Spotify and Apple Music with the launch of its own paid-for music streaming service in the UK and Ireland.
It is the first time the company has launched a paid-for service in Europe, and follows the launch of the service, SoundCloud Go, in the US in March.
Co-founder and chief executive Eric Wahlforss said he believes SoundCloud Go could disrupt the status quo and is hoping to win over the millions of musicians already using SoundCloud to upload and share their music.
Wahlforss, a former DJ who has two of his own albums on SoundCloud Go, said there are no plans to sell the company, which was subject to an abortive takeover by Twitter in 2014.

He told BuzzFeed News at the launch of the UK streaming service: "We have 12 million creators being heard each month and 175 million listeners worldwide – so we do have a lot of listeners.
"We think that a lot of these listeners that listen to SoundCloud right now may go to other places to listen to other things.
"Now that they have everything in one place, we think that's a very compelling offering for that existing user base. We think it's about enticing our current user base to the new platform rather than winning over new customers."
SoundCloud Go, which costs £9.99 a month in the UK and €9.99 a month in Ireland, has around 125 million songs, and Wahlforss hopes its unique position of hosting emerging artists, DJ remixes, and cover artists will win over customers.
The company also believe it holds the position of the biggest social media music streaming service, with millions of artists – both big and small – with their own profiles who upload music constantly.
The move is an attempt by SoundCloud to monetise its service, after the most recent published accounts – which are albeit almost two years old – show the company is heavily loss-making.
Revenues in 2014 were €15.37 million (£12.12 million) with losses of €39.14 million (£30.9 million), although bosses raised $77 million in 2015 (£52.44 million).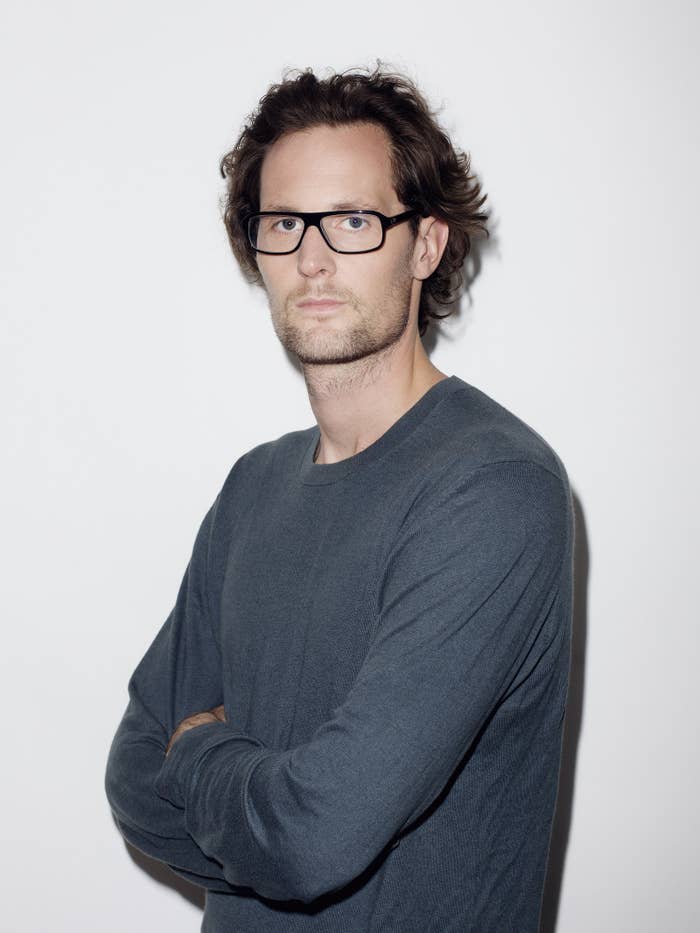 Wahlforss admitted the company remains loss-making, but said: "We're investing heavily in growth. We're very conscious we're early with streaming – it's an expanding universe and we have to invest to grow and deliver on our vision."
He said just 5% of all the music listened to worldwide is streamed, so there is huge growth potential.
"We think in the long term everything will be streamed," he said. "Streaming is now growing to become the biggest source of revenue for artists."
But negotiating with record labels to allow SoundCloud access to their artists was hard work, according to Wahlforss, who suggested that they are still hurting from years of illegal downloading.
"It was not easy," he said. "We have had this vision for a couple of years now that we want the full range of musical expression to be available in the world and to be allowed to happen and monetised, and that worldview has taken us years to align with the industry.
"I think we now have an enlightened view and they are really embracing the idea that it should all be there."
On SoundCloud's future, Wahlforss believes some of the biggest criticisms of the service have now been addressed. In 2014 Twitter looked at buying the service, but pulled out after investor pressure.
Many were concerned that SoundCloud – which has been described as an audio YouTube – did not have agreements with major record labels and had no way of monetising its service.
Both of these issues have now been addressed with SoundCloud Go, which also features a free service with adverts from big hitters including Pepsi, HBO, and Jaguar.
But Wahlforss said he has no plans to sell and wants to see the business grow naturally from its Berlin and US bases.
"This is our business – we're going to carry on running it and we don't have any plans to sell it," he said. "We're very focused on executing our mission here and rolling out SoundCloud Go."