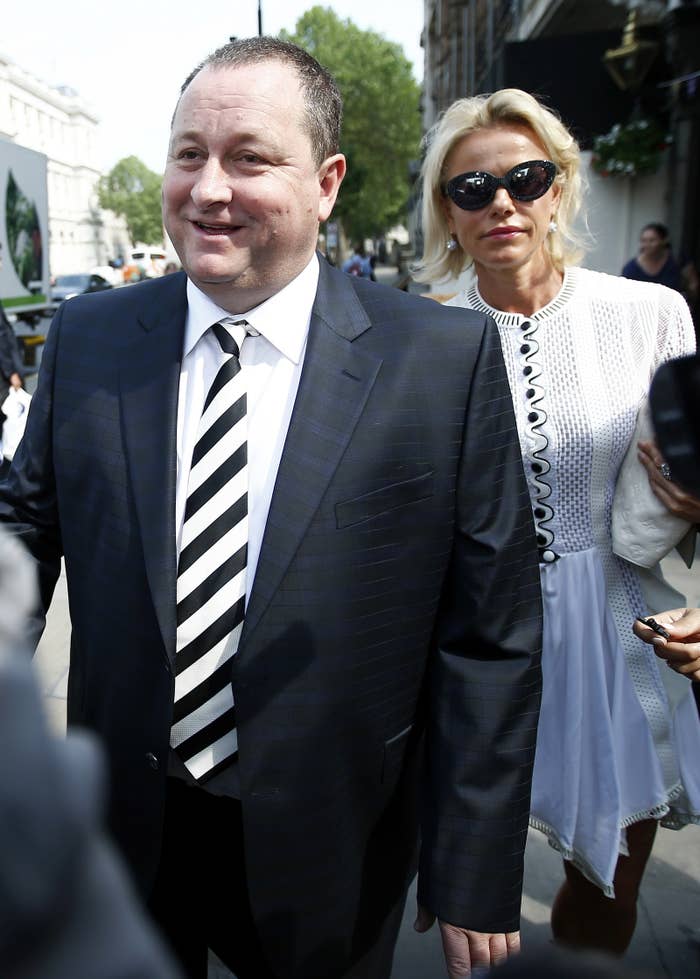 Mike Ashley, the secretive owner of Sports Direct, appeared before MPs on Tuesday, delivering an explosive set of revelations about how he runs the UK's biggest sportswear chain.
Facing questioning from the business select committee, Ashley admitted the company had broken the law by failing to pay staff the minimum wage in its warehouse because each worker was forced to queue for 15 minutes – unpaid – to be searched at the end of each shift.
He also admitted too many of his employees were on controversial zero-hours contracts – saying around 80% of store workers are on them – and that some Sports Direct policies, such as staff being docked 15 minutes' pay for being one minute late, were "unacceptable".
Ashley repeatedly attempted to distance himself from the worst practices, telling the MPs that he could not be expected to know what was going in a company that had grown as quickly as Sports Direct. He likened the company to a "dinghy" that had become an "oil tanker".
At one point, Ashley was asked whether the company had outgrown him. "Probably, a long time ago," he replied. Nevertheless, Ashley insisted that he was the best person to lead a review of the company's working practices.
MPs also heard details of ambulances being called to the warehouse – including on five occasions because female workers had either given birth, gone into labour, or had a miscarriage – and accusations that managers would demand sex from female temporary workers in return for proper contracts.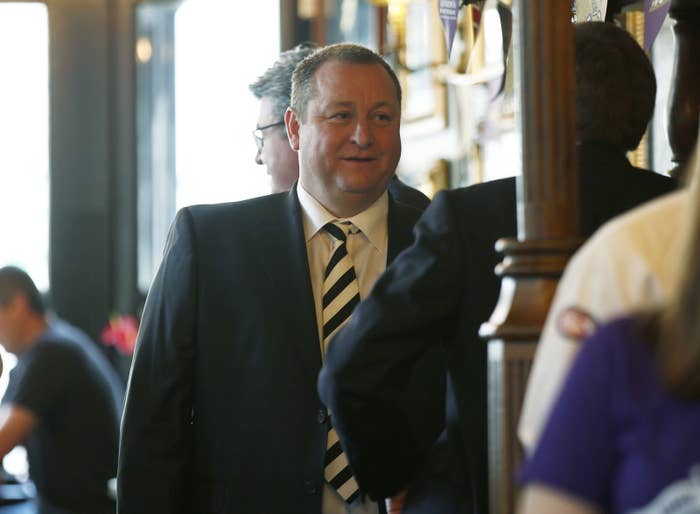 Representatives of the Unite union told the committee how some staff are paid their salaries on pre-paid debit cards but are charged £10 for the card, £10 a month as an "admin fee", 75p per cash withdrawal, and 10p to receive a text confirming an ATM had been used.
Ashley insisted he would be addressing many of the issues raised by the committee and suggested he would be happy to reappear in a year to give MPs an update. He also said the MPs were welcome to visit his Shirebrook HQ "anytime, 24/7".
The session on Tuesday in Westminster nearly did not happen, as Ashley initially refused, then agreed, then refused, and finally agreed to appear before MPs. Last weekend, he said he would not be able to attend because his lawyer was busy and could not be by his side.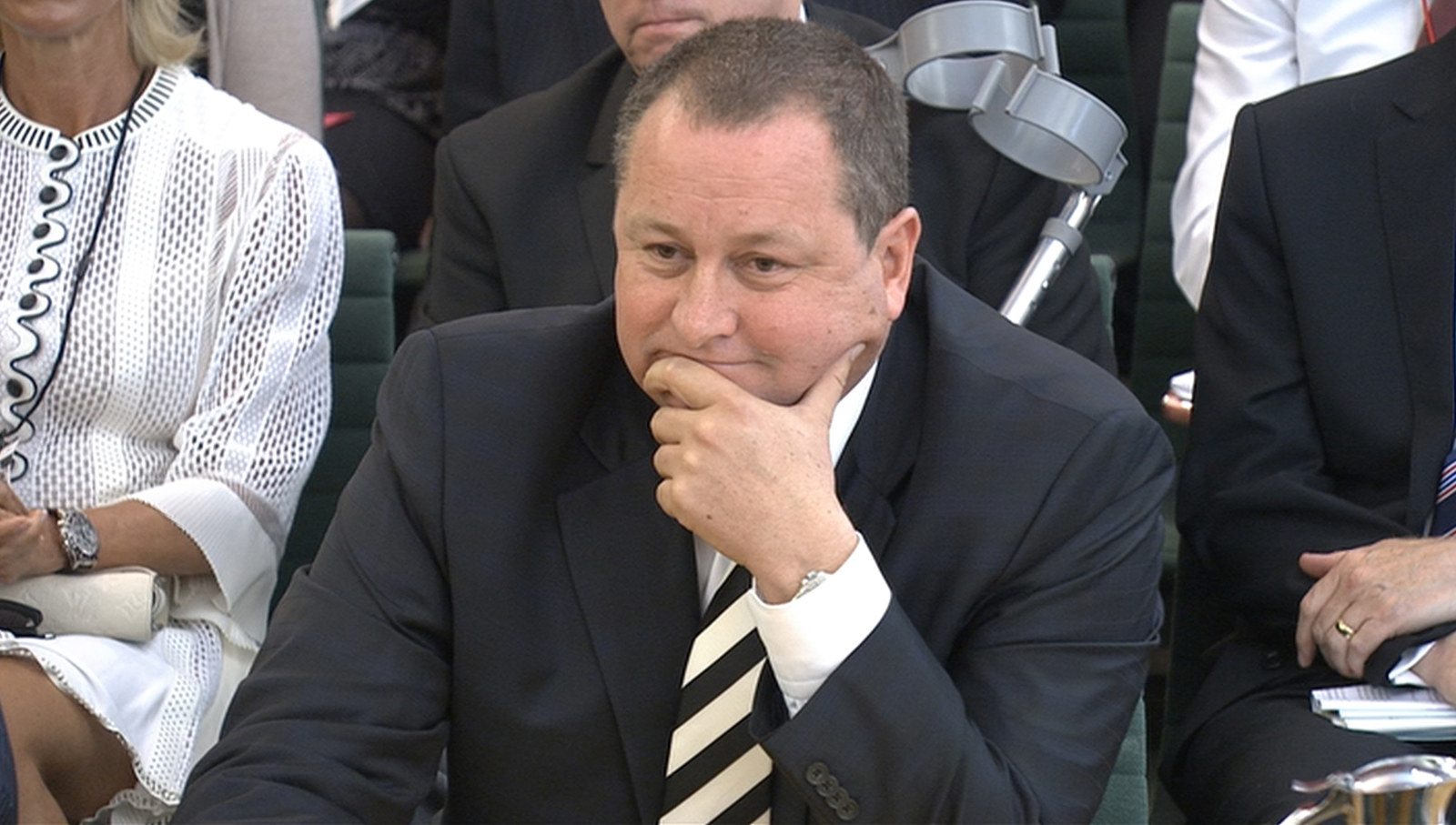 However, he reluctantly agreed amid fears of a lengthy legal battle, and had his PR man Keith Bishop sitting alongside. His wife, Linda, was in the room too.
The committee has been investigating working practices at the organisation after The Guardian revealed last December that workers were being forced to queue after shifts and were subjected to disciplining over the warehouse's PA system.

During the two-and-a-half-hour performance, Ashley covered a wide range of issues with the company. Here are the key revelations:
The Warehouse
Looming over the horizon of a quiet Derbyshire town, Ashley's behemoth of a warehouse in Shirebrook spans 800,000 square feet – or 11 football pitches – and employs 4,000 workers.
It also houses Sports Direct's head office, which Ashley commutes to in his helicopter from his north London home.
The warehouse is where many of the most serious accusations of poor employment practices stem from, and the select committee heard of a plethora of shocking examples.
Steve Turner, assistant general secretary of trade union Unite, said previously Sports Direct directly employed 500 workers, with the remainder made up by casual, agency workers.
He said today only 200 staff are employed directly by Sports Direct. The rest are hired through two agencies – Transline and Best Connection Group – on something called a 336-hour contract, meaning they are employed for 336 hours in a year and any extra work is on a "temporary" basis.
Unite representatives said they had examples of workers being stuck on "temporary" contracts for almost six years.
Ashley said the agencies were needed. He said: "It would be nigh on impossible to take all the people on ourselves. We could not of [sic] done it."
The biggest issue, which Ashley agreed was a problem, was the "bottlenecking" of staff at the end of their shifts, forcing them to queue for 15 minutes to be searched.
He said this has been addressed and staff no longer have to queue. Ashley said changes had been made and "it should help hundreds of people literally go through each minute. Unite admitted there was an improvement."
But Luke Primarolo, regional officer at Unite, was unequivocal on what the view of the warehouse is.
He said:
"In the warehouse there is a culture of fear – people are scared. People are scared because they are working under a system that they know they could lose their employment at any moment. They are working under a strike system."
Six Strikes and You're Out
The committee also heard that Sports Direct uses a strike system for its workers.
MPs were told there was a long list of reasons for strikes being handed out, including spending too long in the toilet, excessive chatting, and employees taking a day off work because they or their children were sick.
During the questioning, finance director Jennifer Hardy excused herself from giving evidence to get some water from her handbag – only to have it pointed out to her that a member of staff in the warehouse would not have the same luxury of getting a drink outside of break times.
But Ashley defended the strike system.
He said: "If it is executed correctly, if there is not abuse of it, if it is actually reasonable, then it's OK… [If you ask] would you want your son or daughter on it and the answer is "no" then it is not reasonable. The whole thing is a neverending process of review."
Sick Workers
Unite revealed that 110 ambulances or paramedic cars were sent to Shirebrook warehouse between January 2013 and 19 April 2016.
Around 50 cases were described as "life-threatening", including 34 for chest pains, with others for breathing problems, convulsions, fits, and strokes.
But perhaps most shocking was in 2014 after a member of staff gave birth in a toilet, the committee heard.
There were also five callouts on pregnancy-related matters for women who had gone into labour, had a miscarriage, or given birth, unions said.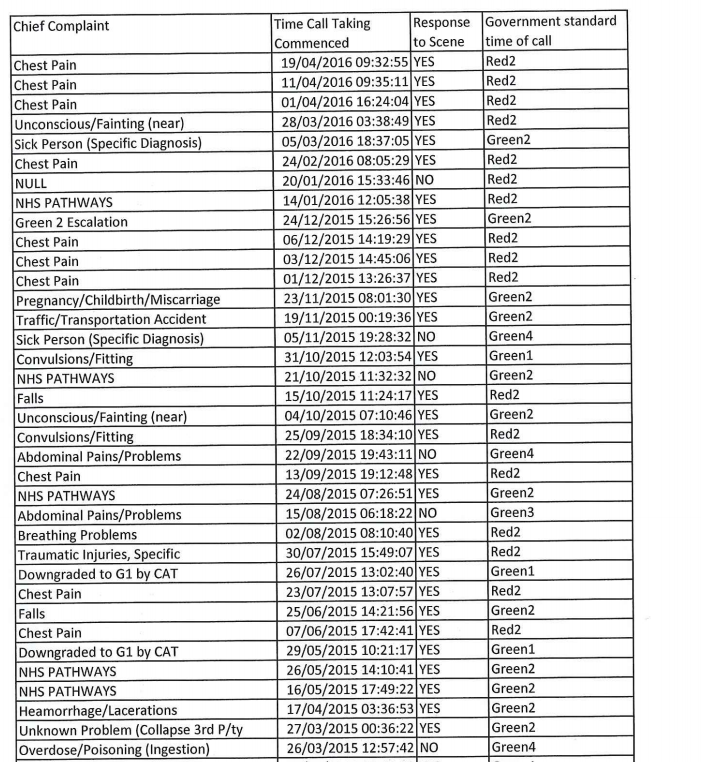 Records also show that injuries included a finger amputation down to the first knuckle, a fractured neck, and a crushed hand, among other injuries.
But Ashley suggested that perhaps there had been an excessive number of ambulances called. He said people were "over-quick to pick up the phone and call the ambulance".
Staff Abuses
The committee also heard written testimony from workers at Sports Direct's warehouse, where new female employees were described as "fresh meat".
MPs were told that managers would have competitions to see who could sleep with the new workers, and one accusation was made that a female employee on a temporary contract would be promised a permanent job in return for sex with a manager.
Another example presented was a staff appraisal form, where a manager described a worker as "quite selfish" because they attempted to leave their shift on time.
Ashley said the allegations were "wrong" and said there was no place for exploitation, before making a bizarre claim that just because sexual exploitation had not been reported at Sainsbury's, it does not mean it hadn't happened. He said: "Are you certain there's no sexual harassment happening in Sainsbury's? I think there probably is."
He added: "I'm not going to do nothing when I hear stories like that. Would you? As a human being sat here? Do nothing?"
Pay
HM Revenue & Customs is investigating whether staff earned below the minimum wage at the warehouse, and is in negotiations with Sports Direct over back pay, the committee heard.
But Ashley admitted the law had been broken over minimum-wage payments and this was being addressed.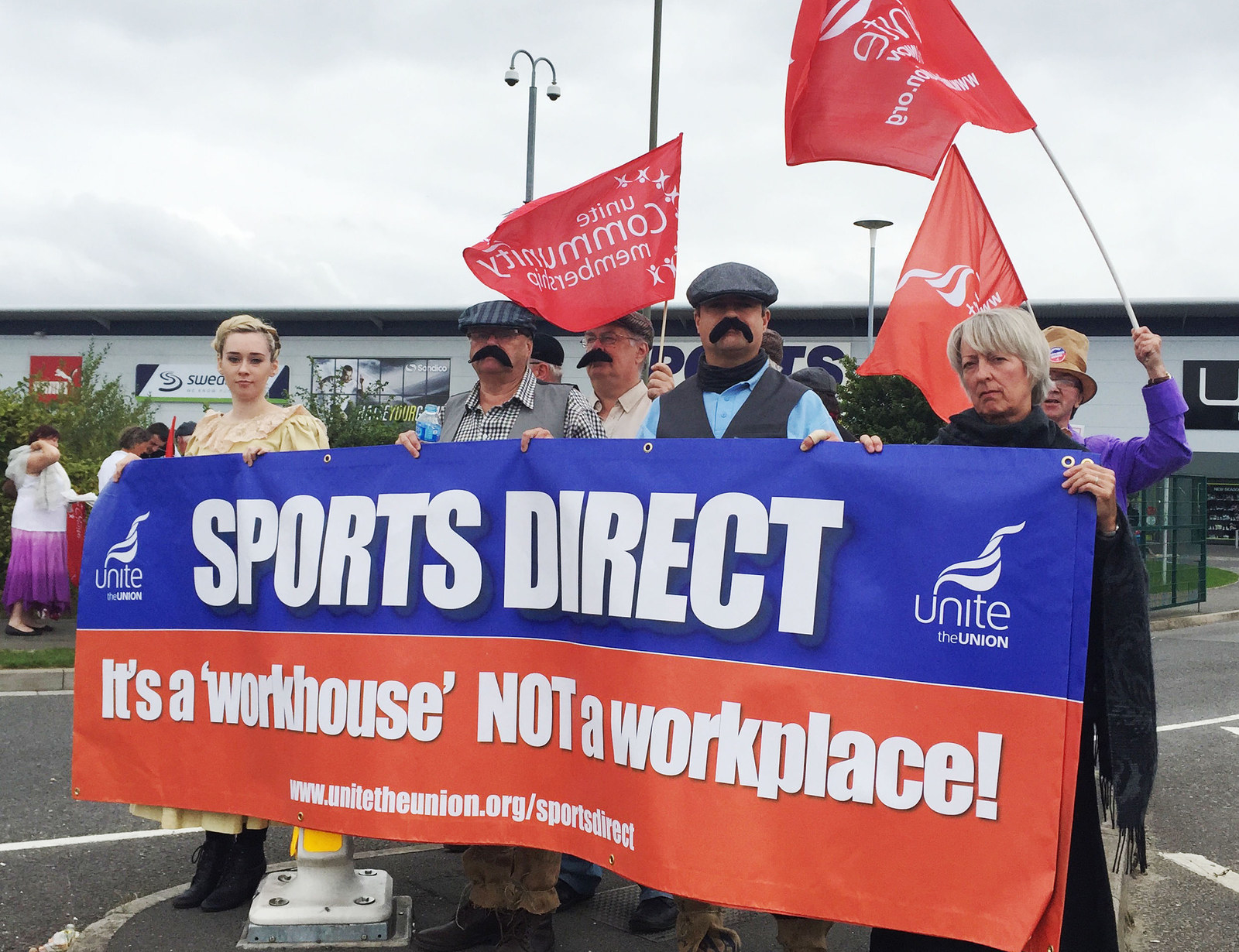 The MPs also heard that some staff are paid their salaries via a special debit card. Staff – particularly those from eastern Europe who do not have a UK bank account – are given the prepaid cards.
However, the agency which issues the cards to staff admitted it makes a profit from the system, where workers are charged £10 initially to get the card, then an additional £10 per month as an admin fee.
But Transline, which issues the cards, said the £8 difference between the admin fee charged by the card provider and the £10 charged to Sports Direct workers goes to the agency.
Turner from Unite said: "We're a union of 1.4 million members and we've not come across the level of exploitation of the use of these debit cards."
Transline also revealed it gets paid £20 million by Sports Direct to source workers for the warehouse.
The other agency, Best Connection, does not offer the prepaid debit cards, but does offer staff a £2.45-a-month insurance policy, which covers personal injuries, the committee heard.
MPs suggested the agencies might want to help workers open bank accounts instead, and the agencies said Barclays and others are invited to assist workers.
The Unions
Ashley was adamant that he would be better at looking after his staff than the unions would.
He said: "I believe that the people at Sports Direct can do a better job with the employees at Sports Direct than Unite."
Asked whether he would be willing to meet with the unions, he said he talked to them at the "open house" annual general meeting that takes place at Shirebrook every September.
However, BuzzFeed News understands at the last meeting a union representative was approached by Ashley at the end and spent just a few minutes talking to him about work conditions. Members of the press were also initially banned from the meeting, but were eventually let in on condition that they did not approach or talk to Ashley.
Contracts
Sports Direct use zero-hours contracts for the vast majority of its staff, the committee heard, with around 80% of workers in store employed on them.
The contracts give no guaranteed hours of work each week and critics have argued that they leave workers unable to get regular income, apply for mortgages and loans, or even get a mobile phone contract.
Ashley admitted that there probably were too many staff on the contracts and if someone had worked there for a long time, they should be given the option to get a proper one. Unions claimed some staff had been working full-time on the contracts for almost six years.
Ashley said: "Why can't we look at getting that percentage [the 80-20 split between zero-hours workers and full-time ones] down?... Sports Direct should be able to review that and at least make the easy first little step."
If he does decide to start offering staff fixed contracts, he will be following in the footsteps of McDonald's, which recently launched a trial to give staff on zero-hours contracts fixed-term contracts if they wanted them.
Ashley also admitted that using the contracts "may have made a difference [to profits], but not a massive difference".
Mike Ashley – The Man
For a man so secretive that the number of public statements from him in the last few years can be counted on just one hand, the 51-year-old businessman was surprisingly candid – and the MPs seemed enraptured at points.
He spoke passionately about retail and the rise of the internet, and spoke to each MP by their first name: "A good point, Jonathan"; "Iain, I can only do my best, and my best may not be good enough"; "Some of the things Peter said I agree with"; and "Please, Paul. It's been positive so far, and now you're making it negative."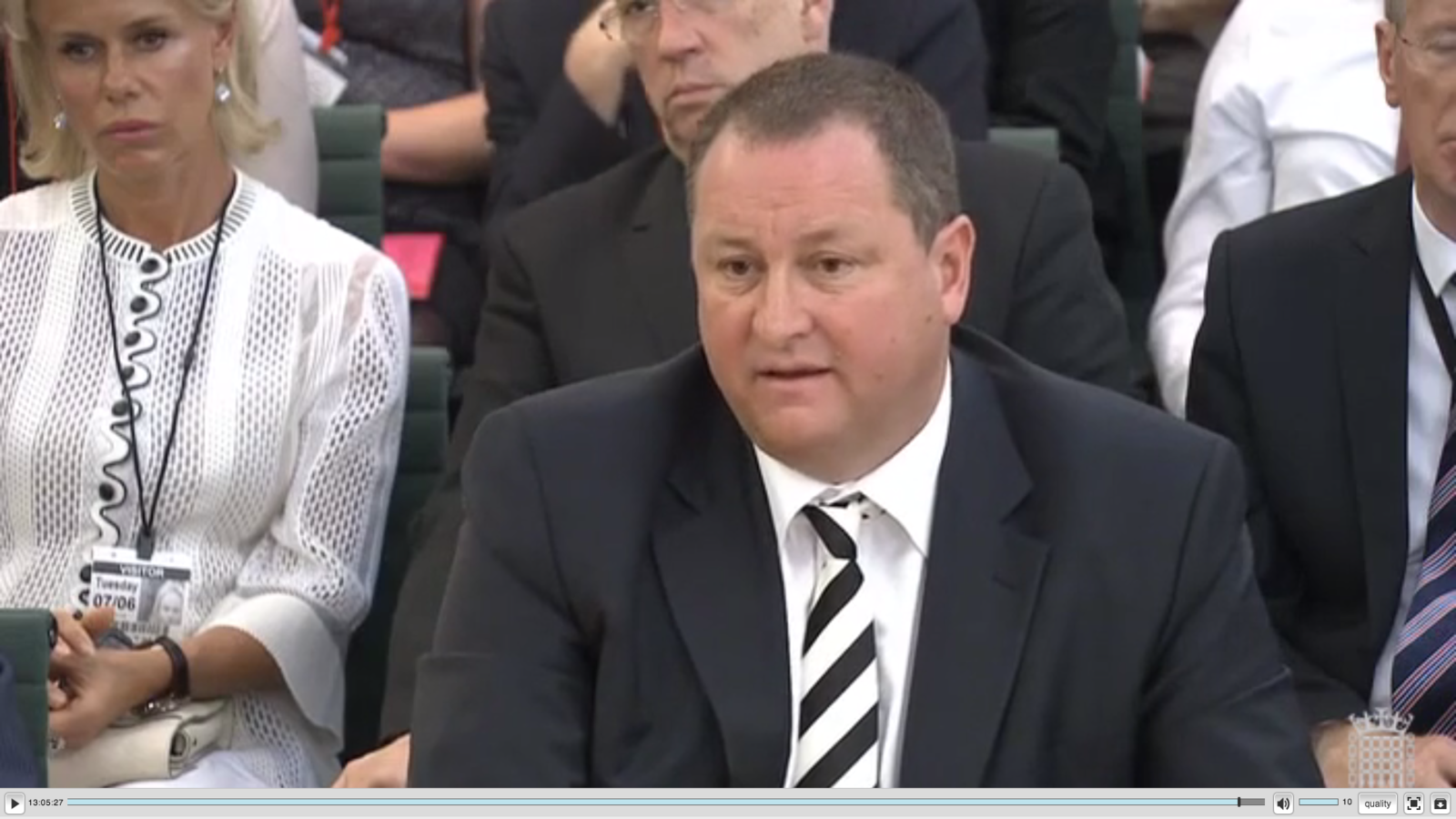 He admitted during the hearing that his advisers had suggested he give only one-word answers, but said he could not resist giving his opinion.
Ashley pointed out several times that he was not Father Christmas or Santa Claus.
He explained: "I'm not Father Christmas. I'm not sitting there [thinking] Oh, I'm going to make the world wonderful."
Reaffirming his offer to MPs that they can visit his warehouse anytime they want, he said his helicopter probably would not fit everyone into it.
Finally, with the last question of the session, chairman Iain Wright MP asked Ashley whether he would have liked to buy BHS, which will vanish from the high street.
PR man Bishop instantly said they would be making "no comment" but Ashley said: "I can't resist it. 100% – I wanted to buy BHS. Iain, please, that's why I'm not City-trained. That's why they say they can't house-train me. You ask me something – I blurt out the answer.
"The most logical thing was always Sports Direct and BHS. You could have had Sports Direct upstairs and BHS downstairs."