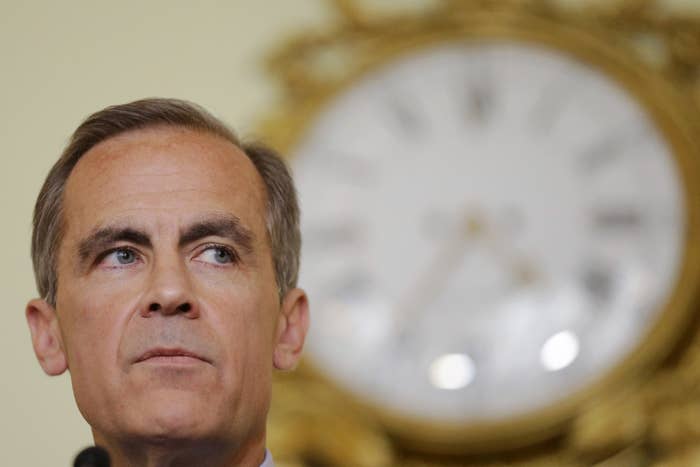 Bank of England governor Mark Carney warned on Tuesday that the risks to the British economy laid out before the EU referendum had "begun to crystallise" as he described the outlook as "challenging".
As the Bank published its twice-yearly financial stability report, Carney announced that it had relaxed rules on the amount of capital banks must hold to released an extra £150 billion of lending to households and businesses.
Shortly after his speech, a £1.8 billion UK property investment fund run by the UK's biggest insurer, Aviva, suspended all investors from withdrawing their cash from the fund due to the "extraordinary circumstances".
And later in the afternoon M&G also suspended withdrawals on its £4.4 billion property fund, following a similar decision by Standard Life's £2.9 billion property fund on Monday after a rush of investors tried to cash out.
Carney, in his third public statement since the Brexit vote, said the Bank's warning over the pound's fall against the US dollar "appears to be borne out" as sterling fell to a new 31-year low on Tuesday in the sharpest falls for nearly half a century.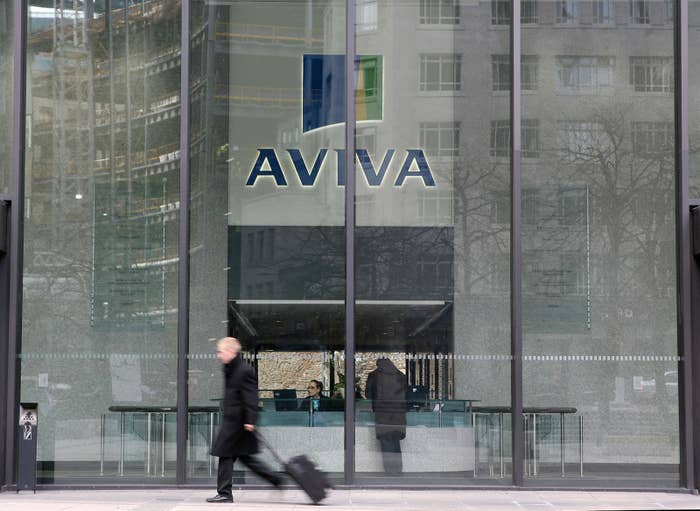 He also warned businesses could struggle if banks limit how much money they will lend and tighten up conditions on any loans. Households could struggle with potential job losses, he said, which could happen if the economy slows down.

But he insisted banks would be able to cope and said rules introduced in the last few years were strong enough to prevent any collapse like with RBS and Lloyds in 2008.
His position was echoed by chancellor George Osborne and leaders of the biggest banks in the UK, including HSBC, RBS, Barclays and Santander, following a meeting at the Treasury.
The bank bosses and Osborne said:
While we are realistic about the economic challenge facing the country after the referendum result; we are reassured that collectively we can rise to it.

The last time Britain faced an economic shock the banks were at the heart of the problem.

Thanks to the hard work of rebuilding the banks, making them stronger and safer, and the arrival of new challenger banks – banks and building societies are now part of the solution.
Carney also pointed towards data released on Monday that showed the construction industry in the UK contracted in June to levels not seen for seven years – even before last week's referendum result.

Deputy governor Jon Cunliffe added that there was a "cohort" of vulnerable households being watched closely.
The property industry looked particularly shaky, as investors attempted to pull their money out of the sector. Three funds worth more than £9 billion in total temporarily suspended any withdrawals.
M&G, which controlled a fund worth £4.4 billion and owned property in Heathrow and various shopping centres, and suspended withdrawals on Tuesday afternoon, said:
Investor redemptions in the Fund have risen markedly because of the high levels of uncertainty in the UK commercial property market since the outcome of the European Union referendum.

Redemptions have now reached a point where M&G believes it can best protect the interests of the funds' shareholders by seeking a temporary suspension in trading.
Another major investment fund in UK commercial property – worth almost £3 billion and run by Standard Life – suspended paying out cash to investors because so many had asked to take their money out in the wake of the vote.
And Aviva Investments also temporarily banned investors from withdrawing their money.
A spokesperson for Aviva said:
"The extraordinary market circumstances, which are impacting the wider industry, have resulted in a lack of immediate liquidity [cash at hand] in the Aviva Investors Property Trust.

"Consequently, we have acted to safeguard the interests of all our investors by suspending dealing in the fund with immediate effect."
Property funds will struggle if too many investors try to withdraw their money at the same time – as is currently happening – because so much of it is tied up in property, which cannot be sold quickly.
There are serious concerns that the commercial property sector, in particular, could be hit hardest as foreign investors hold back investing while so much uncertainty over the UK's future relationship with the EU remains.
To help businesses out, Carney also said lending restrictions would be eased up to allow banks to offer extra funding, but he insisted this must only be used to lend to UK-based firms and homes.

He said:
Three-quarters of UK banks will immediately have greater flexibility to supply credit to households and firms. It raises capacity by up to £150 billion.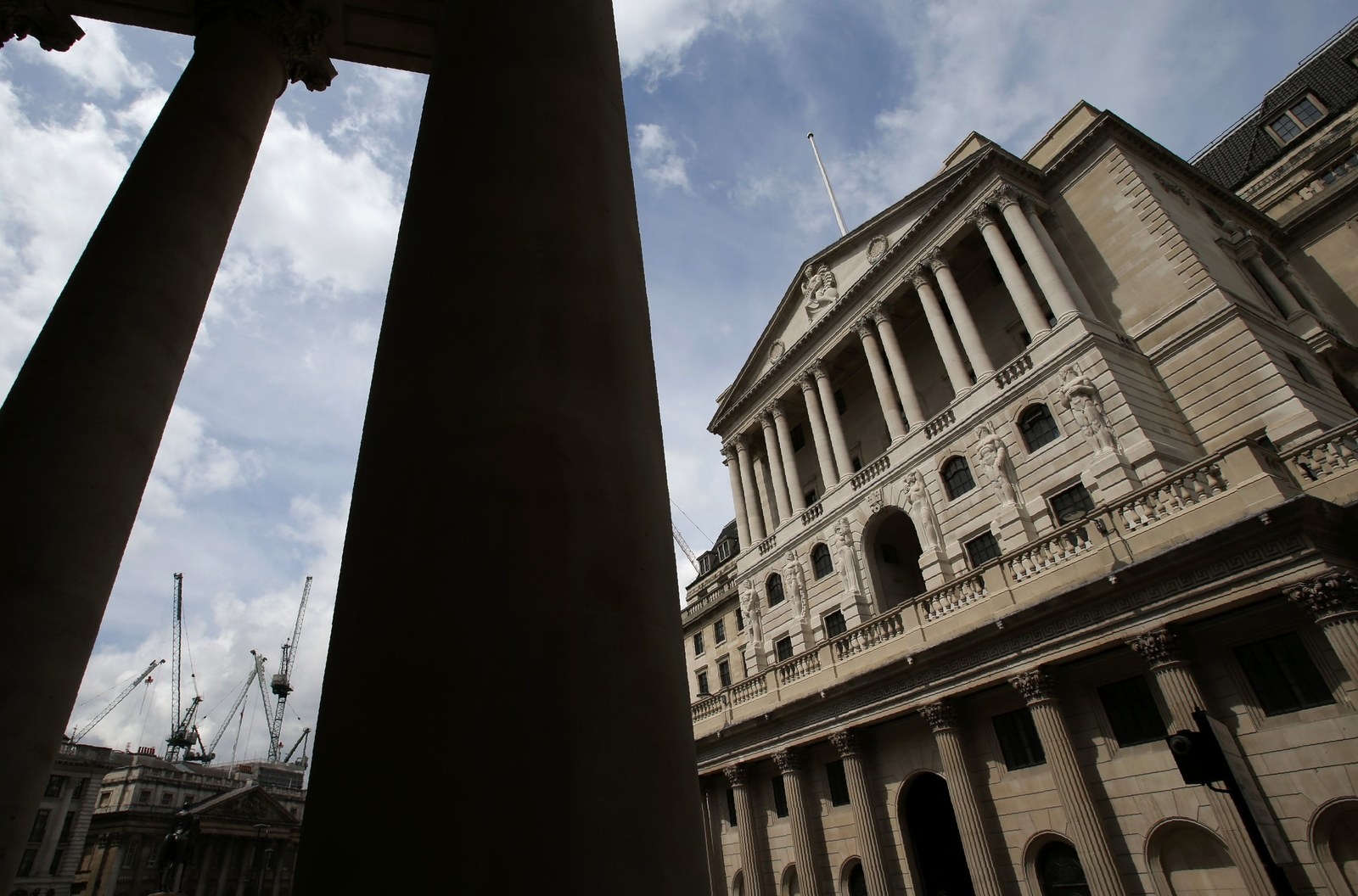 But he warned the money must not be used to increase dividend payments to shareholders, or to increase banker bonuses.
Although the FTSE 100 index of leading shares is holding up, Carney pointed out that UK bank shares have fallen by around 20% since the result.
However, he added that, although shares are down, the banks have enough reserves thanks to rules introduced following the 2008 financial crisis.
The Bank's financial stability report revealed:
At its June meeting, the Monetary Policy Committee reported growing evidence that uncertainty about the referendum had led to delays to major economic decisions, which past evidence suggested could increase unemployment.
Investment in the UK commercial property market – like shops and office blocks – is also falling and many investors have delayed entering the UK due to the uncertainty, it said.
On residential properties, the bank pointed out that "New buyer enquiries in May were at the lowest level since 2008."
Last week Carney said he would be considering a cut to interest rates, likening the aftermath of the EU referendum result to post-traumatic stress disorder.