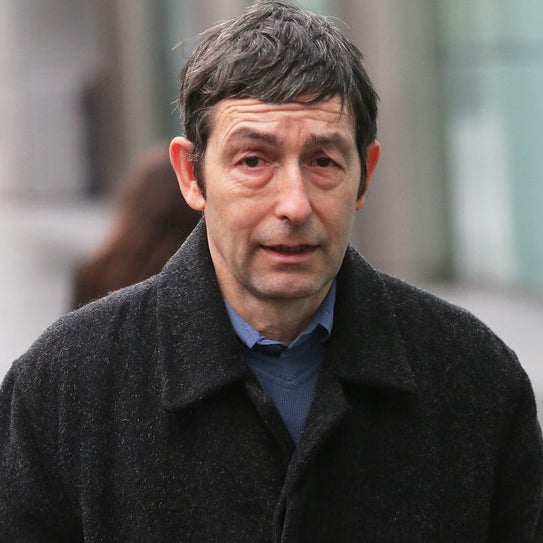 One of the biggest insider dealing investigations in UK legal history came to an end on Thursday when a former Deutsche Bank boss and a former finance chief for Topshop were handed four and a half- and three and a half-year sentences respectively for their role in the crime.
The jail terms are among the longest ever given out in the UK over insider trading and come after a jury heard the incredible lengths Martyn Dodgson, a former corporate broker at Deutsche and Lehman Brothers, and Andrew Hind, who worked for Topshop in the 1990s, went to hide an elaborate plan to get rich off the back of inside information.
The pair were found guilty at Southwark crown court on Monday following a 12-week trial and could now face confiscation orders to recover the £700,000 profits they made between them.

Judge Jeffrey Pegden, sentencing, said: "This was persistent, prolonged, and deliberate dishonest behaviour which you both well knew was criminal.
"Insider dealing is not a victimless crime. Those who involve themselves in it are criminals – no more, no less. It is vital that those who operate in the market do so on a level playing field."
He explained that a prison sentence must send out a strong message to others. The Financial Conduct Authority (FCA) said it was the "largest and most complex insider dealing investigation" it had ever brought.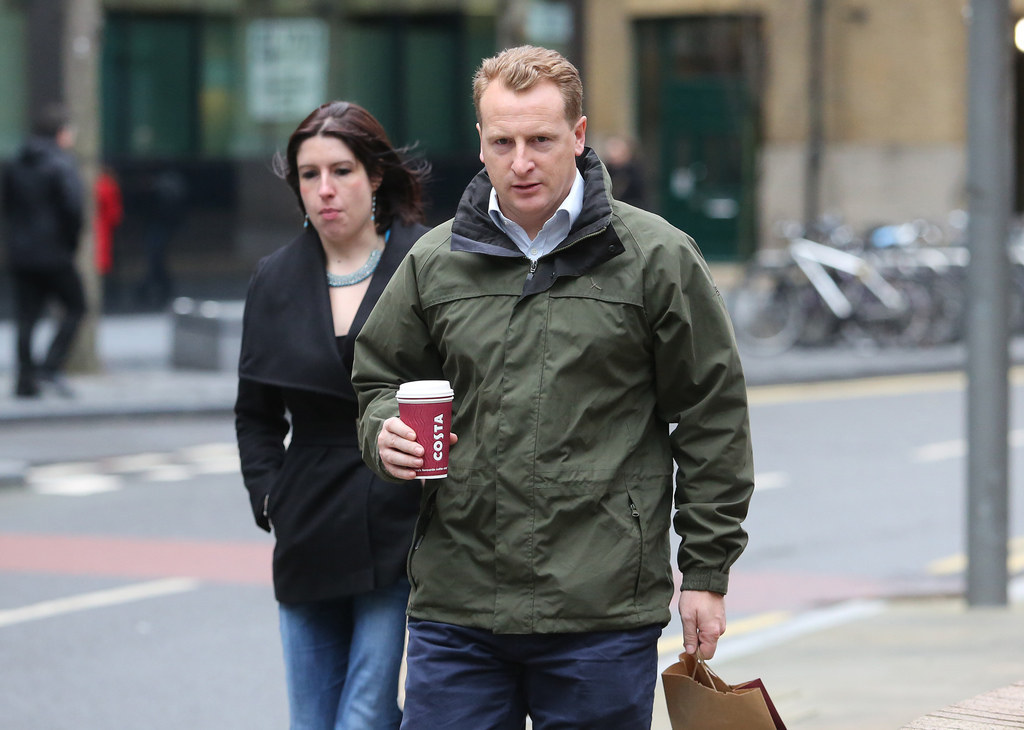 Judge Pegden added: "Martyn Dodgson, you were employed as an investment banker in senior positions of Morgan Stanley, Lehman Brothers, and Deutsche Bank. You were in a position of very significant trust and had access to insider information.
"This conspiracy involved you passing information to your very good friend, who in turn passed that information on to traders. You even took home price-sensitive information that other colleagues were working on in Deutsche Bank.
"It was a gross breach of the trust placed in you and the strict in-house rules restricting dealing."
Addressing Hind, he said: "You, Andrew Hind, did indeed play an important role in this conspiracy… You were a middle man passing on information to the traders and record keeping. Those profits were very considerable indeed from the five instances of insider dealing."
Lawyers for Dodgson and Hind argued for lenient sentences, pointing out that the court case had been delayed from 2014 when it was first due to be heard.
Both men have children, and Hind, who the court heard has a son with a disability and learning difficulties, has gone through a divorce since his arrest.
Bill Boyce QC, representing Hind, also revealed his client "used drugs" in the lead-up to his arrest. He said: "He was using, which can't be helpful, but after his arrest he cleaned himself and returned to order."
Dodgson's defence lawyer, Alison Pople QC, revealed that his wife had written to the judge asking for leniency.
Jurors heard how Hind and Dodgson – who was advising the Treasury in 2008 at the same time he was illegally feeding information – used military-grade technology and dozens of burner phones in an attempt to cover their tracks.

Investigators were forced to painstakingly read through more than 5 million documents, emails, spreadsheets, and notes – leading them on a tracking exercise across the globe, as far as New Zealand. The entire investigation was said to cost nearly £14 million.
In total there were 485 applications for phone records, 120 phone and SIM cards recovered, and 30 unregistered pay-as-you-go phones.
Five encrypted IronKey USB sticks were found; these are said to be bulletproof and self-destruct if an incorrect password is entered more than 10 times.
But investigators broke apart the pair's secretive codes and plans, using undercover surveillance and bugging their offices.
The court heard how Dodgson would seek out inside information at his influential job in the City, where he was paid £601,000 a year, about companies on the stock market that were due to make announcements that would send shares soaring.
He would then hand over the details to Hind, who would snap up shares before the deals were revealed publicly, and cash in on the subsequent share price rise. In total, prosecutors believe £7.4 million was made from five separate instances of insider trading, including £470,000 by Dodgson and £240,000 by Hind.
The FCA, which bought the case, was first alerted to the pair after traders working for Hind placed bets on brewery business Scottish & Newcastle on 17 October 2007.
They risked £50,000 every time the stock moved by 1p – if it rose they would win, but if it fell they would lose. By the end of the day, shares had risen from 630p to 670p and 26% of all shares traded that day in the company were done on behalf of Hind, who was acting on Dodgson's insider information.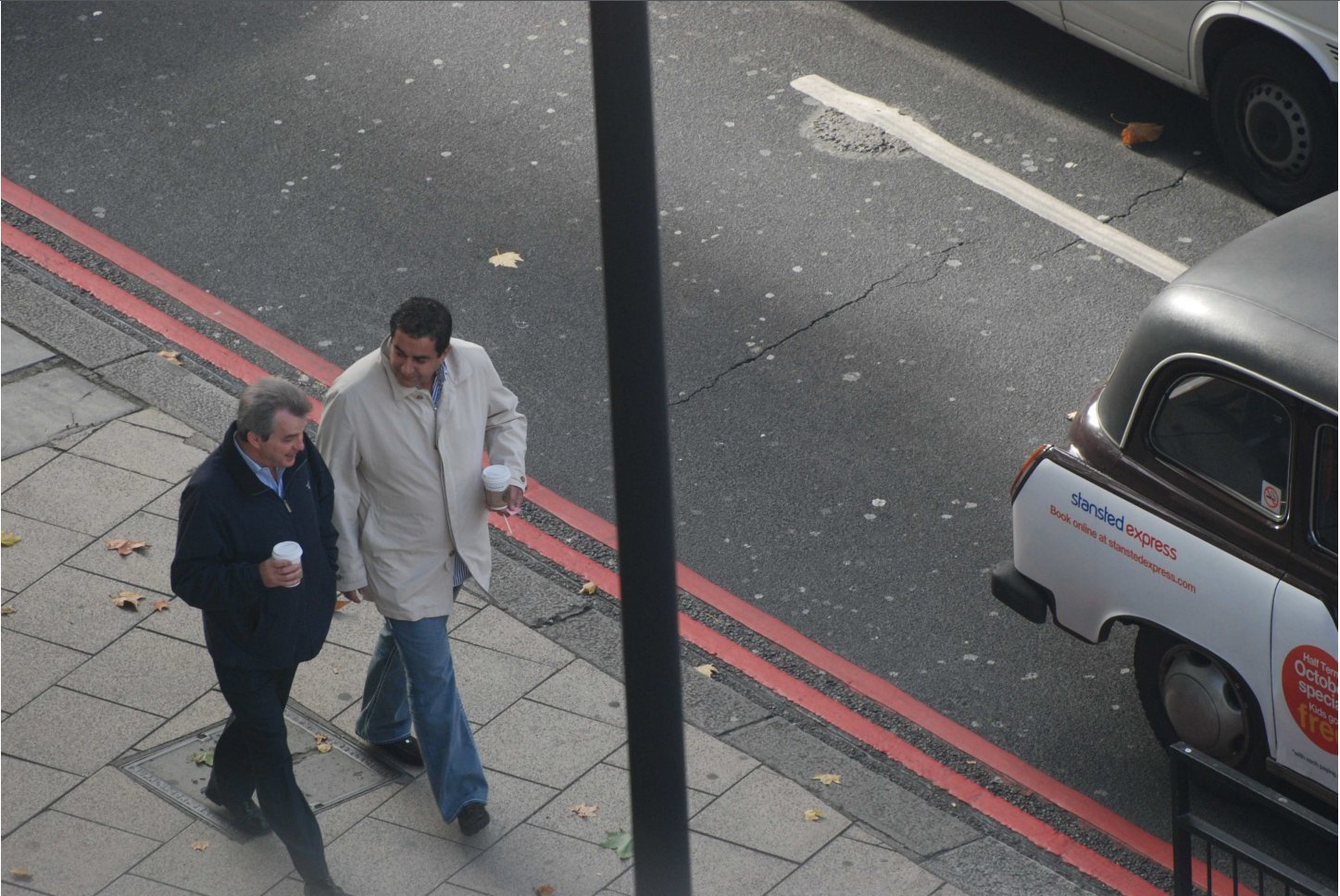 The next day bosses at Scottish & Newcastle revealed they were being bought by Heineken and Carlsberg – something Dodgson already knew. Shares jumped as high as 756p but the FCA had already been alerted to the high level of trading done before the announcement.
Three bankers Hind had dealings with – Andrew Harrison, Ben Anderson, and Iraj Parvizi – were acquitted because jurors accepted their evidence that they were unaware Hind was making the deals using insider knowledge.
With help from the Serious Organised Crime Agency and the National Crime Agency, the FCA built up a profile of the key players and by early 2008 realised it was dealing with several bankers and traders, operating across multiple cells.
Investigators learned that Dodgson was on first-name terms with Andrew Palmer, the former finance director of insurance and investment group Legal & General.
Palmer trusted Dodgson and would share confidential information about upcoming deals, which Dodgson would later pass on to Hind.
As the pieces were put together, Dodgson would be questioned by police for the first time in 2010, thinking he had covered his tracks – interviewers described his behaviour as "very comfortable and not at all fazed".
However, a search of his house had found an IronKey under his bed in a locked red box, with a key on his keyring.
Documents about an upcoming BSkyB deal were also found hidden in a kitchen unit at his home in Hampstead, north London, which he could not explain. Hind would later buy shares in BSkyB ahead of the announcement.
Dodgson refused to hand over the password for the key – he claimed it was around 30 random characters, which he did not know. But cross-referencing passwords he used elsewhere, investigators guessed the password correctly. It was "Lamborghini55".
On the USB stick were further incriminating documents, including a complex spreadsheet that listed all the deals he had done with Hind.
Investigators also found several mentions of "cheese", which they believed referred to Swiss bank accounts. As part of their investigation, they discovered a safe deposit box in Switzerland.
Hind was also found with an IronKey – six had been bought through a company owned by Dodgson – but it remains unhacked, with only around three attempts left before it self-destructs.
Other details investigators uncovered to help build the case include a spreadsheet of trades made by trader Anderson – who was acquitted – on behalf of Hind. Of the 59 lines of trade, 35 related to businesses Dodgson would have had access to sensitive information on.
Three other men – Paul Milsom, Graeme Shelley, and Julian Rifat – previously pleaded guilty to playing roles in the case.

Looks like there are no comments yet.
Be the first to comment!