This morning I visited the World's Biggest Fishmarket™.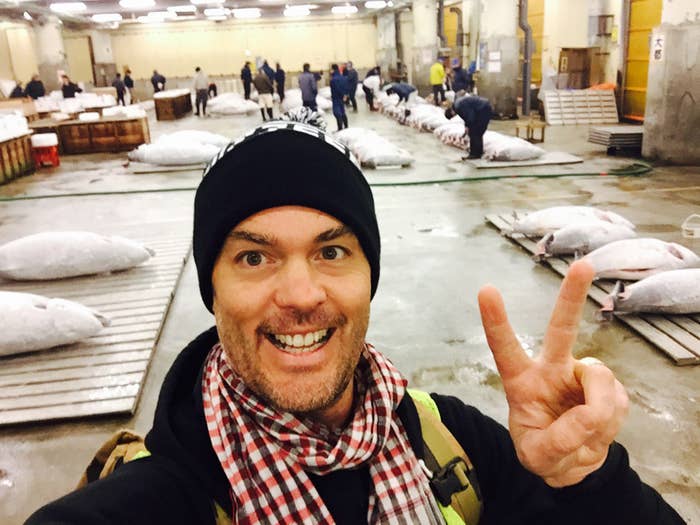 Five days a week* Tsukiji hosts the biggest tuna auction on the planet.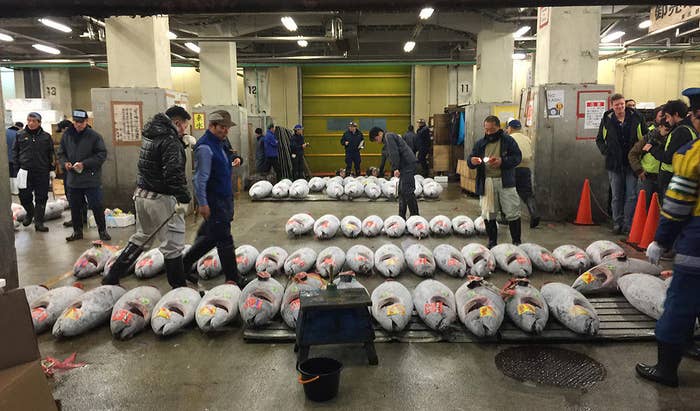 You will see a lot of very big fish, destined for sushi plates across Tokyo.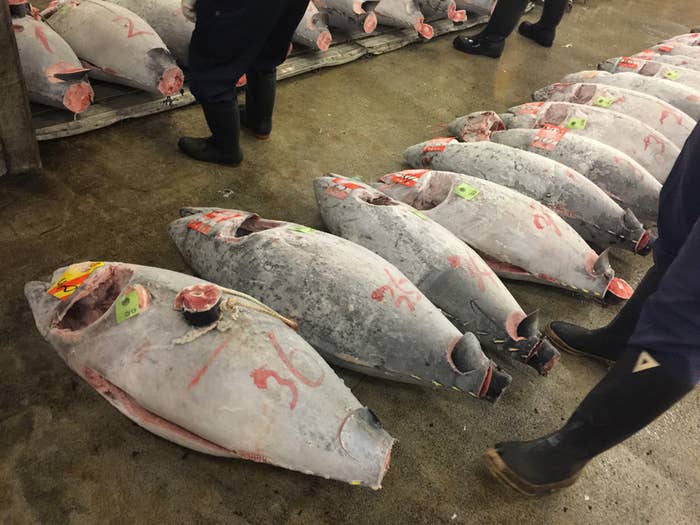 Visiting Tsukiji requires careful preparation. You have to get up VERY early. And then sit in a cold room for hours before you can see the tuna auction. This was my kit...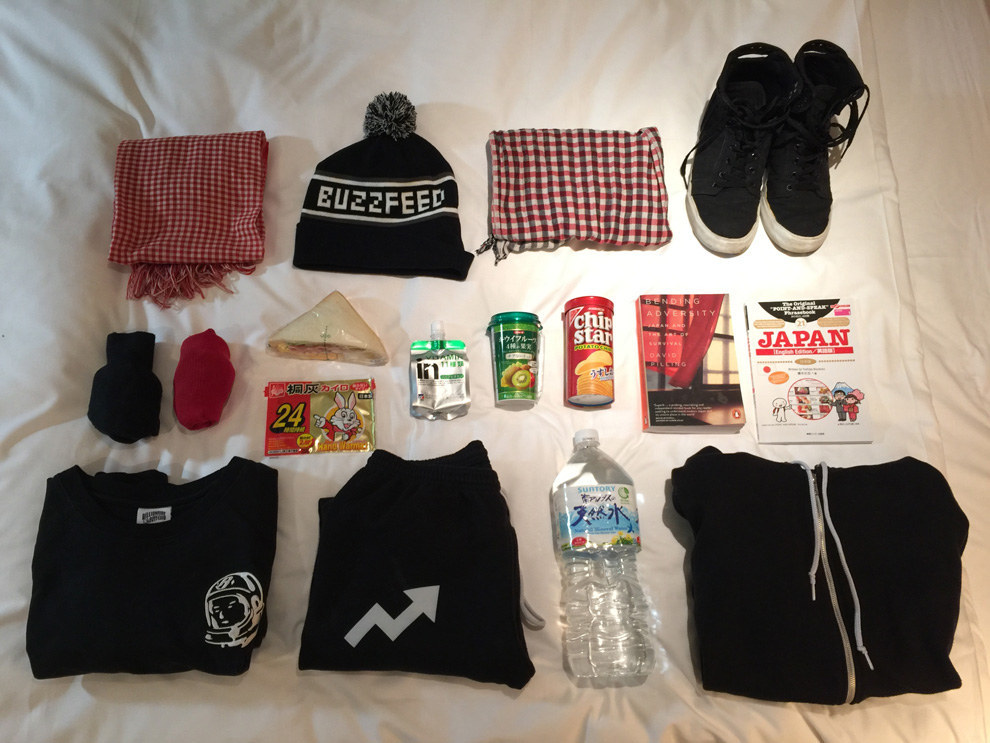 First things first, set your alarm for a fucking ridiculous time. Drag yourself out of bed.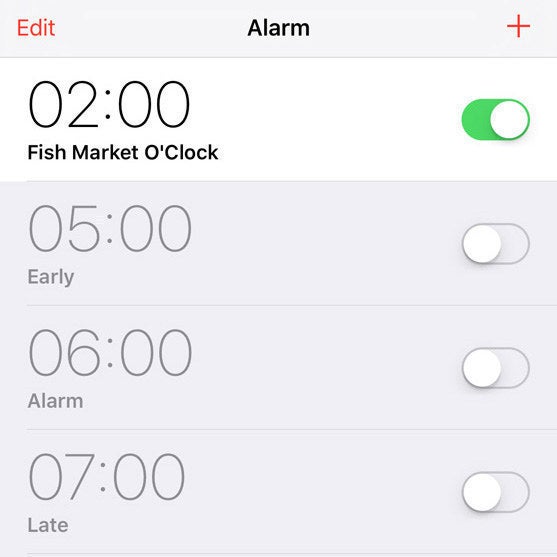 Tbh it's probably best to go out drinking first and then go straight there.
Get a taxi to Tsukiji. You have to get a taxi cos the subway shuts down at night.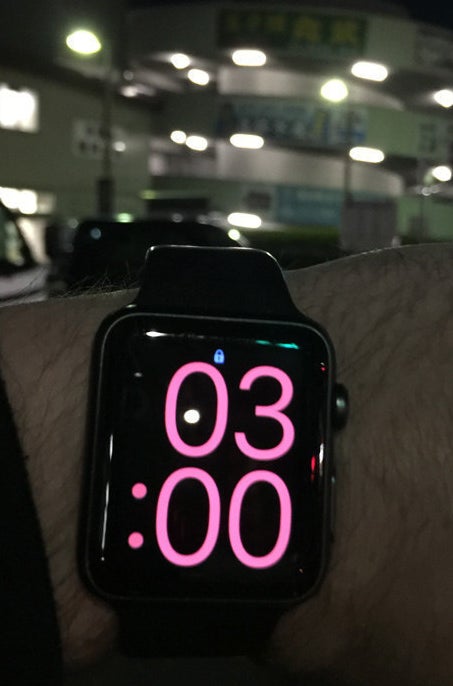 PRINT OFF A MAP BEFORE YOU GO COS YOU DON'T SPEAK JAPANESE.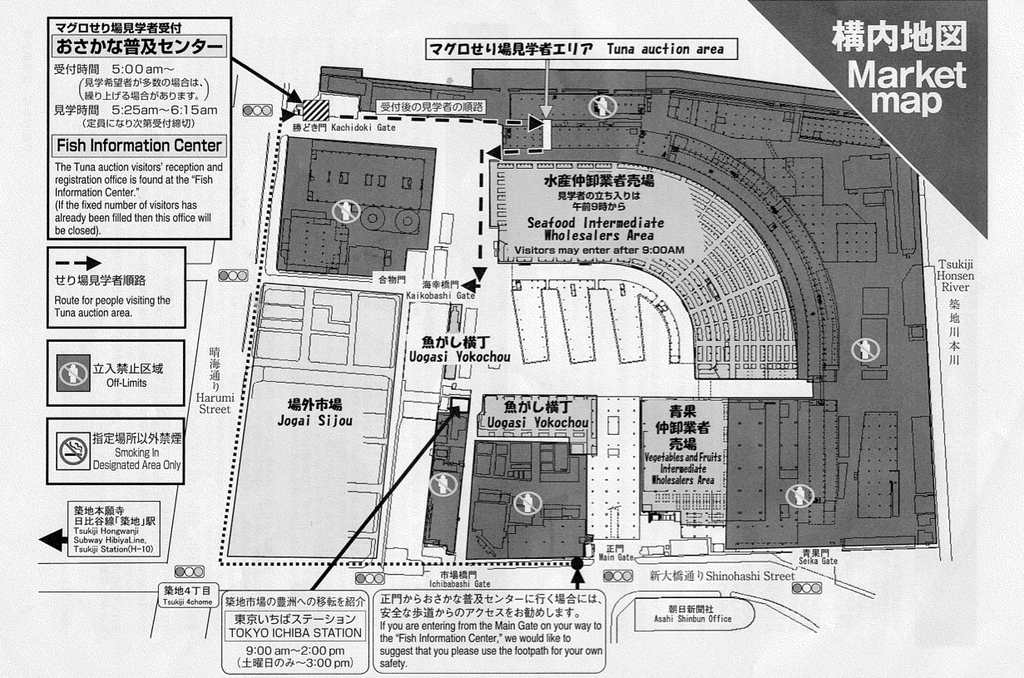 Even though the tuna auction doesn't start until 05:30, you have to get there between 03:00 and 04:00 to get a spot, because there are only 120 spaces. Most mornings they are turning people away at 03:30. 😢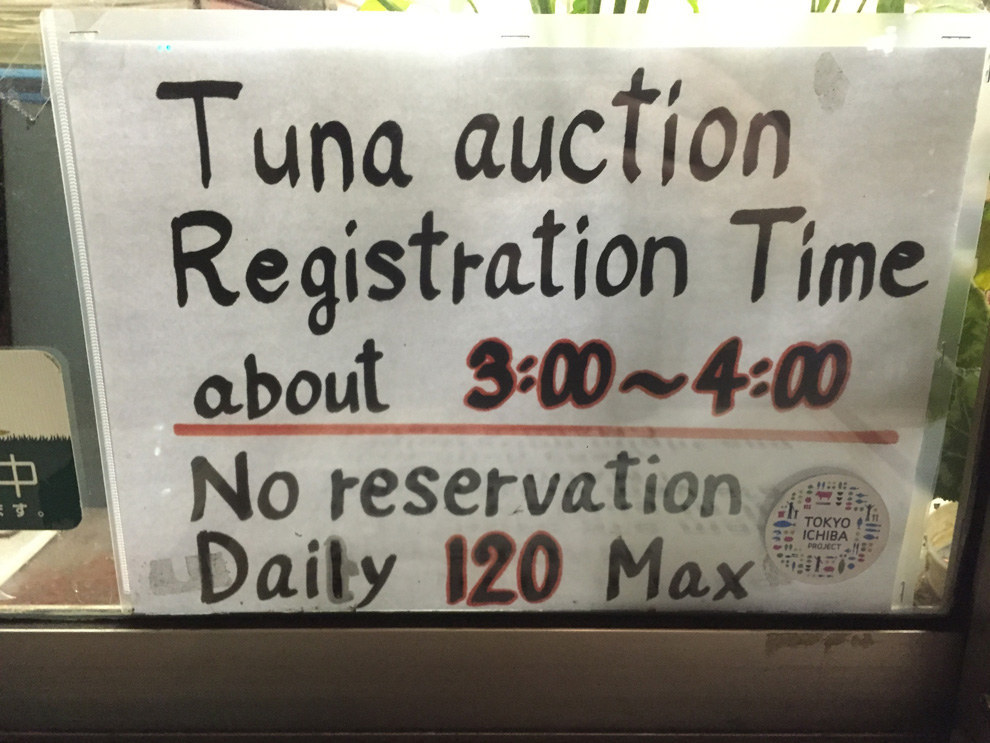 Once you are in, you're allocated a space in the waiting area. This is a good moment to congratulate yourself for making it and update your social media.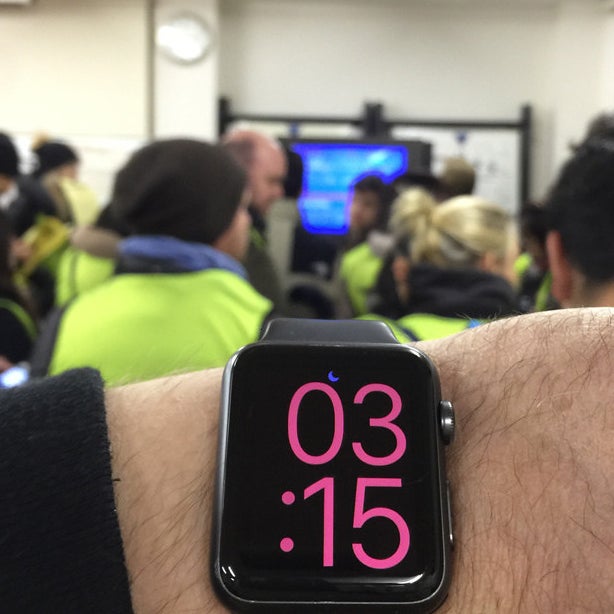 You then have two hours to wait before the auction. Looking at your watch gets pretty boring pretty quick – and there's not much worth watching on TV. 😜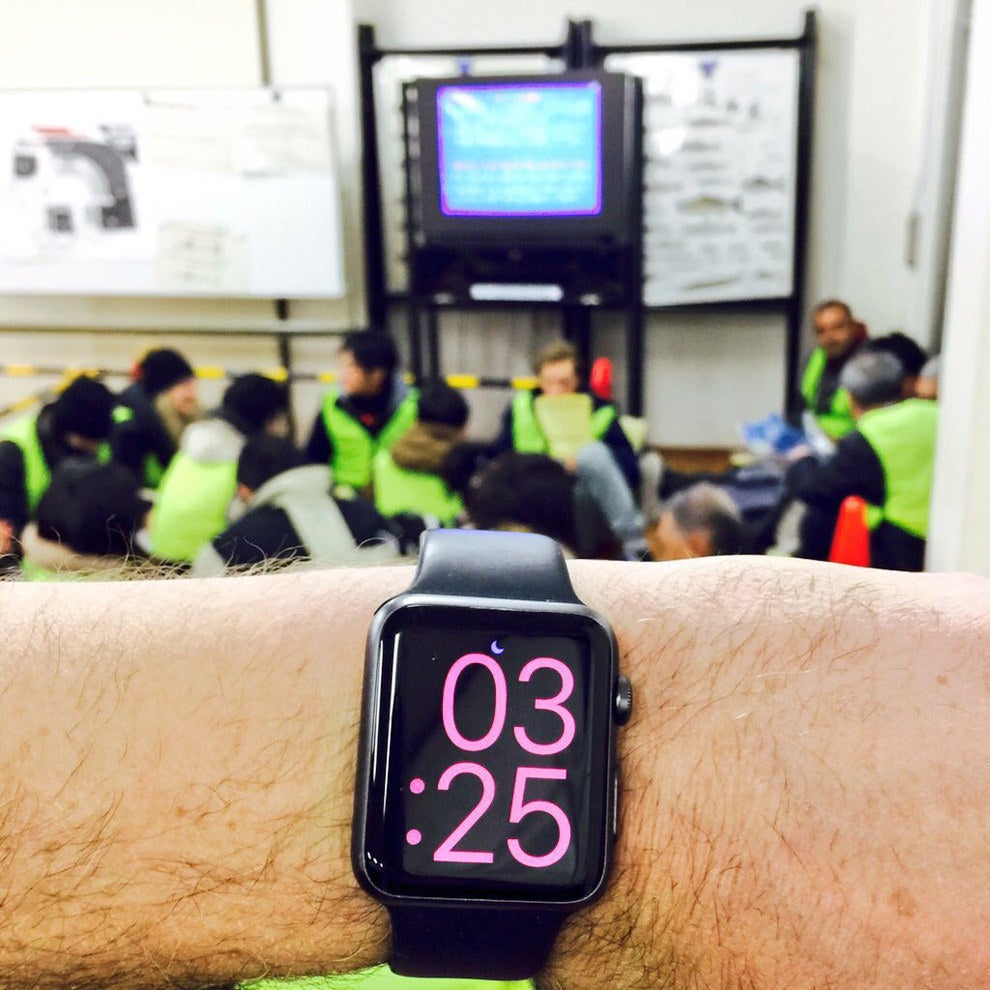 So make friends with your fellow travelers (they're the other crazies in the high-viz vests). And have a good book on hand for when you run out of things to talk about...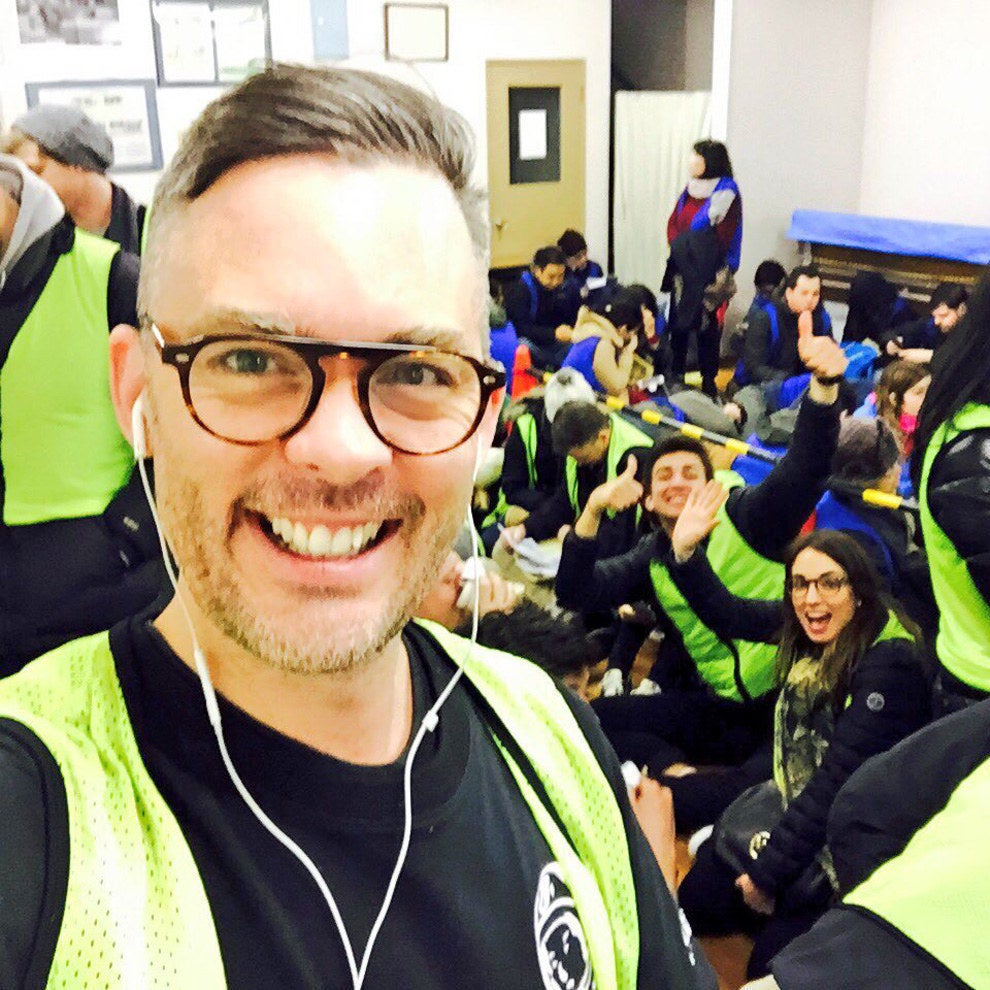 If you're wondering what the fuck you are doing in a freezing waiting room, go for a piss and console yourself with the sight of latecomers being turned away.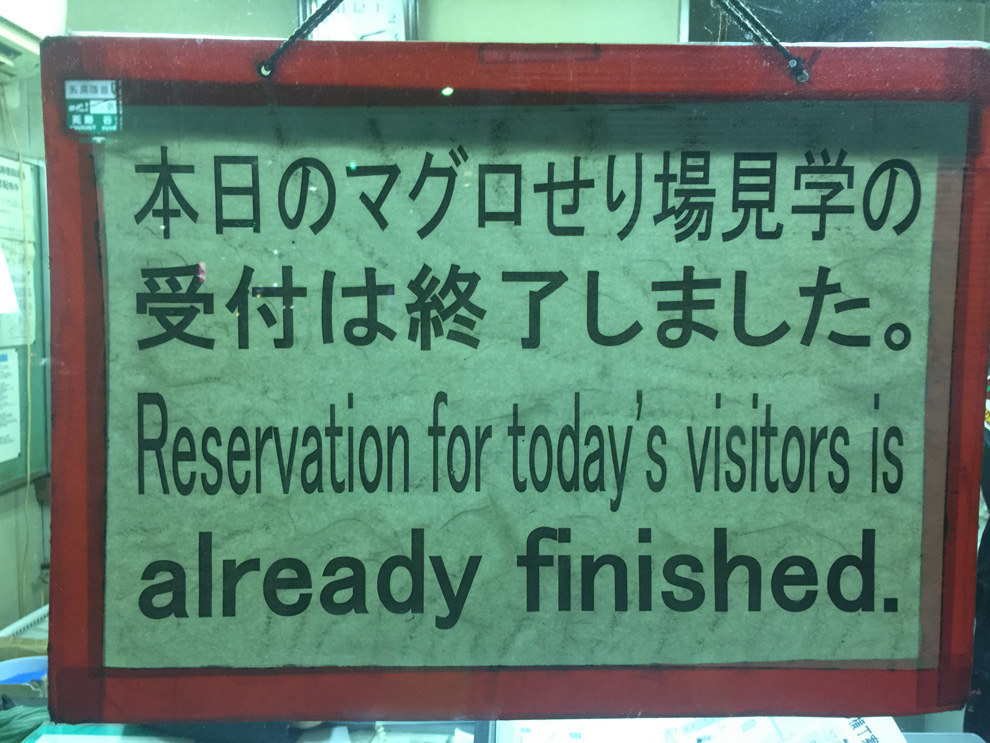 After what seems like eons the door opens and you're on your way!!!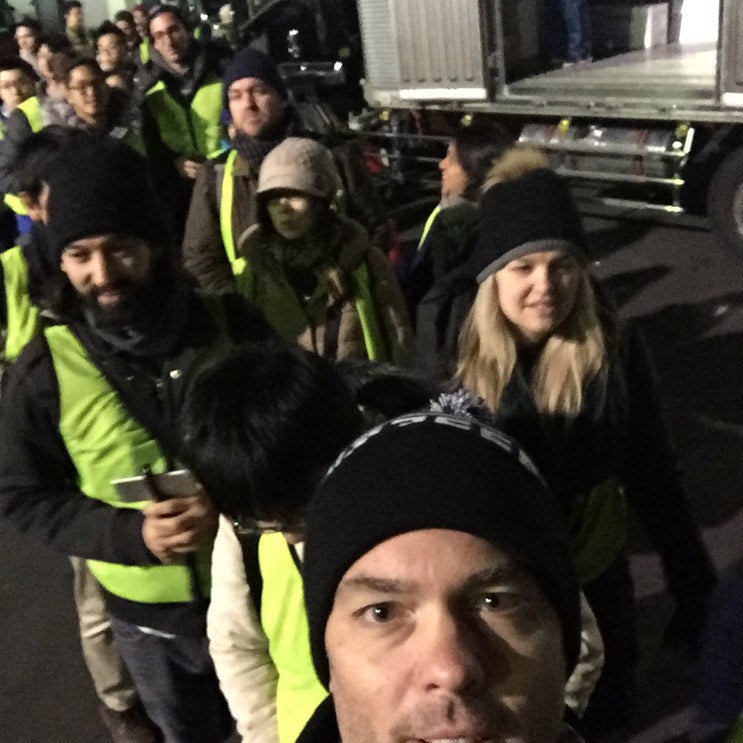 Whatever your thoughts on the ethics of the tuna trade, seeing so many gigantic fish on the slab is an undeniably impressive sight.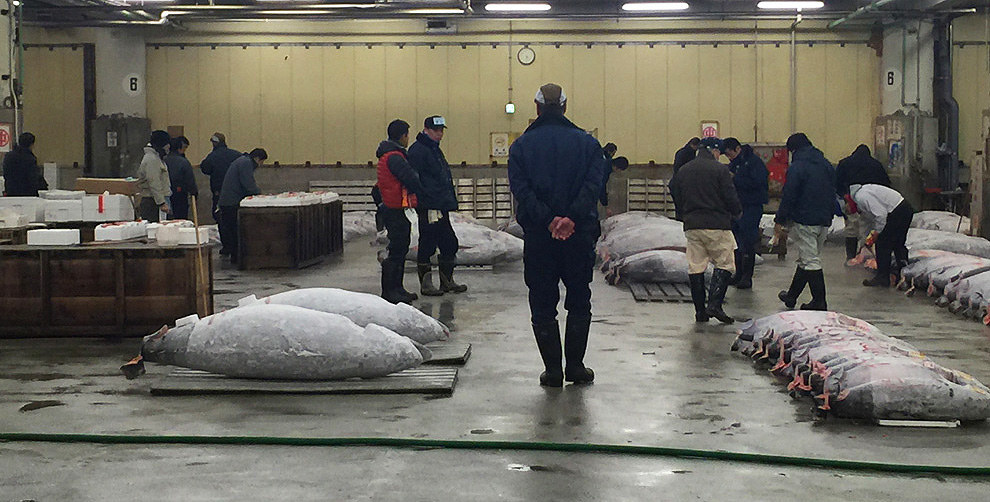 Look. At. All. Those. Fucking. Fish.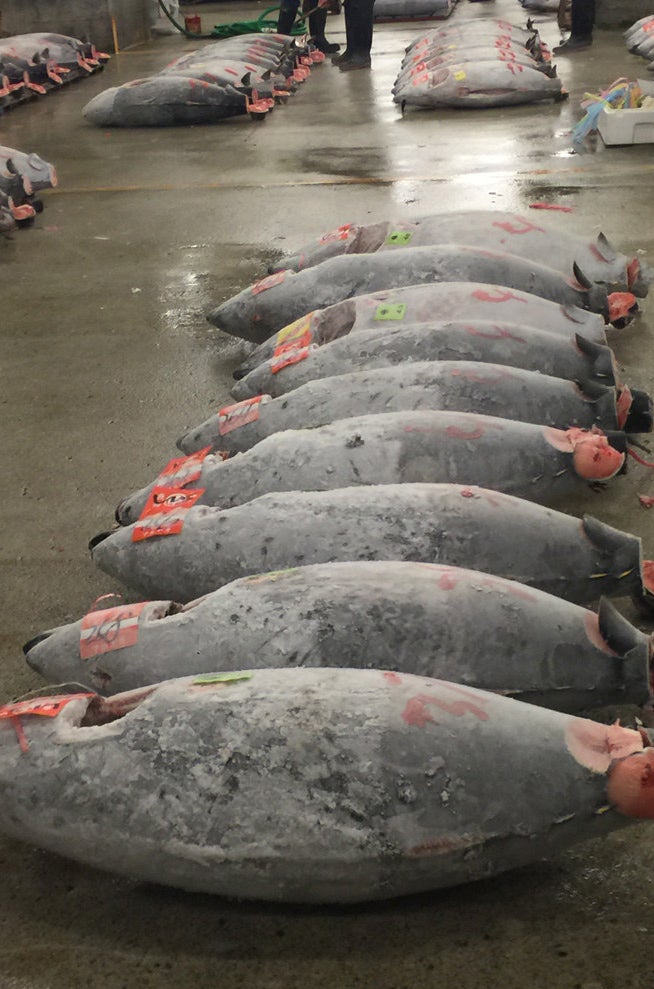 Before the auction starts, buyers carefully inspect their potential wares.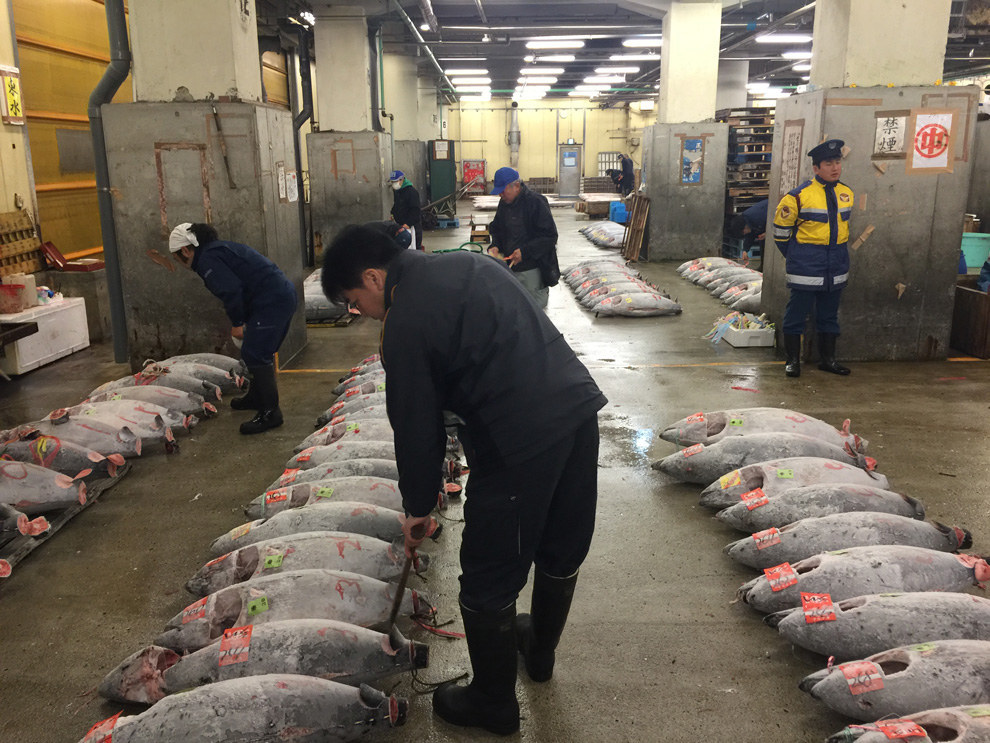 Your correspondent knows nothing about inspecting tuna sadly, but it appears a lot can be gauged with a quick look at the quality of the flesh: every buyer has a fish hook and flashlight.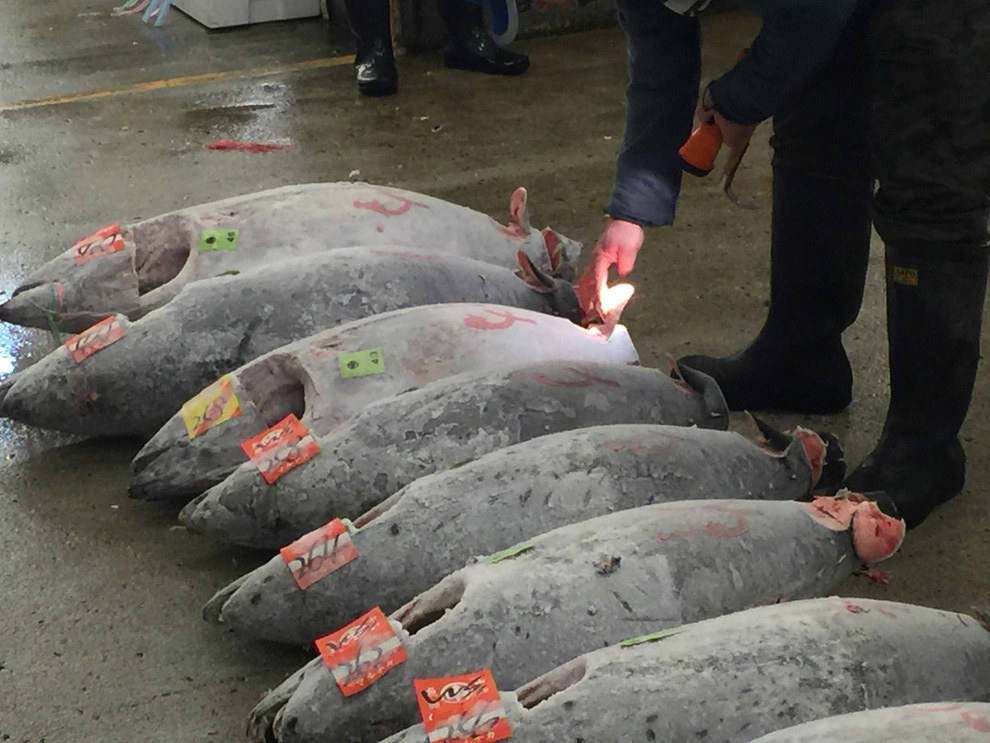 良い肉.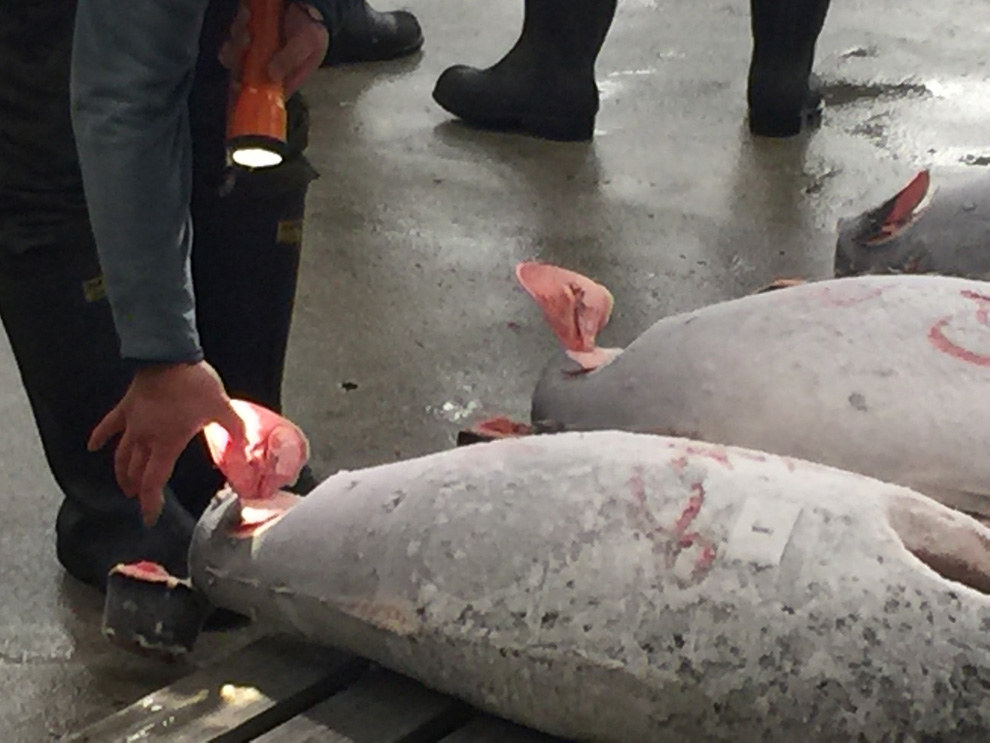 Oh, and wellies. Everyone wears wellies.
While all this is going on, visitors are cordoned off in the centre of the hall. Signs and security guards keep you in line.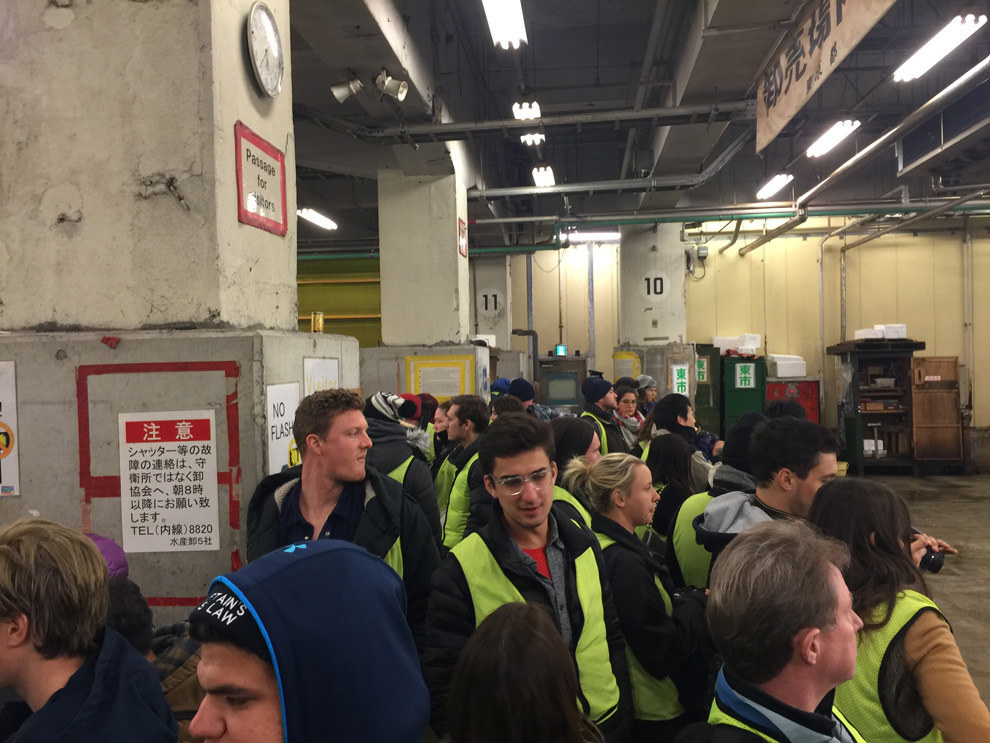 You do not want to fuck with this guy. Also, look how fucking MASSIVE tuna get.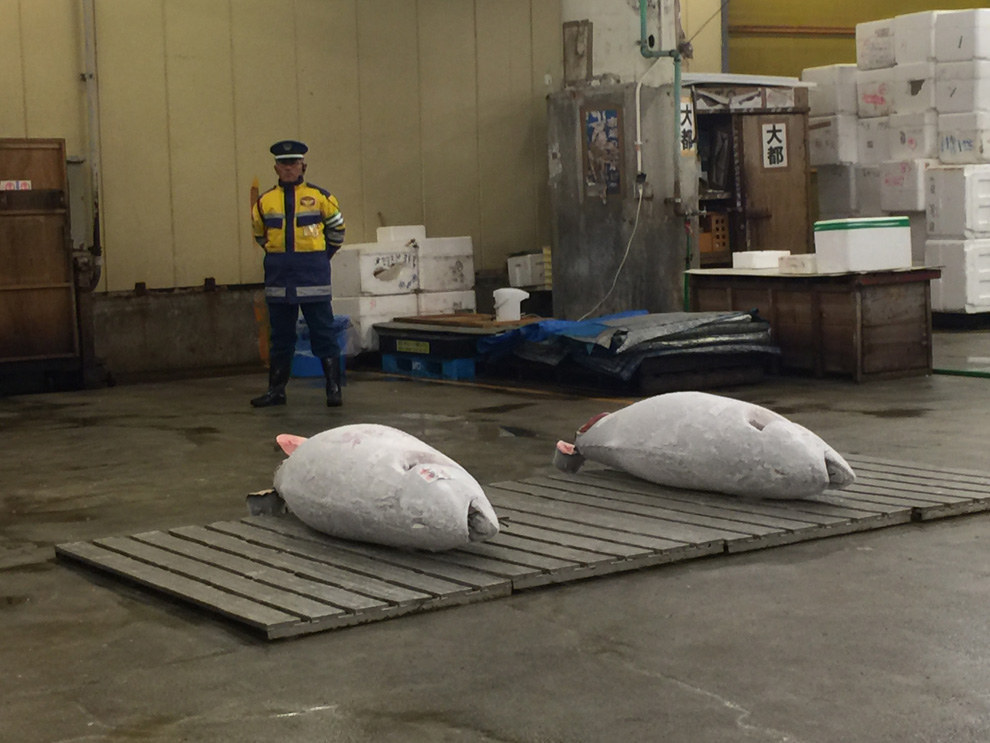 Basically, fuck with the rules and you are out. Forcibly.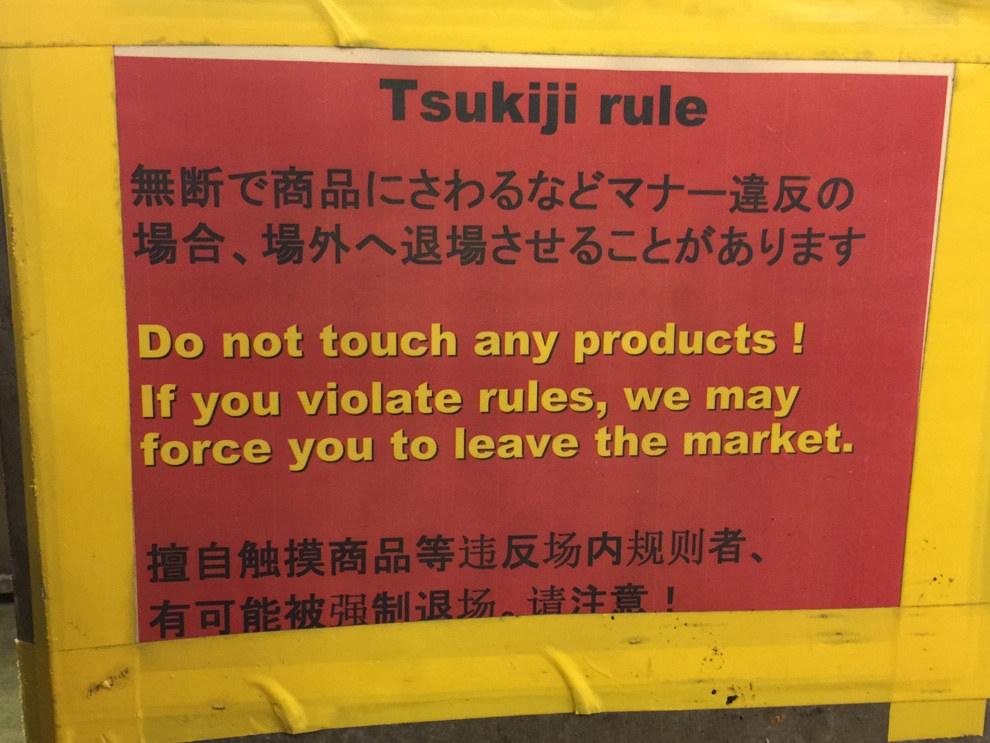 Inspections over, the big moment arrives. Everyone watches the bell...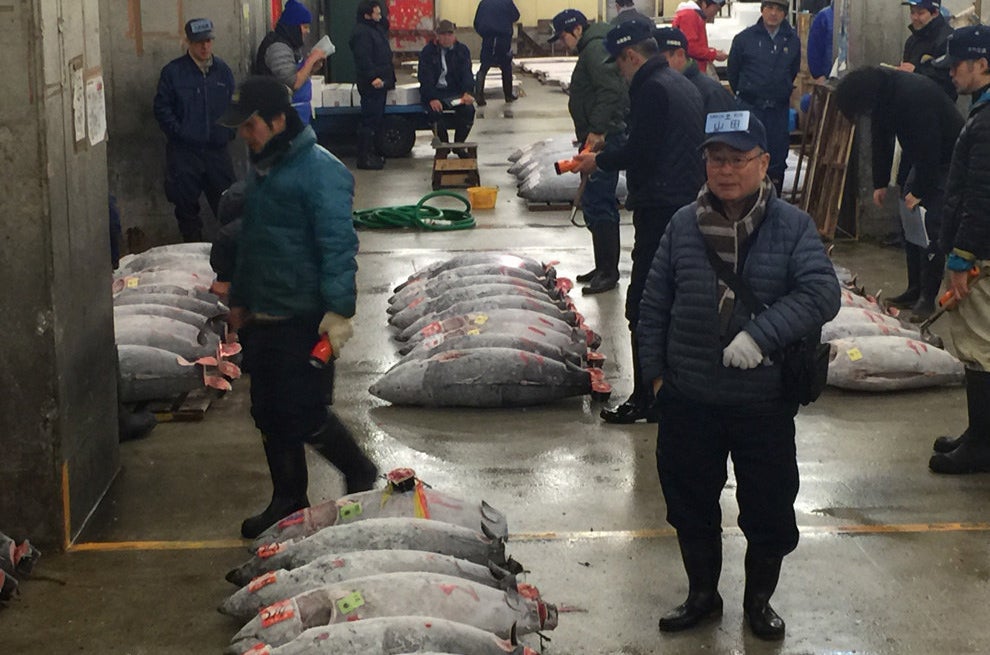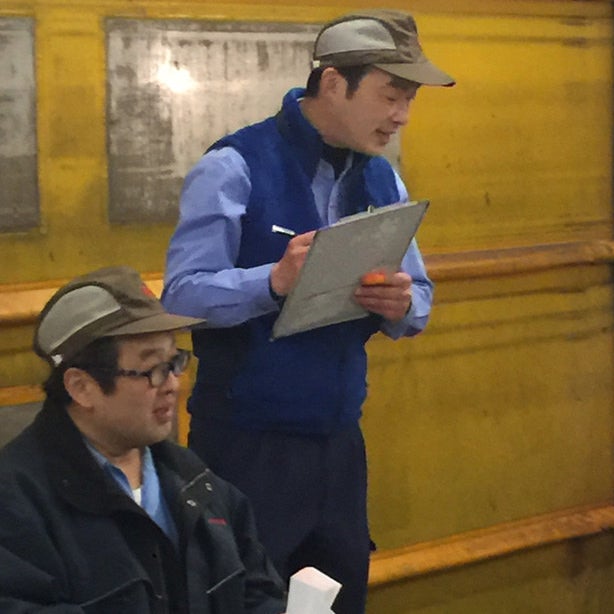 And just like that, just as the good stuff gets going, you're whisked out into the crazy goods loading yards and it's all over. 😢 😢 😢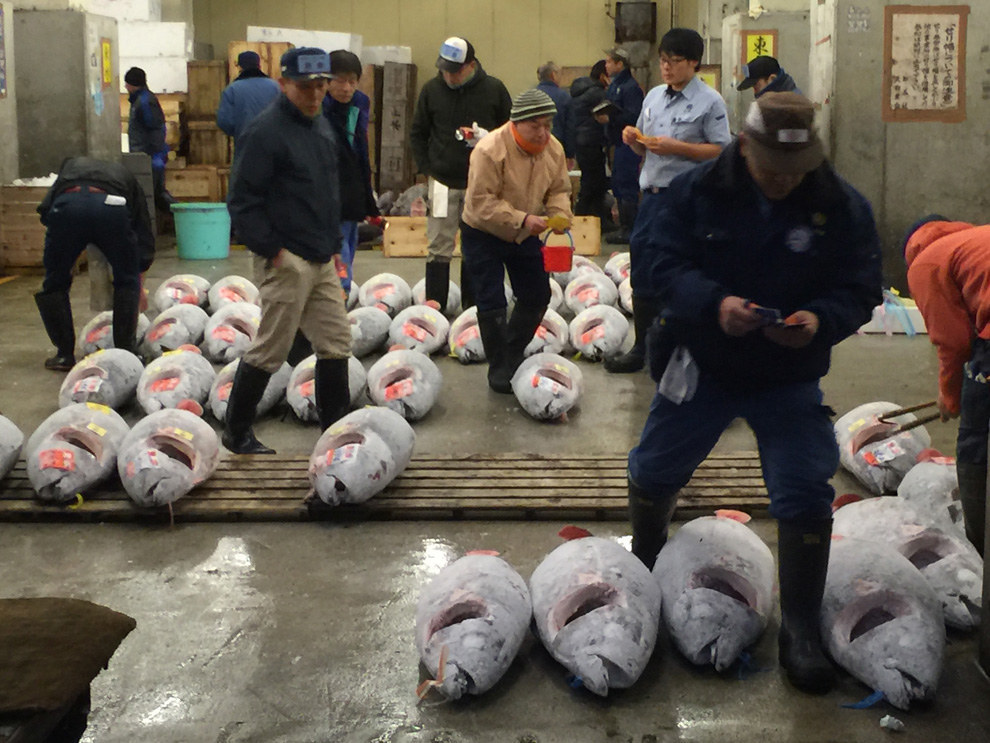 So let's recap. Wake at 02:00 and spent two-and-a-half hours in a frigid waiting room for 20 minutes of tuna auction. Worth it? FUCK YEAH.