This Man Used A Surfboard To Rescue Horses From A Flood
Paddles out to free horses trapped behind barbed wire.
A concerned horse owner used a surfboard to rescue his horses from fast-rising floodwaters near Dungog, New South Wales, this morning.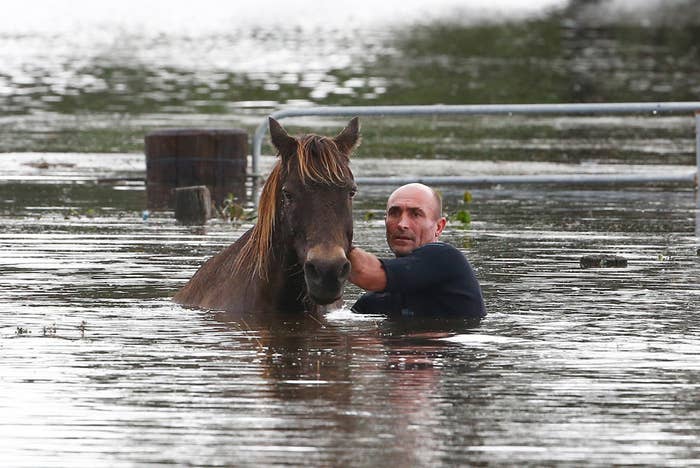 Steve Spowart donned a wetsuit to paddle out into floodwaters.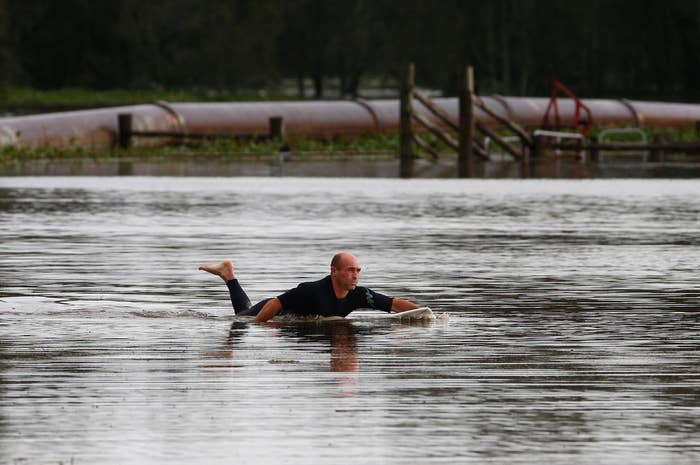 Three people have died and more than 200,000 are without power after cyclonic storms lashed New South Wales, Australia.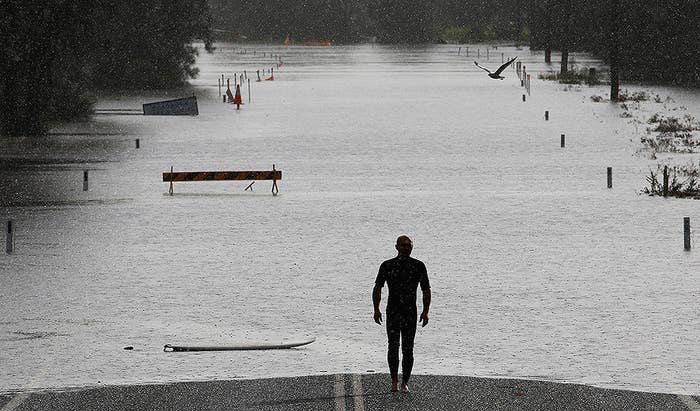 Some of the Arabian horses were trapped behind barbed wire.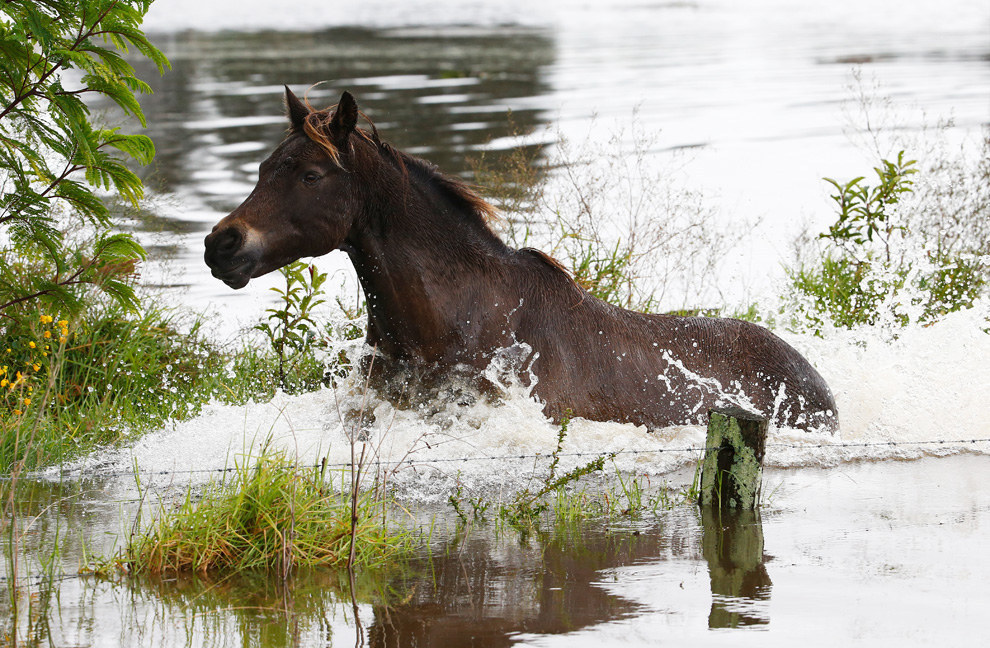 And they were pretty freaked out.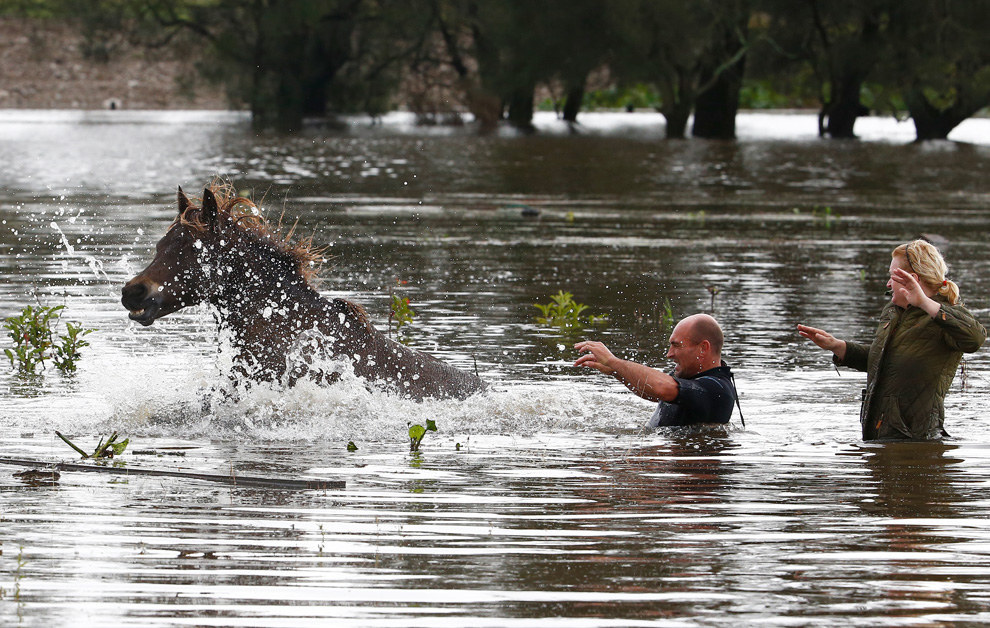 Concerned about the horses drowning, residents worked hard to free them.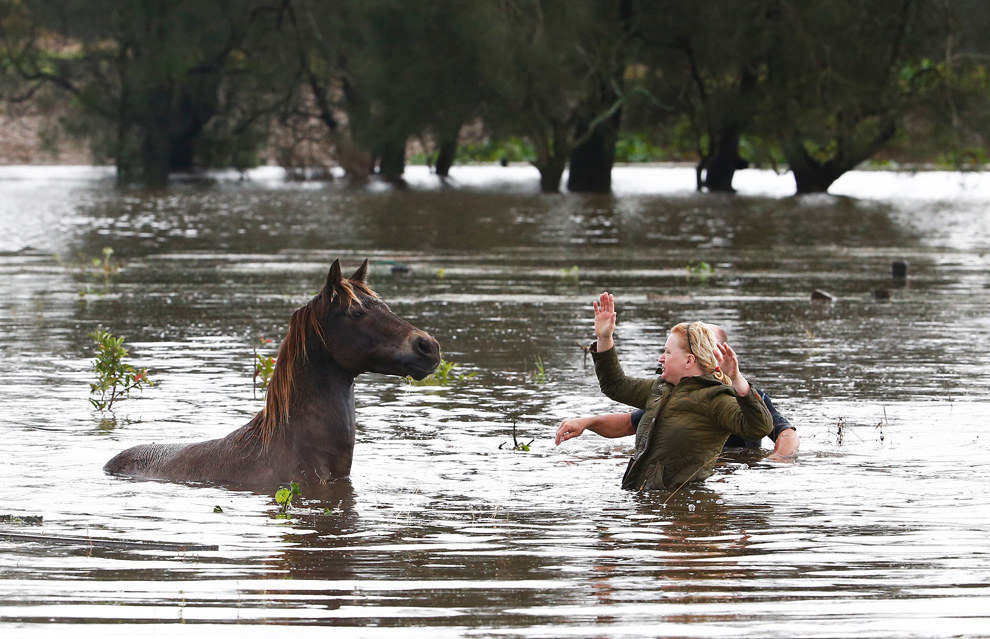 According to photographer Daniel Munoz, who shot these dramatic images, Spowart eventually led the horses to safety after cutting a gap through fencing.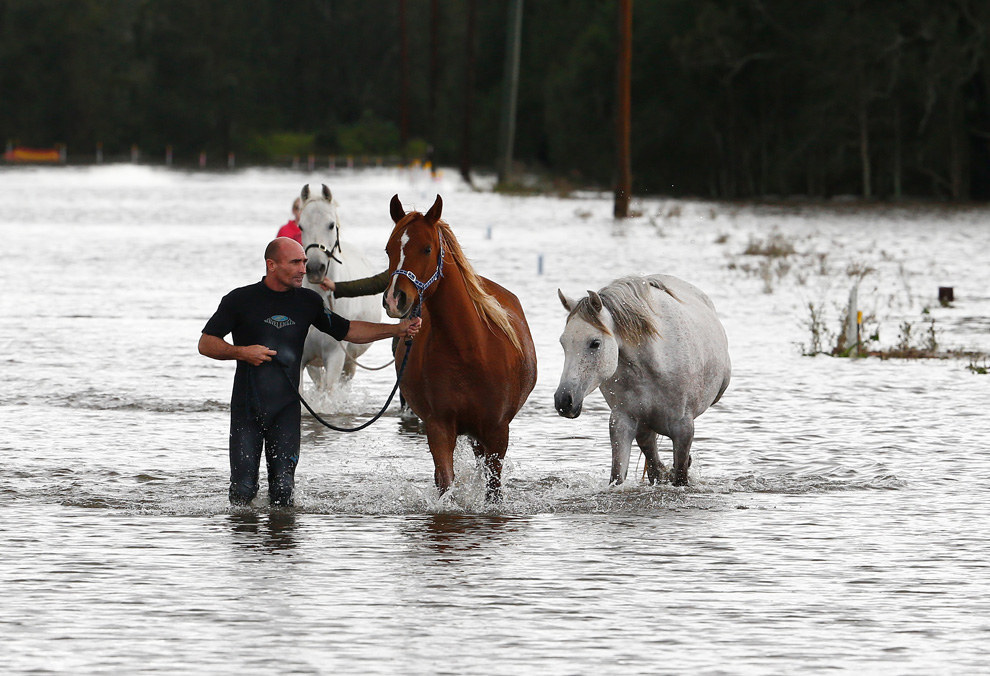 "He told me that horses instinctively follow each other," Munoz told BuzzFeed News, "and if he could get hold of one then the others would follow."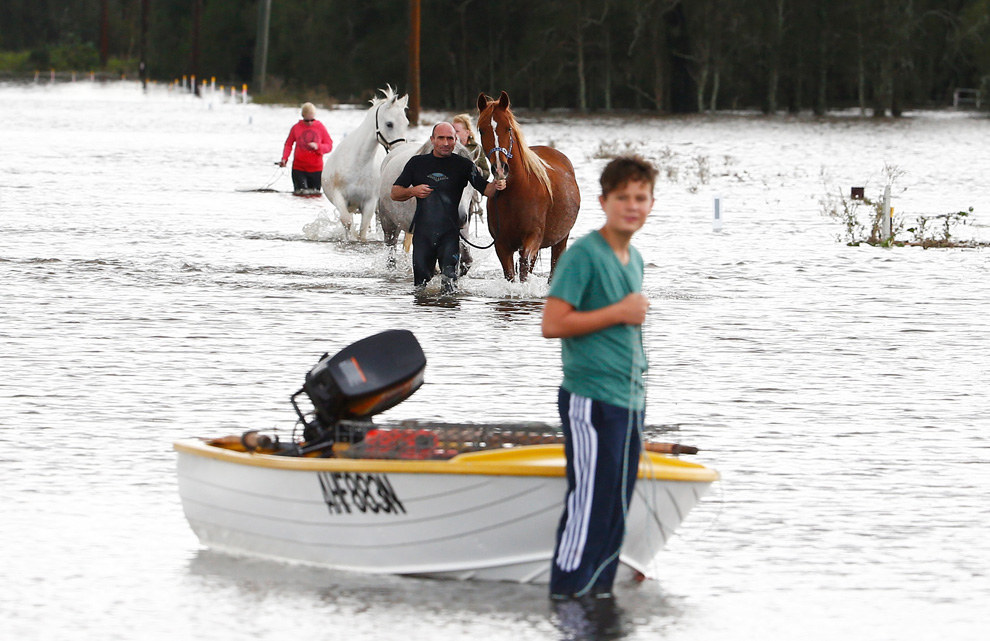 Steve Spowart: surfer, Horse Rescuer and deadset legend.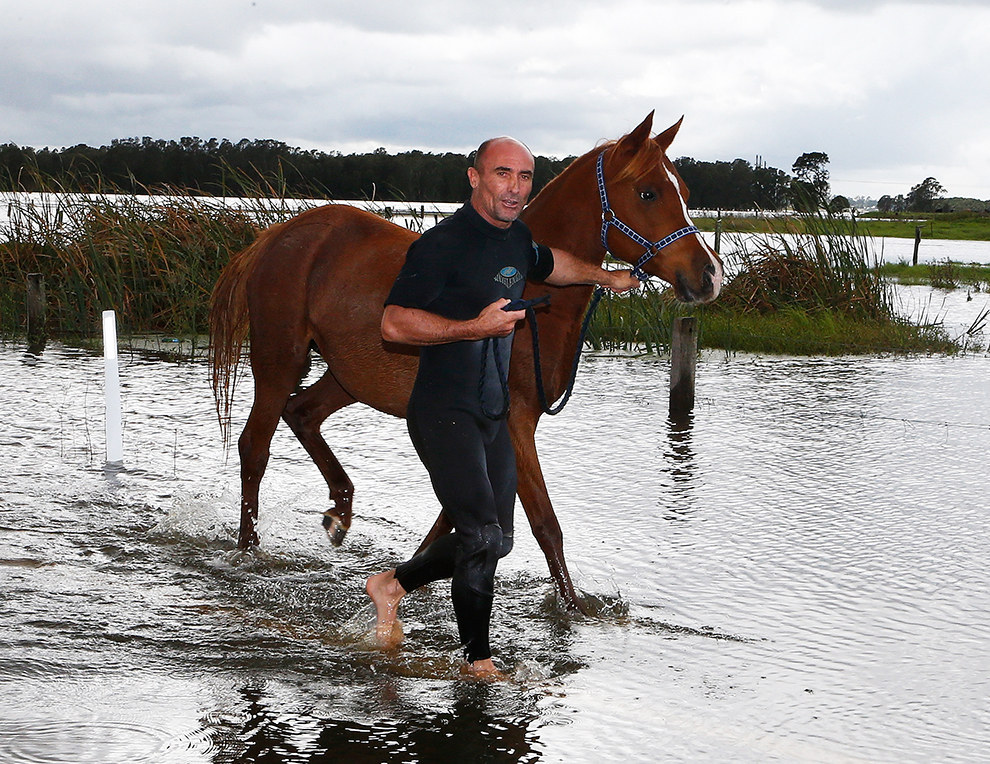 Like BuzzFeed Australia on Facebook