A South Sydney rugby league supporter exposed himself on live television on Monday evening.
The big reveal came after an exuberant day of celebrations in Redfern following South Sydney's first Grand Final win since 1971.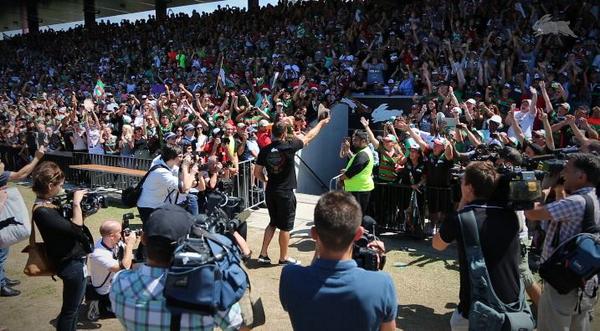 Channel Nine reporter Tom Steinfort was quick to apologise for the nudity.
South Sydney owner Russell Crowe has so far not commented – like most of the club's supporters, he had a bit of a hangover today.