Definitive Proof That Kim Sears Is A Bit Of A Legend
Tennis star Andy Murray's fiancée smashes it. Well played, Kim.
Kim Sears has responded perfectly after copping flak for a foul-mouthed outburst in the Australian Open semi-final.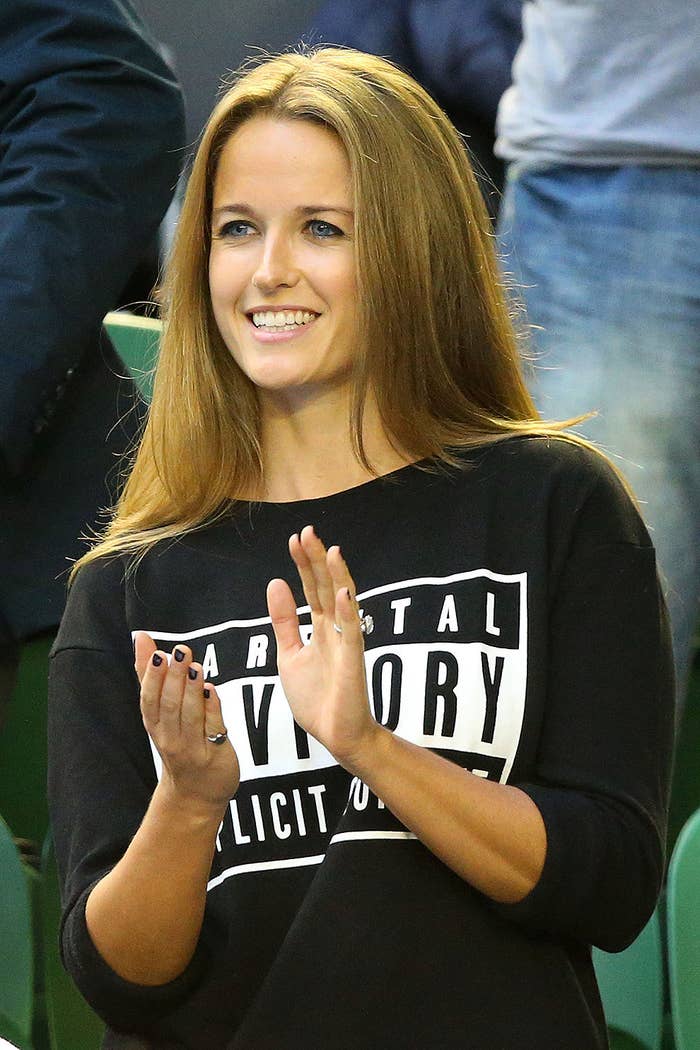 After causing a storm by apparently mouthing "fucking have it you Czech flash fuck" during her fiancée Andy Murray's previous match, Seers wore a Parental Advisory T-shirt to Sunday's final.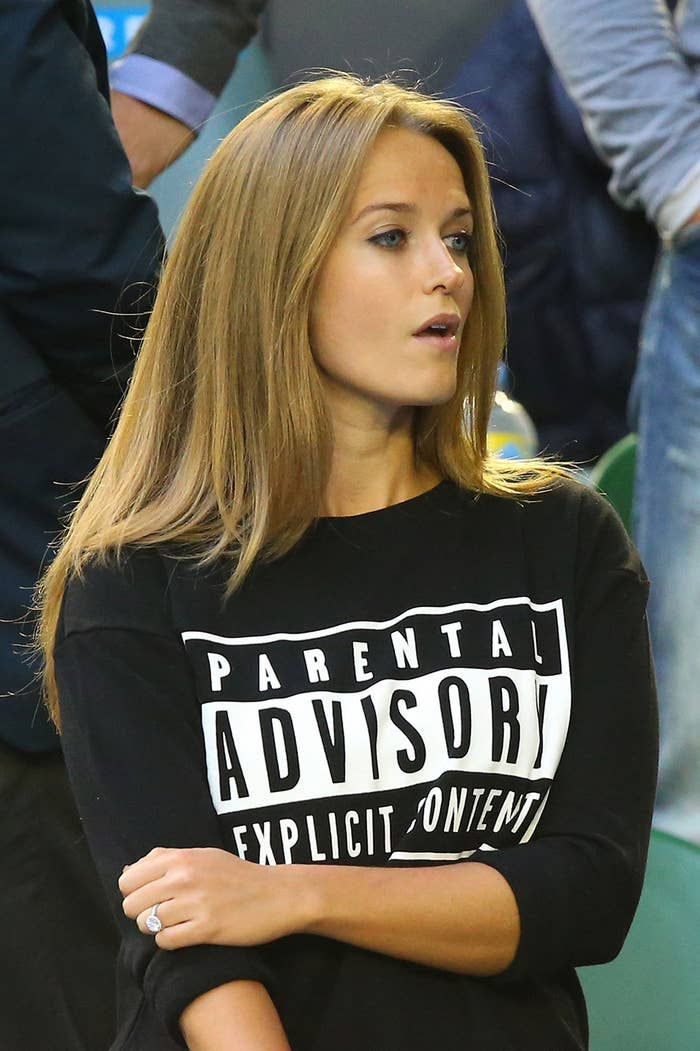 Sears was caught on camera seemingly cursing like a sailor during Murray's match with Czech player Tomas Berdych.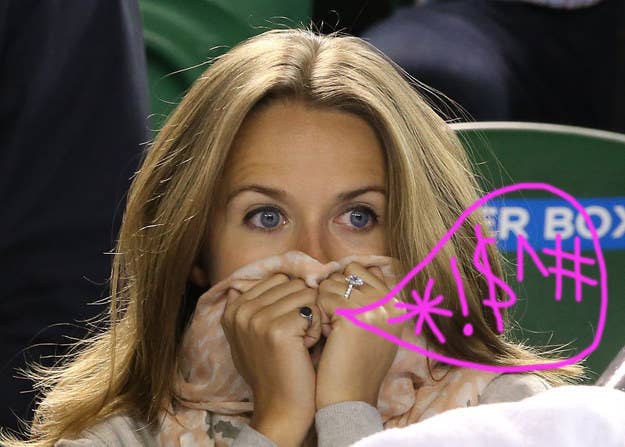 Fans on Twitter were quick to applaud the gesture.