Melbourne's Federation Square has been covered by an estimated 250,000 poppies hand-woven by people around the world to mark the centenary of Anzac Day.
The massive memorial to Australia's war dead was organised by Melbourne knitter Lynn Berry in honour of her father, a World War II serviceman. She aimed for 5000 poppies when she launched the project two years ago.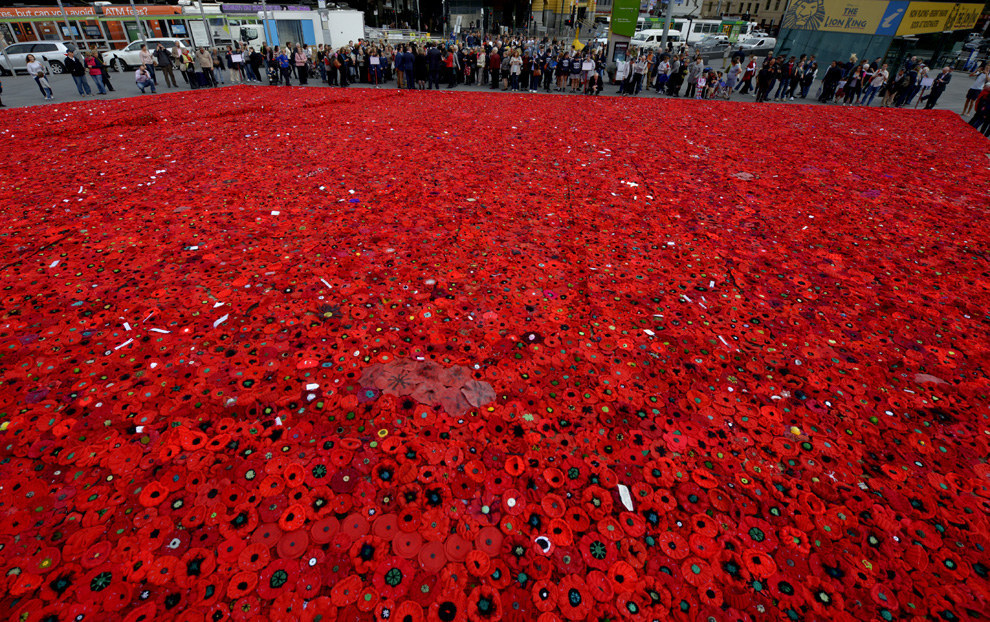 "At the time the project started the target of 5,000 seemed like a big feat to conquer." – 5000 Poppies blog.
"This has been a very personal journey for many people," Ms Berry told ABC News, explaining that each poppy is accompanied by a personal dedication for servicemen and women by the creator.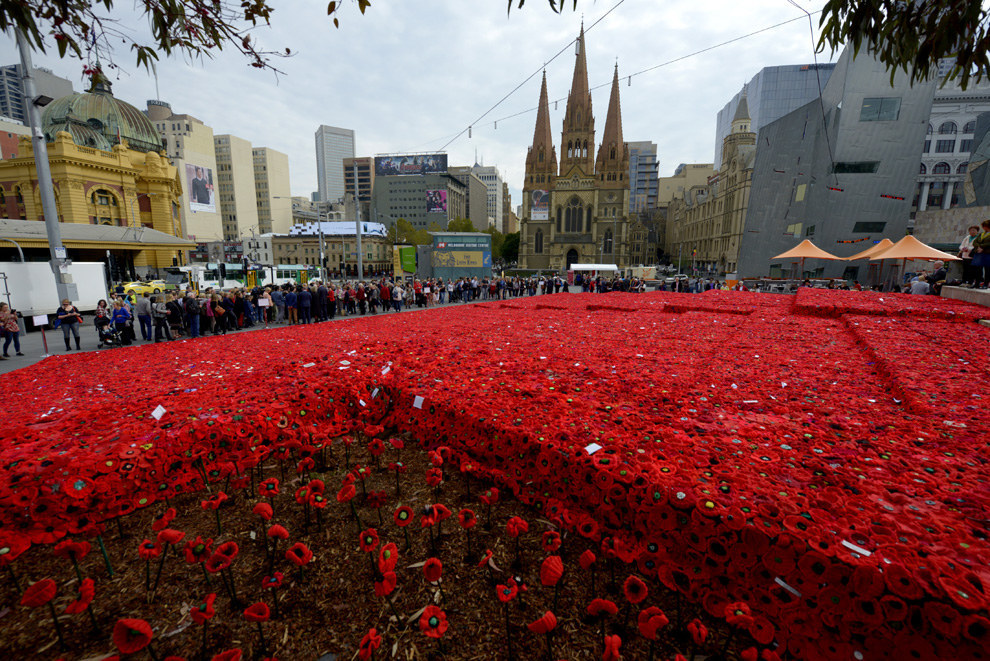 The 5000 Poppies website featured patterns for knitters, but every poppy is different.
"We estimate there are about 50,000 people involved," Ms Berry told the ABC. "Children, people in retirement villages, CWAs, RSLs: there are no barriers."