The Man Who Threatened To Kill Johnny Depp's Dogs Is Australia's New Deputy PM
Sorry Captain Jack, it's true! #FeelTheBarn.
New Australian Nationals party leader Barnaby Joyce and deputy Fiona Nash were last night congratulated by PM Malcolm Turnbull.
Mr Joyce shot to international fame last year when he promised to kill Jonny Depp's dogs Pistol and Boo after the actor's wife Amber Heard breached quarantine laws by bringing the dogs into Australia without an import permit.
People were pretty excited/amazed by Joyce's elevation and soon started tweeting reactions using the #FeelTheBarn hashtag, a reference to the minister for agriculture's fondness for photo opportunities involving animals.
Some people just couldn't believe the former accountant will be the Deputy PM.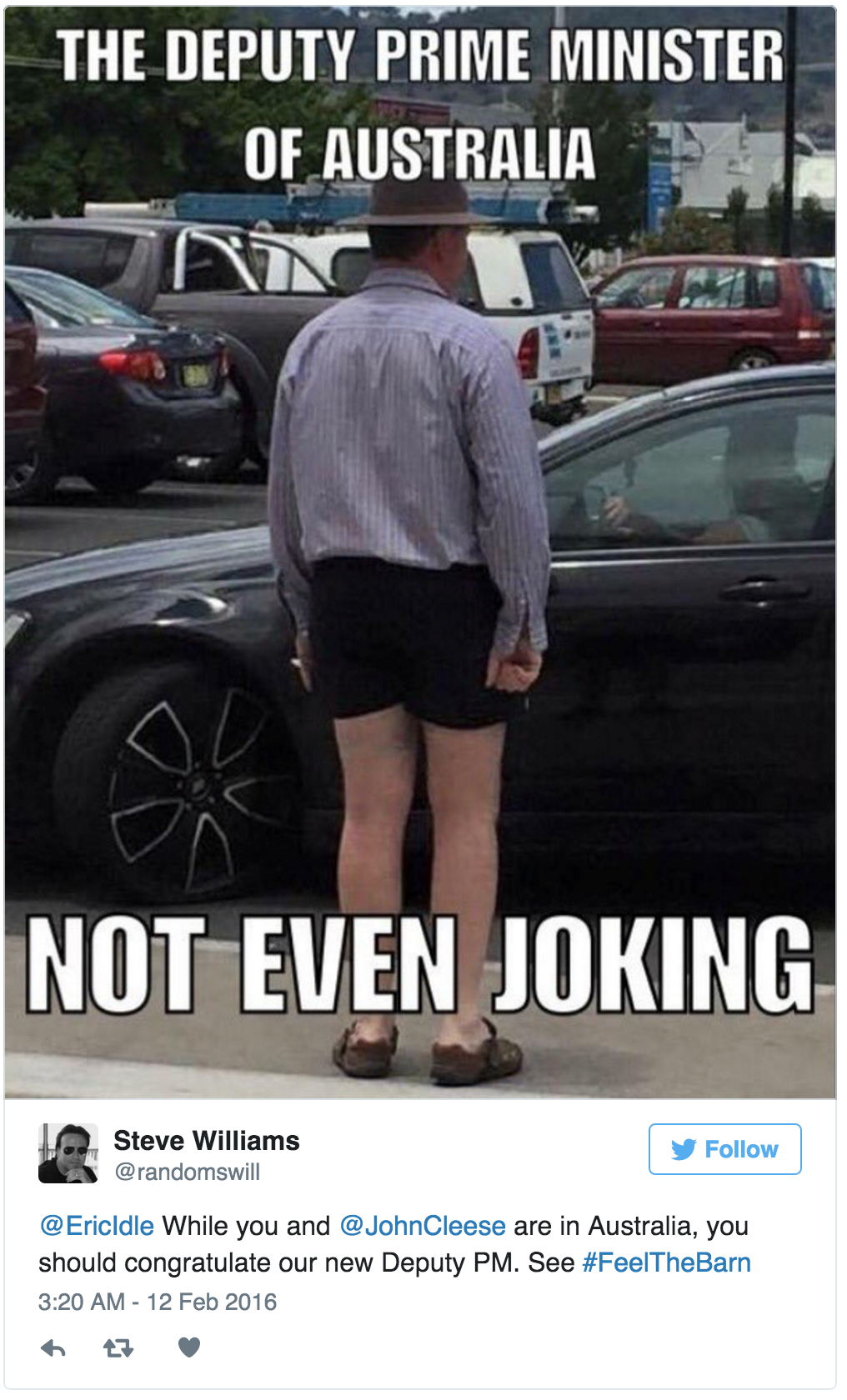 Press gallery reporters shared Joyce's history of outstanding photo ops.
All hail our new animal loving overlord!