55 Reasons Why Parliament Is The Greatest Show On Earth
Canberra is actually REALLY exciting.
Yesterday I, reporter of crazy animals and batshit insanity, visited Australia's Parliament House for the first time. Here's what I learned.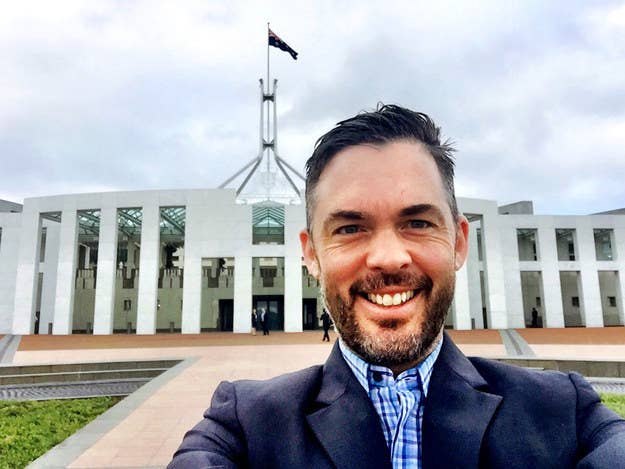 1.
First things first. Parliament House is situated in the middle of the world's biggest roundabout.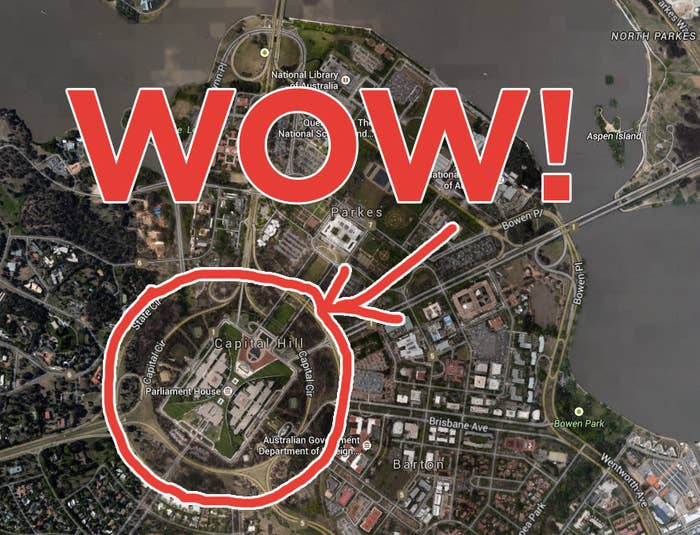 2.
It's also got a bloody big flag on top. So it's impossible to miss.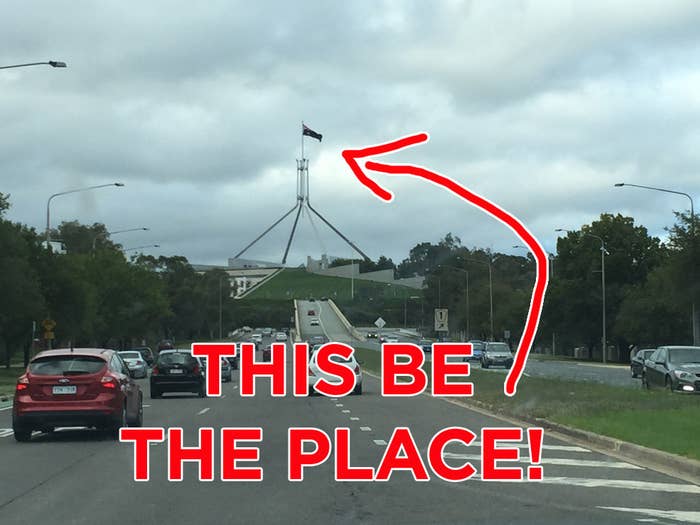 3.
Basically it looks like something out of Game of Thrones.
4.
Anyway, you can actually drive right up to and then UNDERNEATH Australia's Parliament.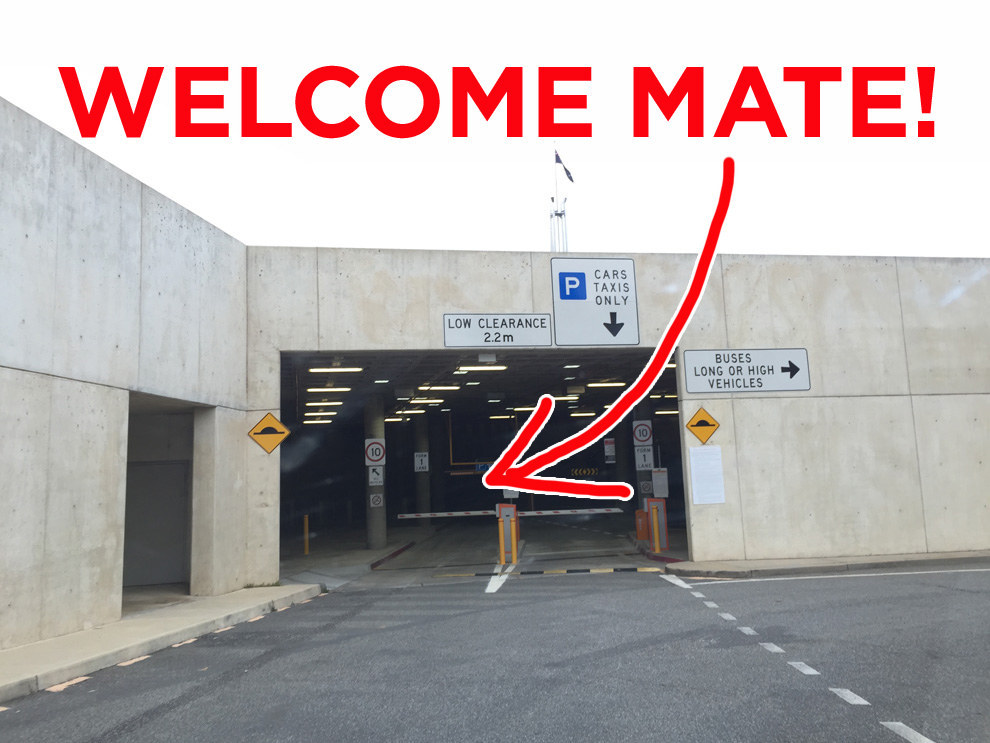 5.
You can even park FOR FREE for two hours.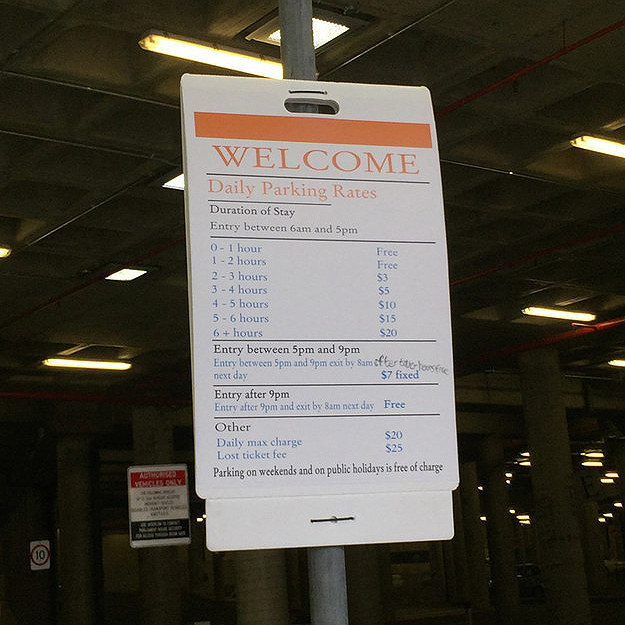 6.
Australia's National Terrorism Public Alert System terror alert is currently at HIGH, yet you can drive a car and park it right underneath Parliament, without passing through any security checks. Just saying.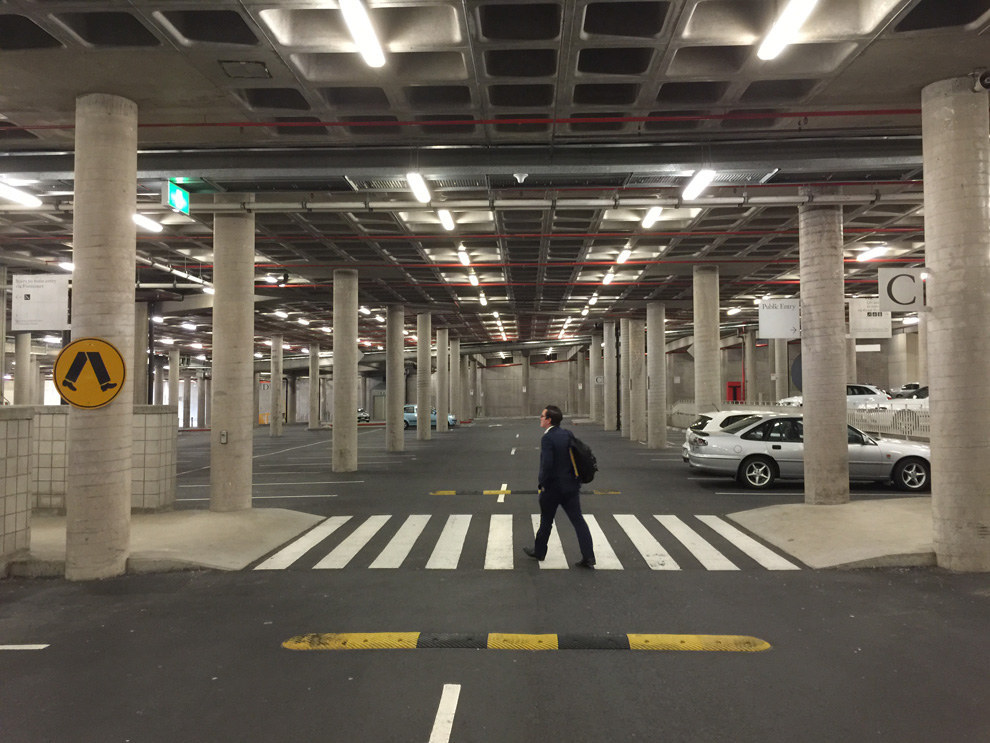 7.
You walk up some steps (or take a lift) and there you are: standing outside the magnificent Parliament House.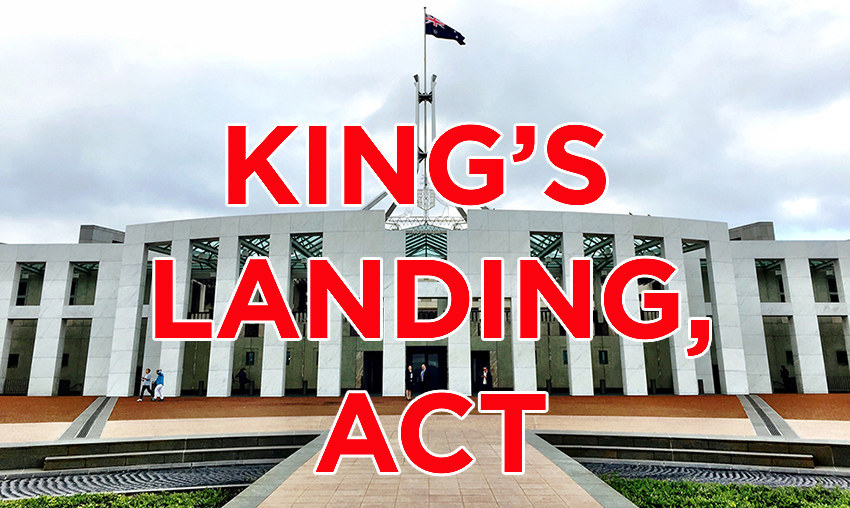 8.
There is A LOT OF MARBLE.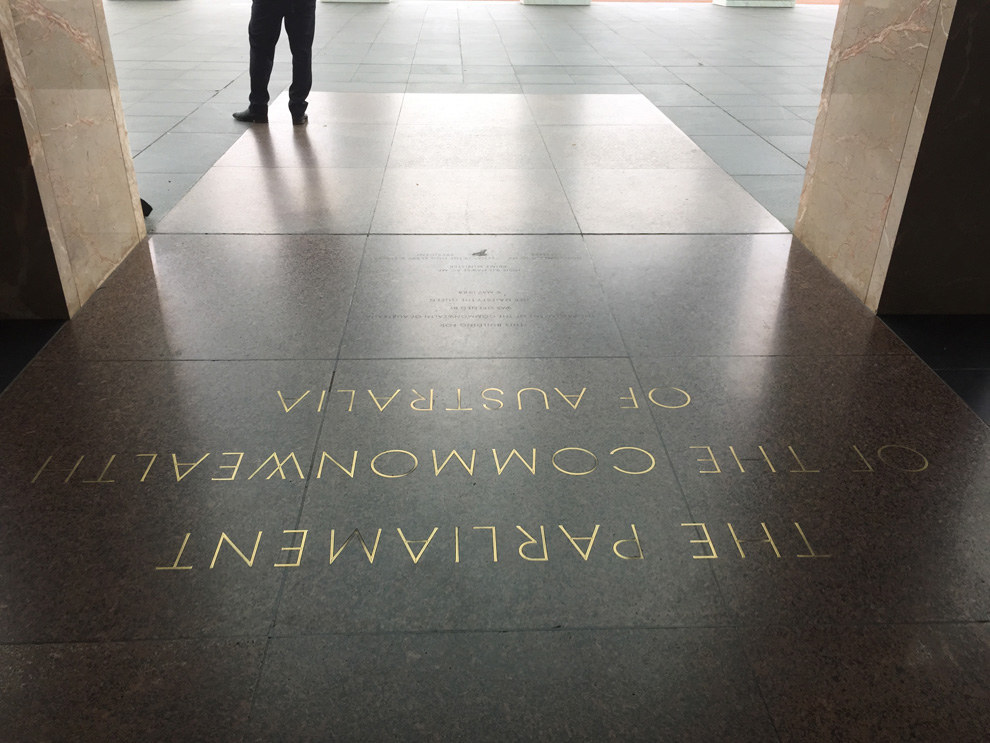 9.
Go through the main doors and you pass through a security checkpoint you are not allowed to photograph (obviously).
10.
And then you're in an amazing entry hall with floor to ceiling marble columns. And absolutely no one about.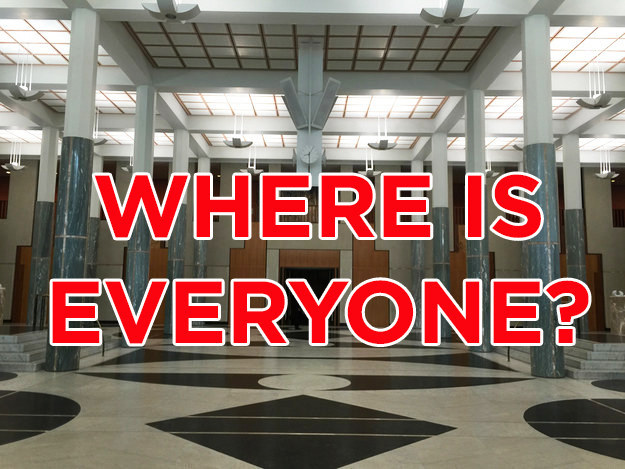 11.
If you're lucky, someone will point out the bit of marble on the floor that looks like a prawn. It really is quite something.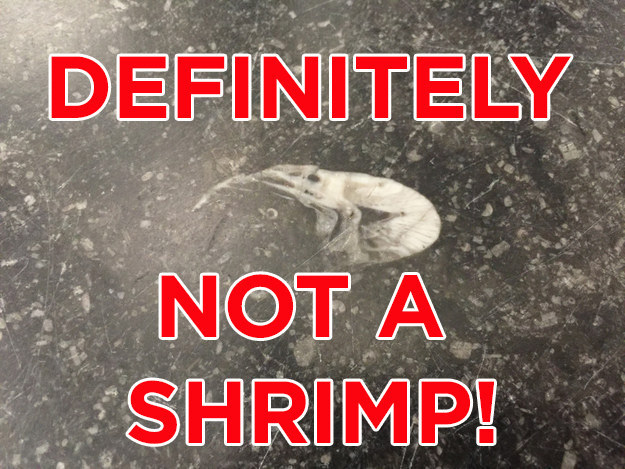 12.
Though actually, the empty marbled hall is pretty damn impressive as is.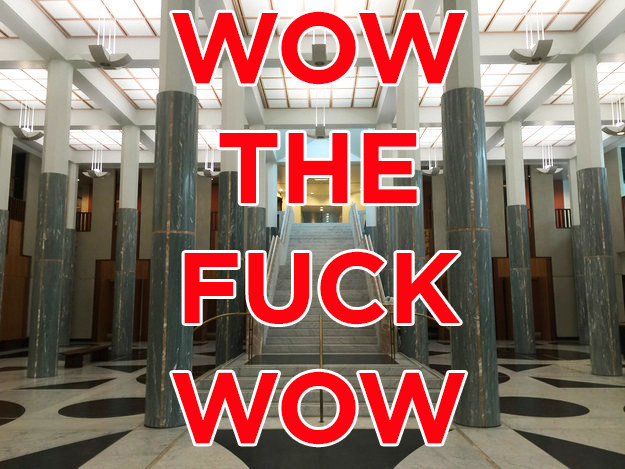 13.
Although this building only opened in 1988, there are some wonderful old school touches...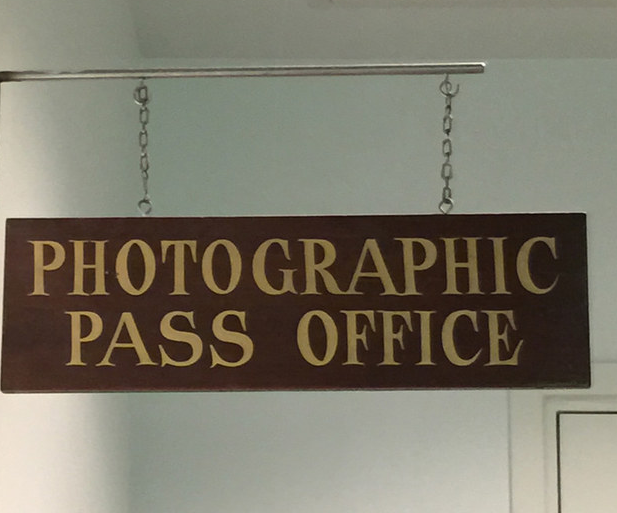 14.
After a bit of paperwork you're issued with a pass and get to Cross the Rubicon.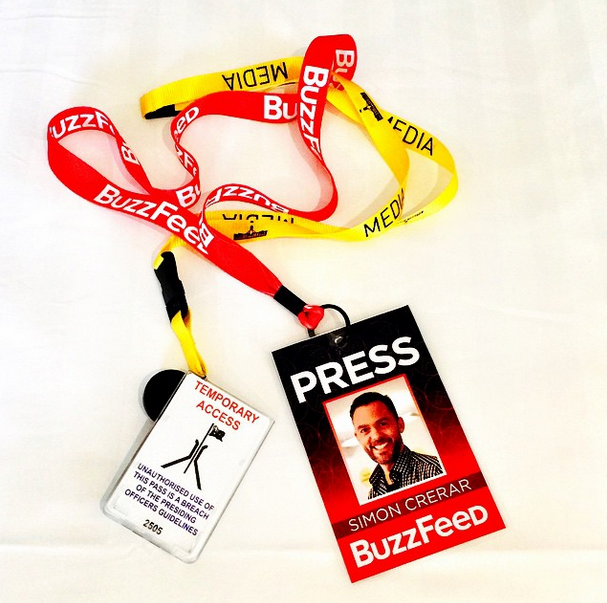 15.
Where you'll find a bunch of politicians and fixers doing exactly the same thing everyone else in Australia does first thing in the morning, queuing for coffee.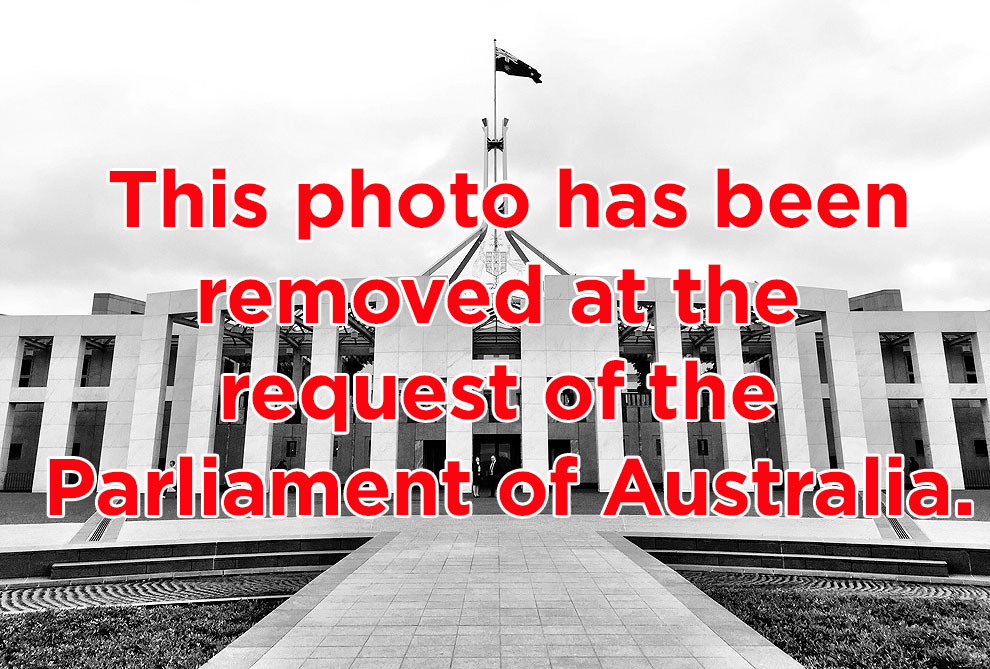 16.
Aussie's also sells an abundance of chocs and lollies.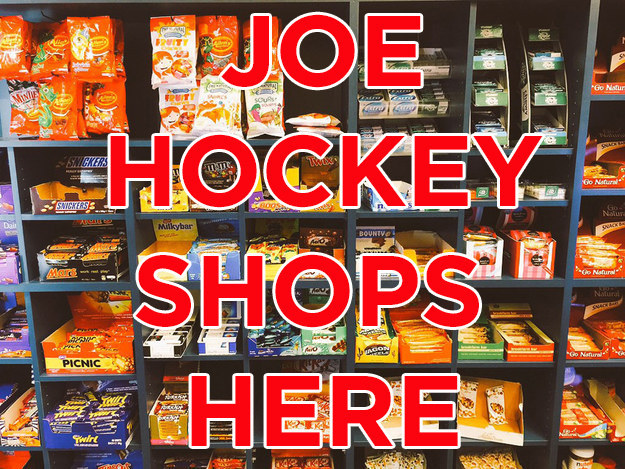 17.
It's basically a 7/11 without the 7 or 11.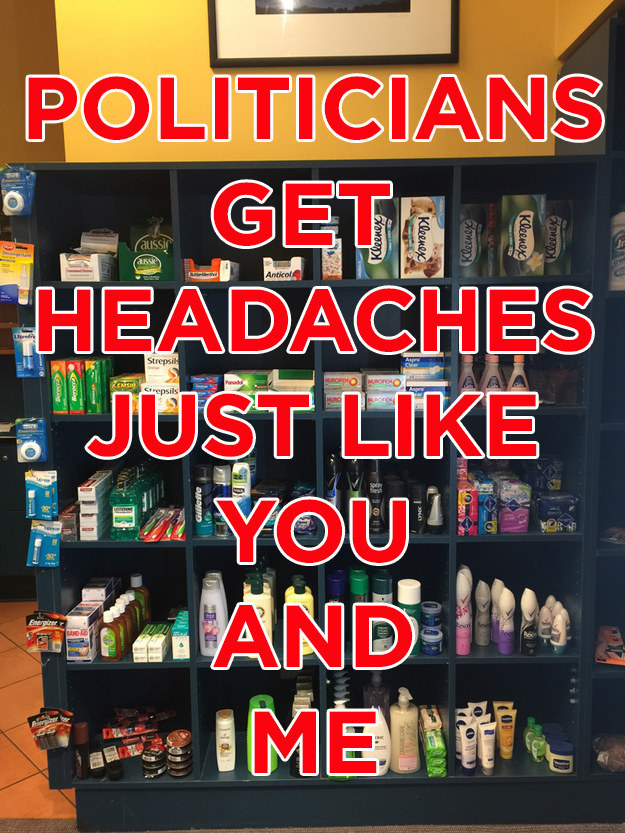 18.
Razzamatazz tights are apparently a popular item.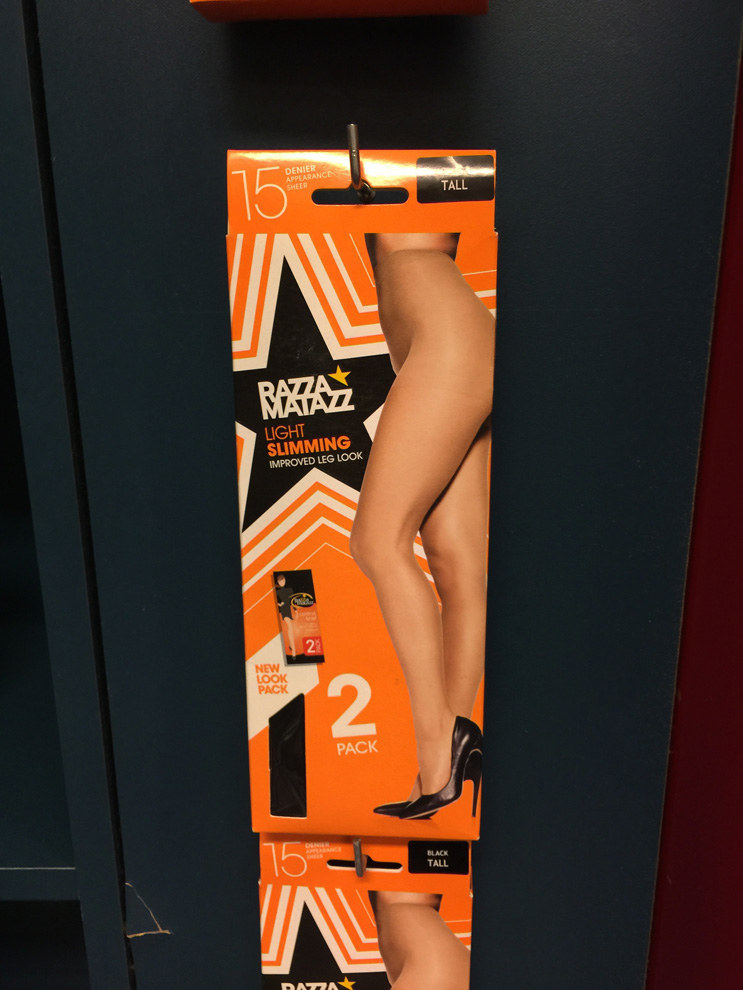 19.
Eventually everyone has had their coffee and work begins.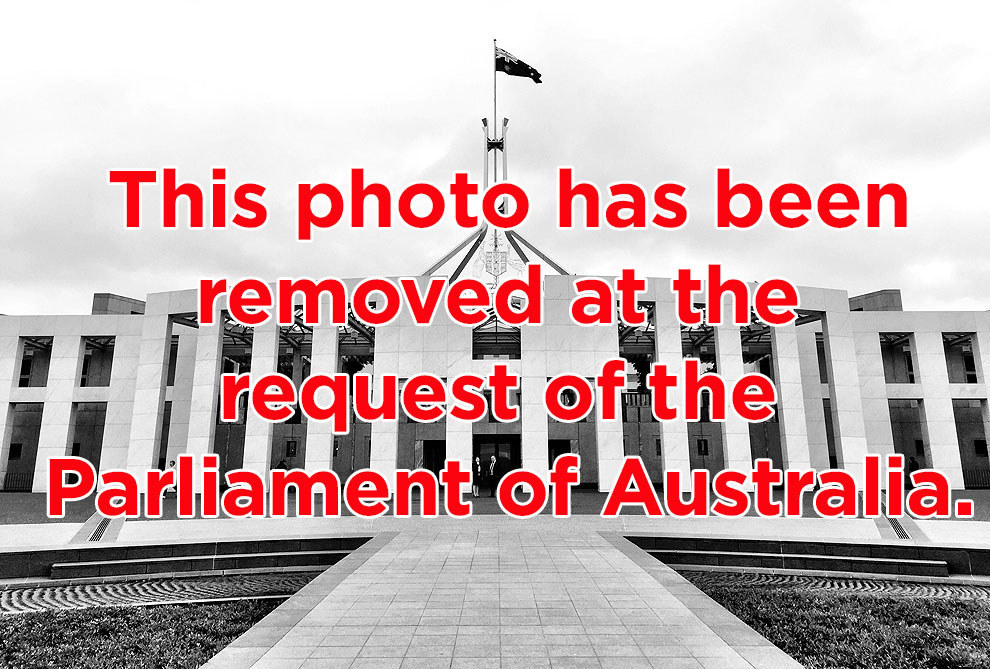 20.
The nation's crack reporters tweet live updates of a broadcast only available to those with televisions.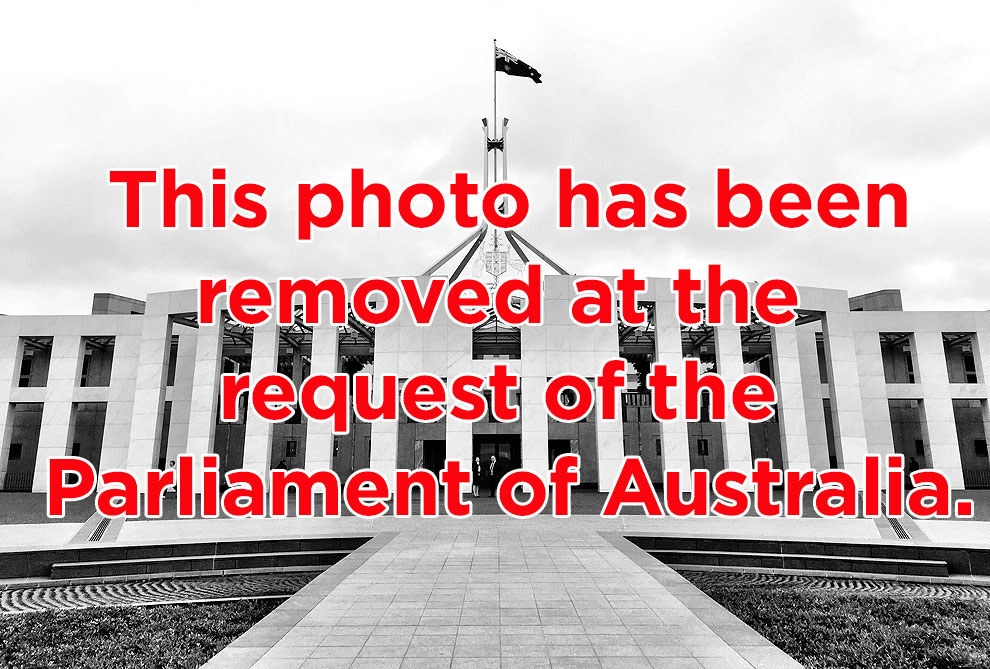 21.
But you can watch all that politics stuff at home right? What you can't do is walk Parliament House's hallowed halls. And there are A LOT to walk.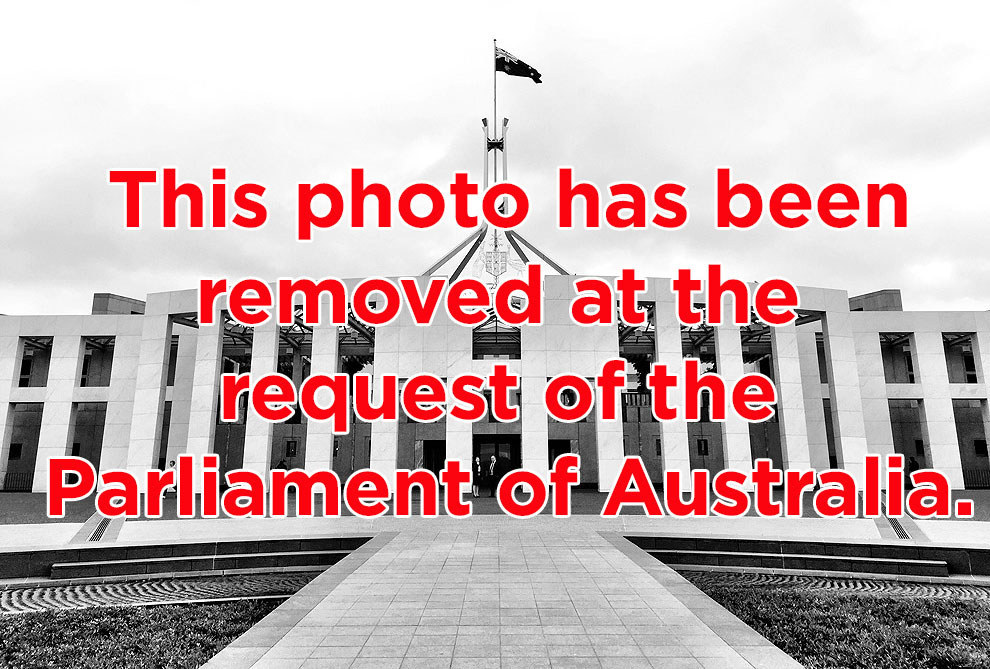 22.
Parliament House is basically a massive maze with 4700 ROOMS and a 21 KILOMETERS of corridors. There's a lot of floor to cover.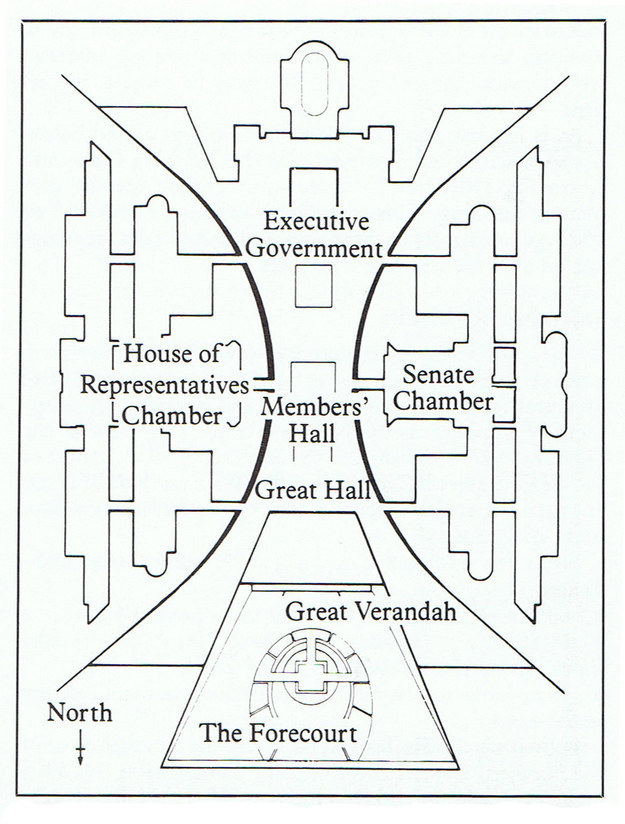 23.
While we're on the subject of floors, those in Parliament House are so perfectly polished you have to fight off the temptation to rip off your shoes and slide across them in your socks.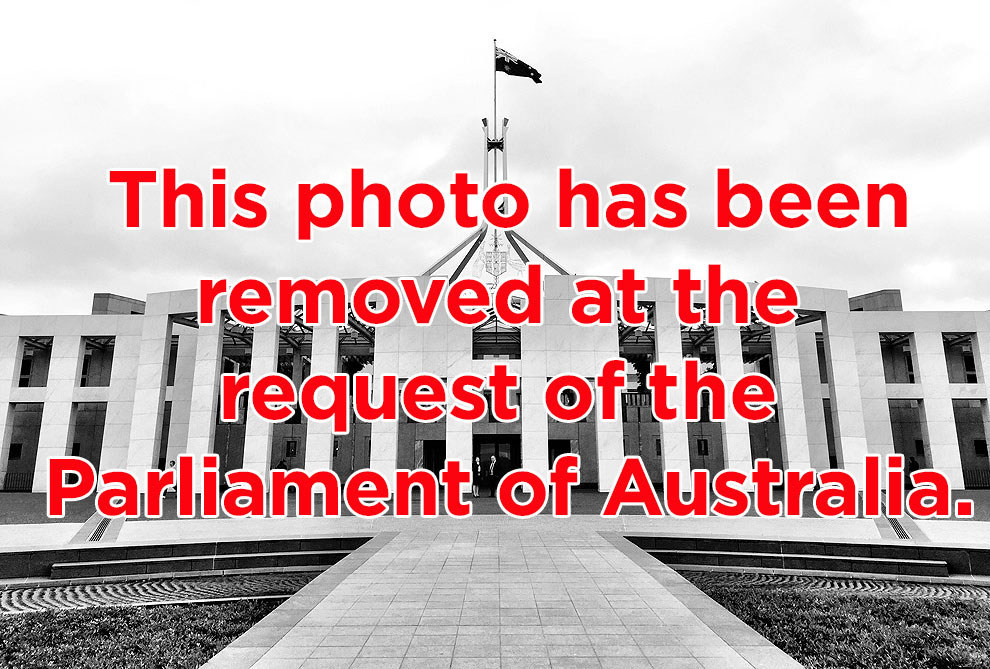 24.
Whoever vanishes this perfect parquet should get a MASSIVE raise.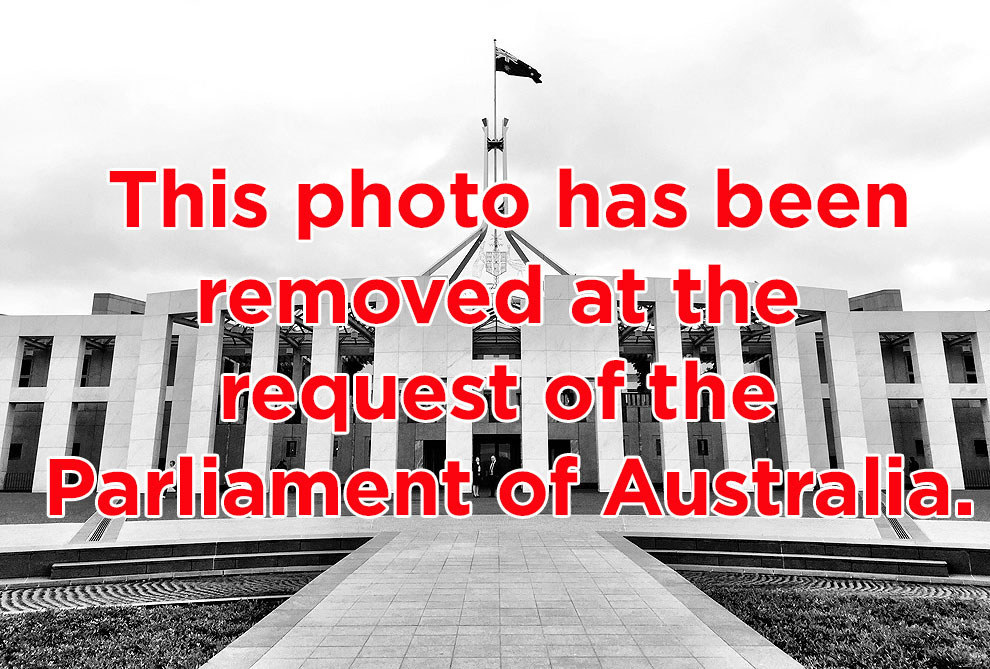 25.
There must be thousands of kilometers of corridor in Parliament House.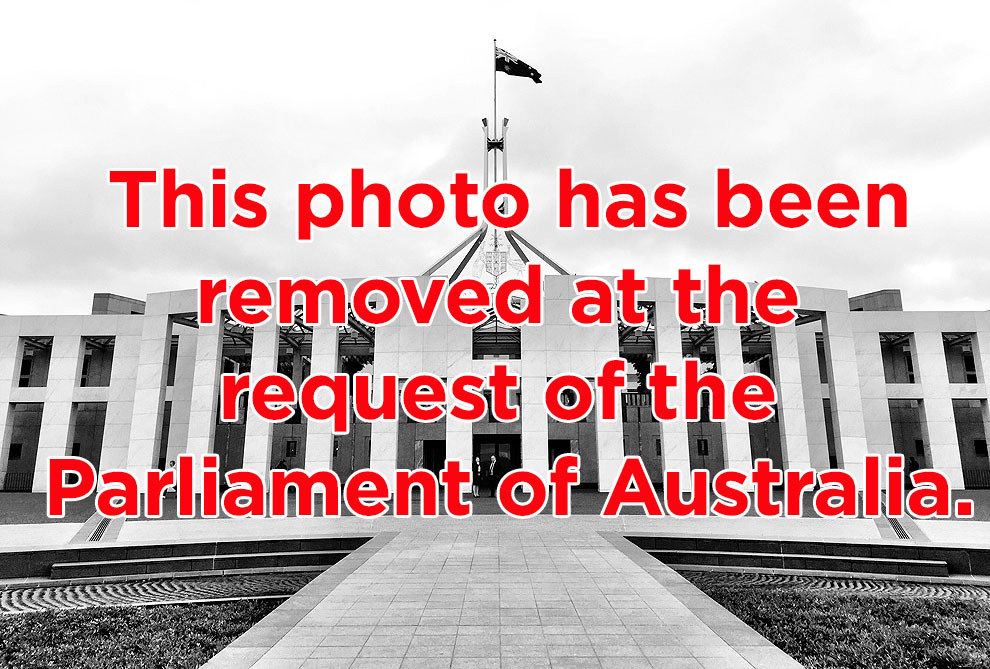 26.
Lots and lots of corridors...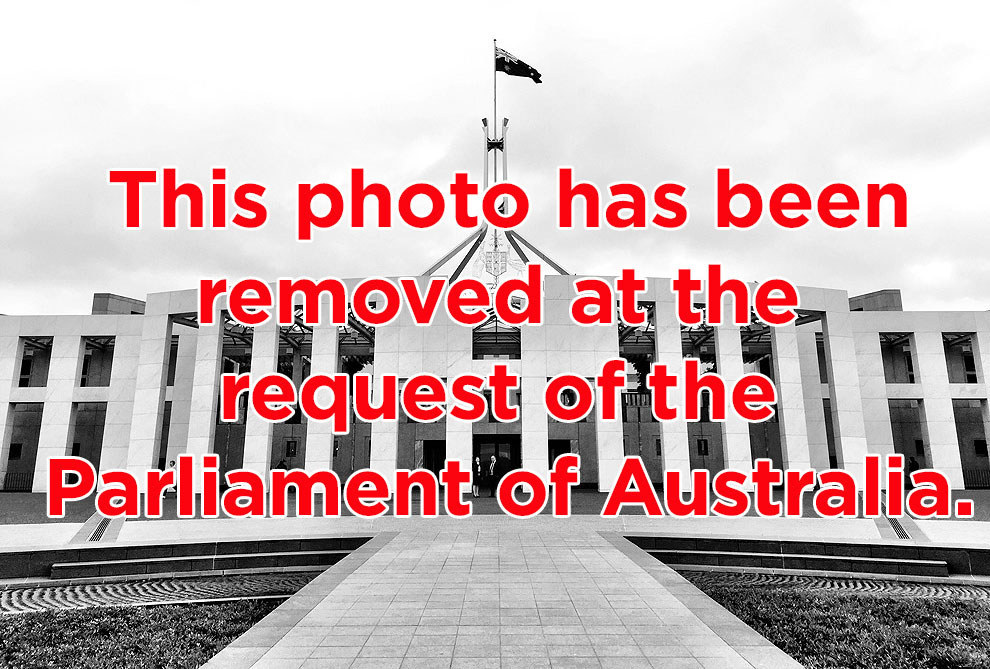 27.
AND YET...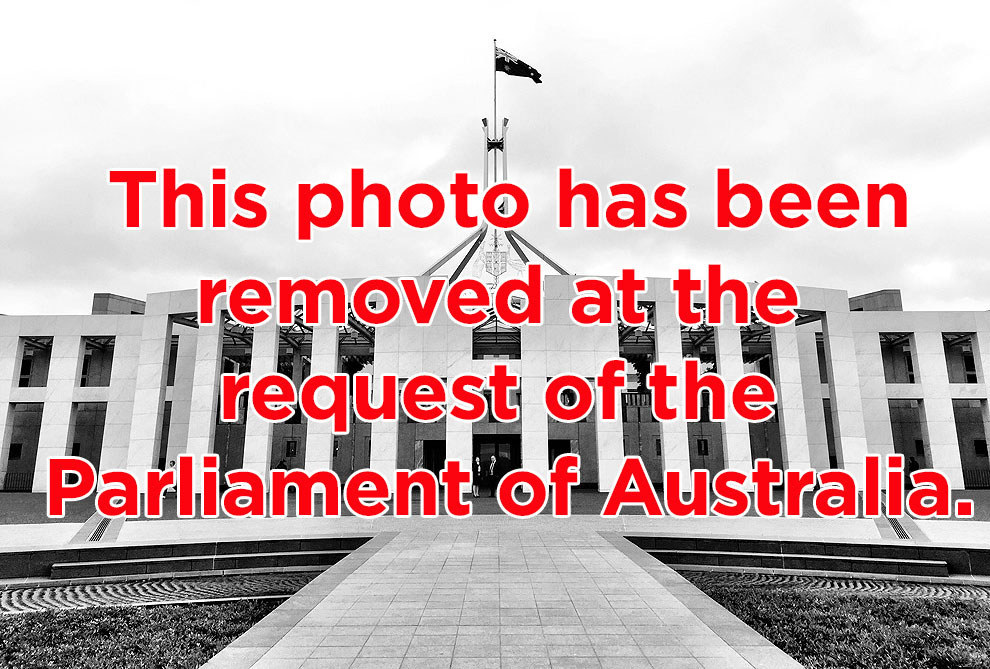 28.
There are also lots of empty rooms with sad looking furniture: its like an old folks home without any old people.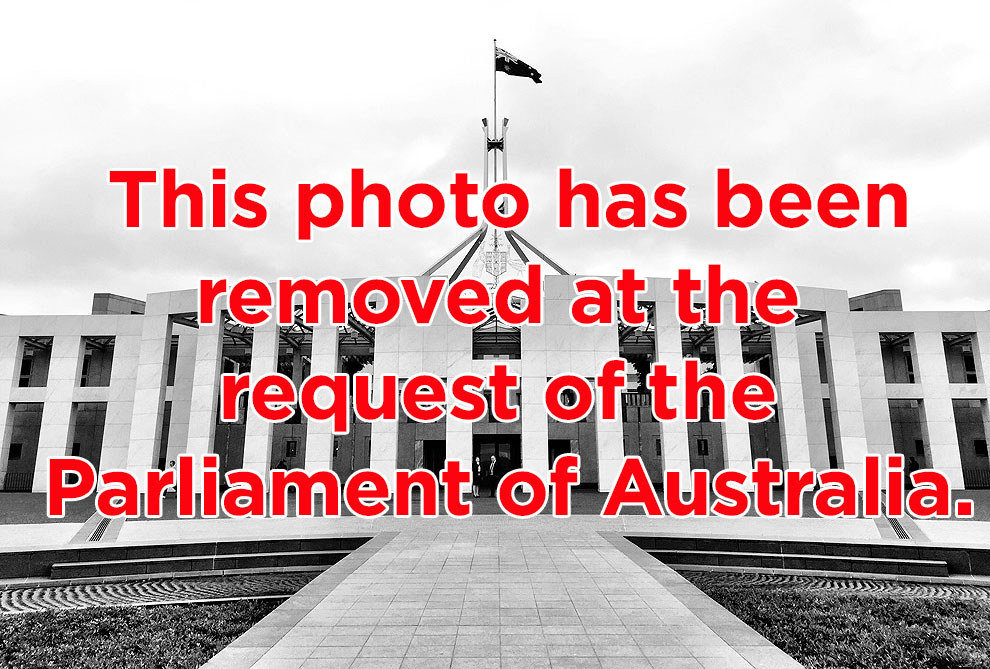 29.
Disappointingly, Parliament House toilet seats are plastic, not gold plated or leather cushioned.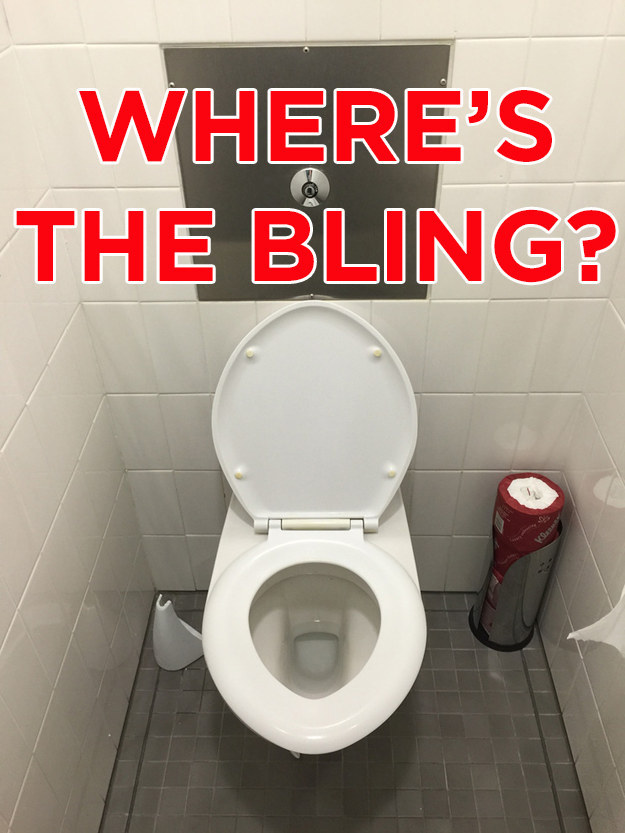 30.
However, if you need the toilet roll changed, you contact the Serjeant-at-Arms, which sounds very medieval.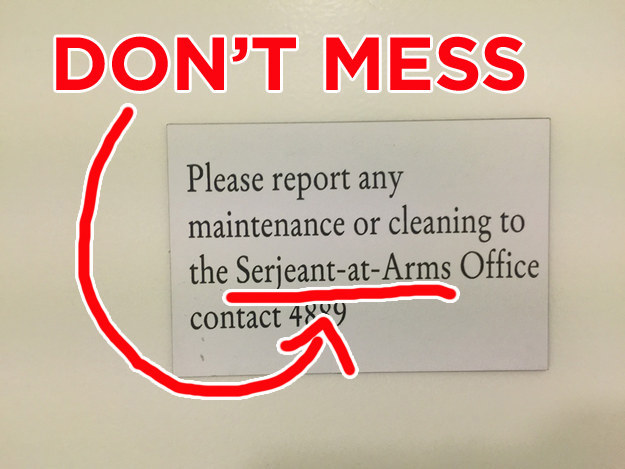 31.
Because it is "The Bush Capital" Parliament House has plenty of green spaces.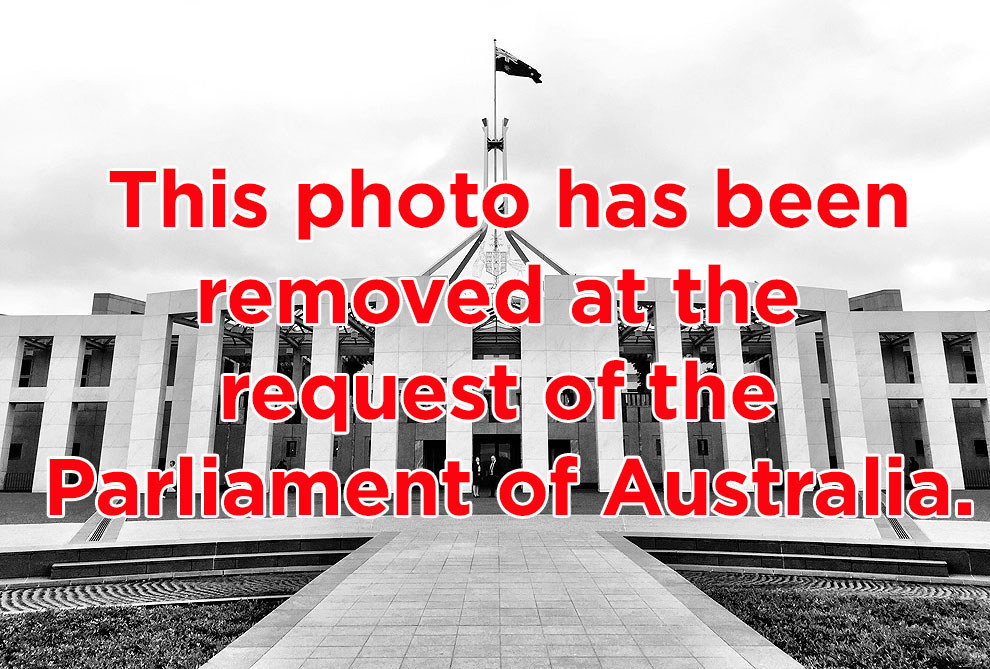 32.
33.
There is an abundance of amazing Australian art.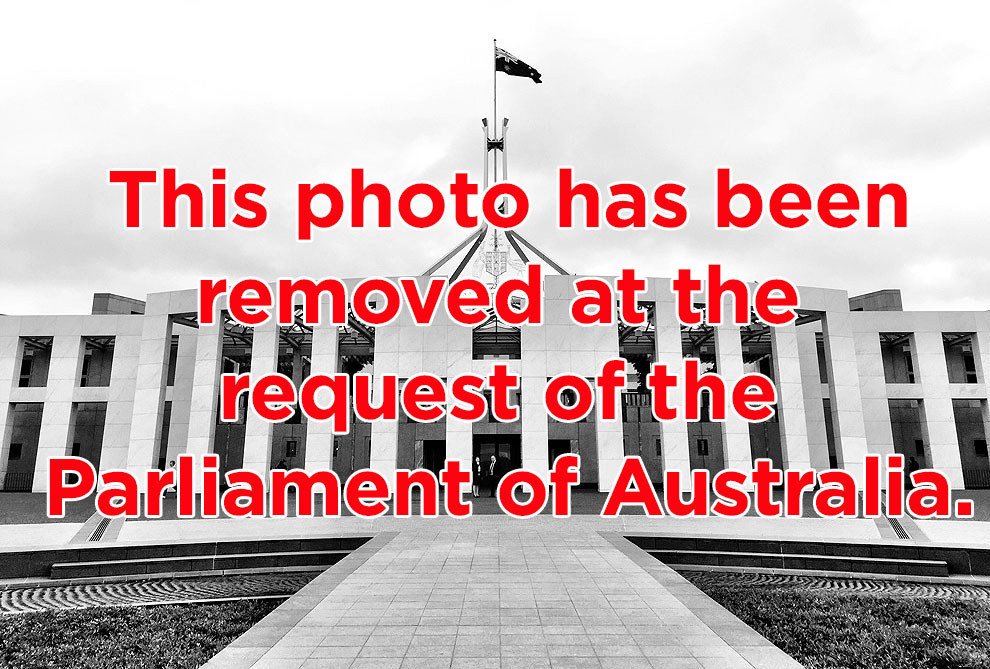 34.
And contemporary...
35.
The Parliament House Shop contains arguably the best political bookshop in Australia.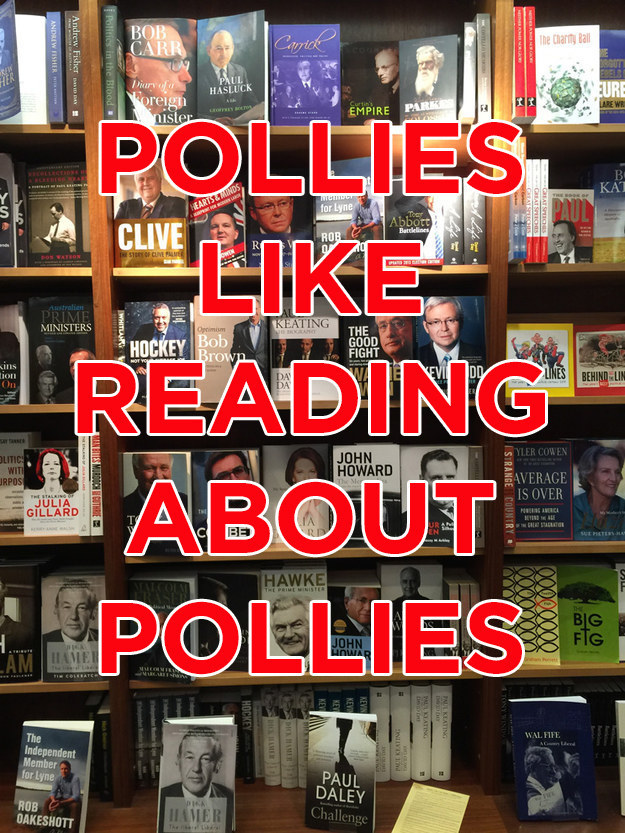 36.
You can also buy a tie if you've been barred from entry somewhere without one (which apparently happens a lot).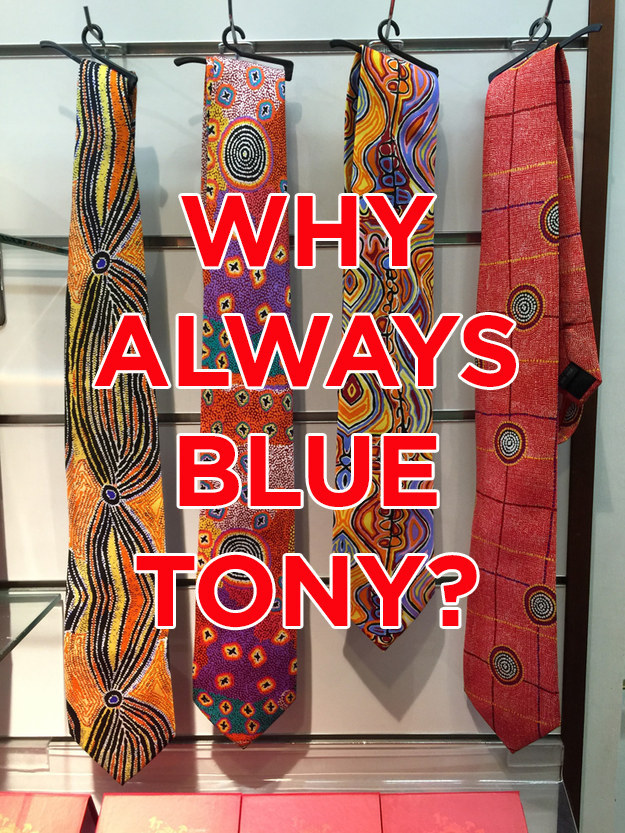 37.
The Shop knows who Australia's most fearsome predator actually is. No glorification of snakes or spiders here.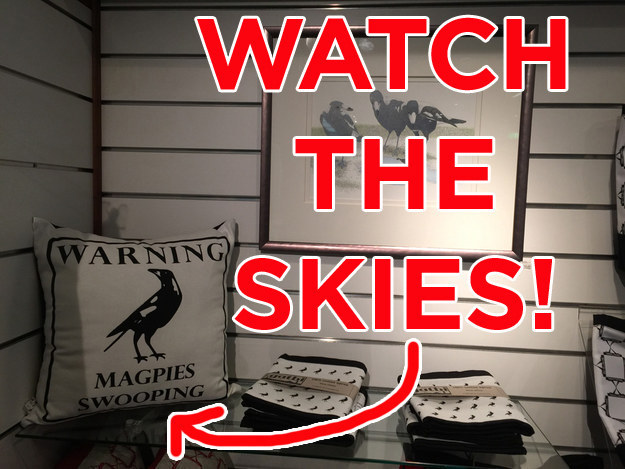 38.
The walls of Parliament House feature some cracking memorabilia donated by friends and allies.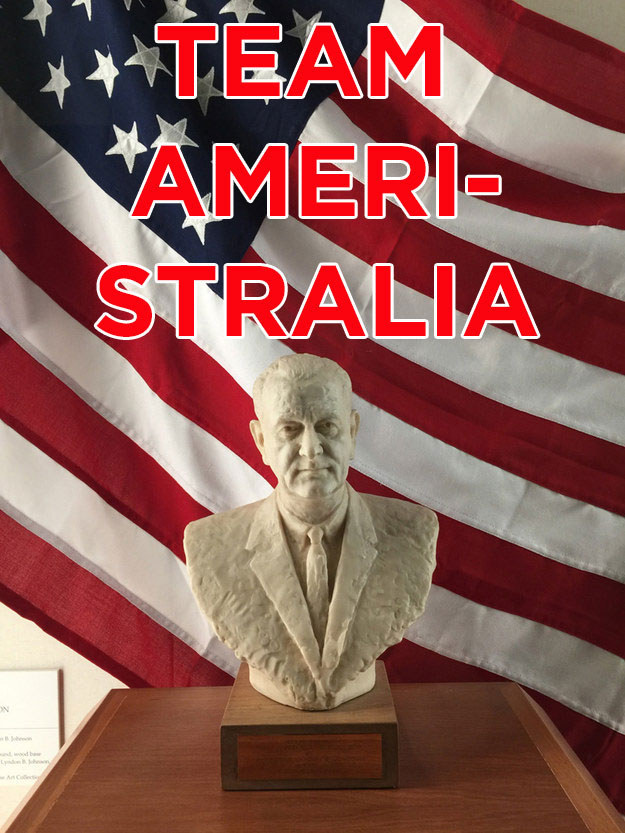 39.
Like this photograph of Prime Minister Harold Holt bowing to His Majesty Lyndon B. Johnson, 36th President of the United Kingdom of America.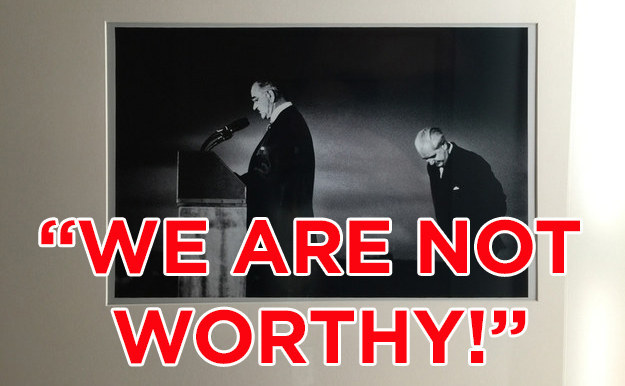 40.
There are some amazing gifts from China.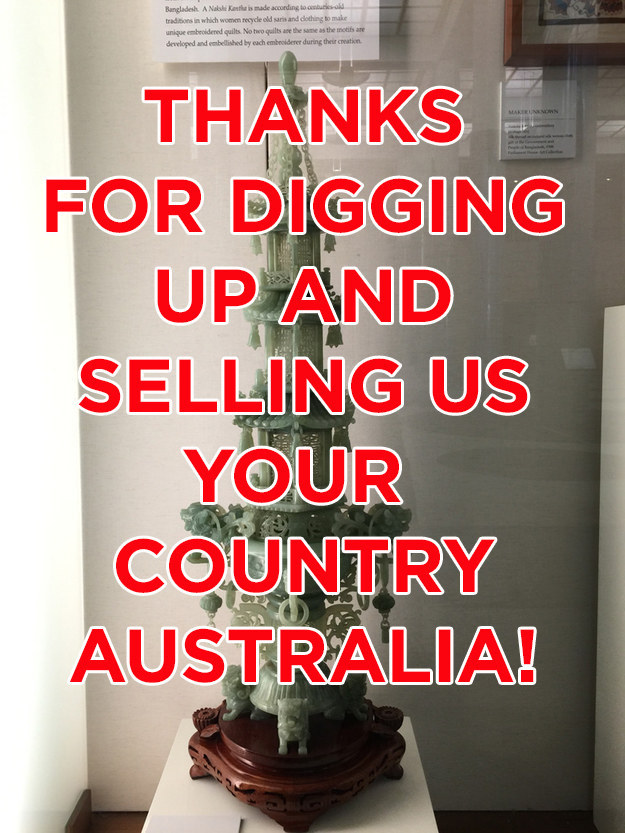 41.
In a courtyard a bunch of journalists gather to hear the Prime Minister explain how he has just escaped a political assasination. On the first day of term.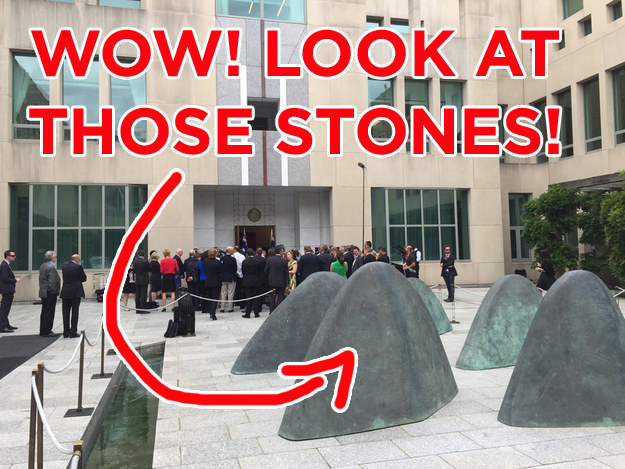 42.
A humbled Mr Abbott is predictably contrite.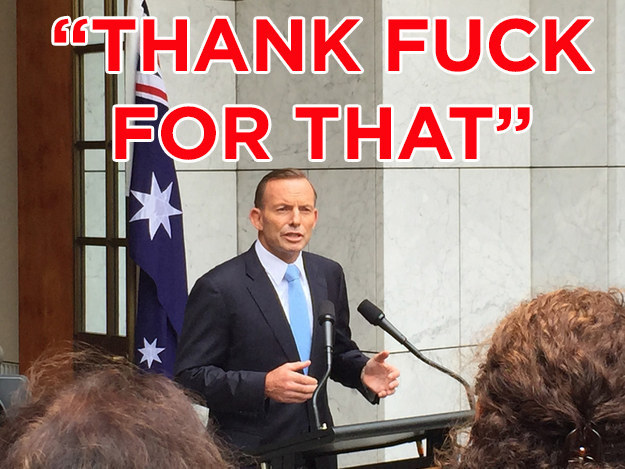 43.
Works his way through The Famous Last Words Of The Man In The Last Chance Saloon.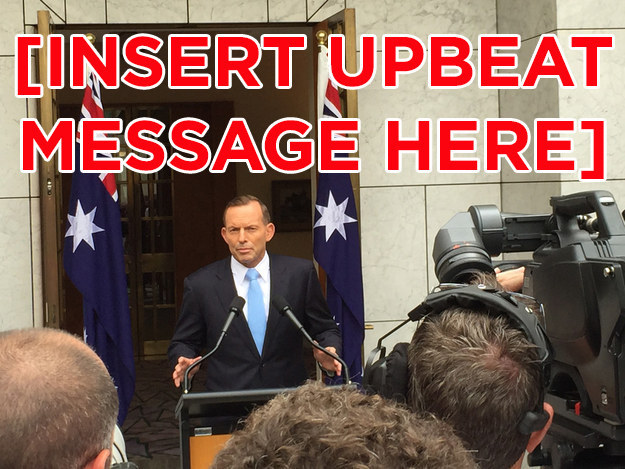 44.
Boasts about his morning catch in Lake Burley Griffin.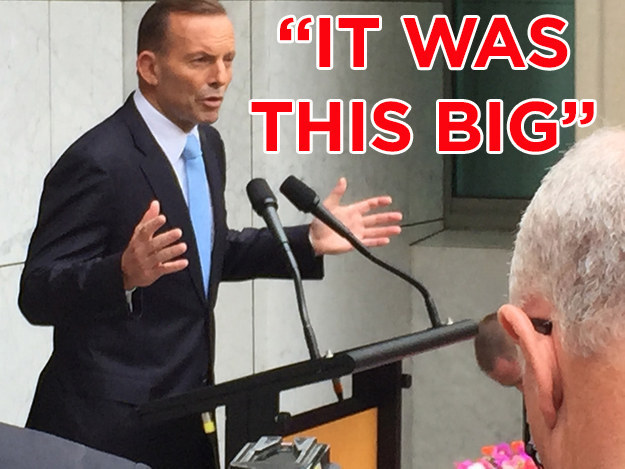 45.
This man can REALLY talk with his hands.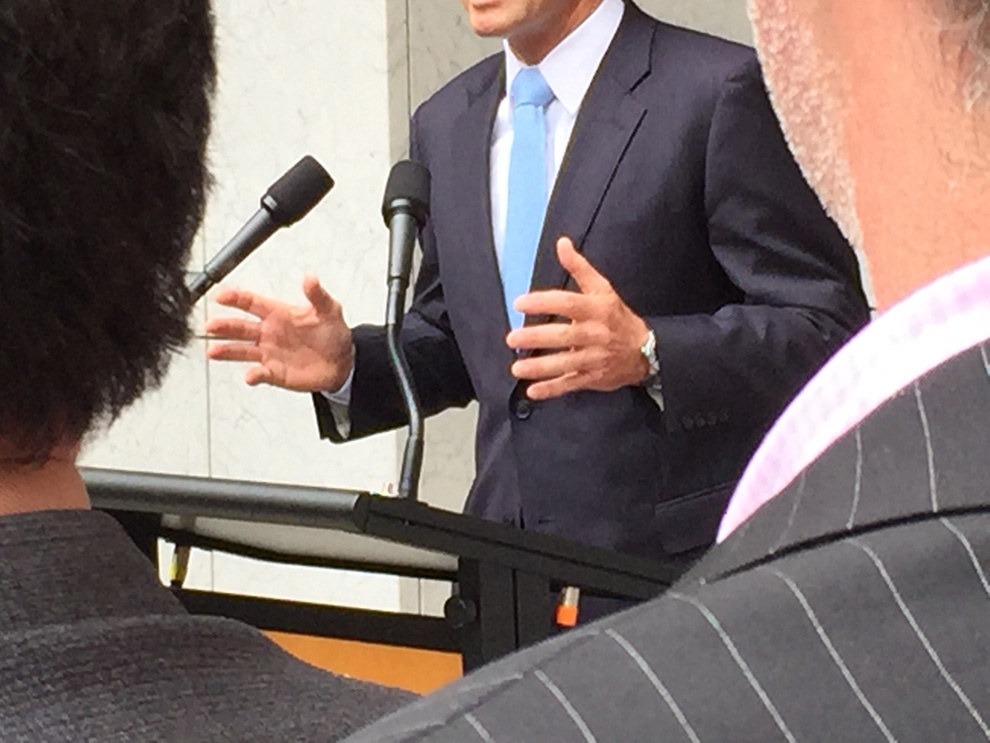 46.
The press pack look like they've heard it all before.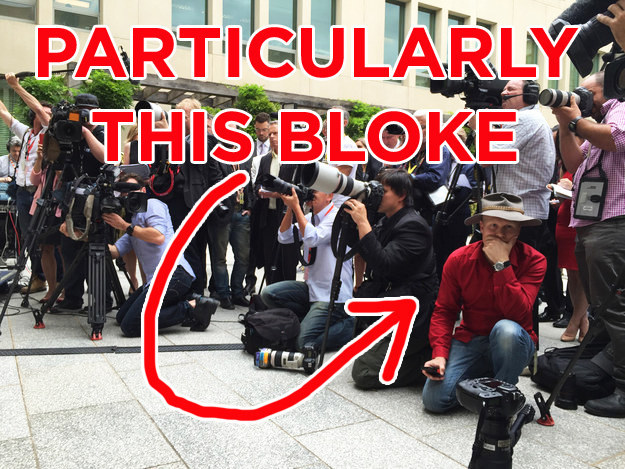 47.
Journalists take NOTES! With real notepads and pens.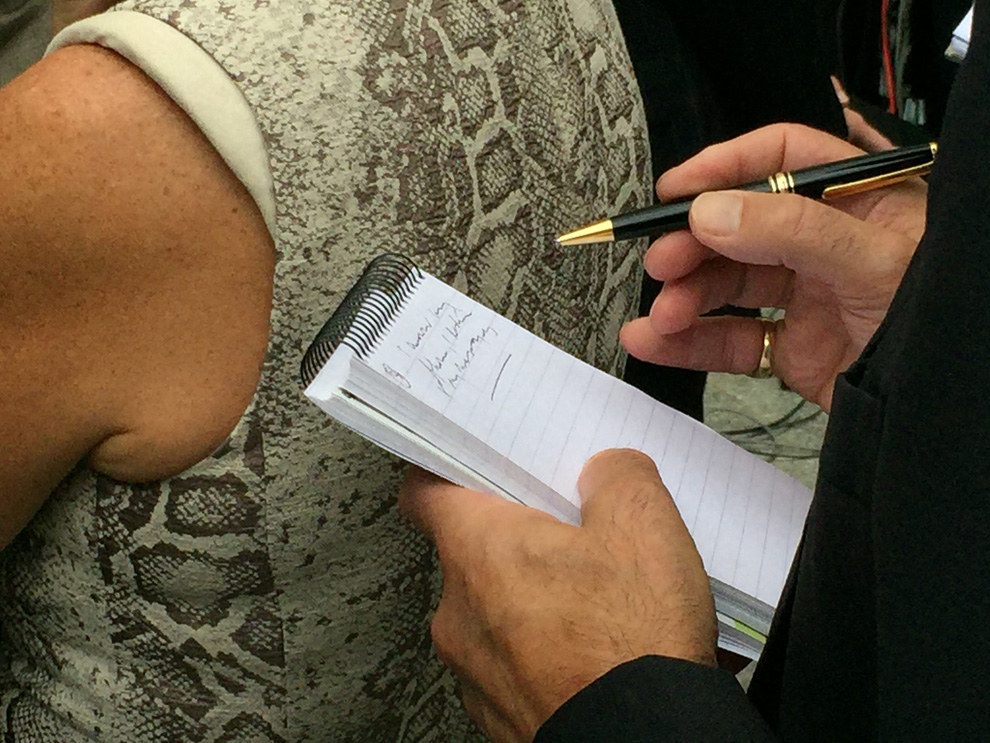 48.
At one point, the PM seems to be staring into my soul.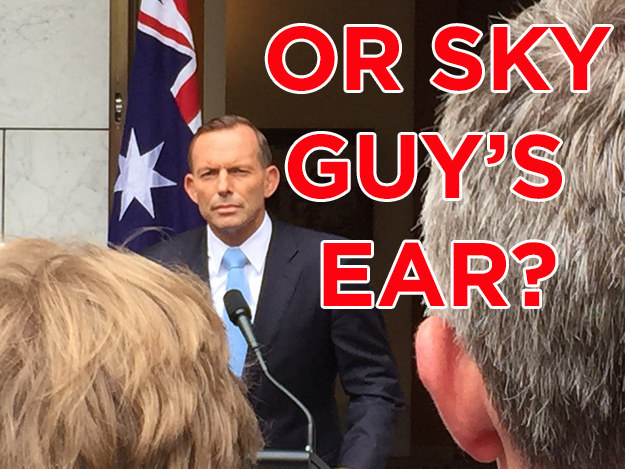 49.
Or maybe he is just wondering who hell is talking selfies.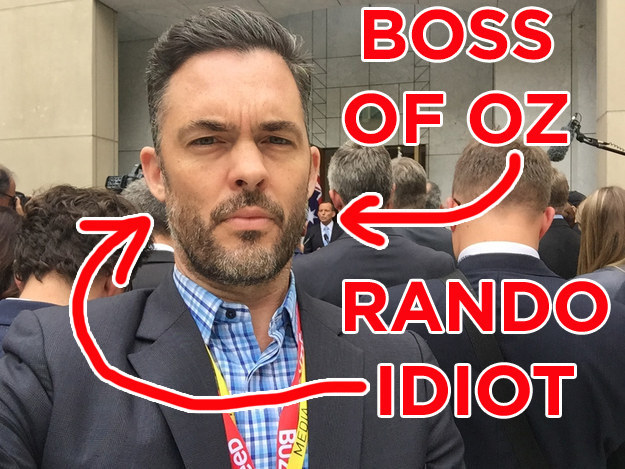 50.
Attention wavers a little...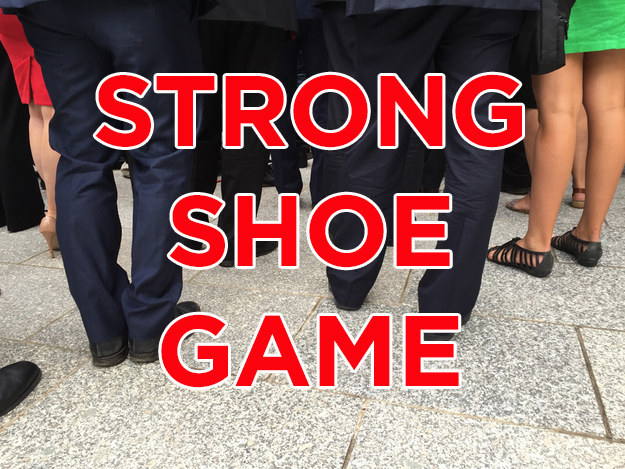 51.
Thankfully, it is soon time for the main event, the first Question Time of 2015.
53.
What do I learn? A) MPs are basically school-kids. B) The ones at the back are the naughtiest. C) The leaders are the clever show-offs.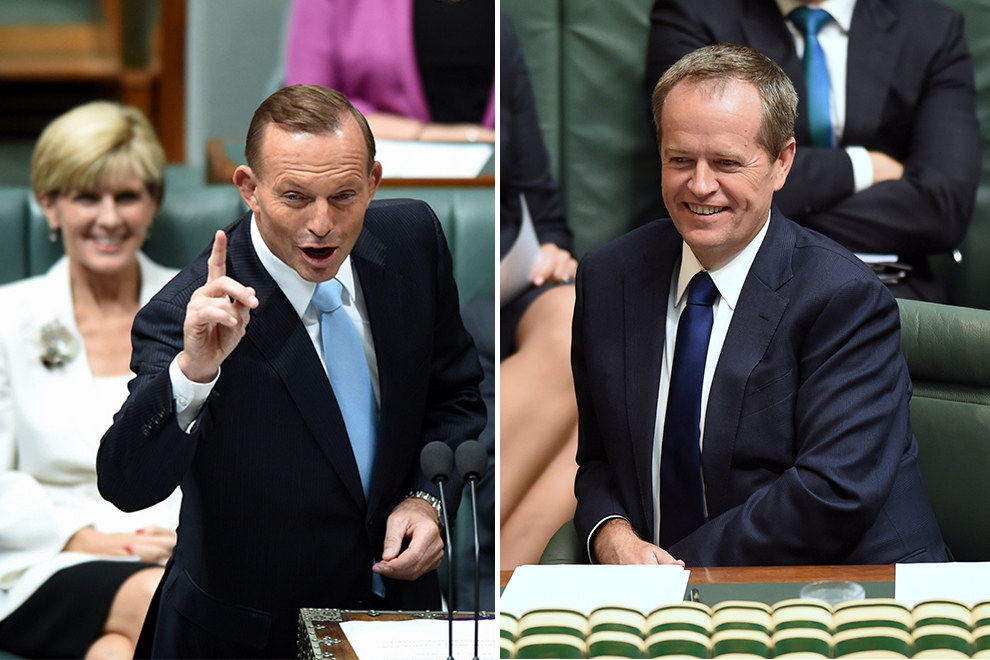 54.
Conclusion? Australia's House of Representatives is noisy, aggressive and full of shit.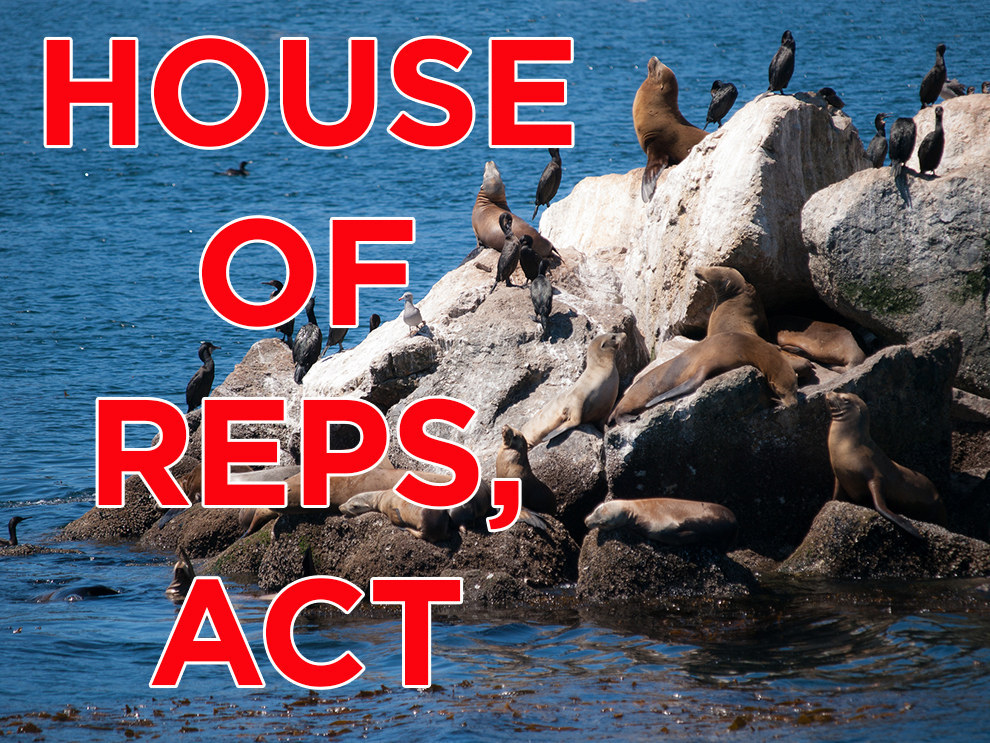 BuzzFeed have removed 16 images from this post at the request of the Parliament of Australia, after being informed that they breached the Rules for Media Related Activity in the Parliament House and its Precincts (the Media Rules).