So, this weekend, Zendaya attended the Harper's Bazaar Icons party in NYC and had the NERVE to look this good.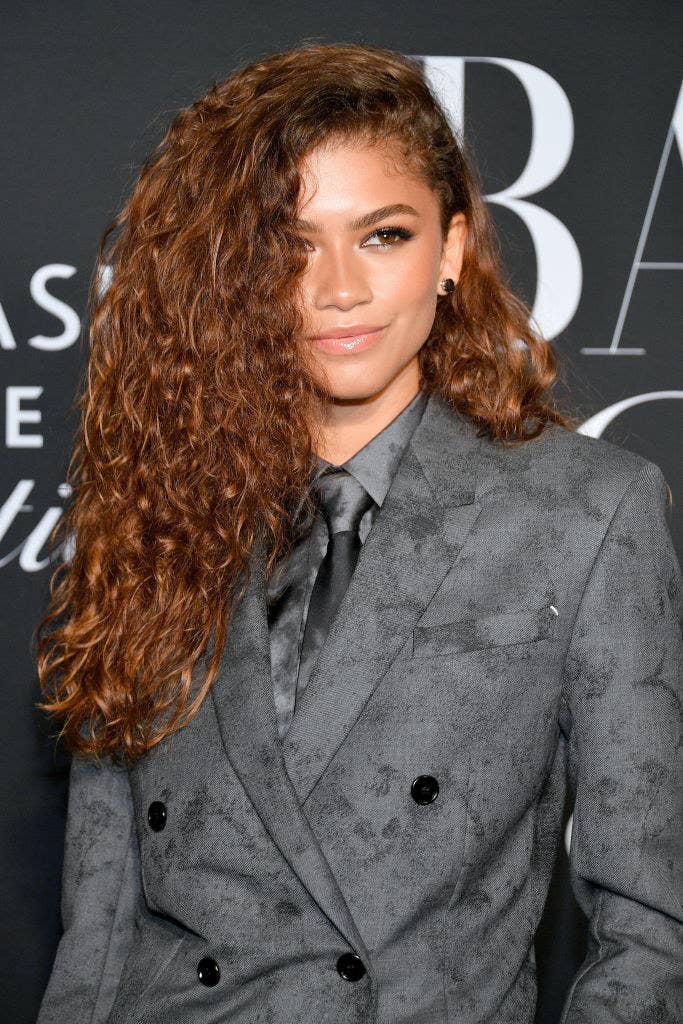 I mean, the AUDACITY!!!!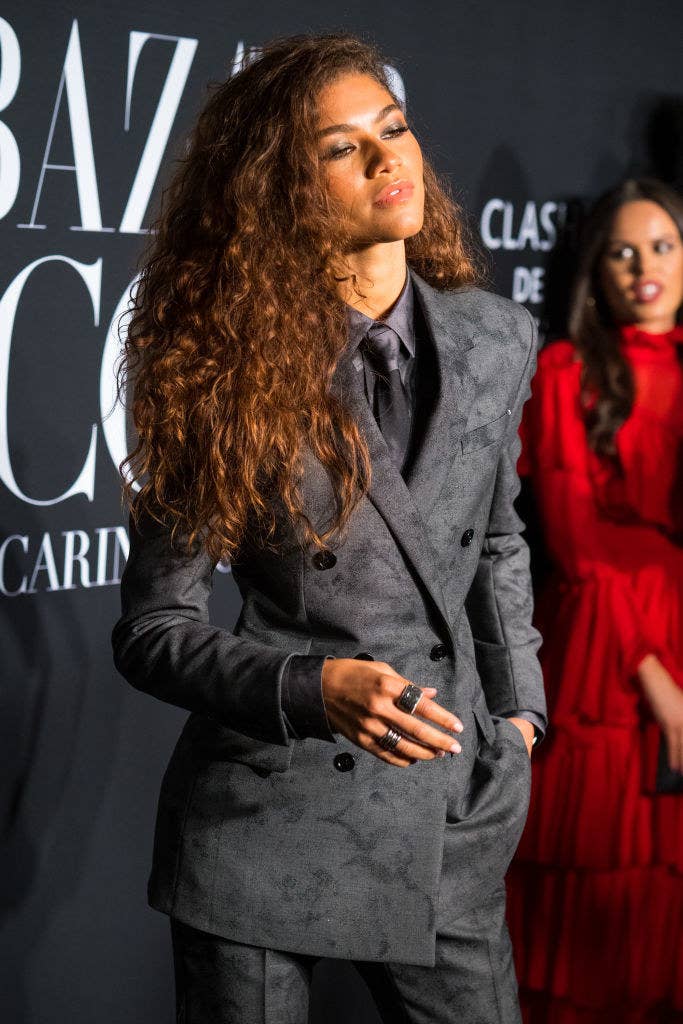 The HAIR. The SUIT. The SMIZE. Even her hand in the pocket is TOO👏 FREAKING👏 MUCH👏.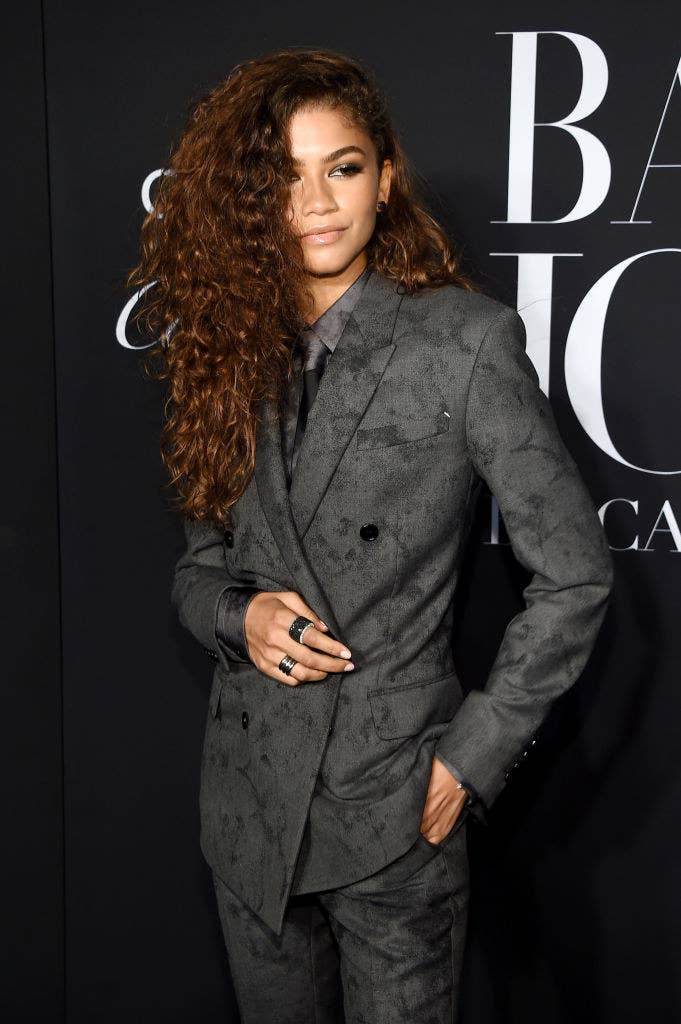 Look, I'm not overreacting. It wasn't just me. Everyone and their mother was losing it.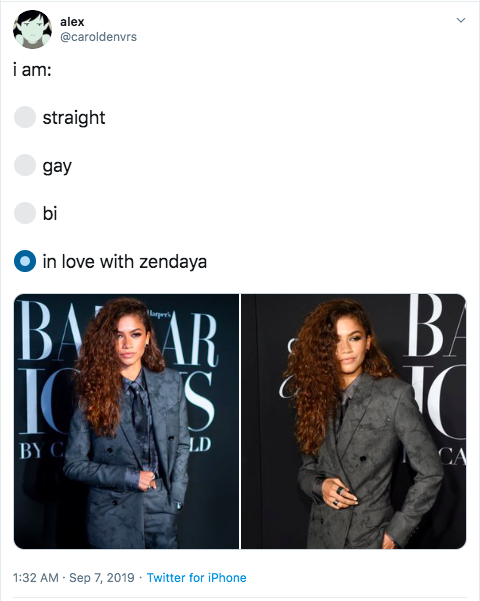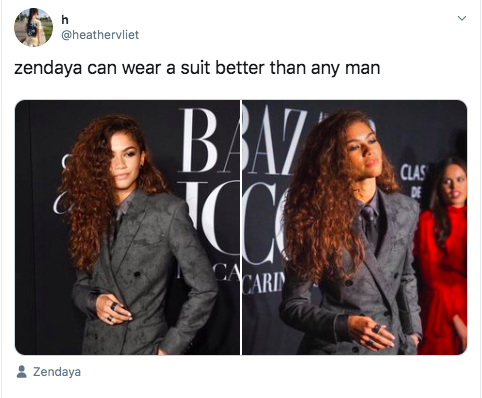 Then, soon after the pics surfaced, people realized that the suit looked kind of familiar. 👀
That's because Michael B. Jordan wore the same Berluti suit to the Vanity Fair Oscar party this February.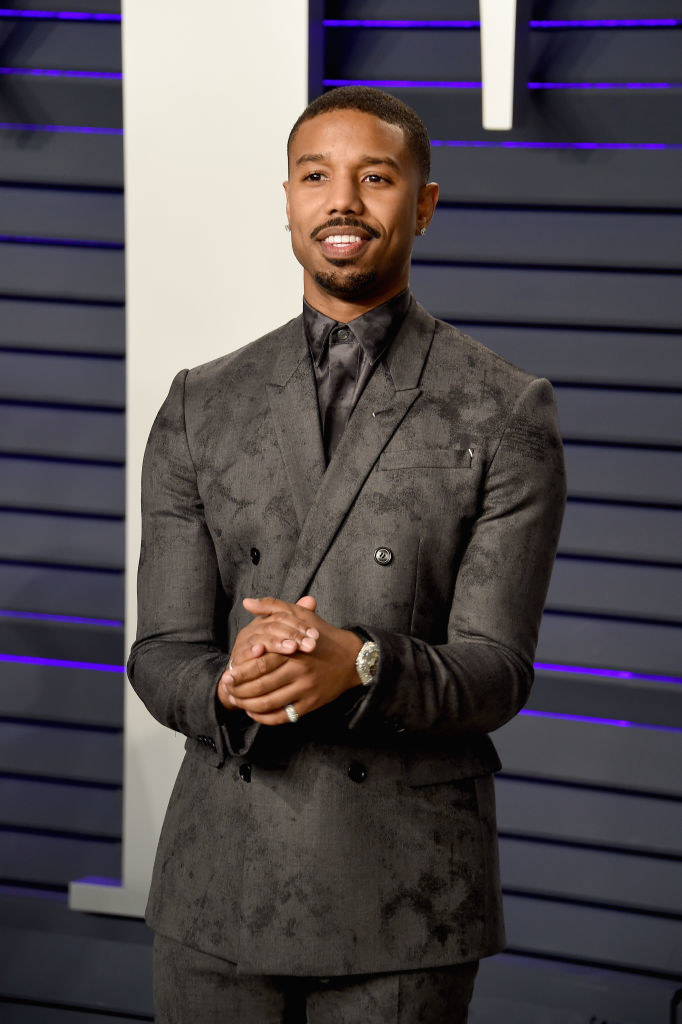 As you can imagine, people had a LOT of thoughts, one of the main ones being, HOW?!?!?
Mainly, how did we get so lucky? I mean, Michael B. Jordan AND Zendaya? In the same look? A blessing.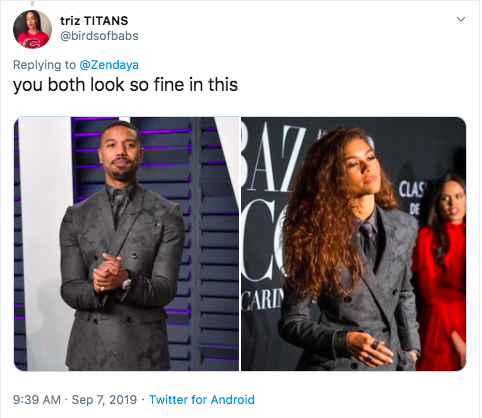 Points were made.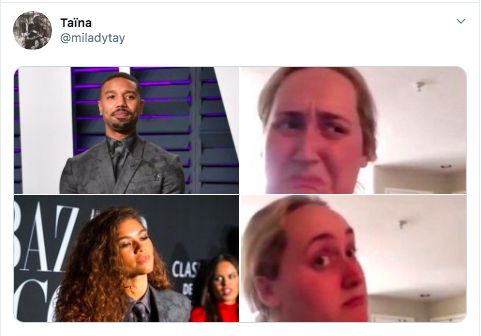 But at the end of the day, even Michael B. Jordan himself conceded that Zendaya wore it better, "hands down, no contest."
An ICON.