This is the cast of Riverdale, a show which has successfully replaced Pretty Little Liars as the small town, teen mystery/drama/romance/thriller I love to hate.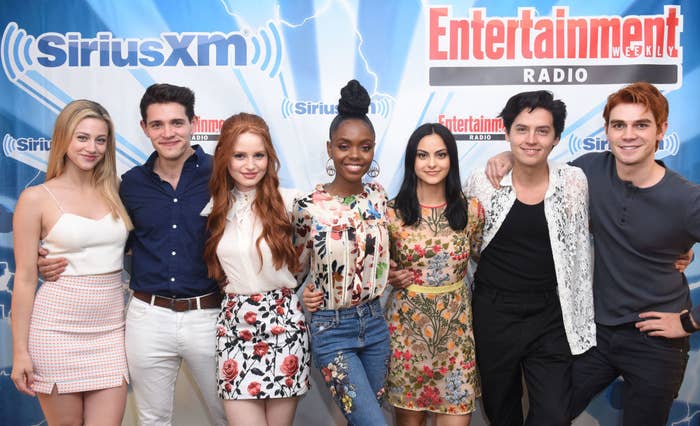 And this is actor Casey Cott who plays Betty's BFF (before V, that is) Kevin Keller.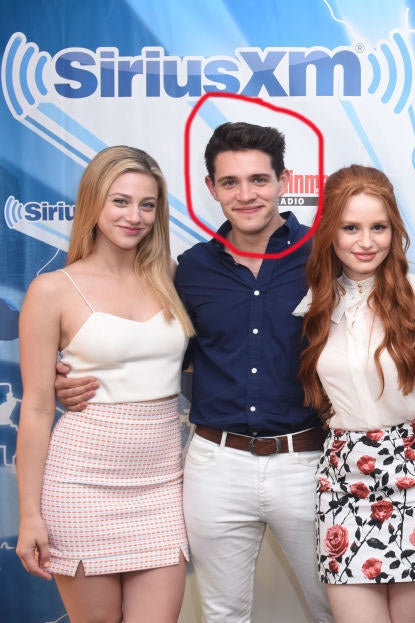 Casey is fun not only on-screen, but behind-the-scenes as well, a lá this hilarious face swap he did with Lili Reinhart.
Well, while filming on set earlier this week, Lili captured video of Casey singing to himself and posted it on her Instagram story.
In case you couldn't hear over the debate about shoes, Casey was singing Hilary Duff's ICONIC 2003 anthem, "What Dreams Are Made Of" from The Lizzie McGuire Movie.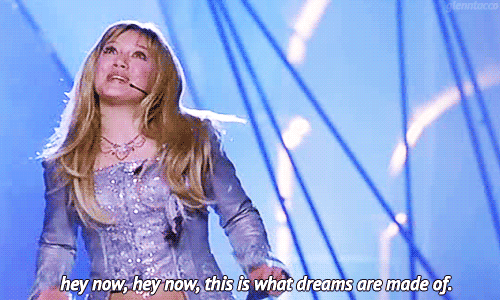 What would really be a dream is if Kevin did a rendition of this song with the Pussycats next season. I mean, could you imagine.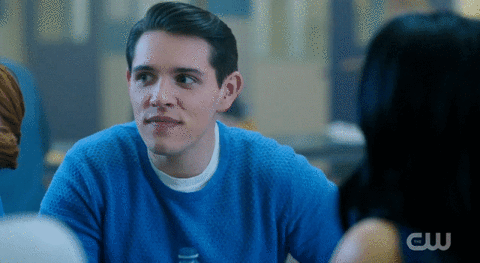 Either way, he's the only character with a good head on his shoulders (who doesn't wear a weird hat) and now we know he has great taste in music to boot!