It's been only two weeks since Tom Hanks and Rita Wilson returned to LA after being treated for COVID-19, the disease caused by the coronavirus, in Australia.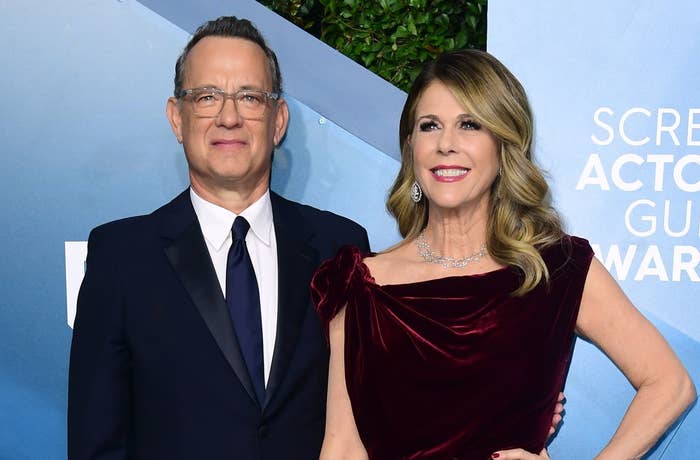 Since then, America's dad has spoken openly about his recovery and has used his experience to encourage others to take precautions, like staying home and social distancing, to remain safe and healthy.
Now the 63-year-old is getting candid again, this time discussing the symptoms he and Rita endured from the disease.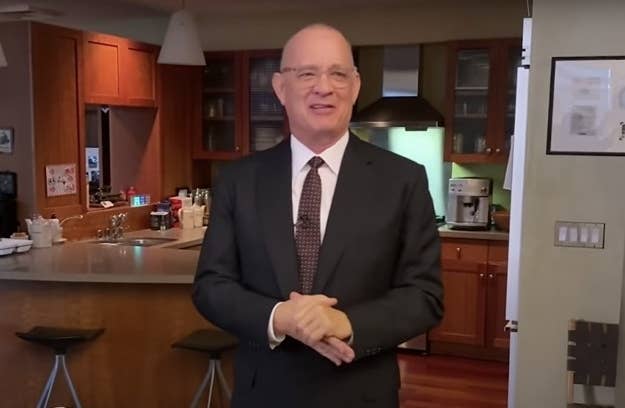 "I had some bad body aches and was very fatigued, and that's how the COVID-19 went [for] us," he told The National Defense Radio Show on Thursday.
The veteran actor — who was in Australia for production on the upcoming Elvis Presley biopic — added that he "was wiped" after only 12 minutes of doing basic exercises.
"Whoever it was, a doctor or nurse, would come into our air-pressurized isolation rooms. She said, 'How are you feeling?' and I said, 'I just had the weirdest thing. I just tried to do basic stretches and exercises on the floor and I couldn't even get halfway through."
Tom also recalled, "Rita went through a tougher time than I did. She had a much higher fever. She had lost her sense of taste and sense of smell. She got absolutely no joy from food for a better part of three weeks."
Yikes, that sounds horrible. I'm so glad that they've both recovered and are safe and sound at home!