Alright, fellow millennials, listen up. I'll defend our generation against the haters any day, but some shit is 👏 just 👏 not 👏 acceptable 👏 . Now, be honest. Do you know who this icon is?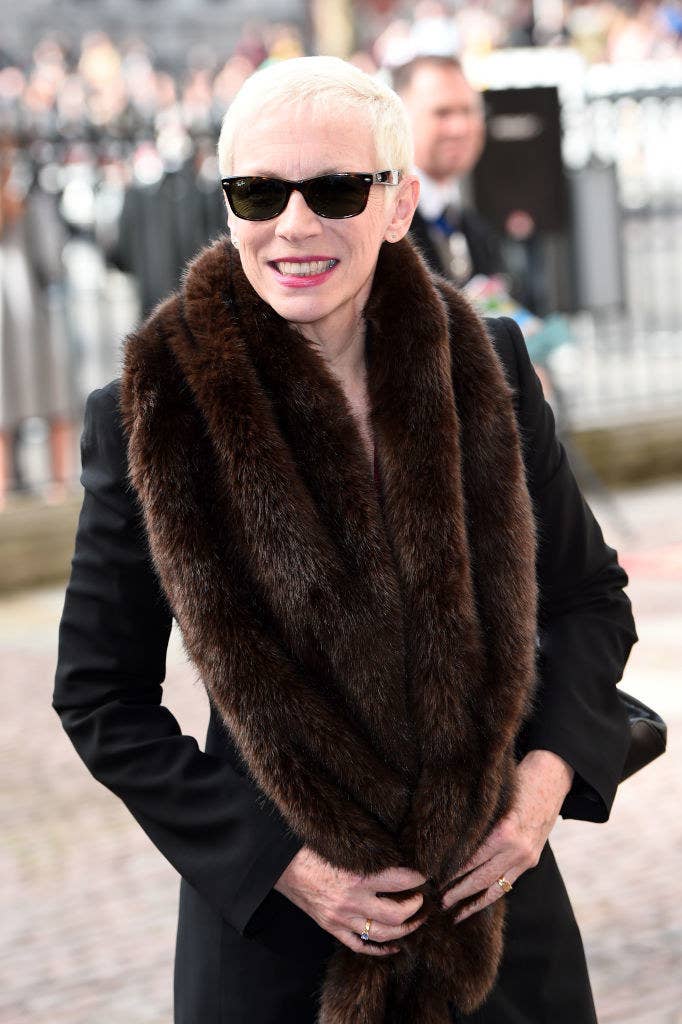 Need a little help? Here she is in her natural habitat, aka on stage shattering millions of hearts with her beautiful voice.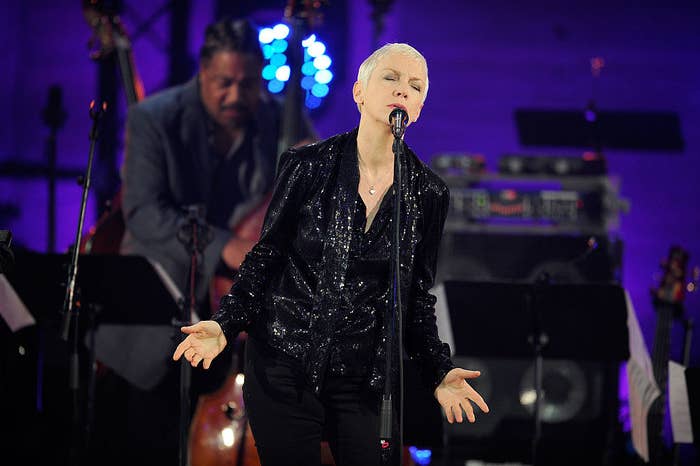 This, dear reader, is Annie Lennox. Now a solo artist, she was once a member of '80s duo The Eurythmics. She has won four Grammys, eight BRIT awards, a Golden Globe, and an Oscar.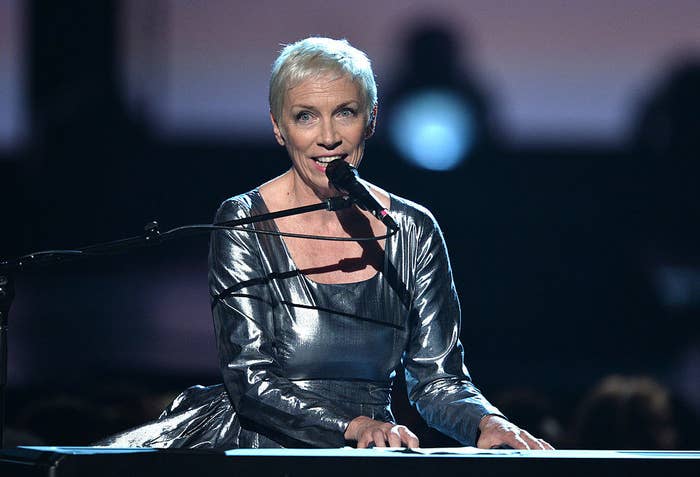 A Los Angeles radio station employee thought she had discovered a talented new artist and reached out to the famous Scottish singer.
The letter reads:
Dear Annie Lennox,

Kylie here from (blurred out) Radio Los Angeles!

I came across your music on line and really like what I heard! I'm the New Music Coordinator for a station that has over 100,000 unique listeners each month.

I find artists who I think have potential and get them in rotation on our station. If you'd like, please send over the MP3 for your latest single. I'll forward it to Glenn our program director here at (blurred out) to see if he's interested in putting it in rotation.

Also, what sort of support campaign do you have going on for your single (press, video, licensing, etc)? I only ask because we are connected to an artist development firm that can also get you onto 150 radio stations worldwide and provide support for press, video, retail and licensing. The best part is, if they really like your music, they'll cover all of the marketing expenses. You can check them out at (blurred website). Please let them know Kylie referred you and you should be in.

Let me know your thoughts and be sure to send me that MP3!

Regards,

Kylie
Many of her fans on Twitter and Facebook were in disbelief over the letter, but their general reaction can be summed up with this honest and accurate tweet:
Annie acknowledged that sharing the letter was all in good fun, but followed up her post with a warning message for all up-and-coming musicians:
Radio stations, am I right? Some of them want to use you, some of them want to get used by you.