The Super Bowl hasn't even started yet, but I think I already found my favorite commercial — an Edward Scissorhands-inspired Cadillac ad starring Timothée Chalamet and the OG film's star, Winona Ryder.
Just like the 1990 classic, the commercial starts with the voice of Winona aka Kim Boggs telling a tale: "This is the story of a boy with scissors for hands...no, not that one..."
"...this one. My son, Edgar."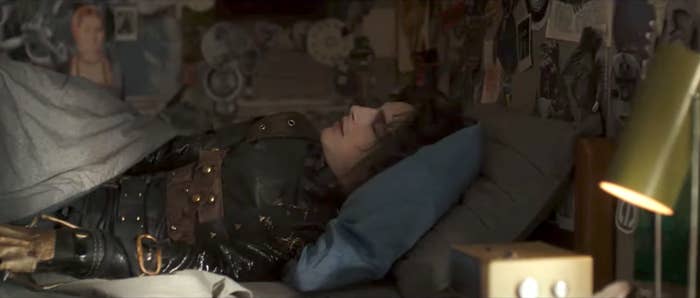 Enter Timothée Chalamet as Edgar, who very much takes after his father, including the struggles of living his everyday life, such as riding the bus...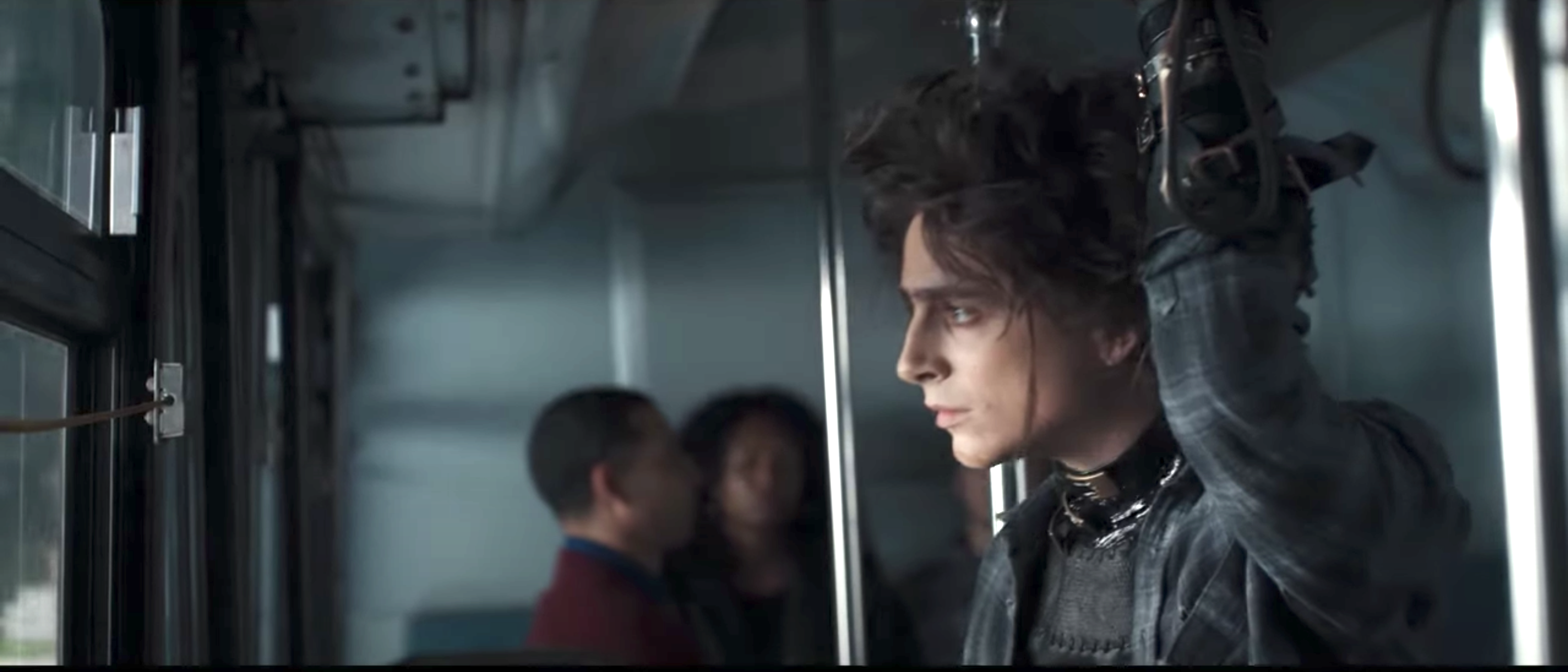 ...attending class...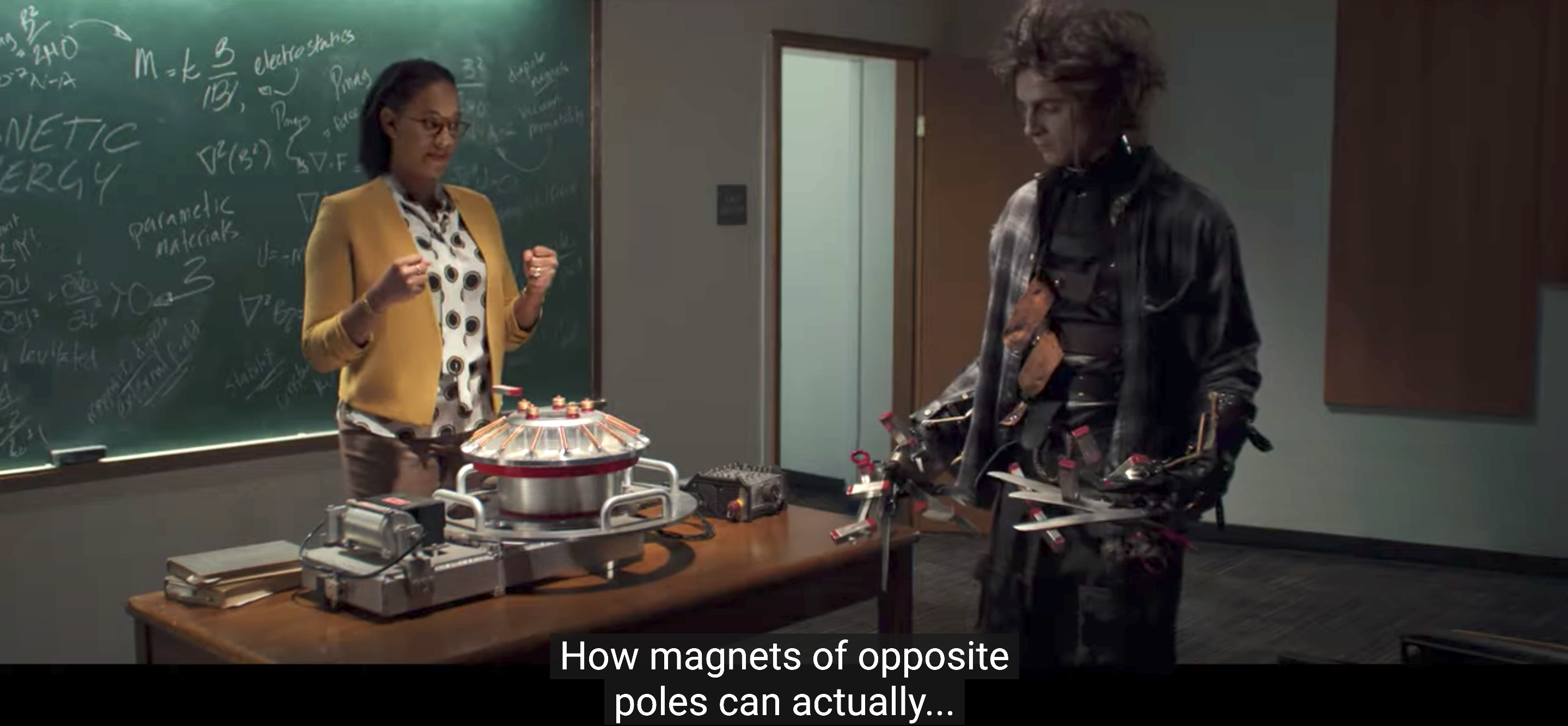 ...playing catch...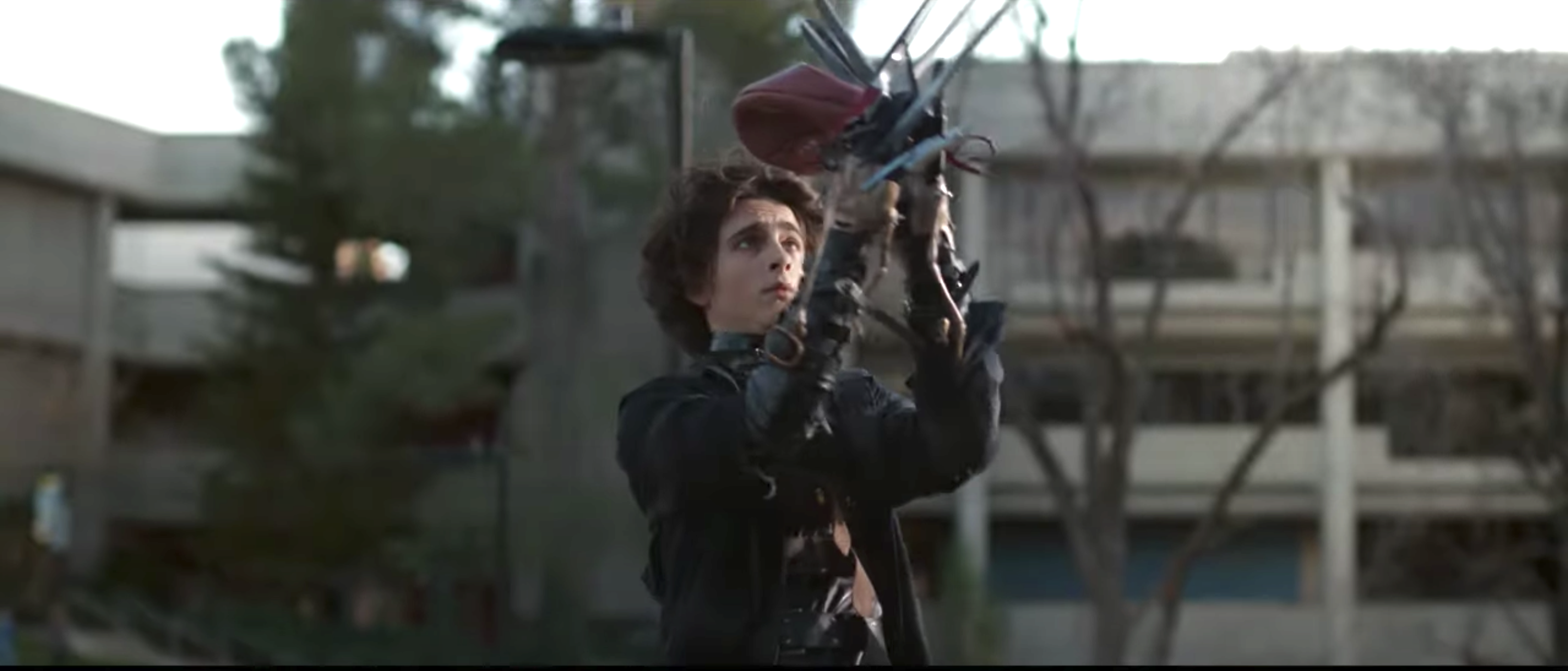 ...making food at his after-school job...
...and using VR to simulate driving, since he can't safely get behind the wheel.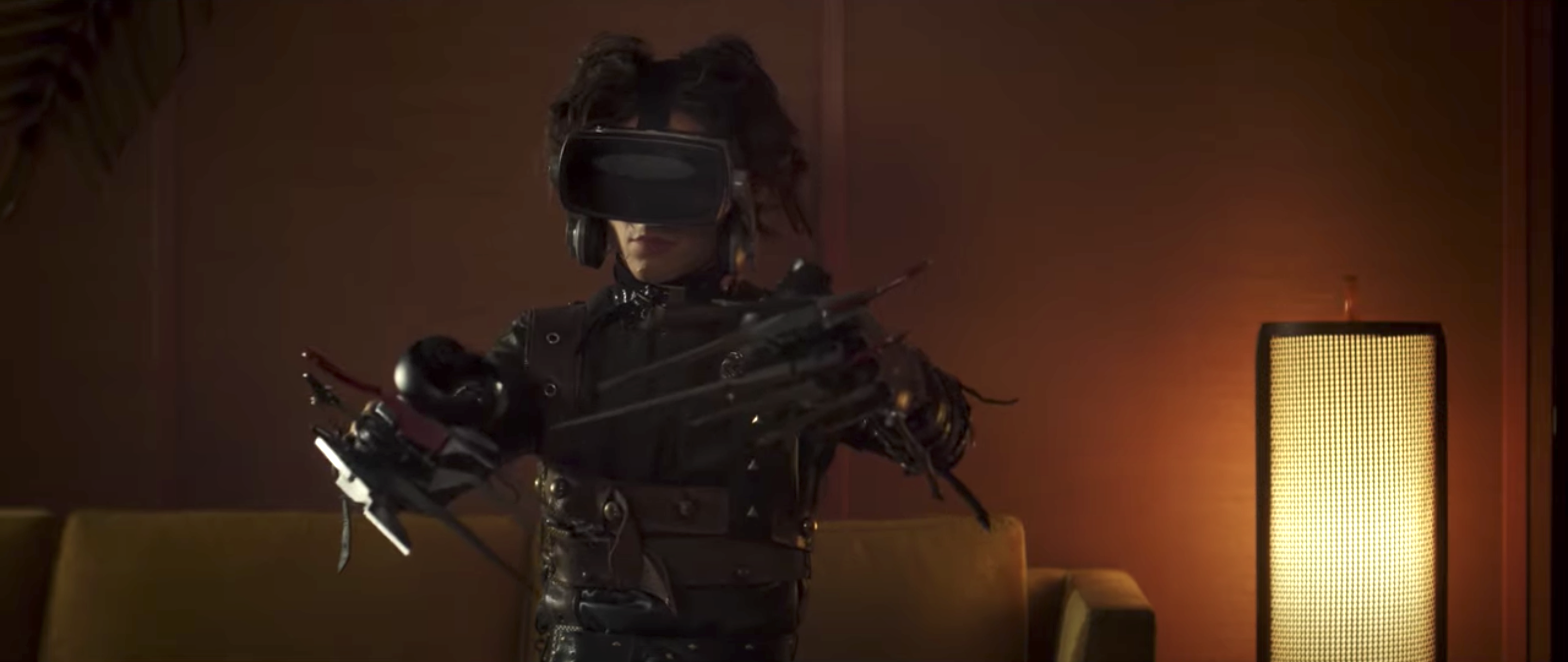 But then Momma Boggs surprises her boy with a brand-new car that features hands-free driving technology!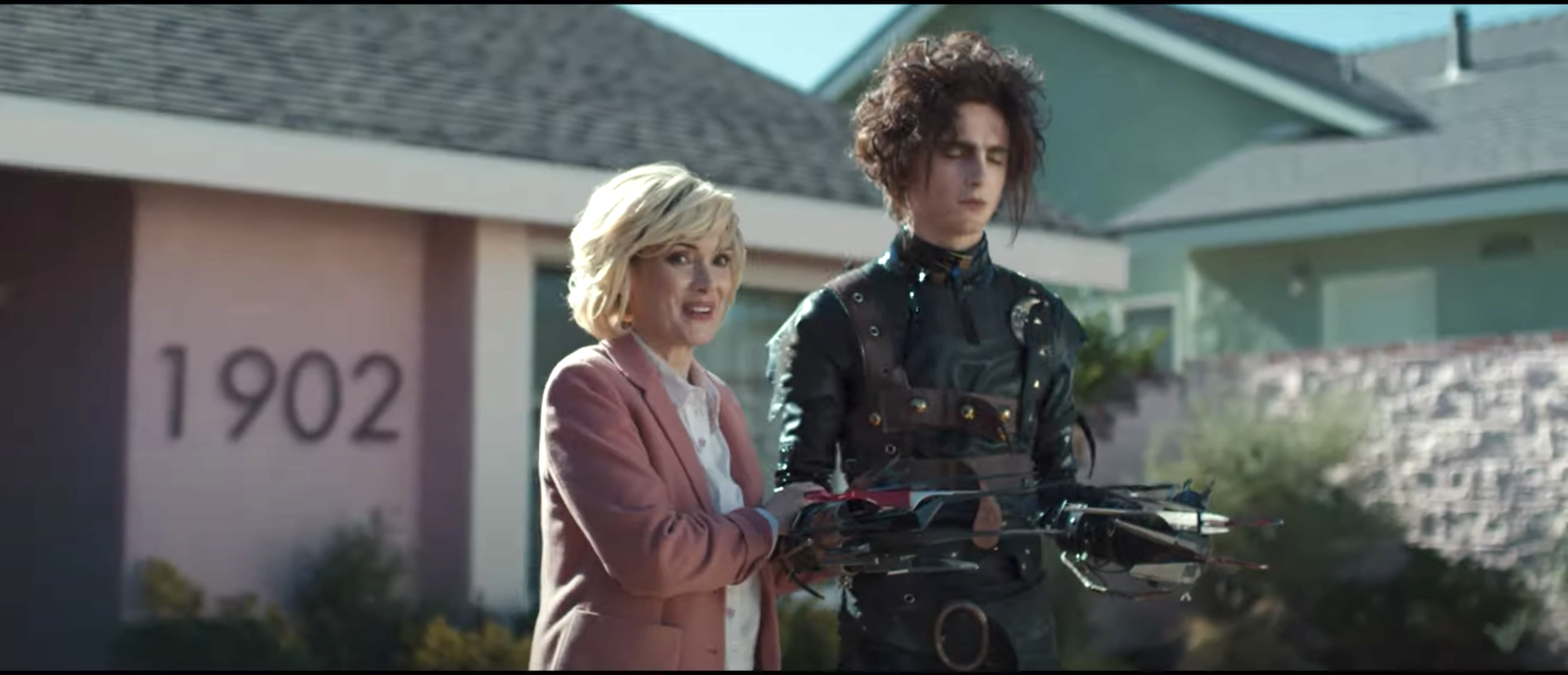 And just like that, everyone's happy!
On taking on the unique role, Timothée told Vogue, "Edward Scissorhands was a movie I adored growing up, and the opportunity to step into that world was a dream come true."
The Dune star added that "working with Winona was a total dream come true."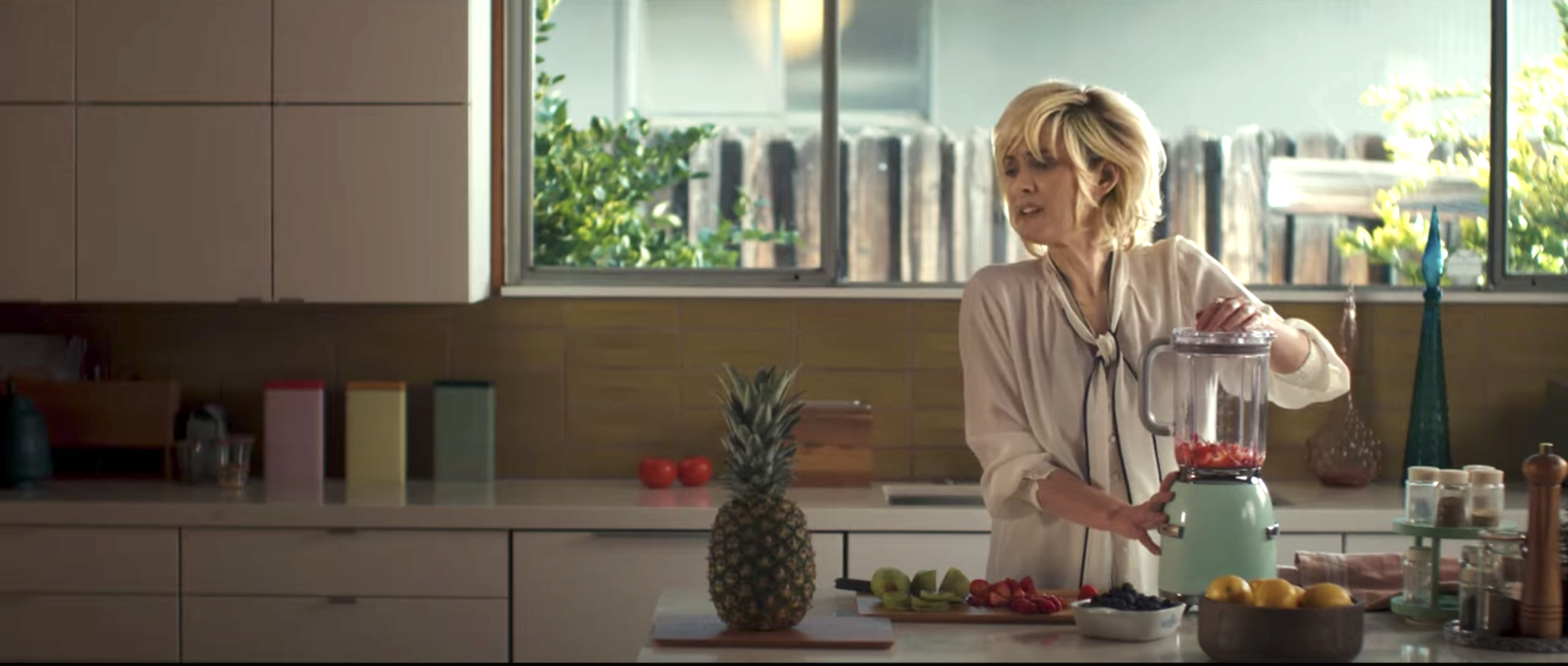 "She's an incredible actress and continues to be an American icon. She had some tidbits that were honestly creatively very helpful," he continued, before adding that those "will stay between her and me."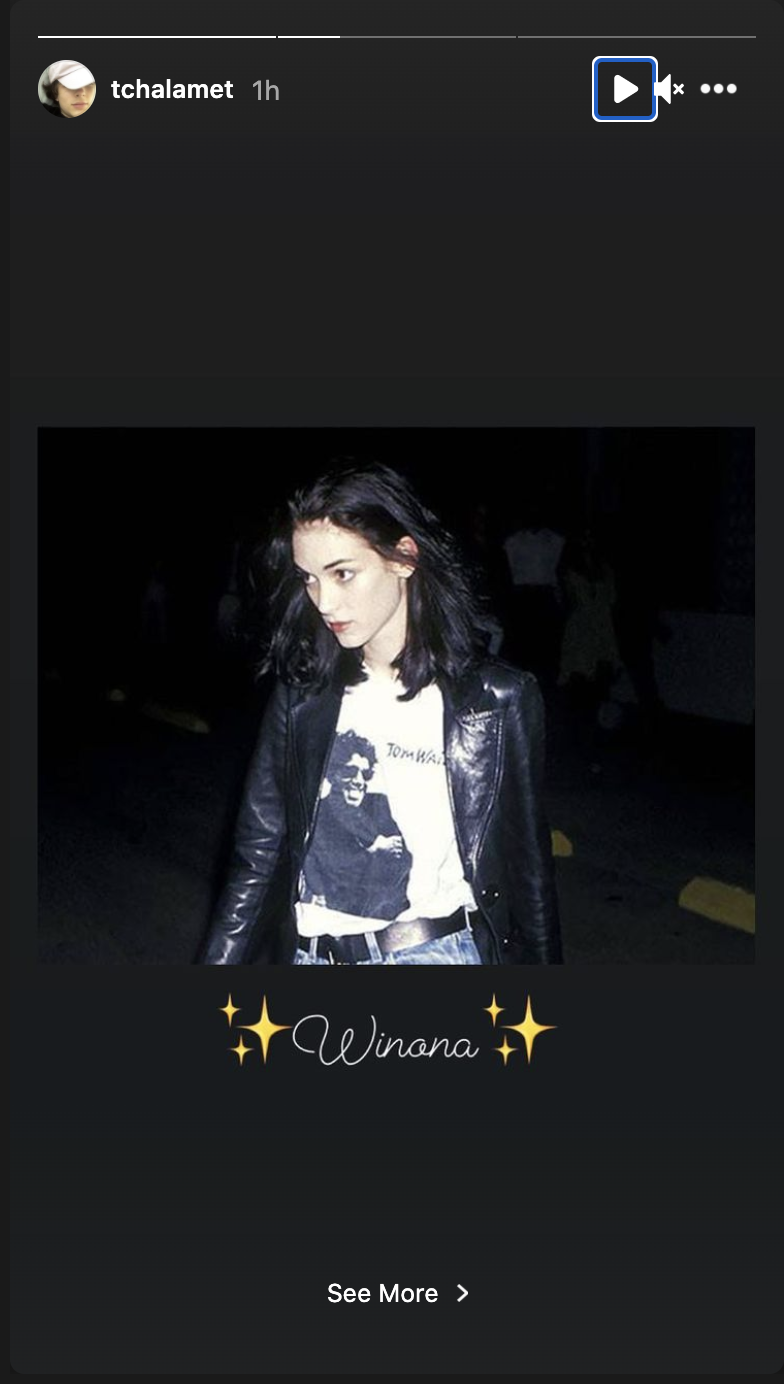 I mean, I love the original movie so much and have always been anti-sequel, but if it's anything like this, I think I could get on board.