Tiffany Haddish Wore An (Almost) Rainbow Dress To The Emmys And It's The Best Damn Thing I've Ever Seen In My Life
MRS. ROY G. BIV!
Hi, yes, hello. I just wanted to tell you that Tiffany Haddish showed up to the Emmys red carpet looking like a damn, glamorous sorbet!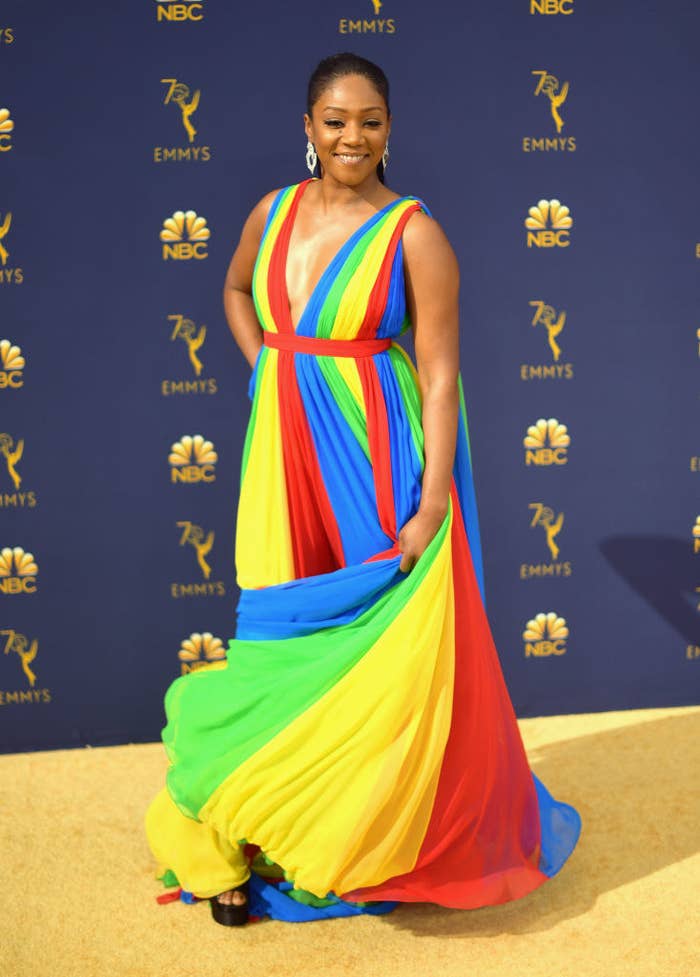 I MEAN, ASDFGH;SFL! I've never seen a dress like this in my life!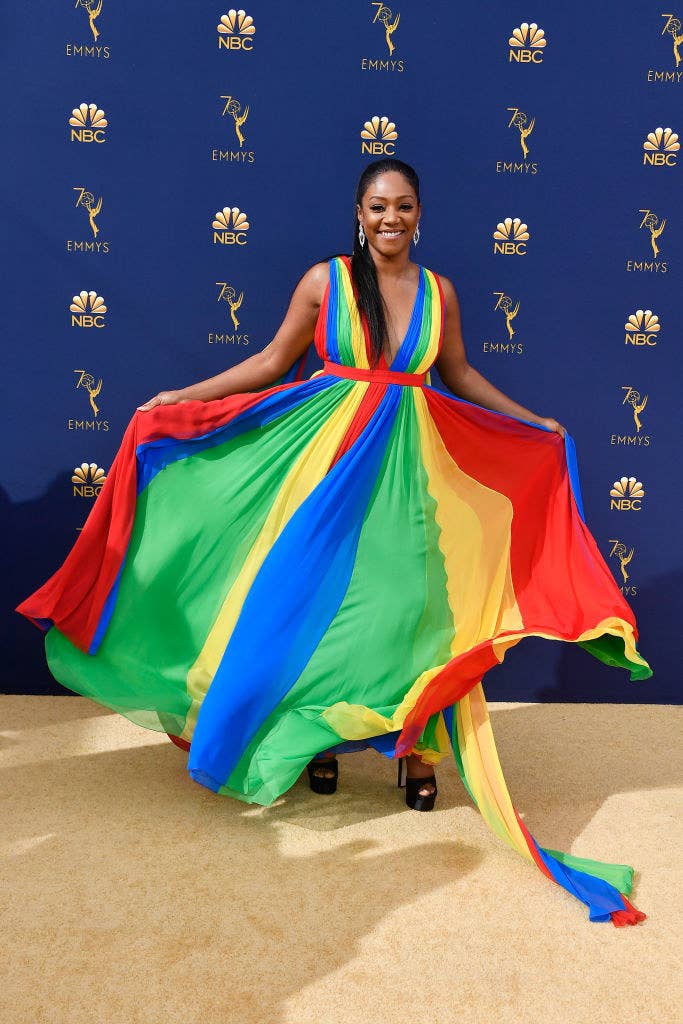 Look 👏 at 👏 that 👏 twirl 👏.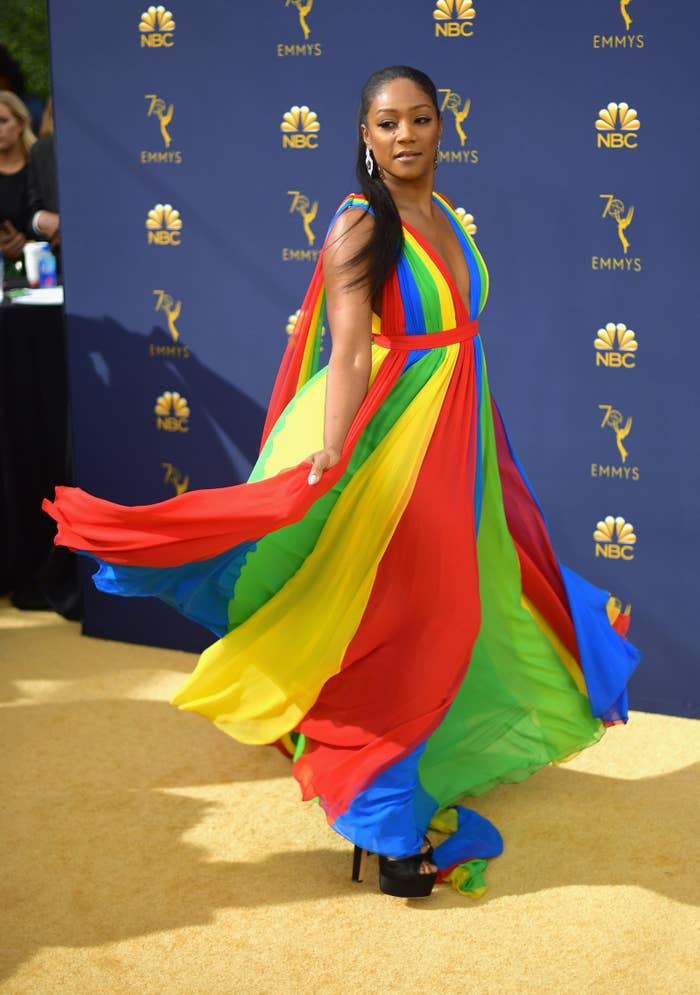 She's a freaking rainbow and her Emmy (which she already won, btw*) is her pot of gold!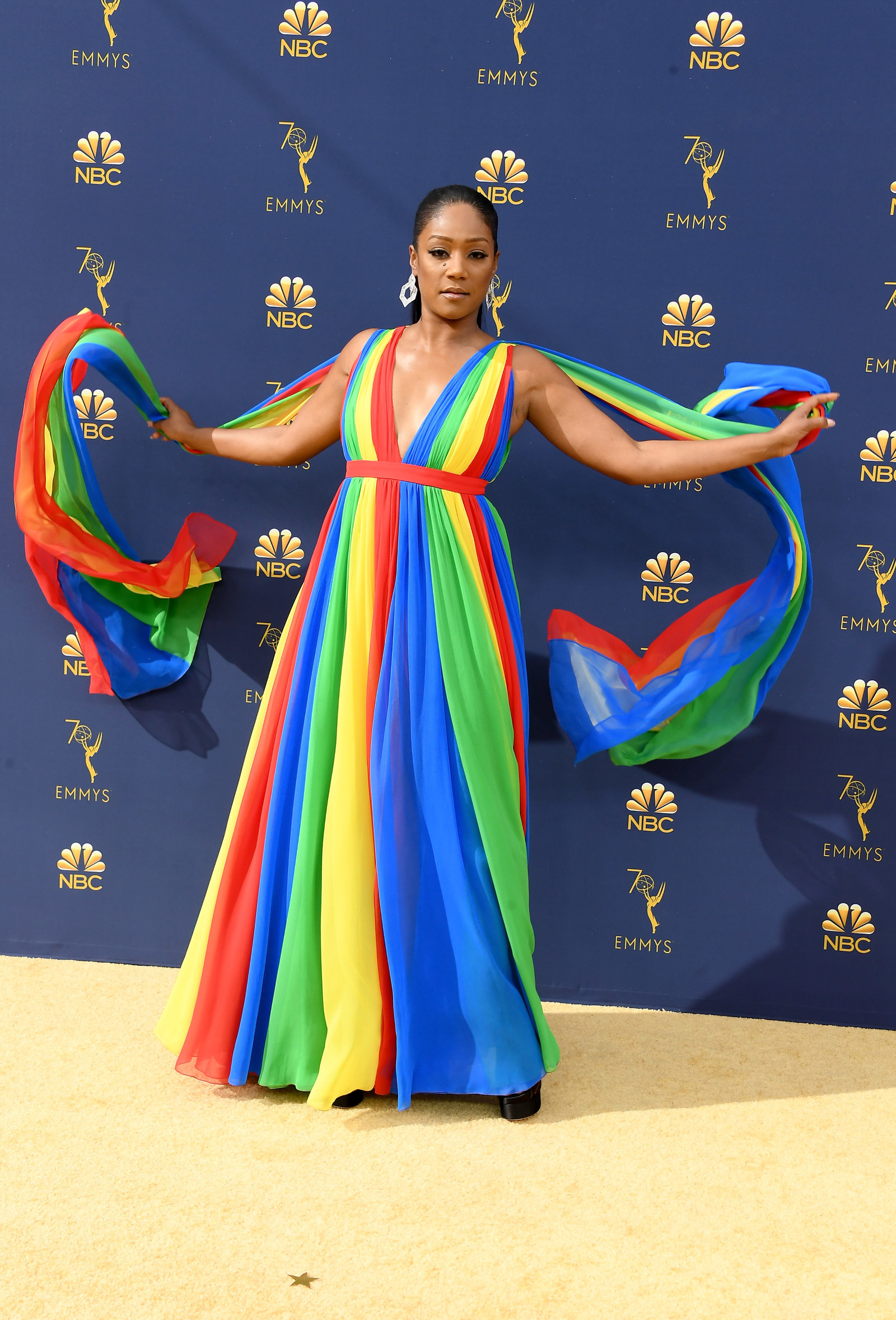 Sure, people made some ~comparisons~ and, TBH, they aren't exactly wrong...BUT STILL!
She looks fabulous and is the queen of my technicolor dreams. Goodbye.