For months, stars have used their platforms to encourage people to wear masks and practice social distancing, while others who have tested positive for coronavirus have opened up about their experiences.
Just this week, news broke that both Robert Pattinson and Dwayne "The Rock" Johnson (as well as his family) had tested positive for the virus. And this weekend, Tiffany Haddish became the latest celeb to talk about her experience.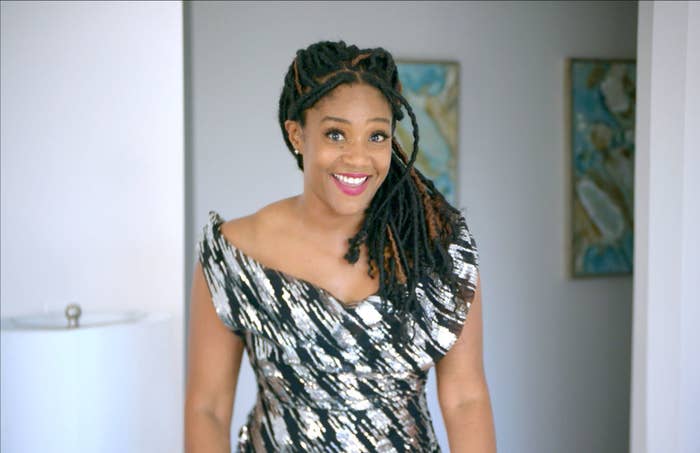 In an interview with Dr. Anthony Fauci — the director of the National Institute of Allergy and Infectious Diseases — the Girls Trip actor talked about her coronavirus diagnosis for the first time.
"I was working on a movie and someone in the movie contracted coronavirus," the 40-year-old stated. "I was not in direct contact with them, but they sent all of us home. We stopped the movie."
"They suggested I go get tested. I got tested, got the results back two days later — they said I didn't have the coronavirus."
"Get the tests the second time," she continued. "I'm not feeling any symptoms or anything, and it comes back like two days later. And they said I did have the coronavirus."
"Mind you, these tests are expensive as all outdoors. They're like 550 bucks, which really made me upset," she said.
"That was three months ago. I've been tested 12 times now because I've been working and everything. Then I get tested again: no virus. And then I had them test me for antibodies again, and then they said I don't have any antibodies. So I think I'm superhuman," she concluded.
Wow, honestly it's stories like these that prove how important it is to follow CDC guidelines to keep yourself and those around you safe!!