Alright, I have something to show you guys, but I need you to STAY CALM. Are you sitting? You should sit down. And, as hard as it may be, no screaming!!!
SQUUUEEE!!!!!!!!!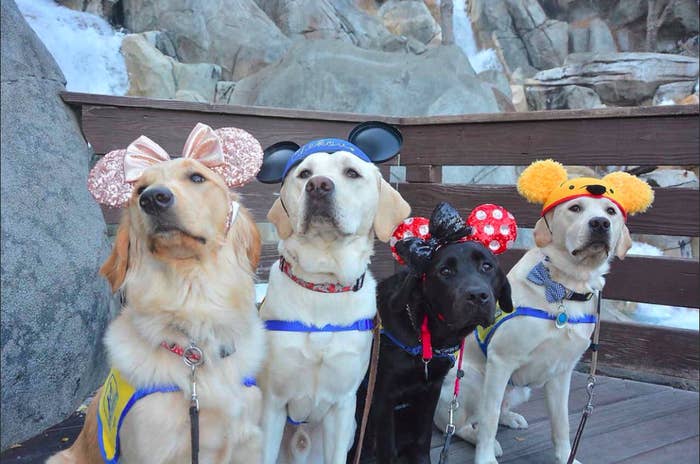 DOUBLE SQUUUUUEEEEE!!!!!!!!!!!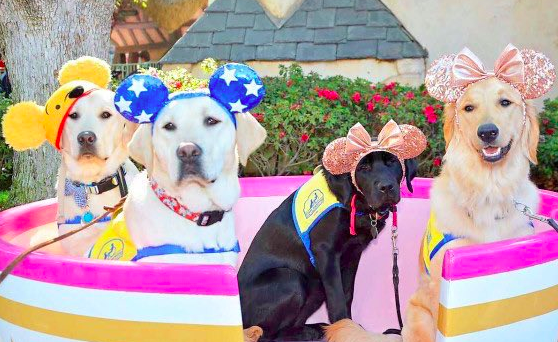 Earlier this week, the Canine Companions for Independence sent four of their service dogs on a field trip to Disneyland and California Adventure.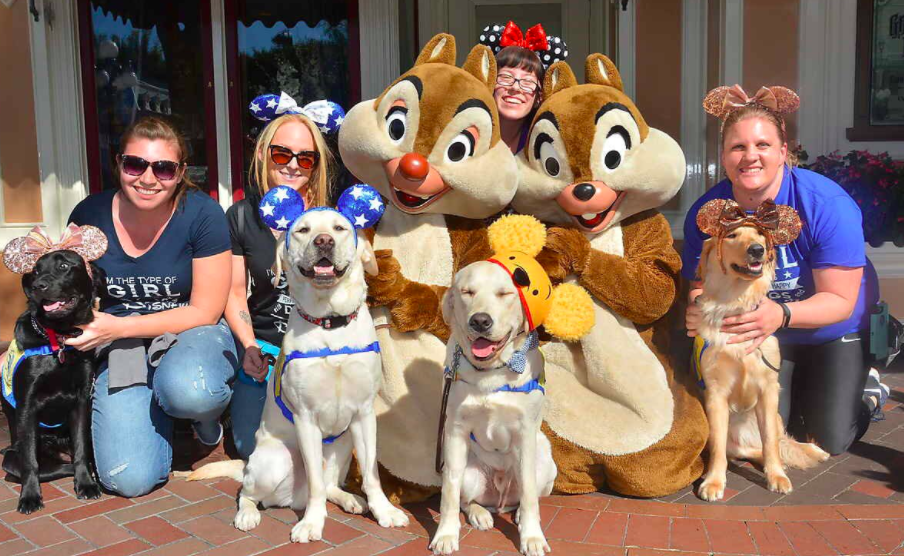 Just look at that smile! That's what pure joy looks like people!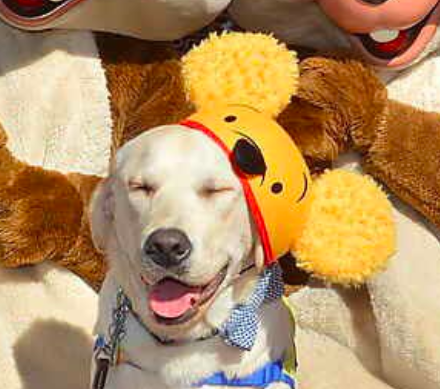 From left to right, I'd like to introduce you to Checkov, Aryssa, Essie, and Ortega.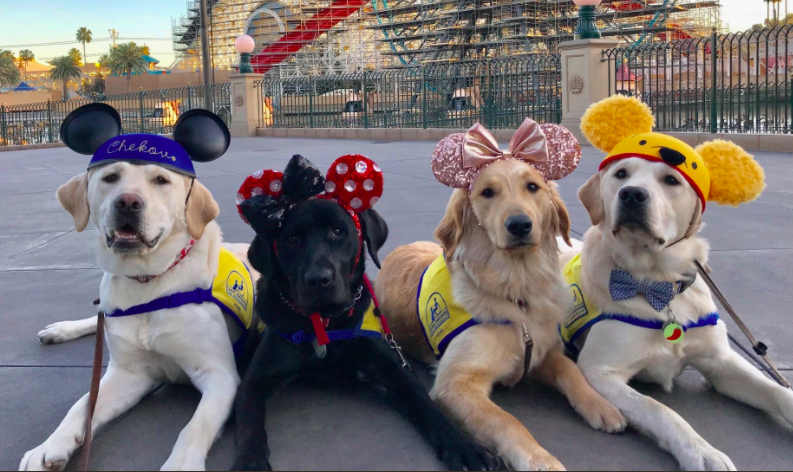 CCI is a non-profit that trains and provides the very best doggos to those in need of assistance, free of charge.
This isn't the first time CCI puppers have visited Disney, and we sure hope it won't be the last. Look! Doggos meeting doggos!!
"Hi, hello, Disney? Yes, I'd like to speak to you about recasting Mickey and Minnie."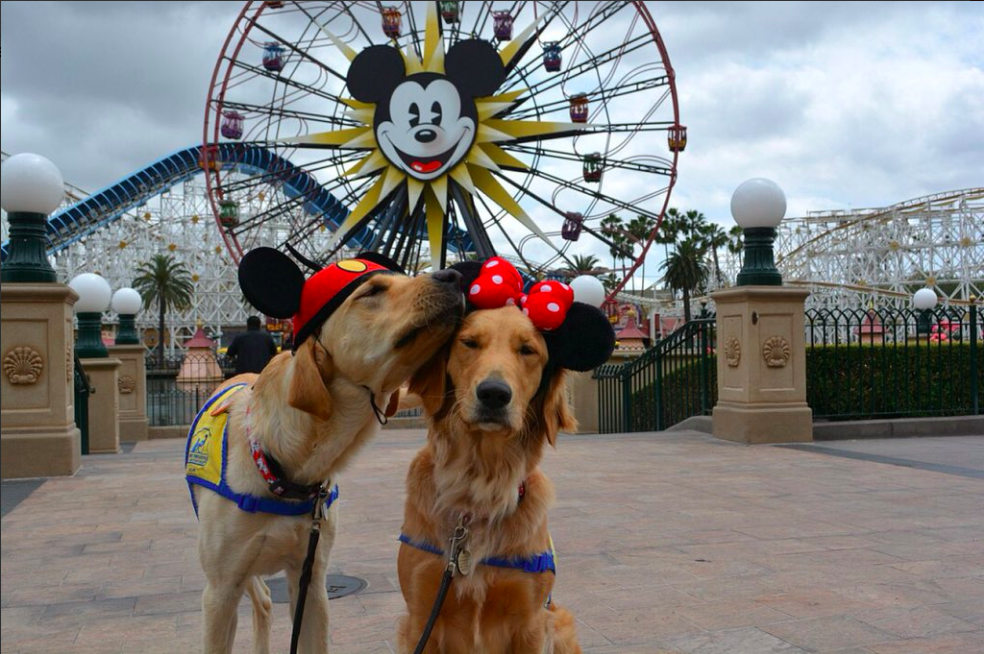 OMG, a sneak peek of Frozen 2?! I'll take 100 tickets, please.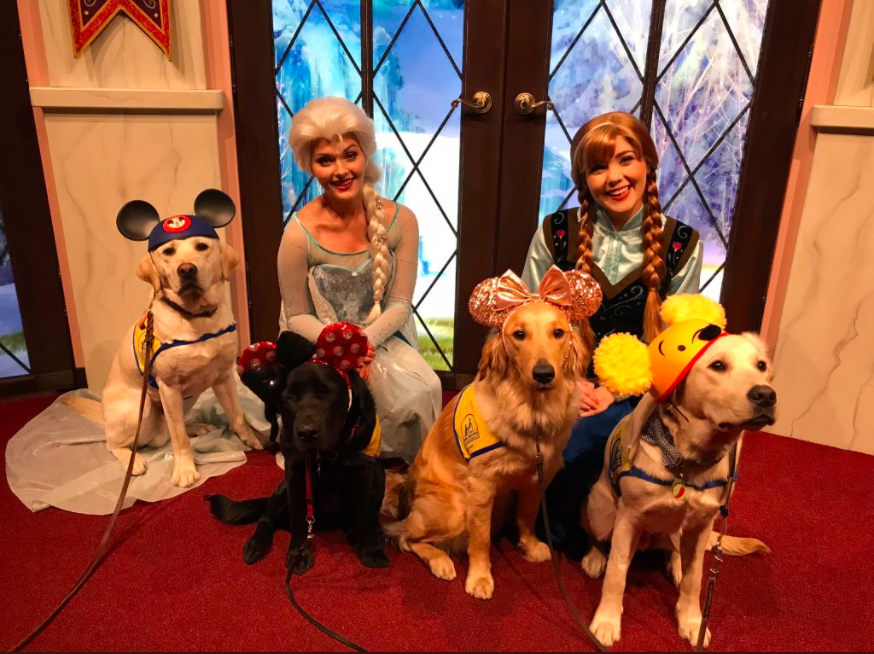 BRB, need to get this photo framed ASAP!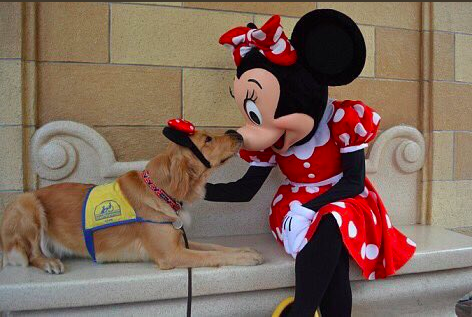 Truly the happiest place on Earth.