The "Parks And Rec" Cast Talk To Each Other Every Other Day And That News Is Better Than Waffles
Okay, but who sends the most memes?!
It's been 10 years since the first Parks and Rec episode aired and I'm not old, you are!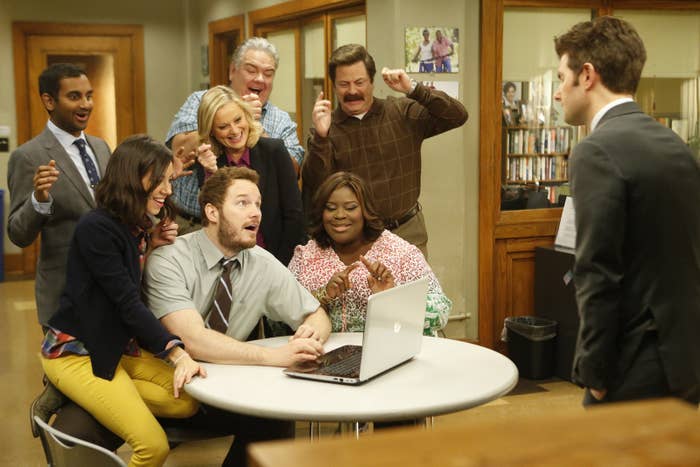 Speaking of their 10-year anniversary reunion at Paley Fest a few months ago, she said, "It was really fun! Man, it was so good...just getting all those people back in one room. You just never know what'll happen and I can't believe what happened; it was out of control."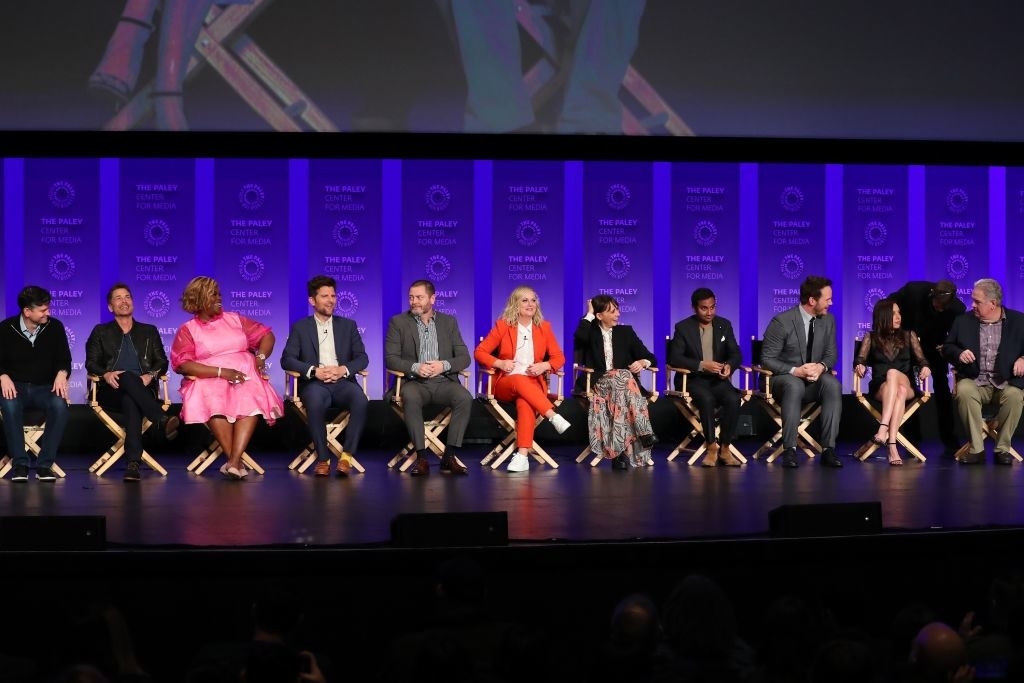 The Child's Play actor also mentioned that the cast has a group text and, TBH, this news makes me happier than Leslie meeting Joe Biden and Ben sitting on the Iron Throne combined.
She said, "Yes, we are [still close]. We're all so busy so it's not like we see each other all the time, but we have like a mass texting chain and someone updates it probably every other day so it's like — you know we're all still spiritually, technologically connected."
I am DESPERATE to know what that chat is like. Who sends the most memes? Do they reveal spoilers about their respective projects? Do they share old photos? Messages of encouragement? Reaction gifs from the show??? I need to know!
But until one of them shares a screenshot of that text chain, you can enjoy this photo that is *chef's kiss*!