Following a recent and long-overdue look at Hollywood's use of blackface in film and television, a scene from The Office's "Dwight Christmas" episode has been edited out for its use of blackface.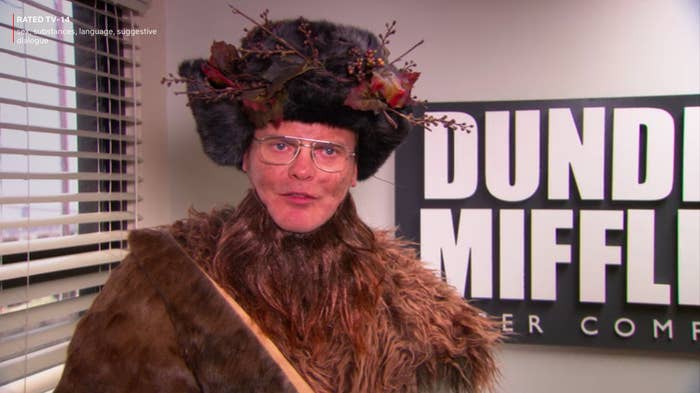 The Season 9 holiday episode follows Dwight, who convinces his colleagues to celebrate a traditional Schrute Pennsylvania Dutch Christmas. This includes him dressing up as the German Santa Claus–esque figure, Belsnickel.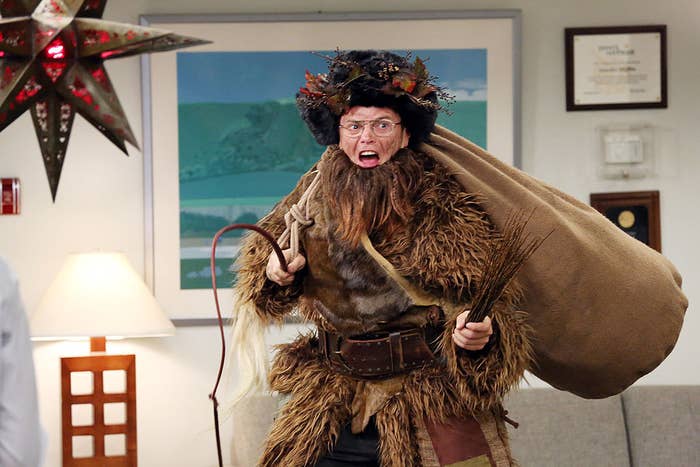 Oscar goes on to explain that Belsnickel has a partner, Zwarte Piet, who is a "slave boy."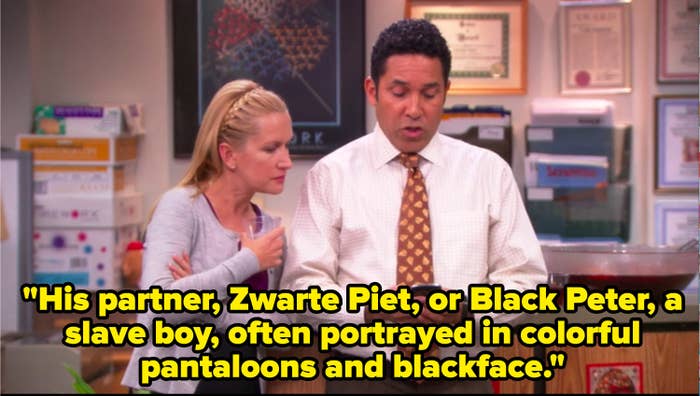 At the mere mention of blackface, Stanley — one of the show's two main Black characters — shuts Dwight down.
"Oh, come on! We don't blindly stick to every outmoded aspect of our traditions," Dwight assures him before going off to the side to text warehouse employee Nate not to show up as Zwarte Piet.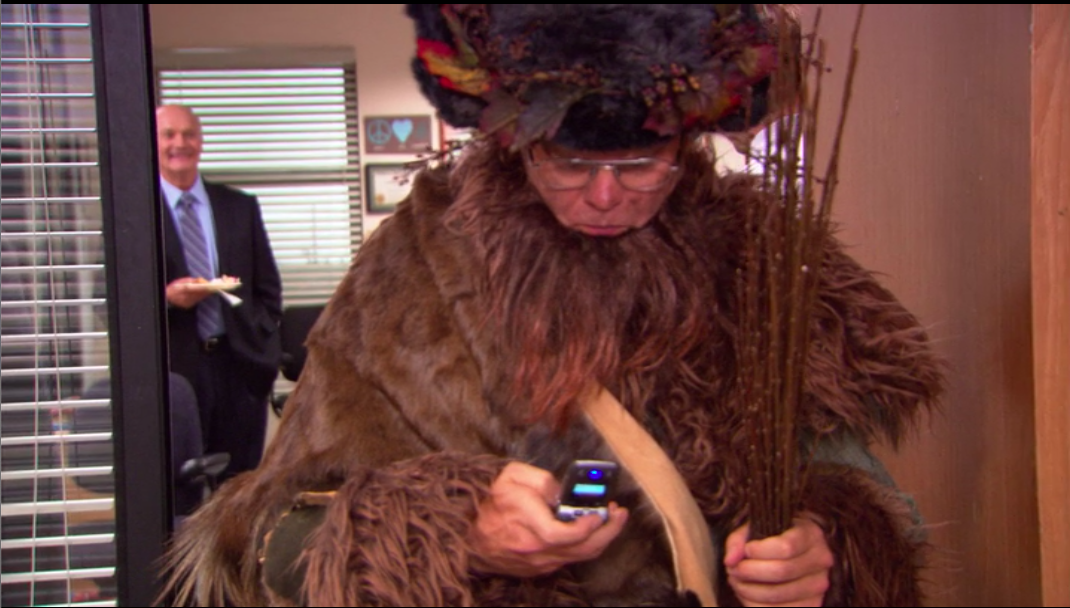 The scene then cuts to Nate approaching the office as Zwarte Piet, including blackface, before receiving Dwight's text and turning around — which is the brief portion that has been edited out. Still, later on in the episode, Nate can be seen in the background of the office party with some blackface makeup still on his face.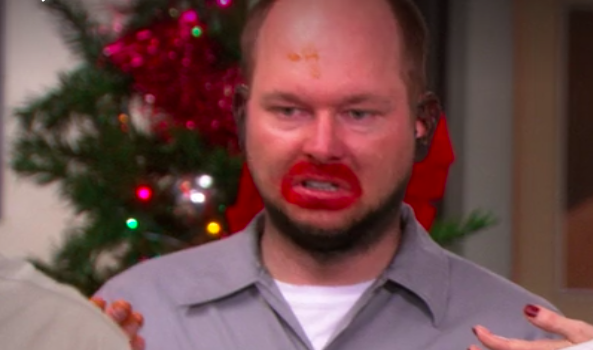 "The Office is about a group of people trying to work together with mutual respect despite the inappropriate actions of their boss and assistant manager. The show employed satire to expose unacceptable behavior and deliver a message of inclusion," series creator Greg Daniels said in a recent statement.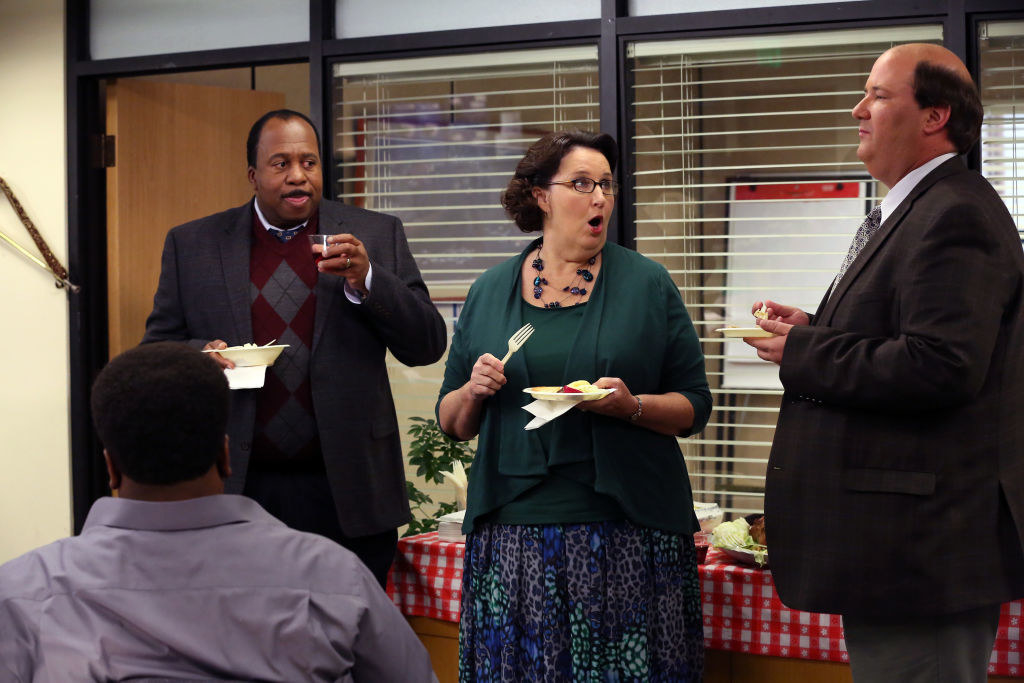 "Today, we cut a shot of an actor wearing blackface that was used to criticize a specific racist European practice. Blackface is unacceptable and making the point so graphically is hurtful and wrong. I am sorry for the pain that caused," he concluded.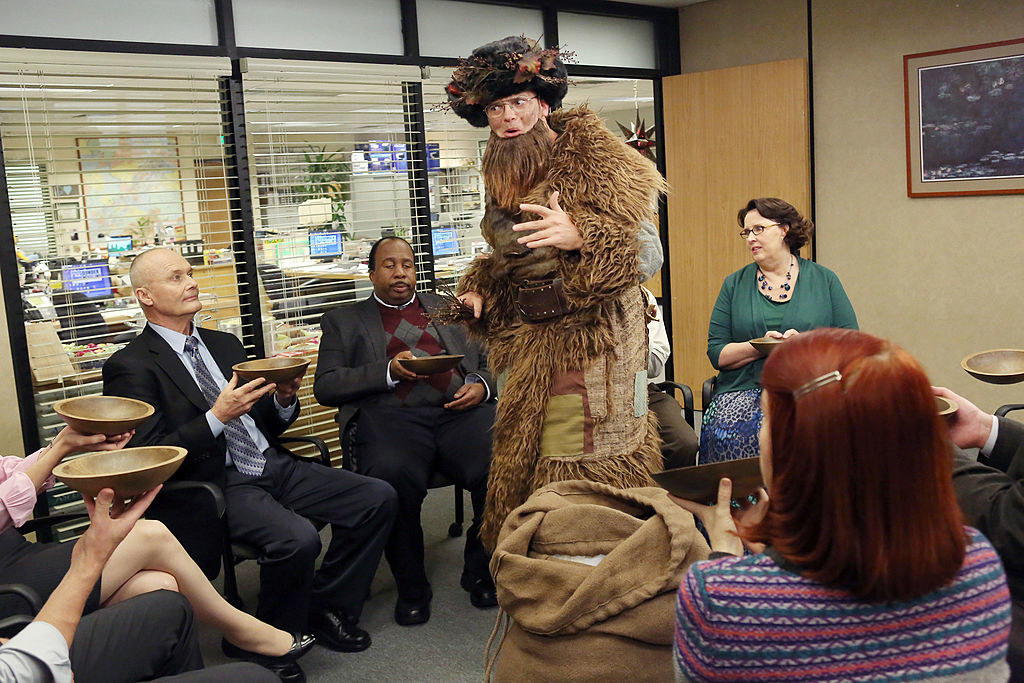 The shot will no longer appear in the 2012 episode in any form, including Netflix, syndication, or when the series moves to Peacock next year.