There is nothing — and I do mean NOTHING — that we hopeless romantics love more than an enemies-to-lovers romance. N.O.T.H.I.N.G.
Well, this week, we enemies-to-lovers lovers received the ultimate gift, just in time for the holidays: our first trailer for the highly anticipated book-turned-movie The Hating Game! Check out the trailer:
The movie is based on the bestselling book of the same name by Sally Thorne and is the ultimate unlikely love story.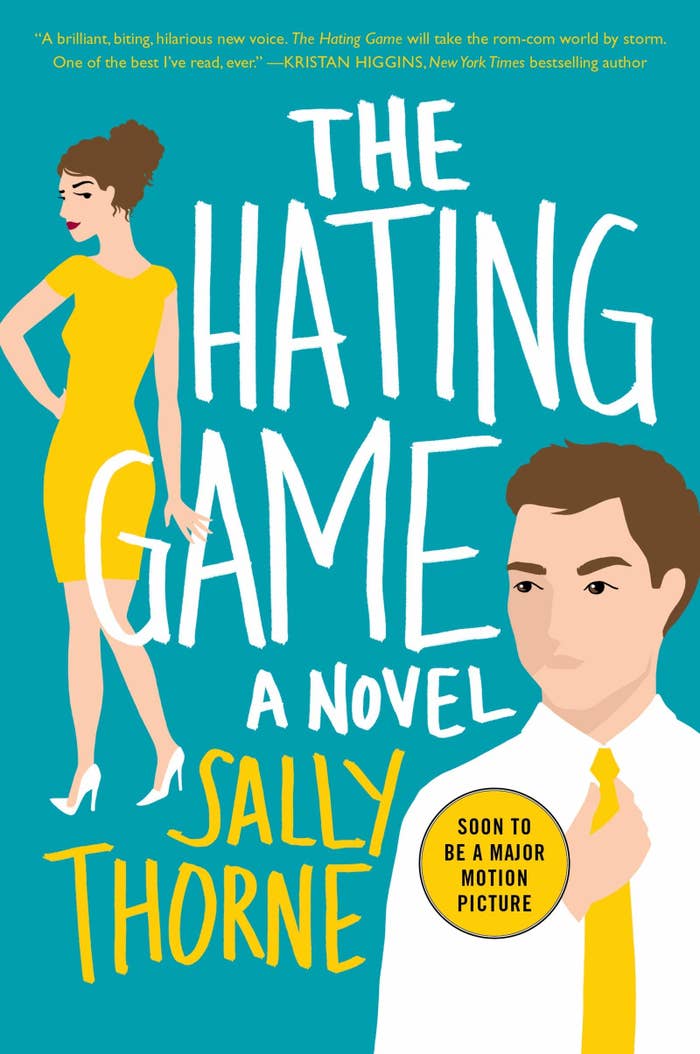 You see, Lucy (played by Lucy Hale — no, really, the character is also named Lucy) is trying her best to get ahead in her career. There's just one problem: Her coworker Joshua (Austin Stowell) is the absolute worst.
And after it's announced that the company they work for will be promoting someone to "managerial director," the gloves come off completely.
Like, things get ~physical~.*
You can imagine that the above Fight Club scene got them a stern talking-to from HR.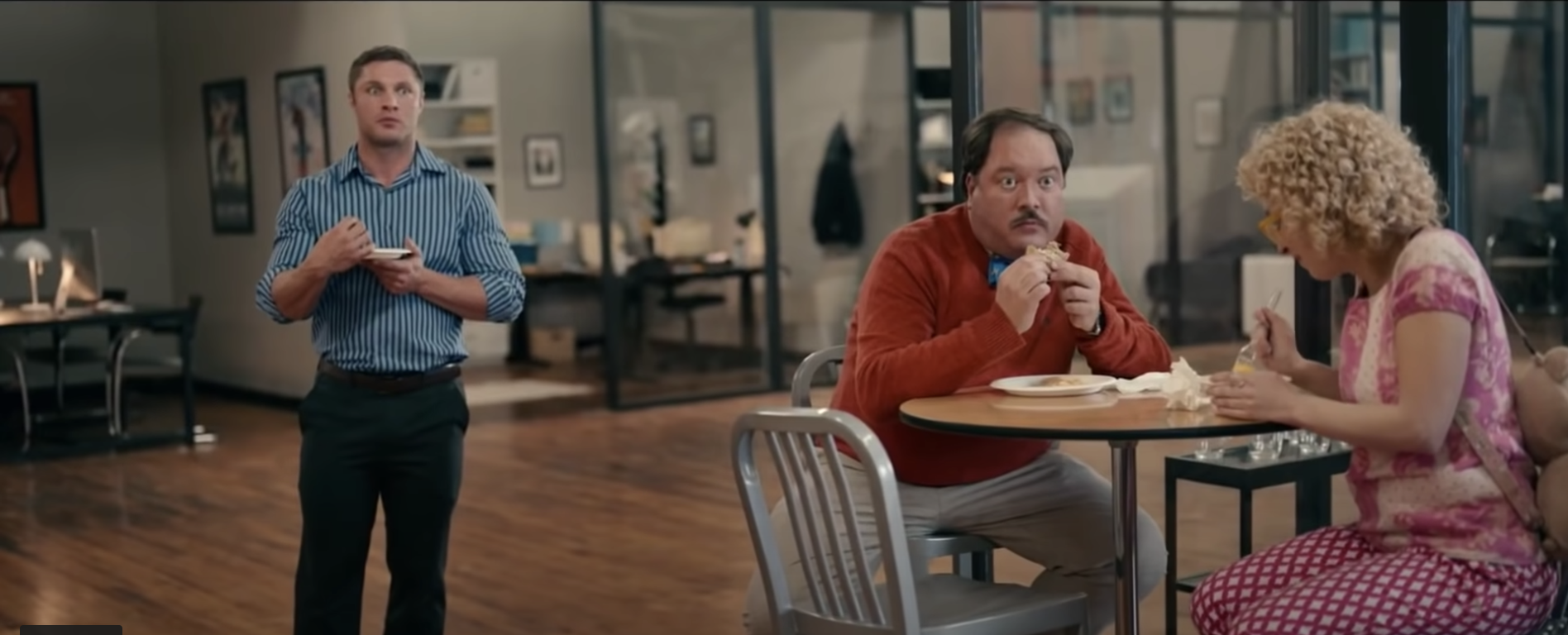 However, things take an unexpected (and steamy) turn after Lucy has a rather ~sexy~ dream starring Joshua, and she realizes her hate for the man may be coming from a place of genuine attraction.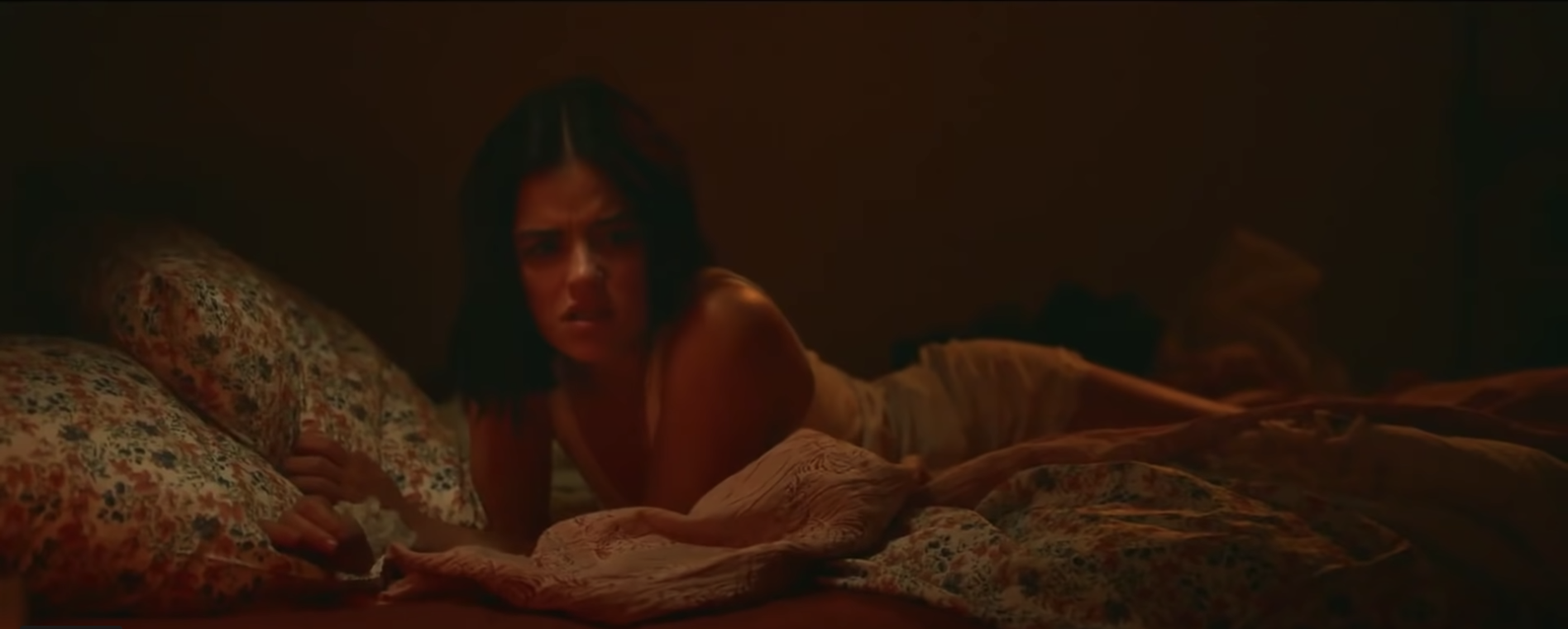 Y'all — the banter! The looks! The! Clear! And! Present! Longing! Sign us the heck up!!!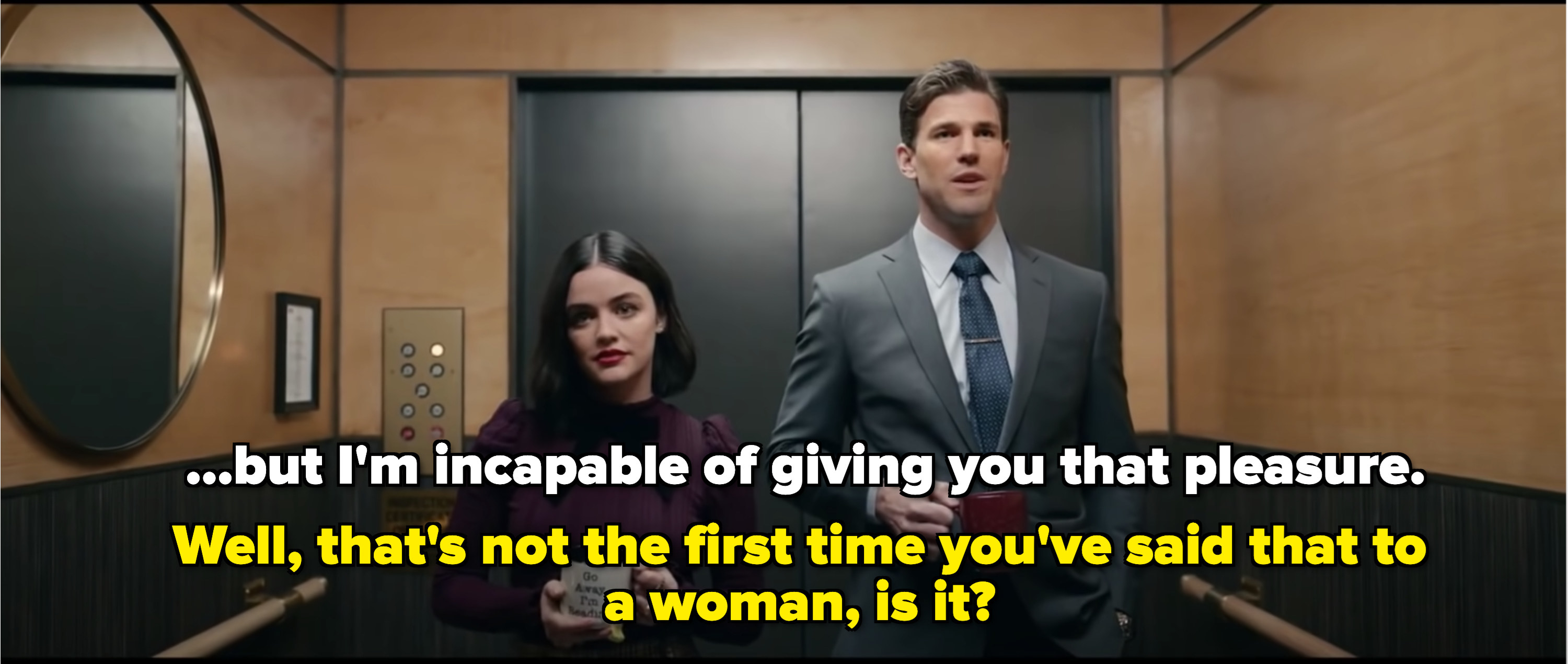 And yes, he does call her Shortcake (screams internally and externally very loudly)!!! But will we get other fave book moments? Will we see a green* bedroom? Her Smurf collection? The paintball scene? Only time will tell!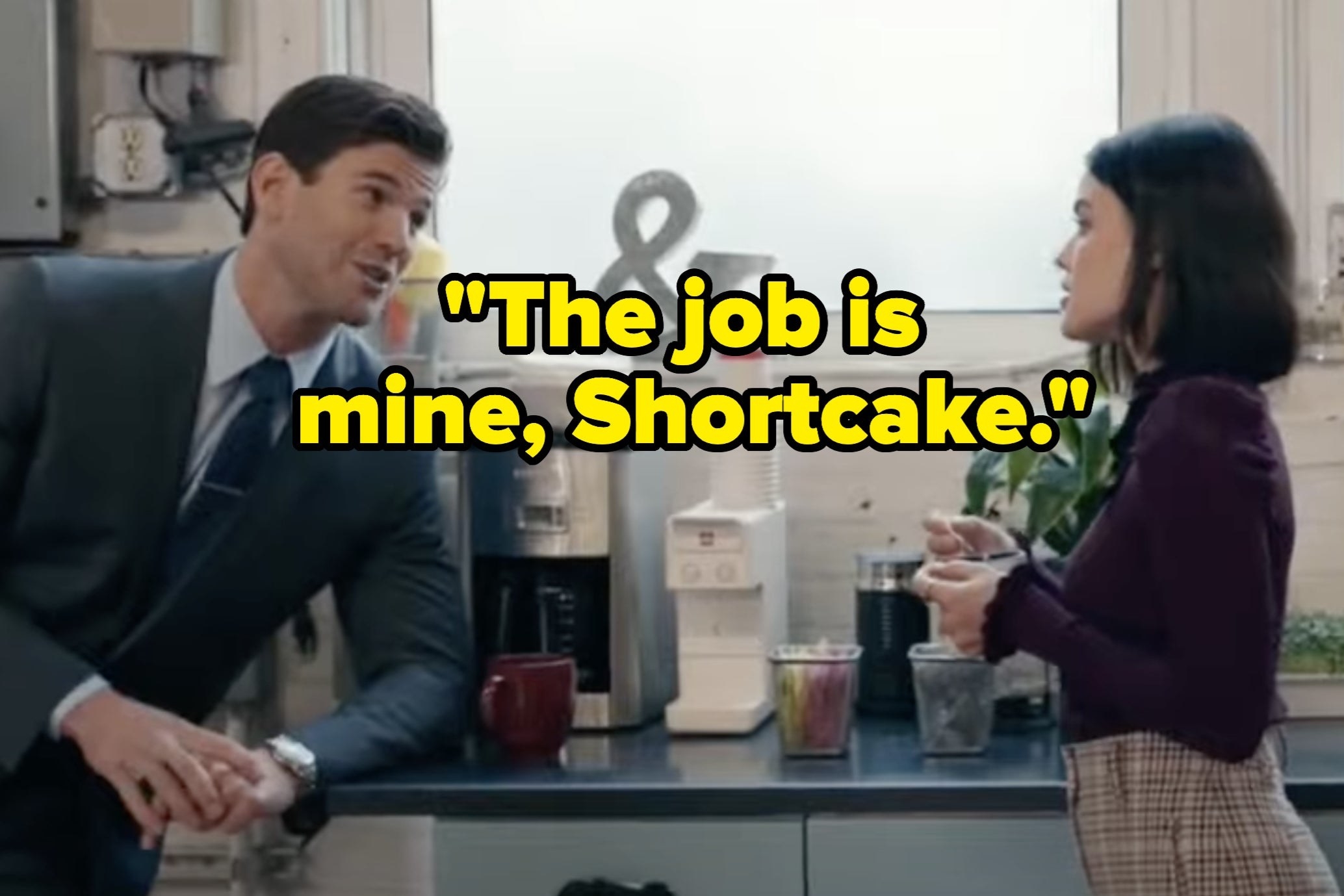 Fans are ready!!
So there you have it! Will these two mortal enemies overcome their differences in the name of love (and also hate)? Find out when The Hating Game hits theaters and VOD on Dec. 10!