I Never Would've Known These Things About Celebs If I Hadn't Seen These Talk Show Moments
GoT, body positivity, and matching tattoos.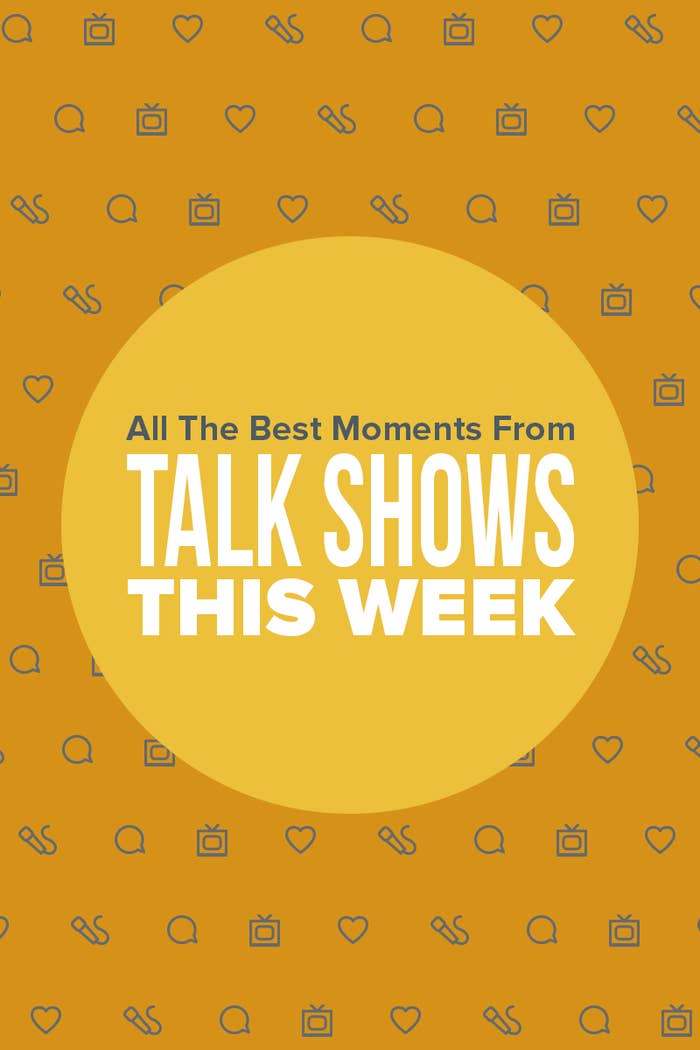 1.
Gwendoline Christie talked about the final season of Game of Thrones...
2.
...as did Kit Harington.
3.
Dwyane Wade recounted that iconic photo of him falling on Chrissy Teigen and John Legend.
4.
Justin Hartley talked about getting mistaken for Ryan Reynolds.
5.
Lizzo discussed being labeled as "body-positive."
On The Daily Show With Trevor Noah, Lizzo said, "I think it's so interesting that now body positivity is this buzzing term — there's no term for body negativity, because it's the norm, it's what we expect. So, at this point, I realize that my mere existence is a form of activism, especially in the body-positive community ... but I'm nobody's celebrity totem."
6.
Scarlett Johansson talked about getting matching tattoos with the Avengers cast...minus Mark Ruffalo.
7.
Mandy Moore chatted about her reunion with her A Walk to Remember costar, Shane West.
8.
Kate Hudson opened up about her three kids, including her six-month-old daughter.
9.
Kiernan Shipka opened up about rewatching Mad Men.