Someone Asked Sophie Turner If "We Can Have Peace Now" And Her Response Is A Lesson In Allyship
Take notes.
Over the weekend, Sophie Turner and Joe Jonas became the most recent celebs to protest for Black lives and demand justice for George Floyd and the other victims of police brutality.
The couple attended a peaceful protest in Mammoth Lakes, California, where people lay facedown with their hands behind their backs, as George Floyd did when he was being arrested. People also took a knee and shouted, "No justice, no peace."
Sophie shared pics and video of the protest on Instagram, where one fan commented, "I mean they've been arrested and [charged] with murder so [there's] justice soooo can we have peace now?"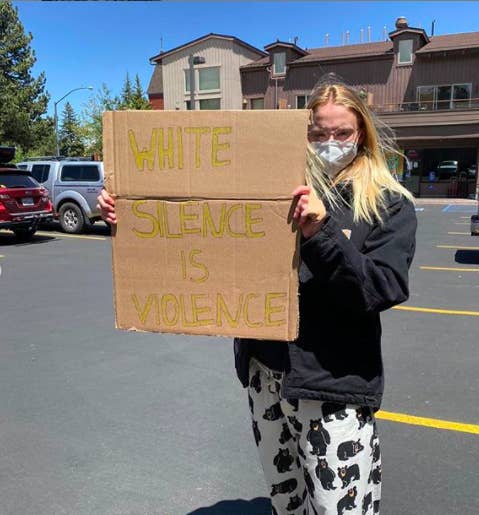 Me, a Black woman, after reading that comment:
In an example of true allyship, Sophie clapped back at the commenter and explained why, no, we can't have peace: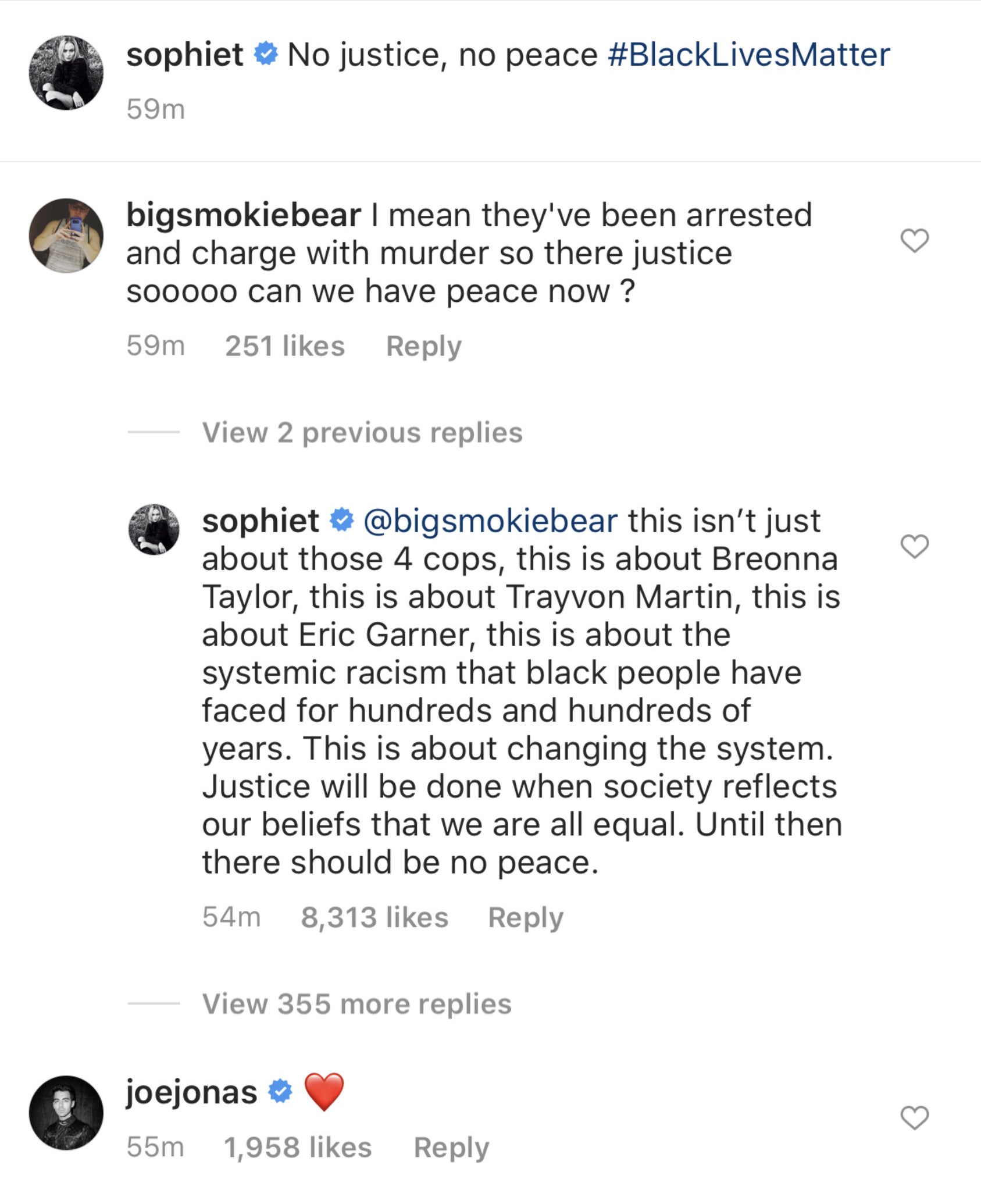 The 24-year-old actor has been vocal in her support for the BLM movement, saying, "I stand in solidarity with those speaking out against racism and fighting for justice and equality. Silence is not an option."
Click here to see how other celebs are using their platforms to speak up and educate others on the Black Lives Matter movement.