1.
Demi Lovato channeled icon Selena Quintanilla.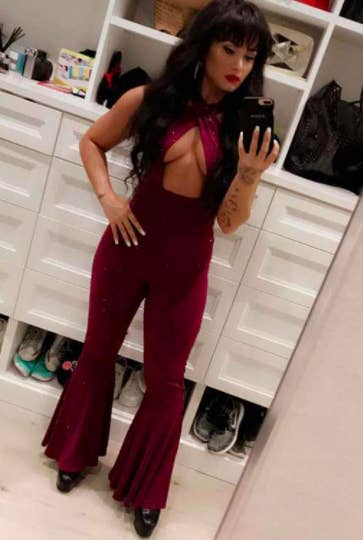 2.
Ryan Seacrest and Kelly Ripa gave Elisabeth Moss a run for her money with their Handmaid's Tale costumes.
4.
Jennifer Garner was adorable as a "Cat Nap."
5.
Colton Haynes went as Marge Simpson.
7.
And then Kim also dressed as Aaliyah...
10.
Dua Lipa crushed it as Winona Ryder's angsty Beetlejuice character.
11.
Lauren Conrad probably tried to kidnap some puppies in her Cruella de Vil costume.
12.
Joe Keery swapped his spiky baseball bat for a magic wand.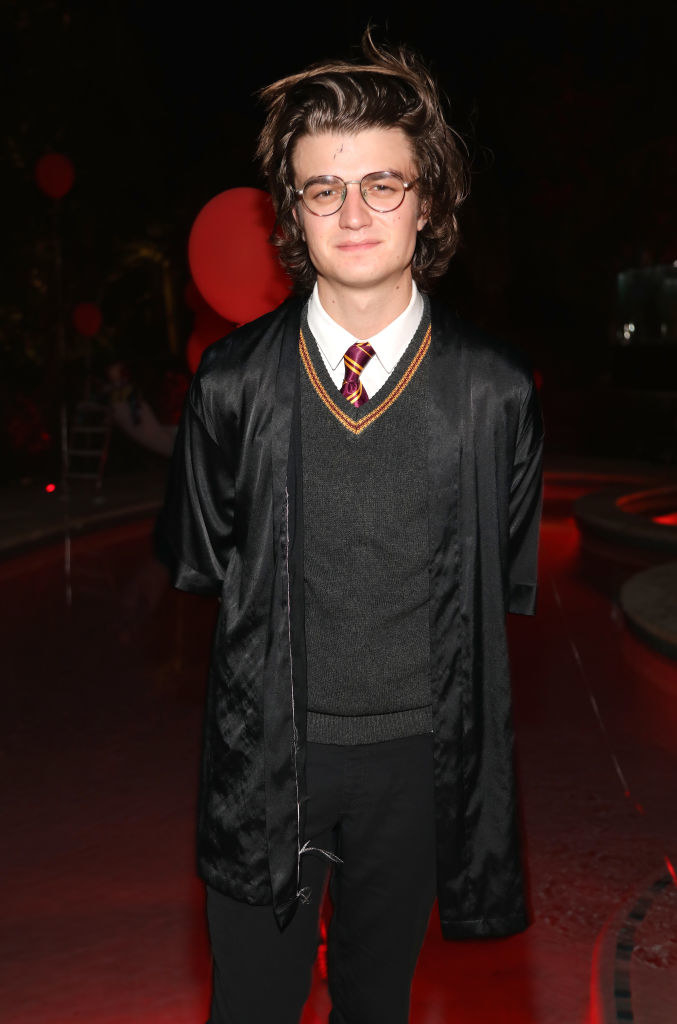 13.
And Adele glittered it up in green.
14.
Jenna Dewan Tatum frolicked as a forest fairy.
17.
Sarah Paulson and Holland Taylor were cute as a panda and Harley Quinn.
18.
Rita Ora slayed as villainess Poison Ivy.
19.
Behati Prinsloo gave an X-ray look at her bun in the oven.
20.
Jaimie King celebrated the Season 2 premiere of Stranger Things as Eleven.
21.
Madelaine Petsch went from Riverdale to Rocky Horror.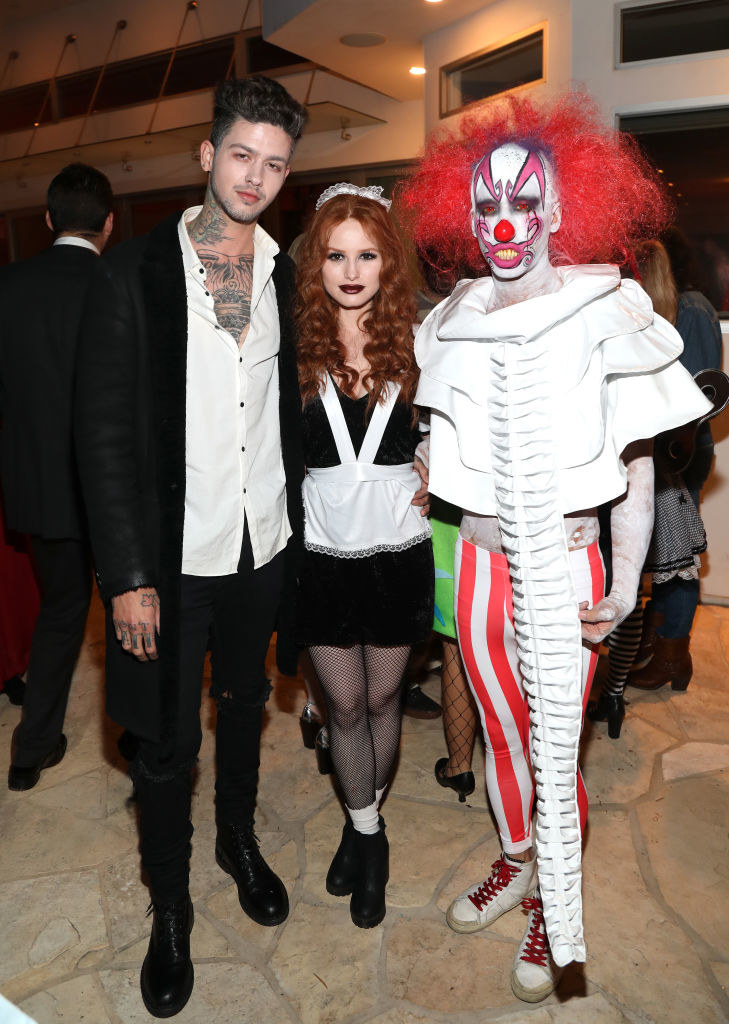 22.
Paris Hilton served a ~lewk~ as Princess Jasmine, while her expecting sister Nicky went as a classy cat.
23.
Rachel Lindsay and fiancé Brian Abasolo looked amazing as a Playmate with her Playboy.
24.
Bruce Willis made us do a double-take as one half of The Shining twins.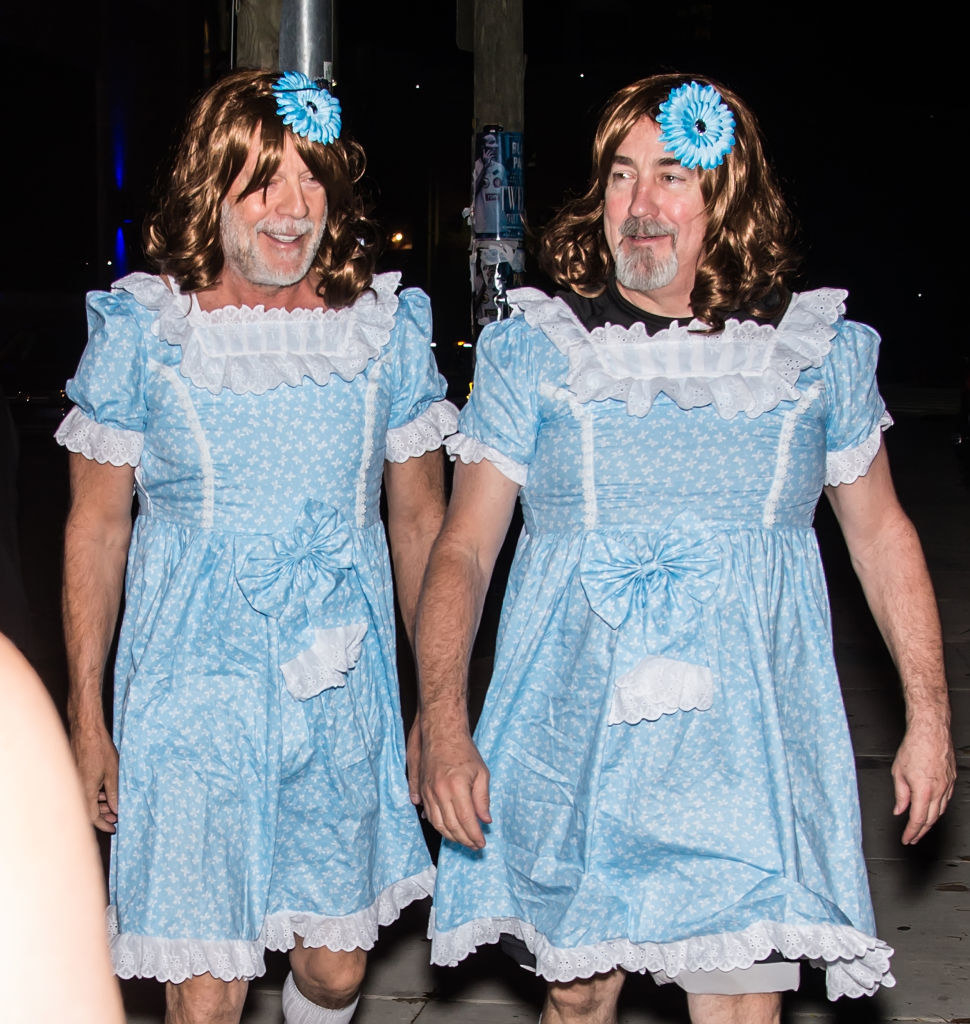 25.
Will Poulter rocked an UNCANNY look as Sid from Toy Story, and raised awareness at the same time.
26.
Joanna Krupa's Sandy gave me multiplying chills.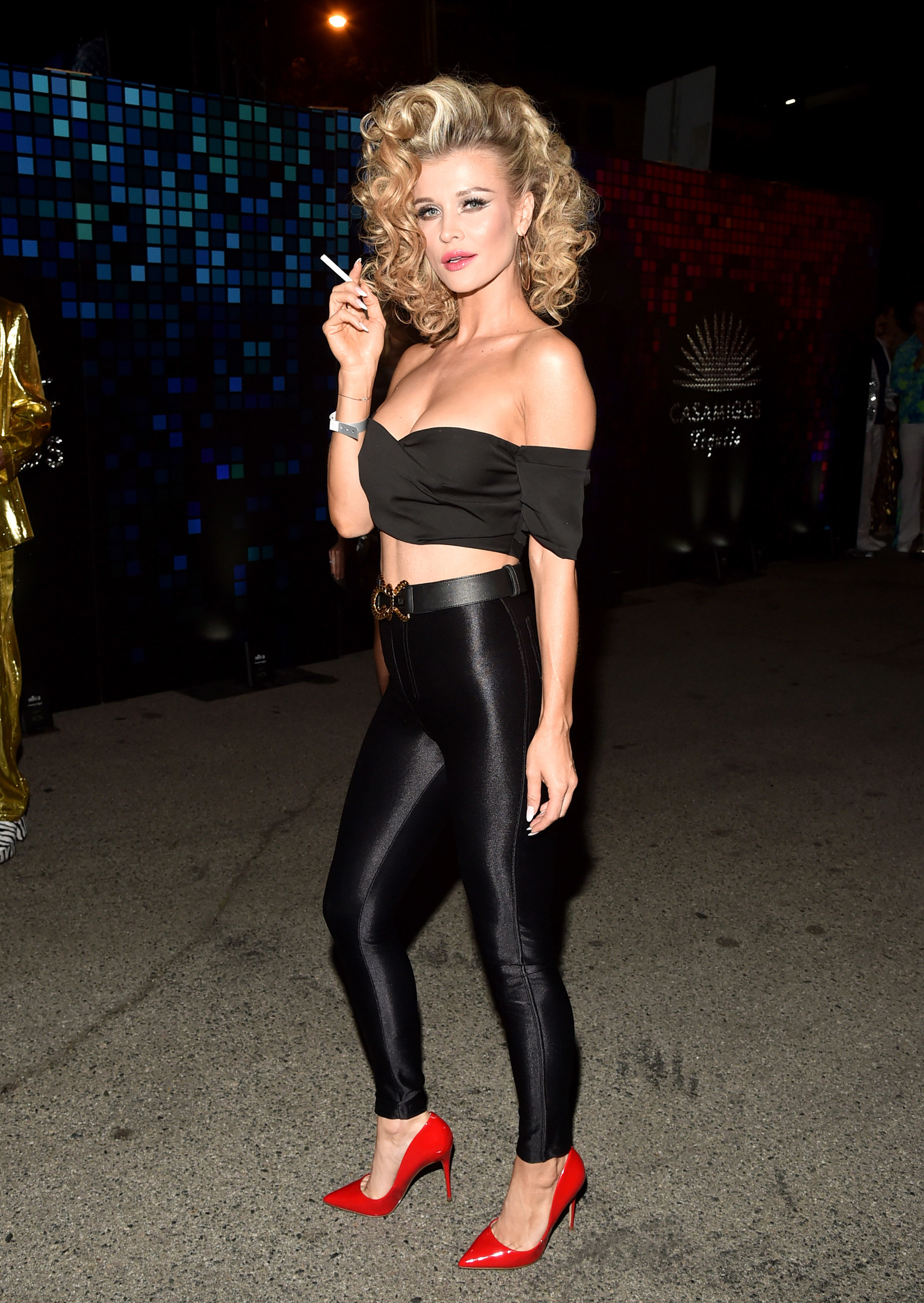 27.
Sarah Michelle Gellar and Freddie Prinze Jr. went back to the '80s with their Pretty in Pink costumes.
28.
Lady Gaga got a little snippy as Edward Scissorhands.
29.
Chance the Rapper had all eyez on his Tupac and Jada Pinkett Smith couples costume.
30.
Zayn Malik covered up as Spider-Man, while Gigi Hadid dressed as Spidey's girlfriend, The Black Cat.
32.
Gisele and Tom Brady were every millennial's favorite breakfast.
33.
Kerry Washington was spooky as a skeleton, and Bellamy Young did her best Mia Wallace from Pulp Fiction.
34.
Kylie Jenner was sweet as an angel.
35.
Channing Tatum and Jenna Dewan-Tatum were nightmares before Christmas.
36.
The Property Brothers were Wonder Women.
37.
Chrissy Teigen and John Legend rocked it as Carmen Miranda and Groucho Marx.
38.
Neil Patrick Harris and his fam went as "carnival curiosities."
39.
Justin Timberlake and Jessica Biel have a friend in me, because they won me over with their Toy Story costumes.
40.
Cardi B slayed this Cruella look.
41.
Gabrielle Union and Dwayne Wade were cute as Milli Vanilli.
42.
Lebron James was TERRIFYING as It.
43.
Khloe Kardashian and Tristan Thompson were each other's moon and stars as Khaleesi and Khal Drogo.
44.
Anna Camp and Skyler Astin channeled Wayne's World.
45.
And Halle Berry was a spider witch!
UPDATE
Additional costumes and celebs have been added to this post since its original publication date.
This post will be updated as more celebs share photos of their Halloween celebrations.