So, these are the McElroy Brothers and Lin-Manuel Miranda is a HUGE fan of their comedy advice podcast, My Brother, My Brother and Me, or as the cool kids call it, MBMBaM.
Now, obviously you know Lin-Manuel Miranda, the super talented, adorable genius who created Hamilton and is just ONE LETTER AWAY from becoming the youngest EGOT winner. Yeah, that guy.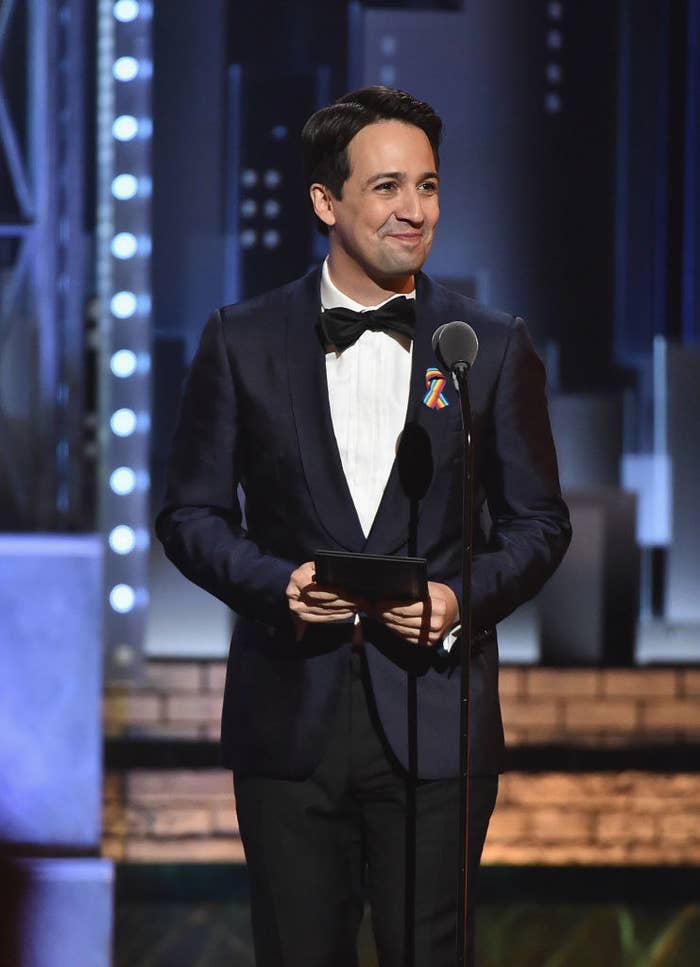 Anyway, if you're a fan of his, you may have noticed that he tends to do this like, half-wave half-air punch thing.
So, right now you're probably like, "WTF is an imaginary *great job* car horn?" Well, buckle up and LET ME TELL YOU.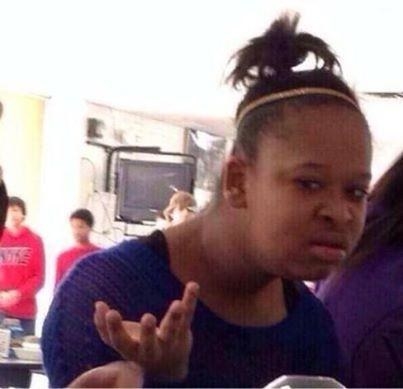 Like many other fans, Lin became obsessed with the idea and did everything he could to make the *great job* horn a reality...the only way he knew how.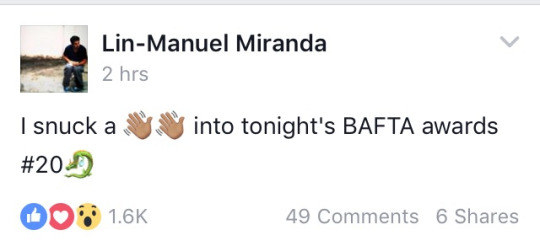 The brothers — Justin, Travis, and Griffin — are usually in awe of the depths LMM will go to for a *great job* horn.
But, they felt differently when Honda came along with this nonsense.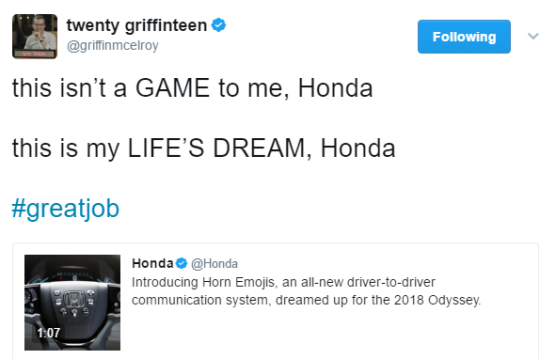 Luckily, the LMM/MBMBALaM fans (why yes, that is a mouthful) took matters into their own hands.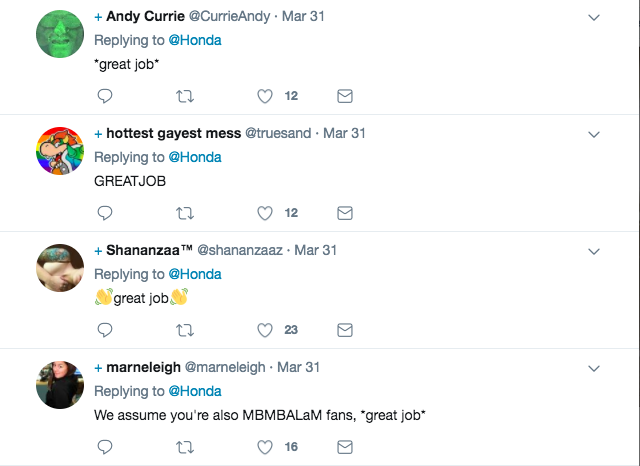 Now, this isn't the first time that Lin's cleverly referenced the McElroys. He paid homage to them IN A LYRIC IN HAMILTON, and then thanked them in his 2016 Tony's speech.
But in this case, he's gone so far as to get other celebrities involved, such as RuPaul:
Even Hillary Clinton is in on it:
So if you ever see him doing an adorably awkward wave or posting something like this...
...Now you can be in on it too! 👋👋