If you binge-watched Stranger Things 2 this past weekend like everyone else or saw the movie It, then you're no doubt familiar with Finn Wolfhard.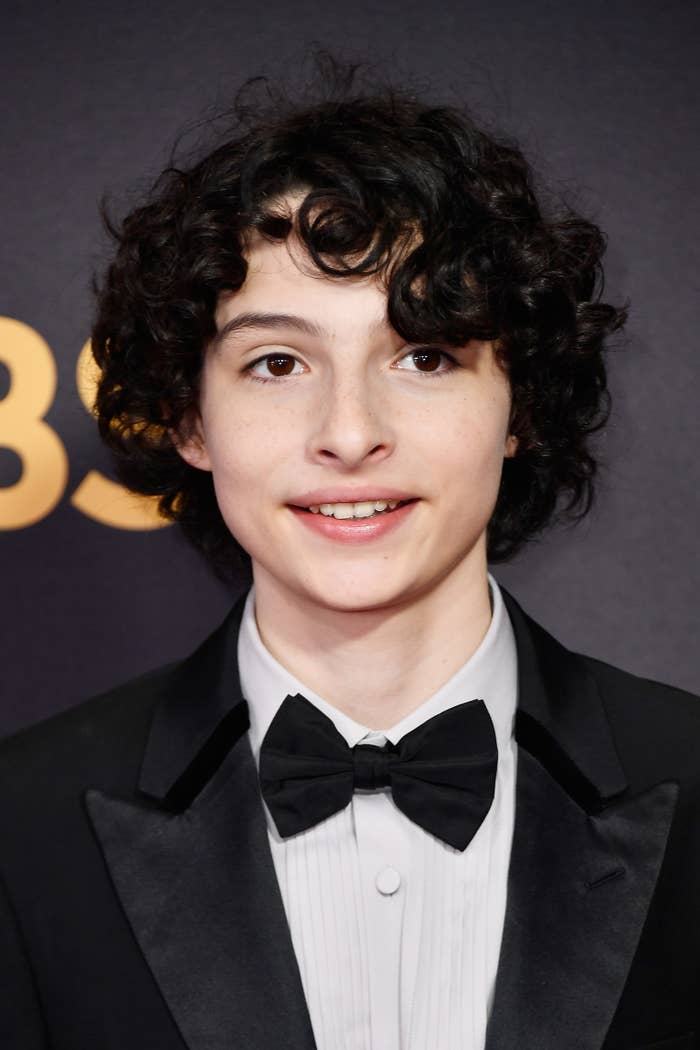 Well, earlier this week, fans spotted Finn coming and going from his hotel and, when he didn't go over to meet them, they called him heartless.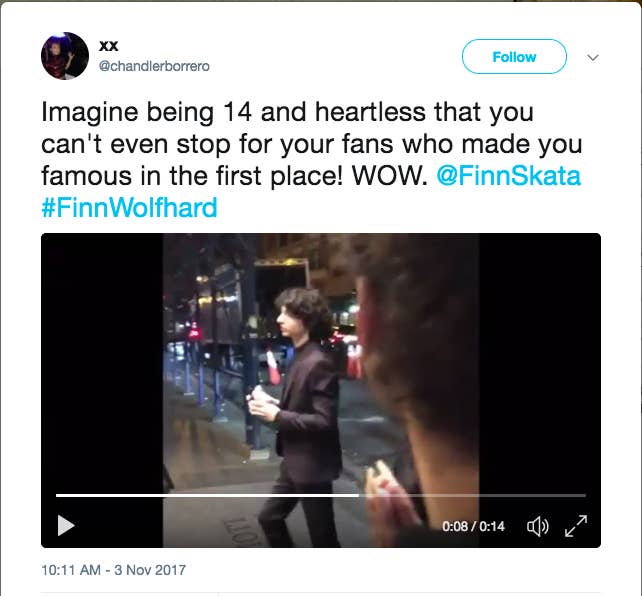 In the video, which has since been deleted from Twitter, Finn can clearly be heard saying, "Hi." However, when he didn't greet his fans personally, they called him "so rude."
Shannon Purser — who played fan-favorite, Barb — quickly got wind of the tweet, and clapped back in defense of her former costar.
In a powerful thread, she tweeted that "no actor is under any obligation to stop for anyone," and that it's not okay to "make young actors feel guilty or indebted" when they don't say hello.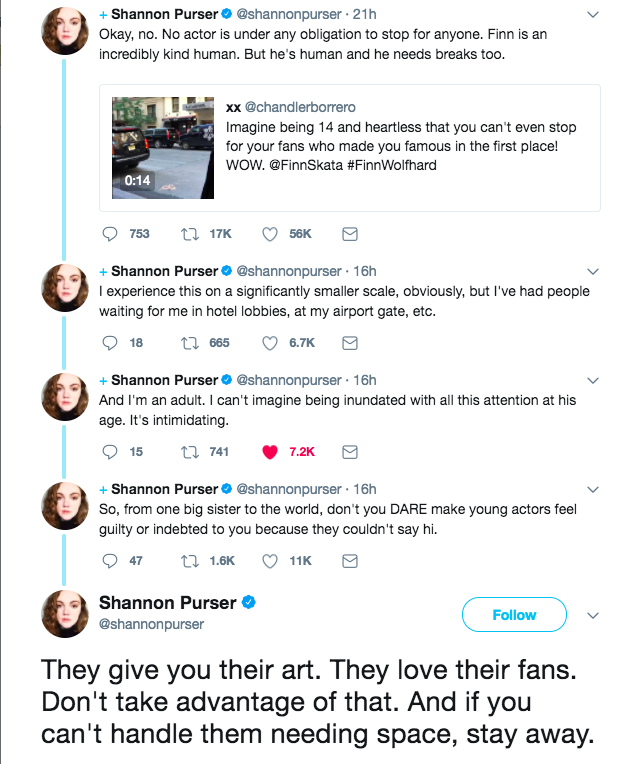 Many of Finn's cast members liked Shannon's tweet, and Noah — who plays Will — even added his own comment.
Soon after, fans began tweeting their own messages of support, with Finn, himself, even liking a couple.

Let's all just be more considerate of one another, shall we?