Earlier today, Selena Gomez — who made history as the first person to reach 100 million followers on Instagram — made her account private.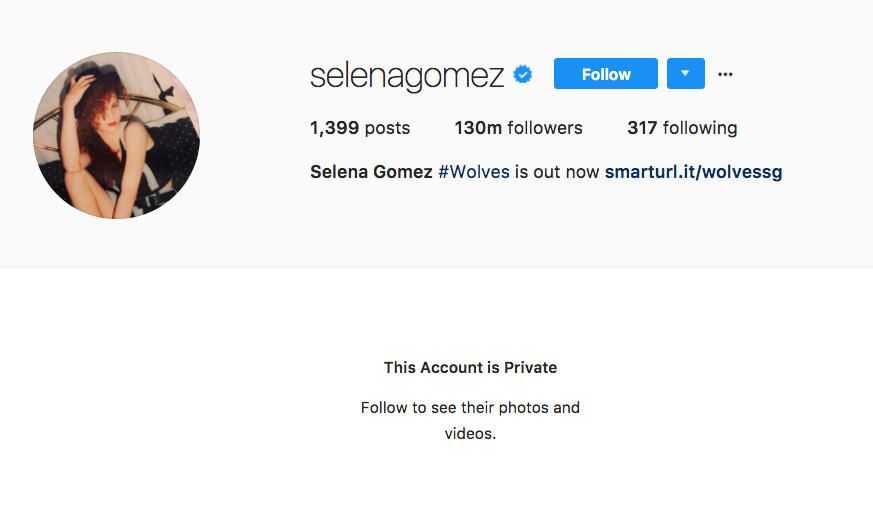 Though the singer hasn't made an official announcement explaining her decision, she made the change shortly after calling out an interview she did with Billboard.
In a now-deleted post on her Instagram Story, Selena snapped a screenshot of the interview with a comment that said, "Never will I let another human guess my words ever again. Or invite them in my home. That is so hurtful. The most 'ridiculous' part of that is no one knowing my heart when I say things."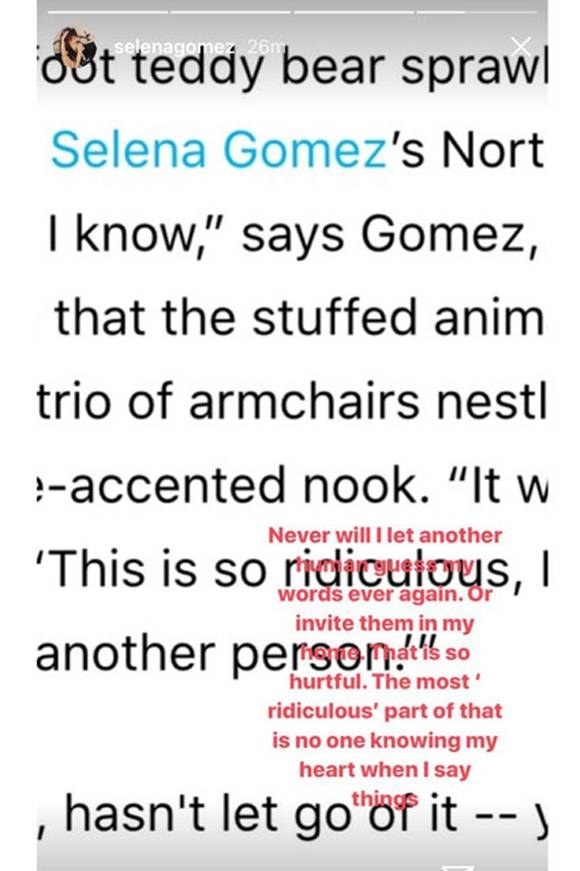 Her criticism was written directly over the very beginning of the interview, where the author noted a giant teddy bear in the singer's home:
There's a five-foot teddy bear sprawled across the kitchen floor in Selena Gomez's North Hollywood home. "I know, I know," says Gomez, rolling her eyes, acknowledging that the stuffed animal doesn't quite blend with the trio of armchairs nestled in the inviting, marble-accented nook. "It was a gift, and at first I thought, 'This is so ridiculous, I can't wait until I give it away to another person.'" But Gomez, 25, hasn't let go of it — yet.
Fans immediately shared their reactions on Twitter, and though some were quick to place blame on the magazine...

...others were just confused, tbh.

Meanwhile, some don't think that there's a connection between her account and the interview at all.

Either way, if you're already one of Selena's 130 million followers, no need to worry.