As a wee one born in the '90s, one of my favorite things to watch on a sick day home from school was Saved by the Bell.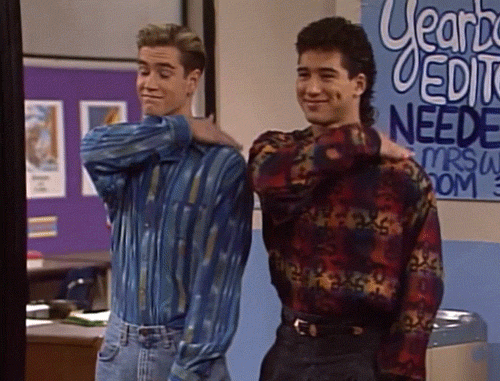 The show went off the air 26 years ago, so I obviously freaked out when I saw that cast members Mark-Paul Gosselaar, Mario Lopez, Tiffani Thiessen, and Elizabeth Berkley and their respective spouses had reunited for dinner in LA.
Mark shared the pic above on Instagram along with this caption:

Mario shared a post-meal video where he says, "Fun dinner tonight with some old friends...we ate an obscene amount of food...Great group right here. Yay! Now it's time to play credit card roulette with the bill."
Mario also shared the same group photo on his Instagram, along with the caption, "Friends forever." Mark commented, "Thanks for taking care of the bill!" So, I guess we know who lost credit card roulette...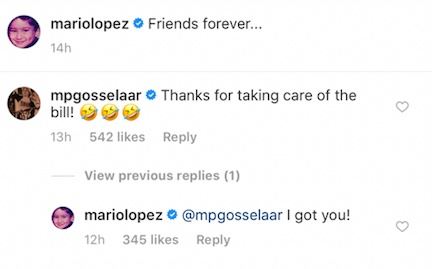 Bayside Tigers for life!