So, Pink performed the National Anthem at Super Bowl 52. She also happened to have the flu.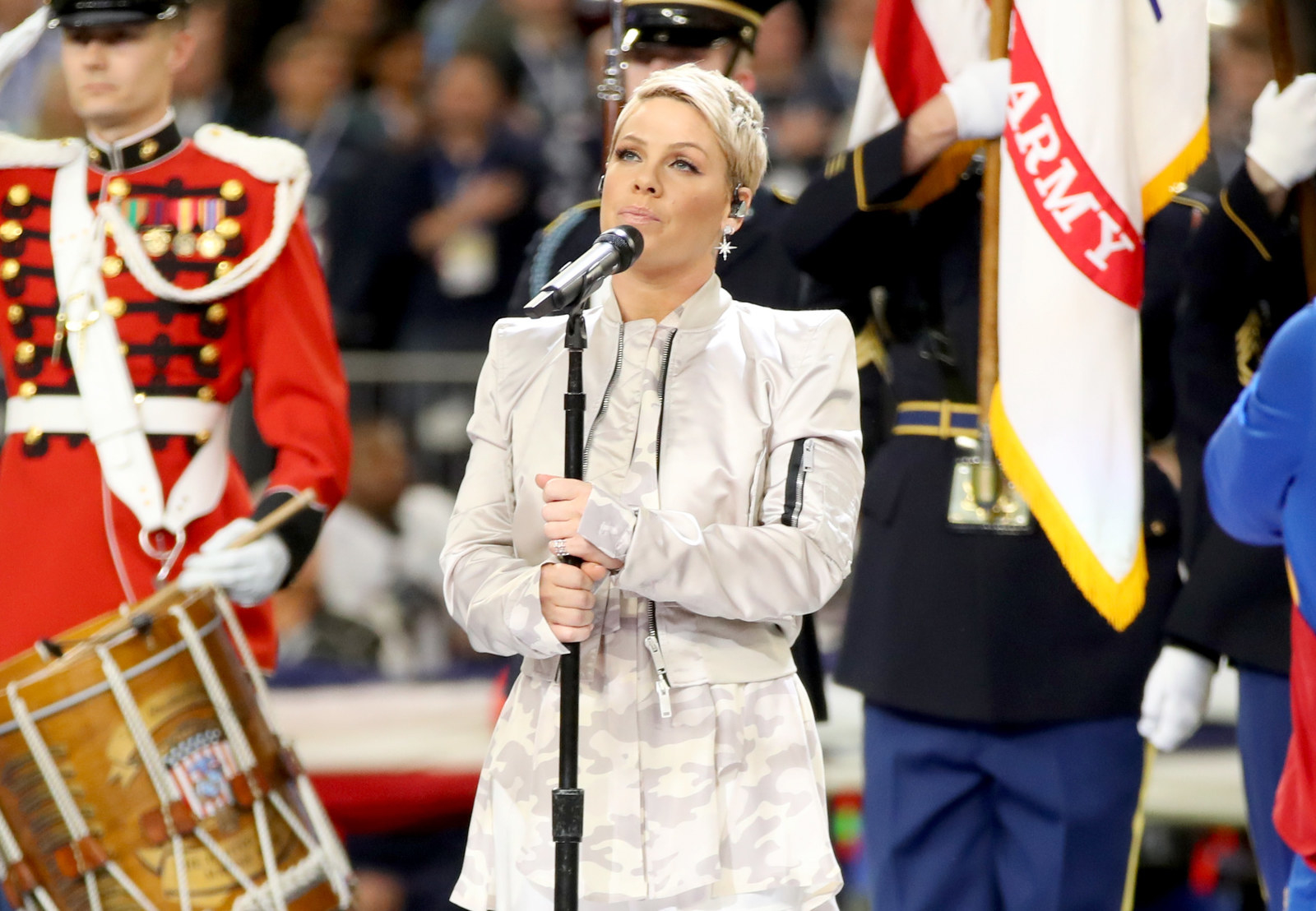 She shared a pic from rehearsal on Instagram, writing, "Trying to practice the flu away... this chance comes when I have two small Petri dish kids who literally cough INTO MY MOUTH and rub their snot on my cheek."
She added:
I've arrived at another one of my dreams which is slowly becoming a sort of nightmare. I will tell you, this is one of the biggest honors of my life, singing this song in front of my family, my military family, my dad and brother and step mama and family and the world. And the EAGLES!?!?! I promise I will do my best, as I always do. As far as the gremlins that got me into this mess, you can cough at me for the rest of your lives. If it's a contest, babies, you win.
Well, whatever medicine she took must've been made of magic because Pink went onto the field and TOTALLY. DOMINATED.
Now, IDK about you, but I'm a snotty, grumpy, feverish mess when I'm sick and can't even get out of bed, let alone hold a tune. So, I found Pink's performance extremely impressive and people definitely agree.
Goals.
Legend.
Unreal.
Killed it.
Basically, Ellen summed it up perfectly.