John Krasinski And Pete Davidson Kissed On "SNL" And The Internet Is Divided
Move over, Madonna and Britney.
On Saturday, SNL returned after its holiday hiatus with John Krasinski as host and Machine Gun Kelly as the musical guest.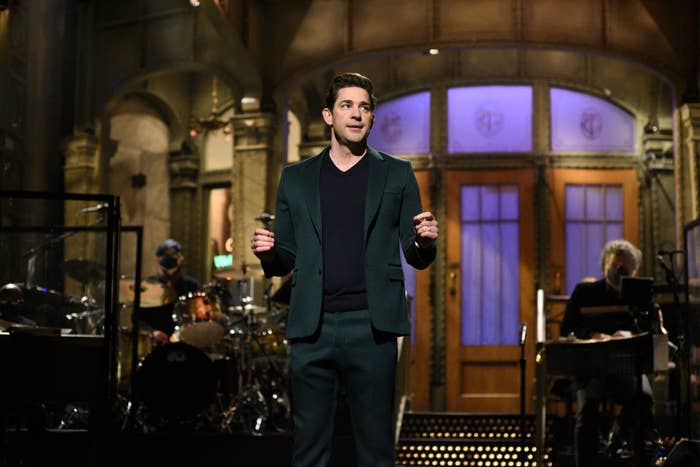 As a ~media professional~, I'm obviously very aware that John Krasinski has done many impressive things, like writing and directing A Quiet Place, starring in Jack Ryan, and marrying Emily Blunt.
But when I tuned into the show at 11:30 p.m., I took one look at my screen and said, "Hey, look! It's Jim from The Office."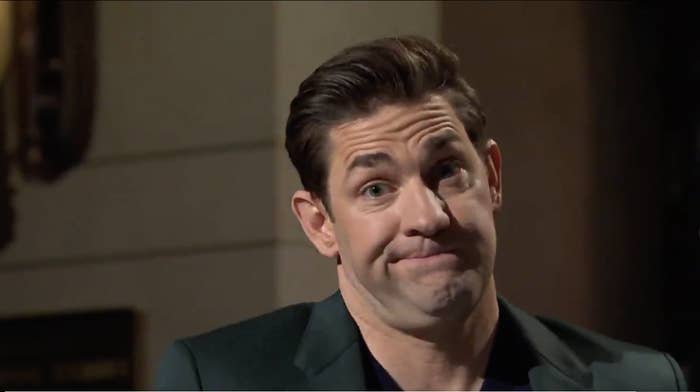 The show clearly anticipated this reaction because they created an entire skit around it, featuring various cast members posing as audience members who just wanted to know why their beloved Jim was suddenly buff and where his wife, Pam, was.
It was a cute, nostalgic four minutes, but it wasn't until the 4:07 mark when things took a turn for the...amorous. Namely, when Pete Davidson joined John on stage...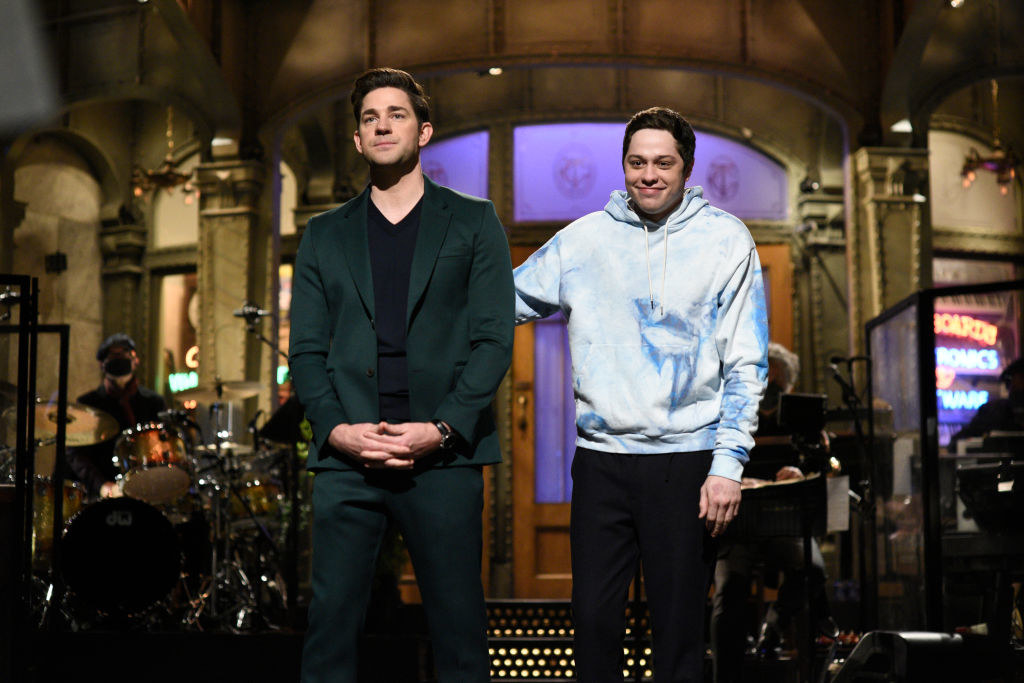 ...and they kissed!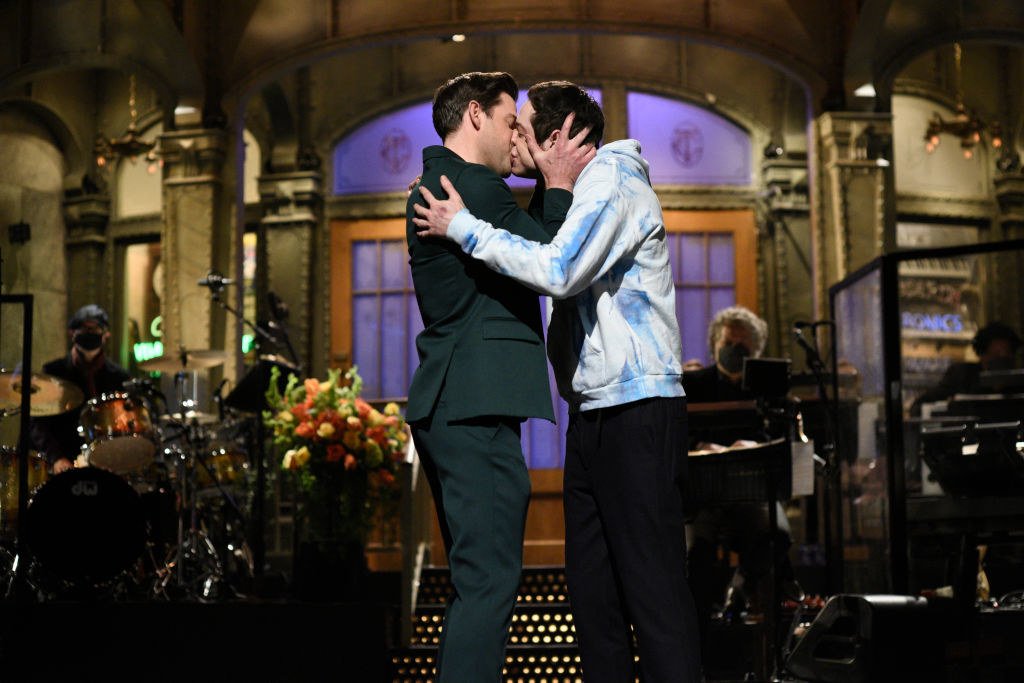 Look, maybe I've just been alone in quarantine for far too long, but their lil' lip lock made me feel some type of way!!
And I wasn't the only one. The internet was in a goddamn tizzy.
Many people were very into it!
Though, that being said, some others pointed out that using two straight men kissing for laughs...well...isn't funny.
What did you think of the kiss? Tell us in the comments.