The series follows a group of friends known as the "Pogues" who live on the Outer Banks of North Carolina, a hot beach vacation destination.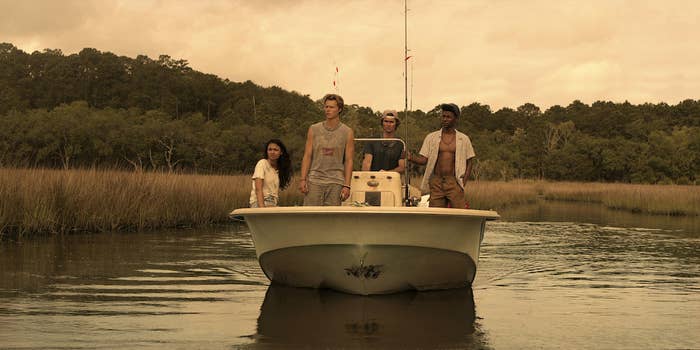 When a hurricane kills the power and changes their plans for the summer season, they decide to search for their ringleader's missing father and stumble upon a legendary treasure that sets them on an adventurous, high-stakes hunt they'll never forget.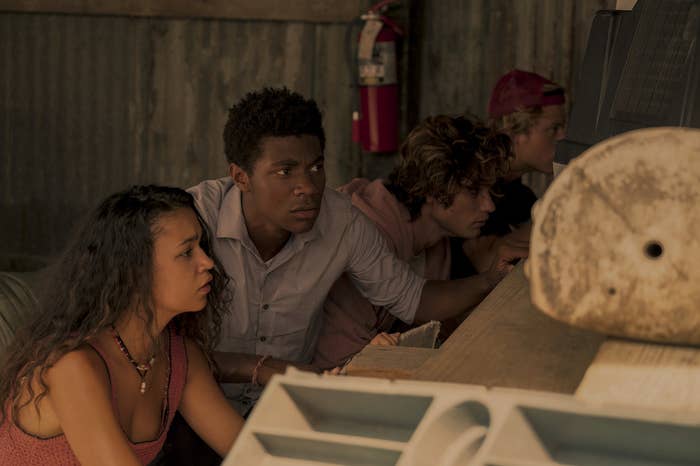 Well, the cast of the series — Madelyn Cline, Jonathan Daviss, Chase Stokes, Rudy Pankow, and Madison Bailey — recently played a game of BuzzFeed's "Who's Who" where they revealed a ton of fun behind-the-scenes facts about each other and filming the show:
For example, the cast agreed unanimously that Maddie — who plays Sarah Cameron on the show — is the least like her character.
And apparently, Chase is the most likely to be found napping on set, even sleeping in his trailer until 3 a.m. one time.
Instantly, everyone hilariously agreed that Madison was guilty of always taking selfies, but at least we know who to thank for awesome BTS pics!
Watch the full video to hear Jonathan's Morgan Freeman impression, learn a crazy prank story, and more. Plus, don't forget to check out the first season of Outer Banks streaming on Netflix now!