Last weekend, Miley Cyrus was in Barcelona to perform at the Primavera Sound music festival when she was grabbed by a fan who tried to kiss her.
Yesterday, Miley addressed the scary incident for the first time on social media.
The "She Is Coming" singer shared a video of the incident on Instagram and wrote, "She can be wearing what she wants. She can be a virgin. She can be sleeping with five different people."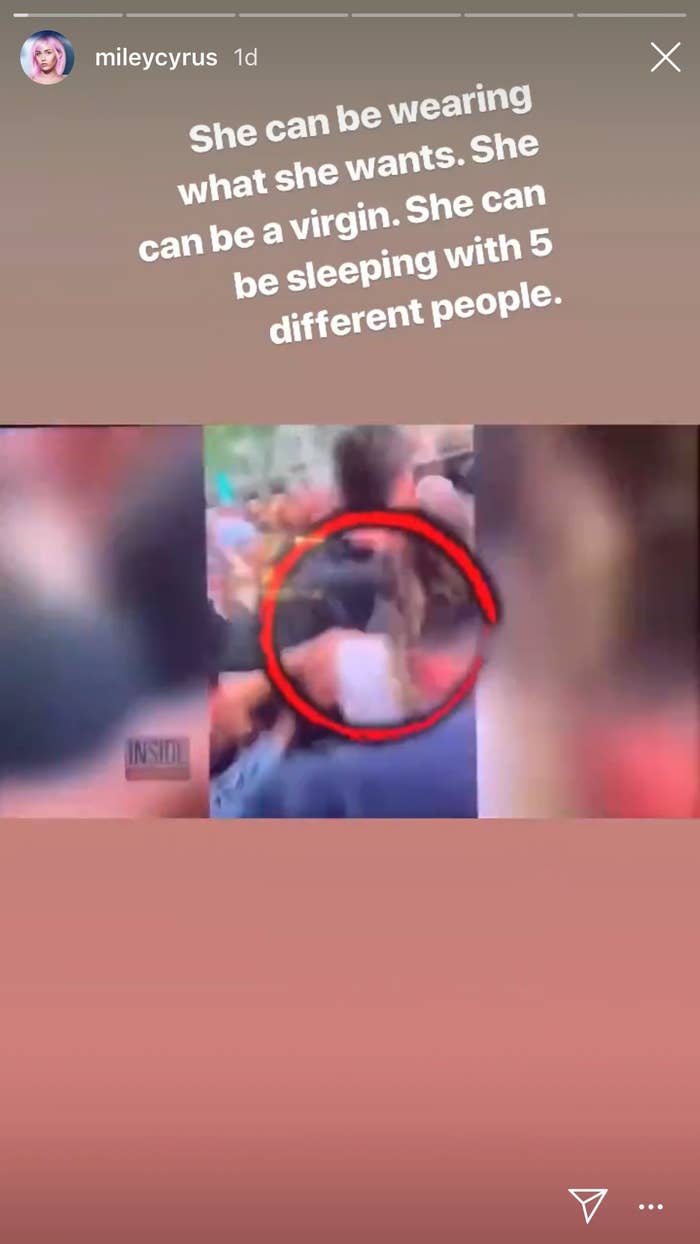 She continued, "She can be with her husband. She can be with her girlfriend. She can be naked."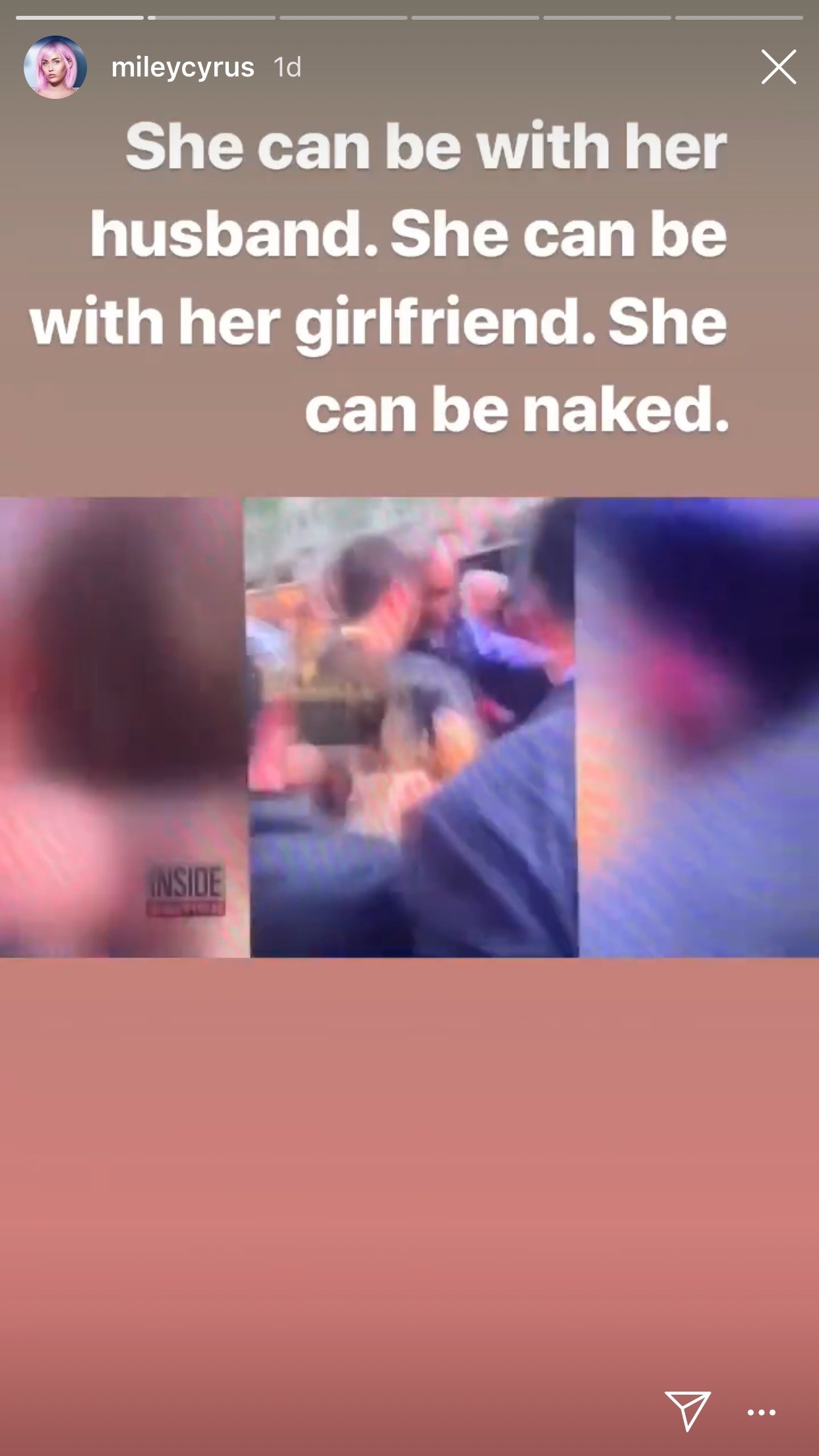 "She can't be grabbed without her consent," she concluded, sharing an image of The Talk hosts discussing what happened.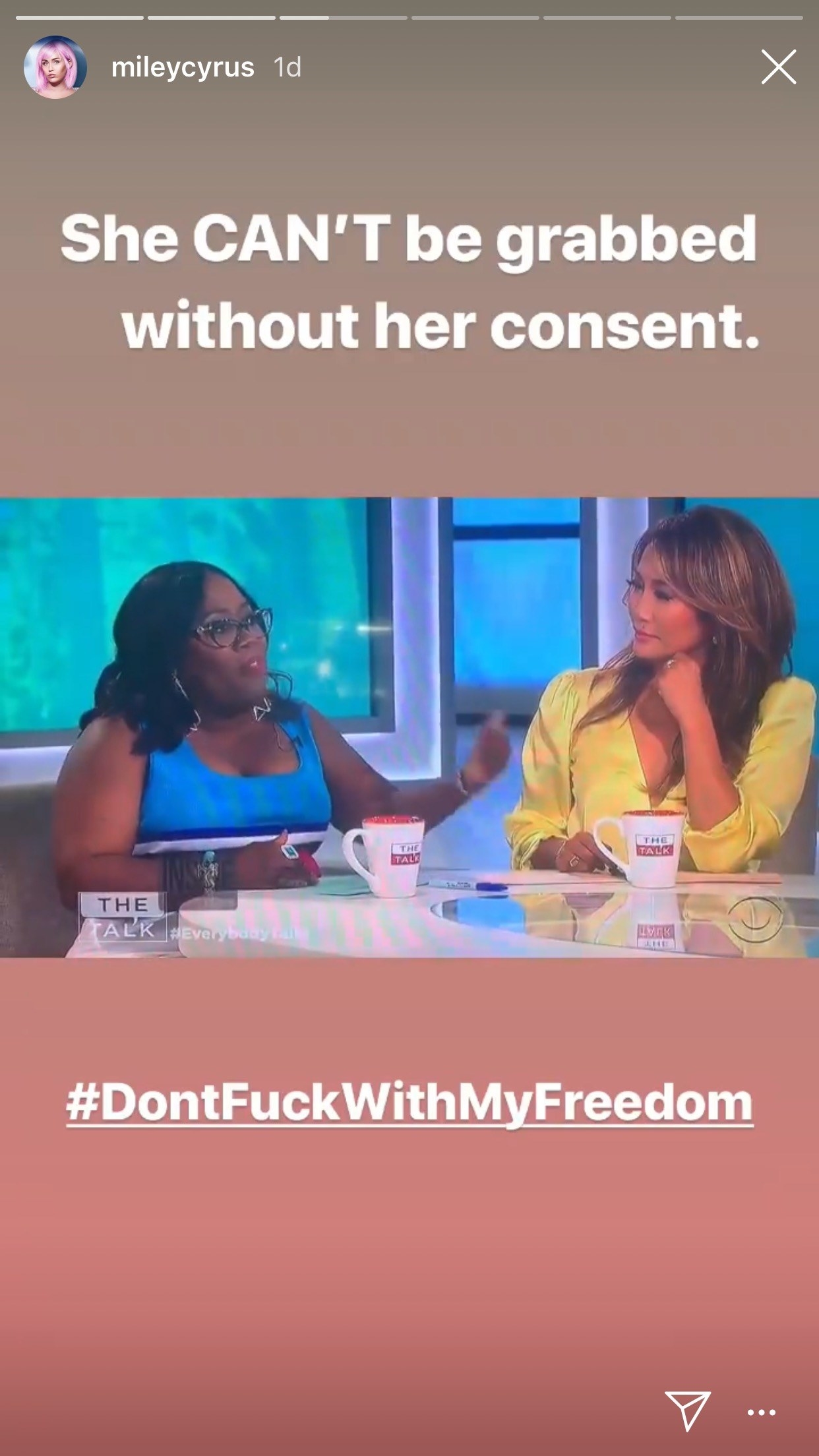 Miley also shared comments from trolls who criticized what she was wearing, writing, "Don't fuck with my freedom" — a lyric from her new song "Mother's Daughter" — and "#stillnotaskingforit."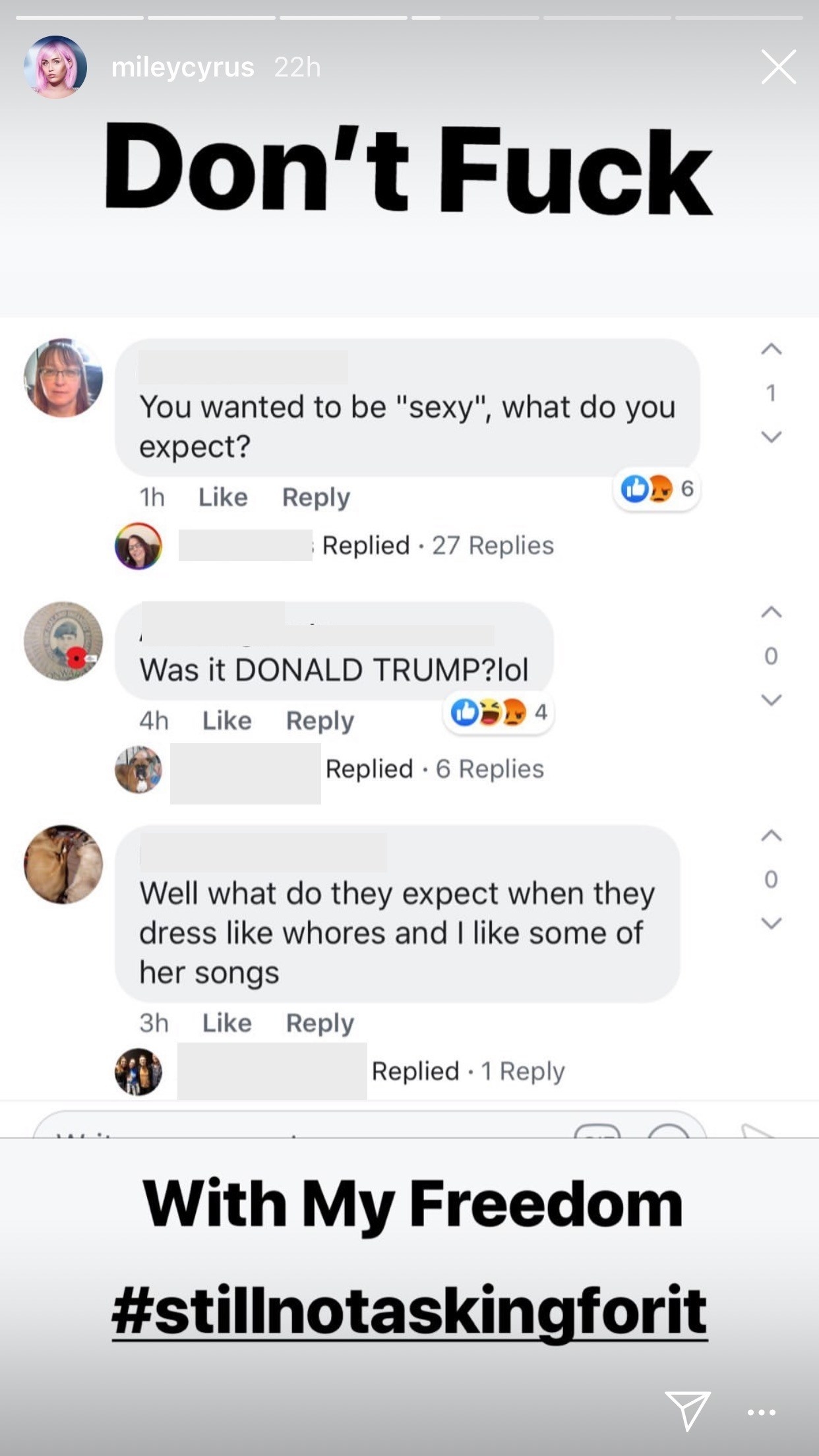 Victim-blaming is not okay, and neither is touching someone without their consent! Ever!! So glad that Miley is okay. ❤️