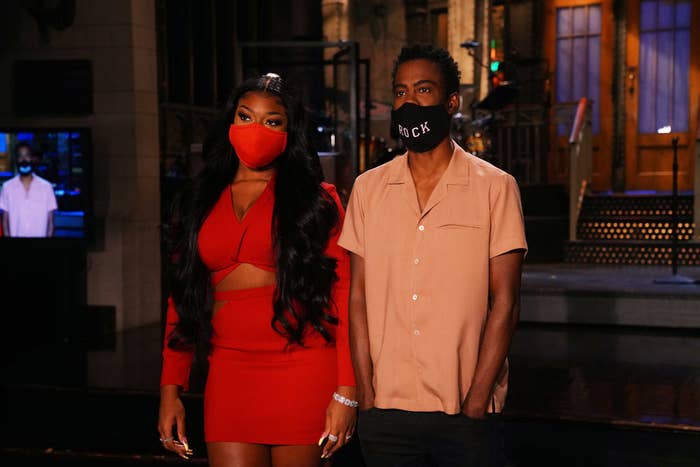 The episode was noteworthy for many reasons — for one thing, it was filmed with a live studio audience, whereas last season was partially filmed virtually due to the coronavirus. New precautionary measures were taken in-studio to make sure everyone was safe!
Then, Jim Carrey made his debut as Joe Biden, alongside Alec Baldwin and Maya Rudolph who reprised their roles as President Donald Trump and Kamala Harris.
But for me, the standout moment came from Megan Thee Stallion.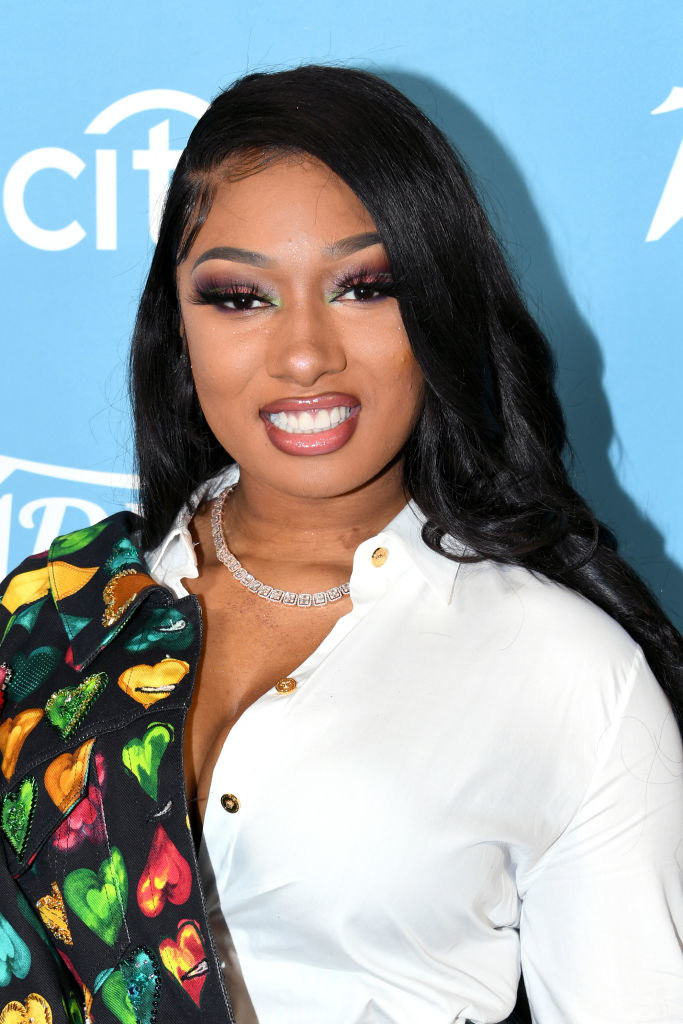 The rapper performed her hit song, "Savage," but remixed it, so to speak, with a powerful political message.
Halfway through the song, the music stopped and was replaced with the sound of gunfire, along with bullet holes projected onto the screen.
"The most disrespected, unprotected, neglected person in America is the Black woman," an audio clip of Malcolm X's famous 1962 speech played in the background. "Who taught you to hate the texture of your hair, the color of your skin, the shape of your nose? Who taught you to hate yourself from the top of your head to the soles of your feet?"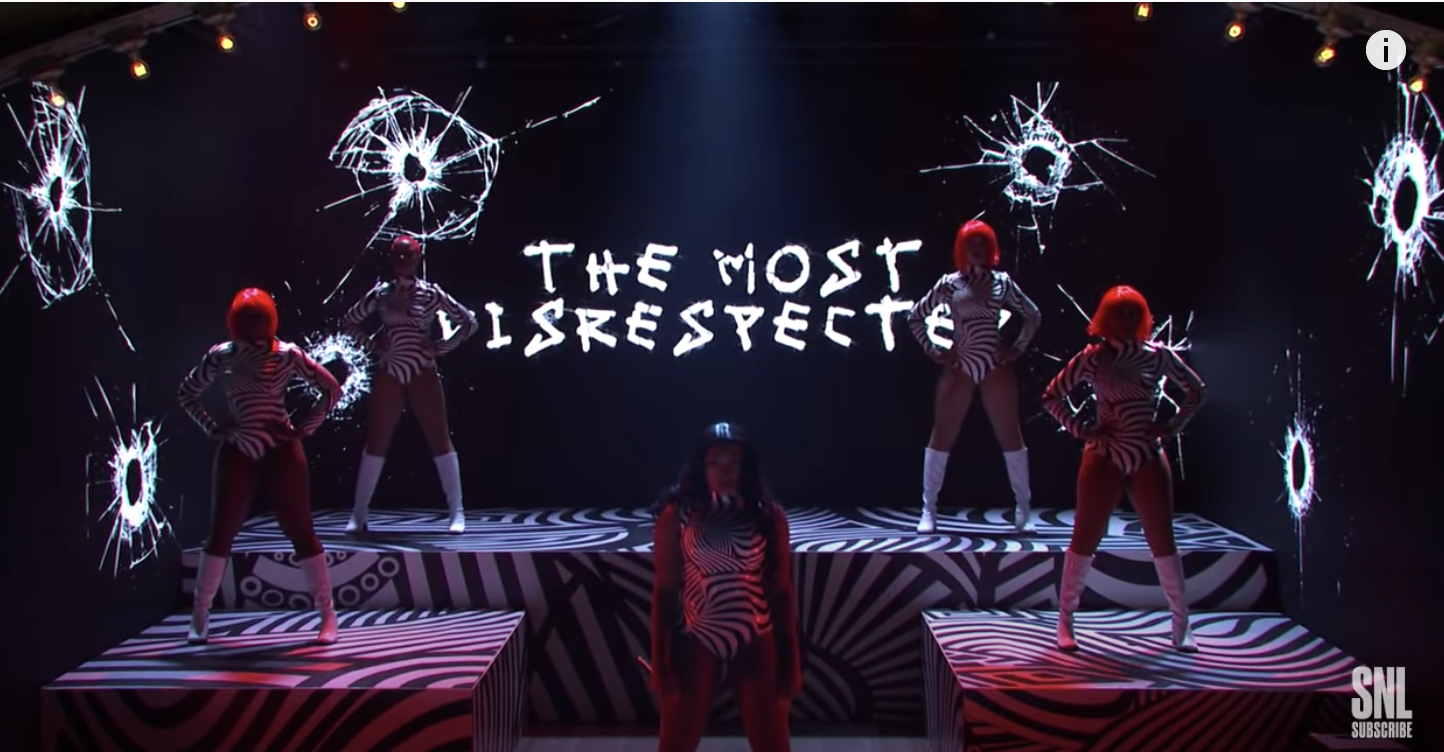 Then — with an audio clip of Black Lives Matter activist Tamika Mallory — the 25-year-old called out Kentucky Attorney General Daniel Cameron: "Daniel Cameron is no different than the sellout negroes that sold our people into slavery," Tamika's words rang out.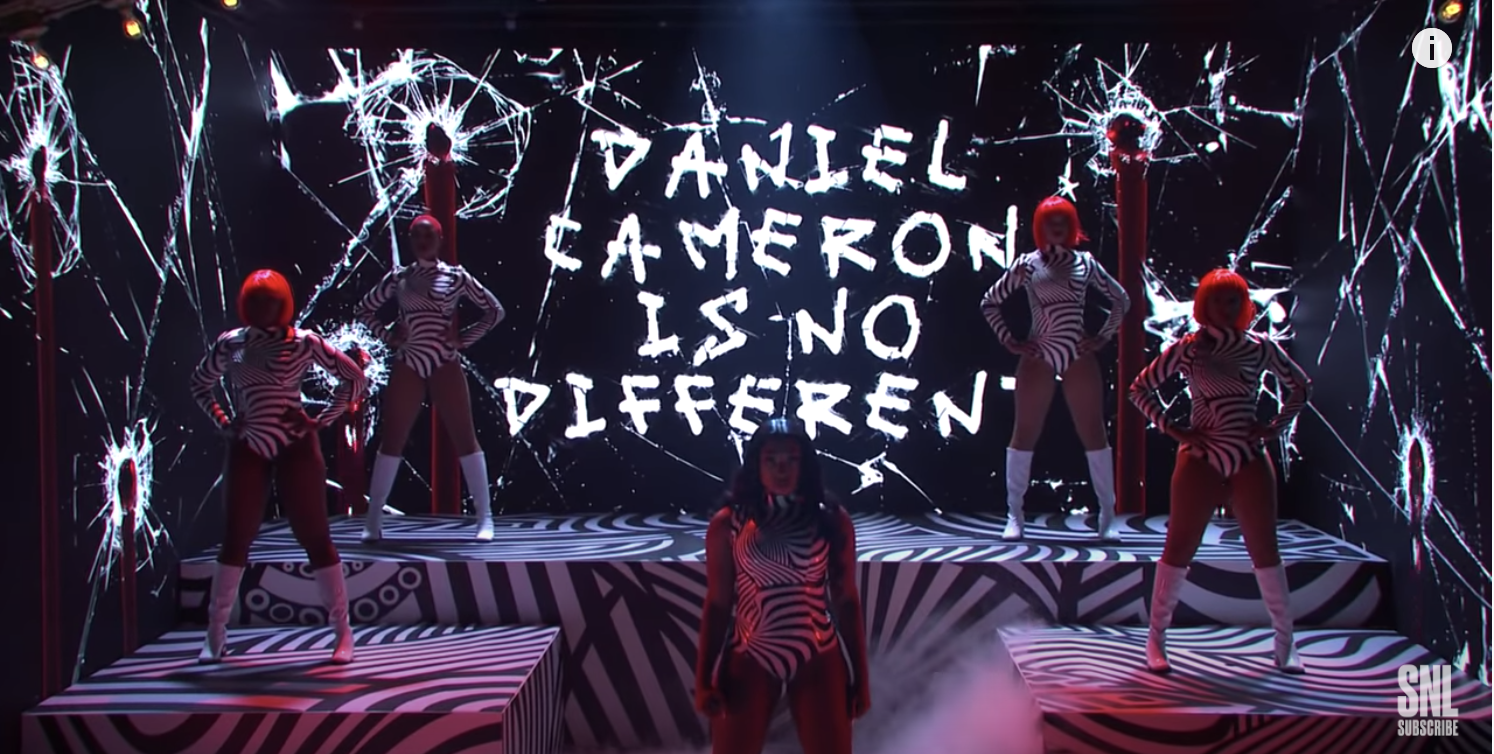 "We need to protect our Black women and love our Black women," Megan said, now using her own words. "Because at the end of the day, we need our Black women. We need to protect our Black men and stand up for our Black men. Because at the end of the day, we're tired of seeing hashtags about our Black men."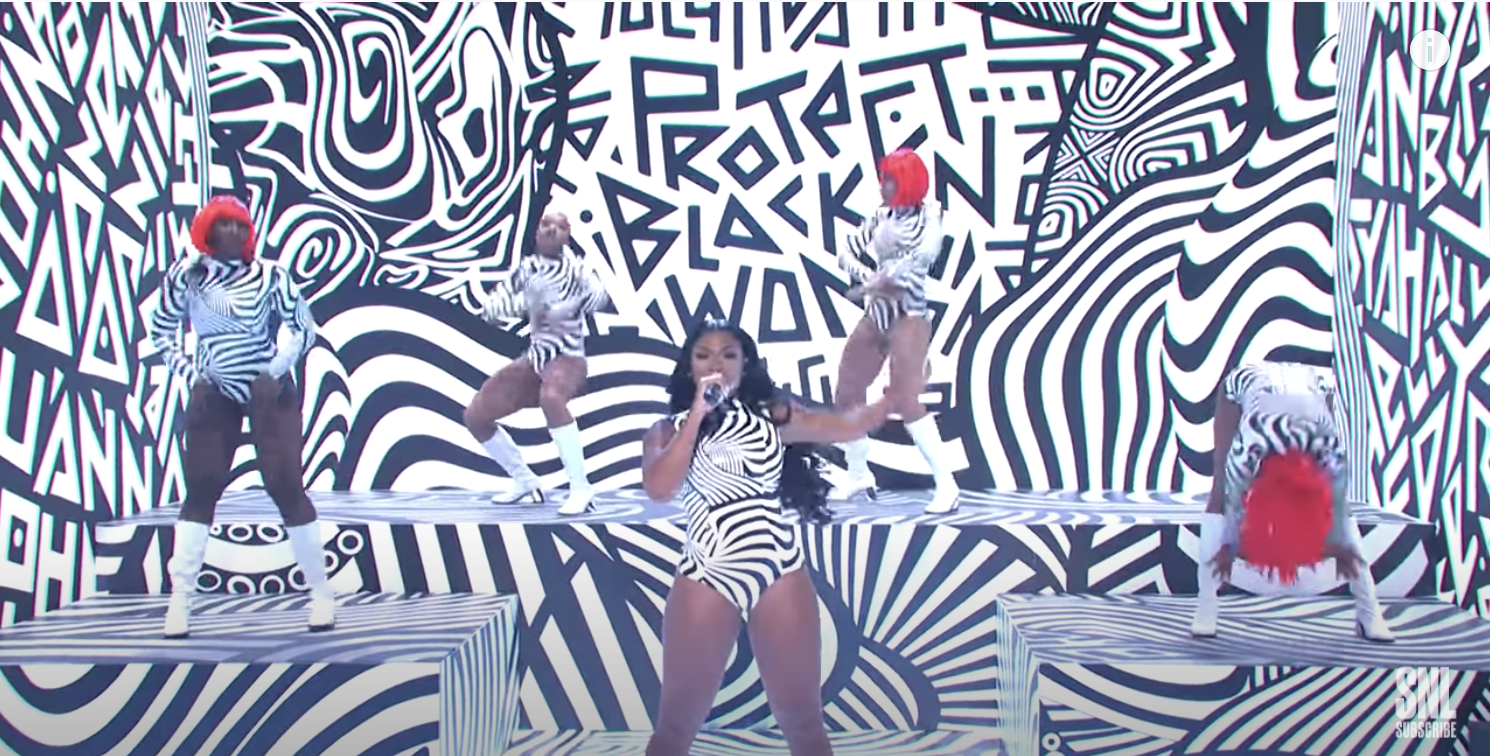 People praised the singer for using her platform to advocate for Black women, and calling out the inequality and racial injustice in the United States.