1.
When Midge reminded women that they should stop apologizing and pretending to be something that they're not.
2.
And when she said that if women were in control they would change the world.
3.
When Susie was #friendshipgoals and told Joel that Midge didn't need him 'cause she's going to be a star.
4.
That time Midge had THE BEST response to some dumb guy who said that women aren't funny.
5.
When Midge stressed the importance of supporting herself and making her own money.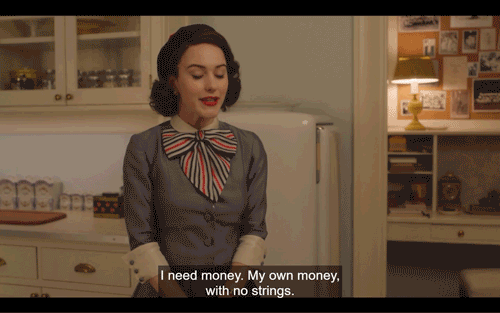 6.
When Susie was set on making her dreams come true on her own, 'cause sisters are doing it for themselves.
7.
When Midge talked about the expectation of motherhood...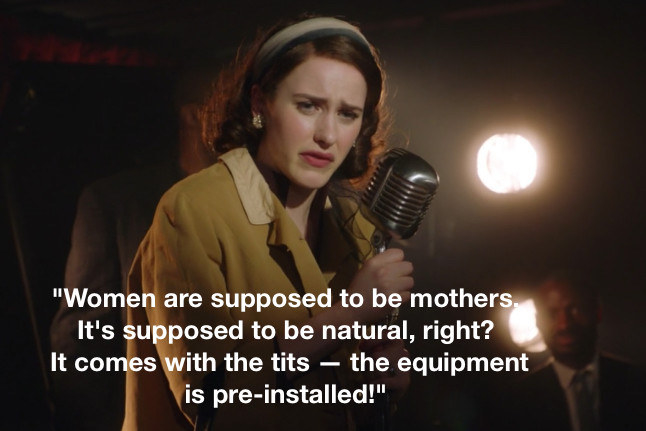 8.
...but proposed a pretty enticing alternative.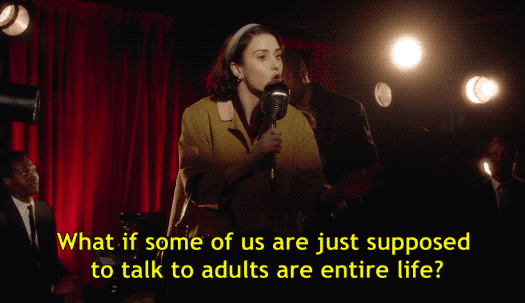 9.
When she finally set her own terms for her relationship and stopped letting other people tell her what she wants.
10.
When Susie used some tough love on Midge like only a BFF could...
11.
...and when Midge gave her some tough love right back and told her it was okay to have feelings.
12.
When Midge told her mom that there's more to happiness than just being pretty.
13.
And finally, when Vonnie said what we all want to say about men.