Mariah Carey Hid A Bunch Of Half-Naked Male Dancers Under Her Dress At The AMAs And, Honestly, Goals
The behavior you exhibited was iconic-like. The dancers popped out.
So, MY ETERNAL QUEEN, Mariah Carey, performed her newest single "With You" at the American Music Awards tonight and it was 💯💯💯💯💯💯.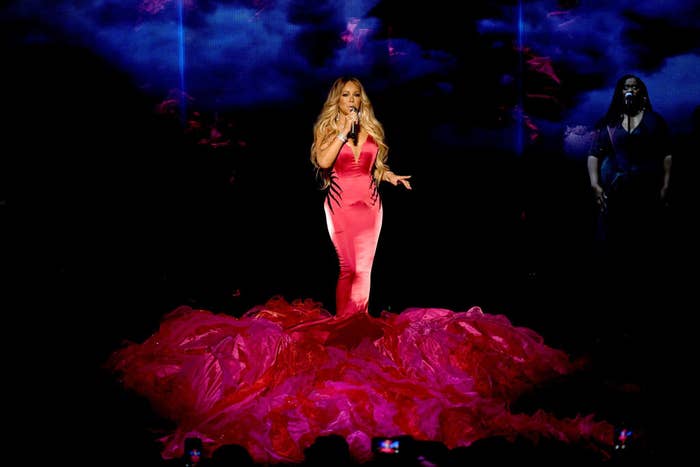 I'm a huge Mariah stan so if we're being honest I was freaking out before she even opened her mouth. But then, something amazing happened. And I'm not just talking about her vocals (which SLAYED).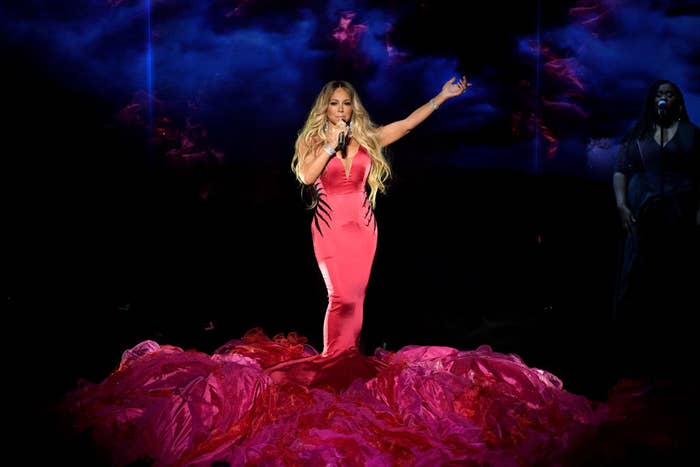 Ohhhh, nononono. I'm talking about something else. I'm talking about the moment when she hit a high note and about a dozen half-naked men CAME FROM UNDERNEATH HER DRESS!
Let me say that again: HOT MEN WERE HIDING IN HER DRESS!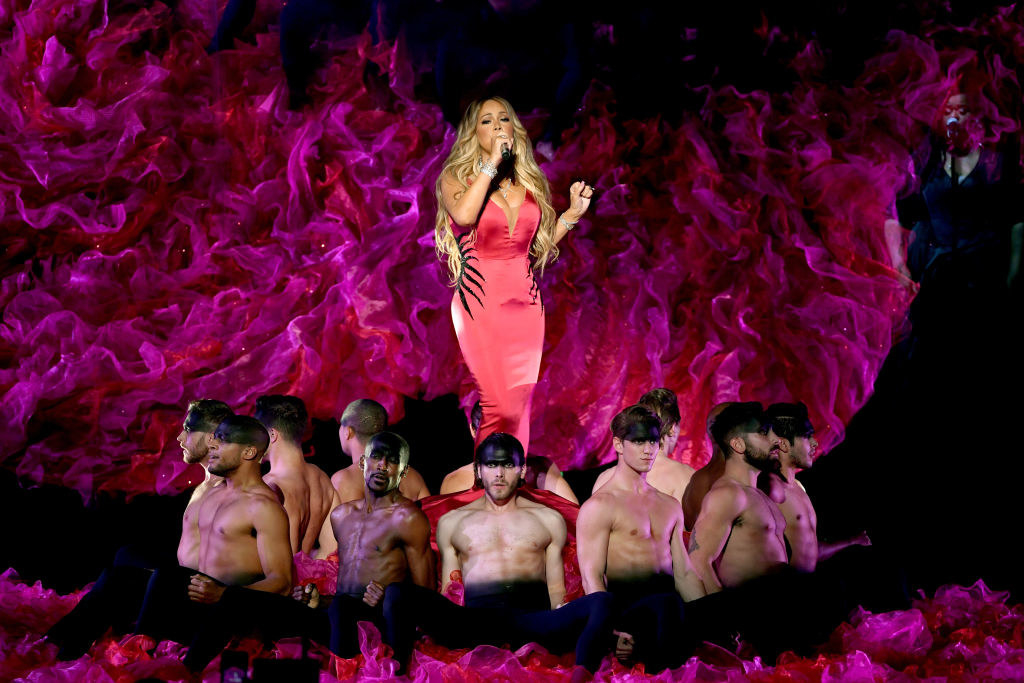 Obviously, I screamed, but apparently I'm not the only one.
Skinny. Legend. Never change!