As I'm sure you know by now, because how could you not, Ariana Grande's "Thank U, Next" music video pays homage to classic '00s films, such as Bring It On, Legally Blonde, 13 Going on 30, and Mean Girls.
And since the video's release, original stars of those movies have been coming out of the woodwork to share their praise. For example, Jennifer Garner wrote that Ari made a better Jenna Rink than she did...
...Reese Witherspoon admired Ari's "Bend and Snap..."
...and Gabrielle Union basically welcomed her to the East Compton Clovers and said she was "stretching in case of a remix."
As for Mean Girls, a few of the original stars were in the video, but there was one Plastic everyone (okay, me) was anxiously awaiting to hear from: Cady Heron herself, aka Lindsay Lohan.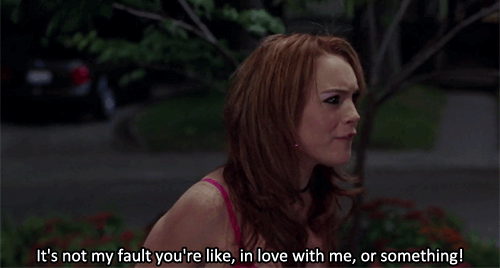 And now, she has spoken! Lindsay shared a video on Instagram of the original "Jingle Bells" scene, and wrote, "@arianagrande I love #thankyounext video! All of the original Mean Girls are very flattered. 'Tis the season."
*In Lindsay's narrator voice* "Girl World was at peace."