As I'm sure you know by now, this is Lili Reinhart.
In a recent Harper's Bazaar feature where she channeled Old Hollywood icons, the Riverdale actor stated, "Marilyn Monroe was a curvy girl: she had boobs and she didn't have a 24-inch waist. To me that's really inspiring and makes me feel like my body can be accepted."
Now, Lili is no stranger to talking about body positivity and has been extremely honest about her own struggles in the past.
So, when one Twitter user suggested that she shouldn't talk about her body because she was "built like Gigi Hadid," she didn't hesitate to speak up.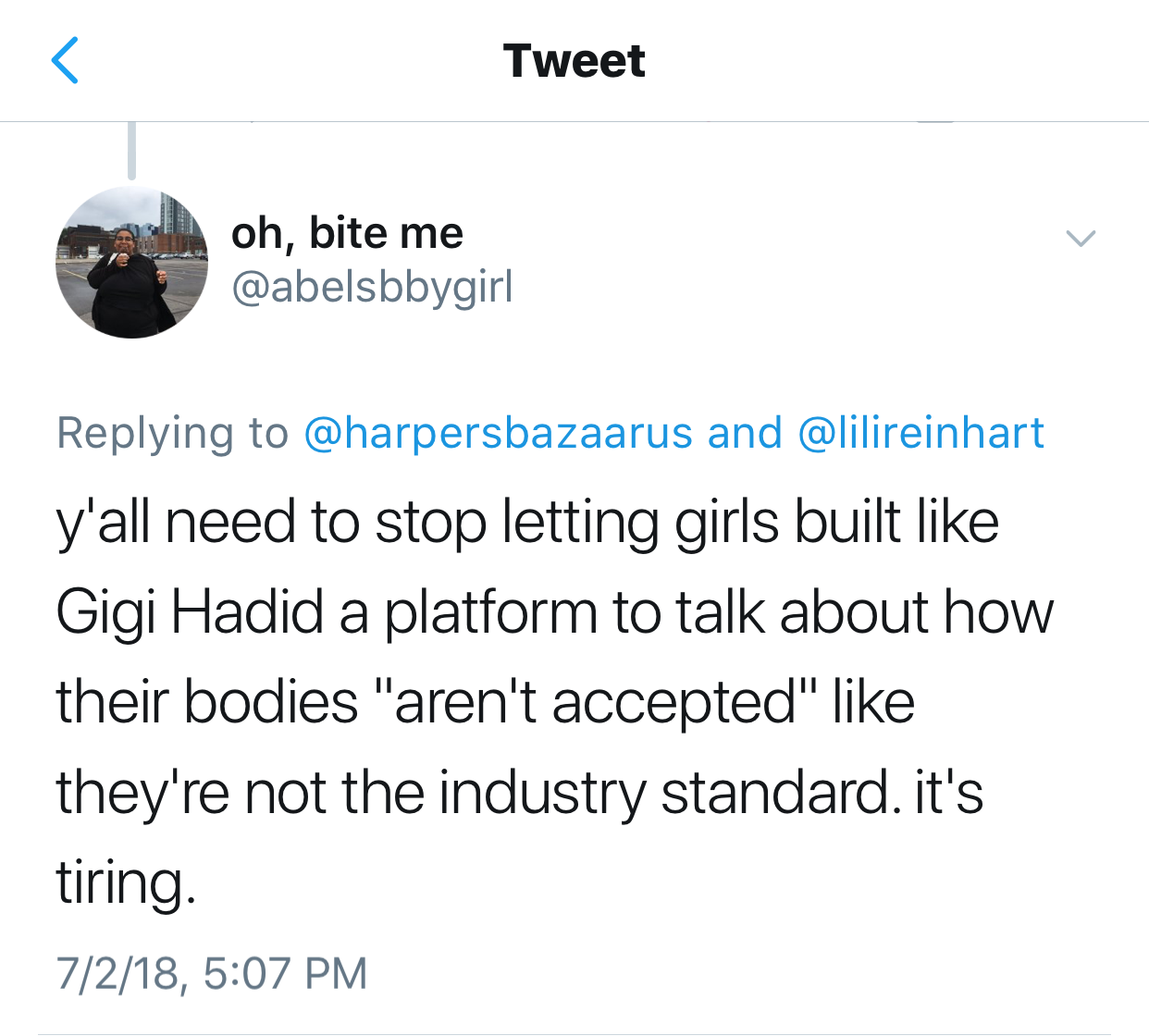 Lili clapped back and reminded people that not only was her body not like Gigi's, but that "insecurity exists outside the limits of a certain dress size."
She continued, "Telling someone they don't deserve to feel insecure because their body is 'fine' or 'just like' whomever...is wrong."
She also took a jab at social media trolls in general, saying that she "will never understand how someone can be so cowardly as to hide behind their phone and tell a stranger that their feelings are irrelevant..."
"This is why people with mental health issues — depression, eating disorders, body dysmorphia — sometimes don't get the help they need..."
She continued the conversation the following day, saying that she was "feeling really disheartened" by what people were saying, as if her "body dysmorphia is irrelevant because of how [she] looks to some people."
"Mental illness gets worse when people say that you don't have a right to feel the way you do."
Thanks for speaking up, Lili! Never stop. ❤️