The "Last Christmas" Trailer Is Here And I Have So Many Questions
"Last Christmas I gave you my heart..." That's it. That's the movie.
The first trailer for Last Christmas is officially here!
The holiday rom-com — which stars Emilia Clarke and Henry Golding — follows Kate, a Christmas shop elf who, after nearly dying, lacks the spirit of Christmas. That's when she meets Tom, a handsome stranger who pops into her life to show her the true meaning of Christmas (and the two obviously fall in love because that's how romantic comedies work!!).
Now maybe I'm just coming down from my Christmas in July high, but after watching the trailer, every rom-com-loving bone in my body screamed, "This is a trap!! He's not real!!"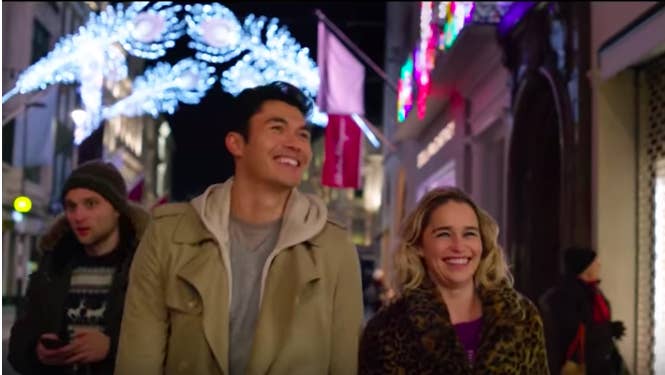 Let's look at the evidence, shall we? 1. No other characters talk to Tom or acknowledge him in any way. 2. Kate even says that he "keeps disappearing" and that she bumps into him accidentally. 3. We see police cars and Kate in a hospital, but we don't know the timeline! That could be trailer trickery!!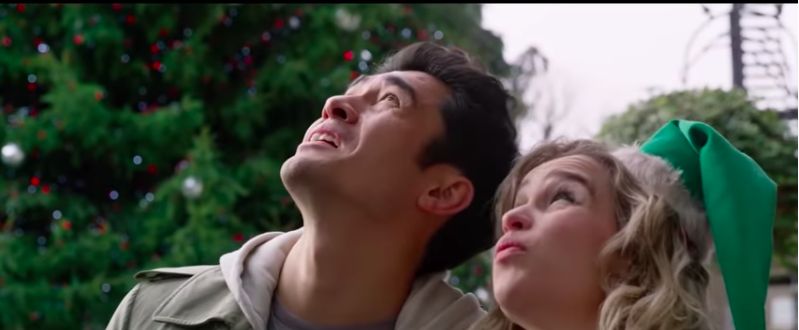 All that combined convinced me that Kate almost died and that Tom is an angel sent to give her one last Christmas, OR that he's an angel/elf sent to teach her the meaning of Christmas and they fall in love and live happily ever after.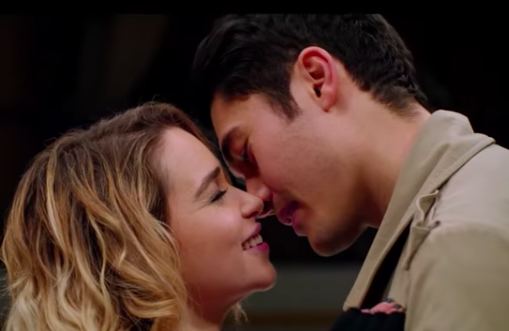 I even thought that she could be in a coma and her whole relationship with Tom is a dream. Orrrrrr that she really did die and she's in this weird limbo where Tom teaches her how to be an angel.
I know it probably seems like I've seen one Hallmark movie too many, but I'm not the only one theorizing! We've got ghost theories...
...angel theories...
...and very convincing organ donor theories.
Whether this movie turns out to have an M. Night Shyamalan-y twist or not, one thing's for sure: I will see this movie the second it comes out, it will rip my heart into a million snowflake-sized pieces, and I will say THANK YOU.