Earlier this week, the country group formerly known as Lady Antebellum announced that they were changing their name to Lady A.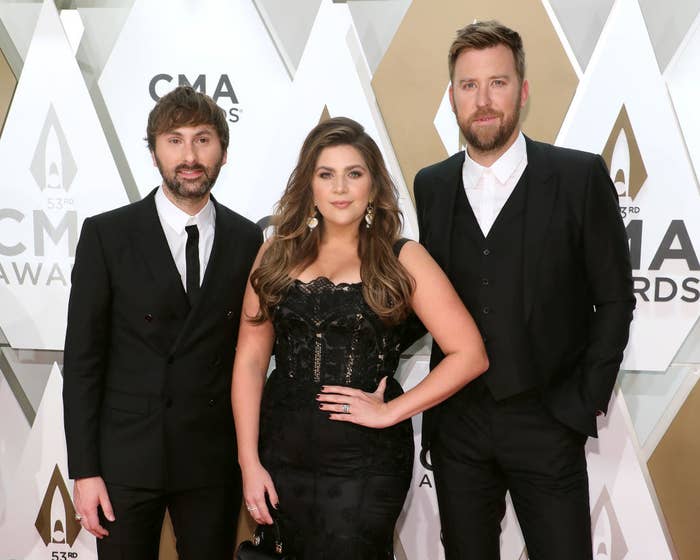 In a lengthy statement, the band wrote that their "eyes [had been] opened wide to the injustices, inequality and biases Black women and men have always faced and continue to face everyday" and that they "did not take into account the associations that weigh down this word referring to the period of history before The Civil War, which includes slavery."
However, "Lady A" is already the stage name of Seattle blues singer Anita White, and one she has used for nearly two decades.
"This is my life. Lady A is my brand, I've used it for over 20 years, and I'm proud of what I've done," she said in a new interview with Rolling Stone. "This is too much right now."
"They're using the name because of a Black Lives Matter incident that, for them, is just a moment in time. If it mattered, it would have mattered to them before. It shouldn't have taken George Floyd to die for them to realize that their name had a slave reference to it."
The blues singer went on: "It's an opportunity for them to pretend they're not racist or pretend this means something to them. If it did, they would've done some research. And I'm not happy about that. You found me on Spotify easily — why couldn't they?"
"For them to not even reach out is pure privilege," the 61-year-old continued. "I'm not going to lay down and let this happen to me. But now the burden of proof is on me to prove that my name is in fact mine, and I don't even know how much I'll have to spend to keep it."
The artist — who has released multiple albums under the name Lady A — shared the Rolling Stones article on her Instagram and captioned it, "How can you say Black Lives Matter and put your knee on the neck of another Black artist?"
Many people called out the "Need You Now" band for their name change on Twitter:
They called it "performative wokeness":
As well as "tone-deaf":
And, of course, they pointed out the unfunny irony of changing the name to be more respectful towards Black people...only to then use the name of a Black performer:
However, some fans were quick to defend the country group, noting that they've unofficially gone by the name "Lady A" for years:
The country band has yet to respond to the criticism, but singer Lady A has made one thing perfectly clear: She's not giving up her name without a fight.