So last week, Kim Kardashian West posted a makeup tutorial on her Instagram story. Pretty basic, right?
Well, the caption she wrote while applying lip gloss got people's attention.
Now, at the ripe old age of 27, my eyes aren't quite what they used to be. But even I can see that there's a pretty noticeable difference between the shade of makeup on her face and the skin tone of her hand.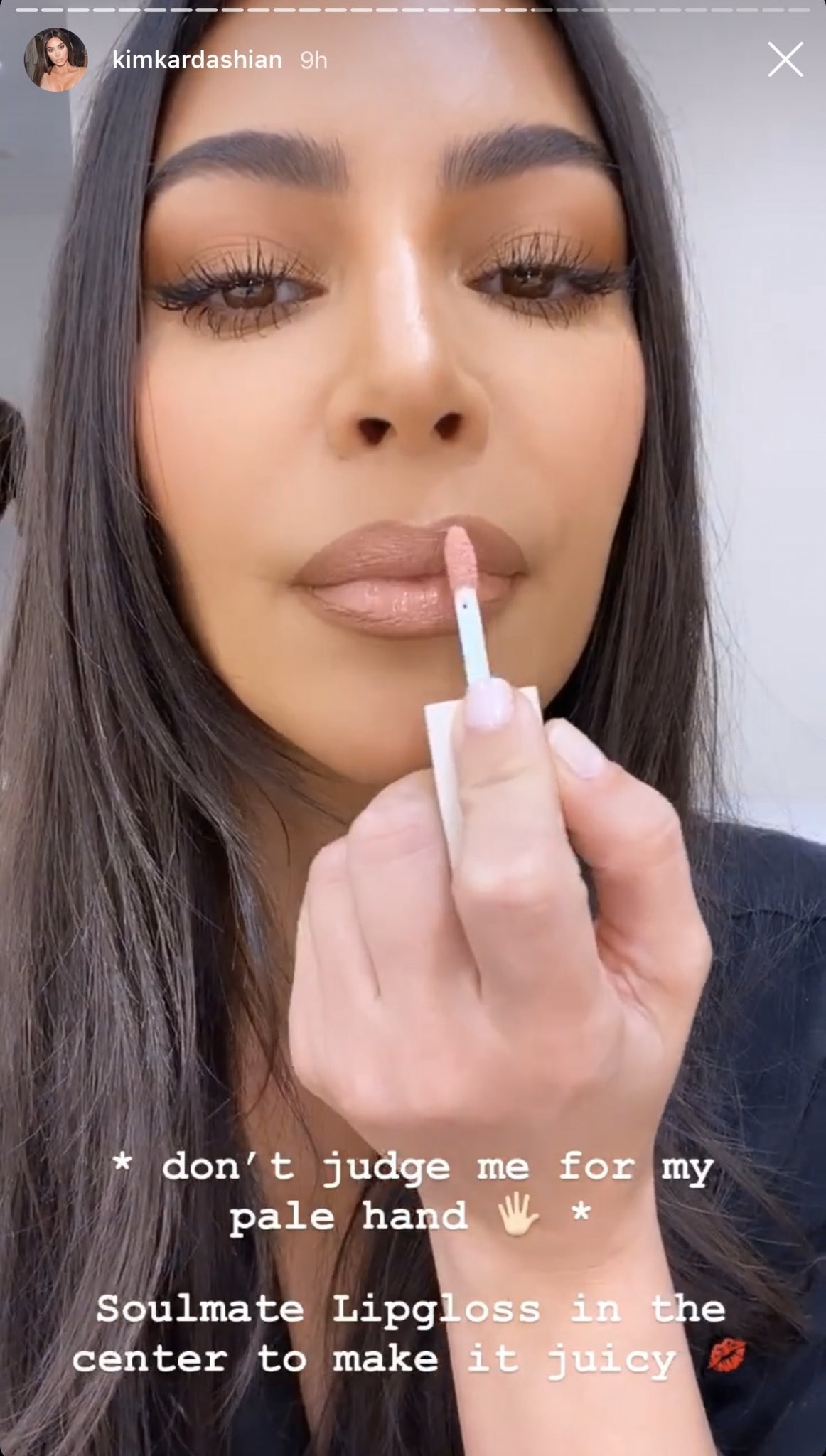 Of course, it is VERY POSSIBLE that Kim does, indeed, have pale hands. After all, people aren't going outside as much* as they used to.
However, people on Twitter couldn't help but call her out for the remark anyway.
Whew.
Many claimed the photo was an example of blackfishing, which is something both Kim and other KarJenners have been accused of many times before, as well as cultural appropriation.
That being said, there were also many others who didn't think the pic was a big deal and said that pale hands are simply pale hands.
What do you think? Tell us in the comments.