Kelly Ripa Called Out Critics Of Her Appearance During The At-Home Tapings Of "Live With Kelly And Ryan"
"It's harder than you think to roll out of bed and come to a TV show."
Live with Kelly and Ryan is just one of the many shows that has been filming from stars' homes during quarantine.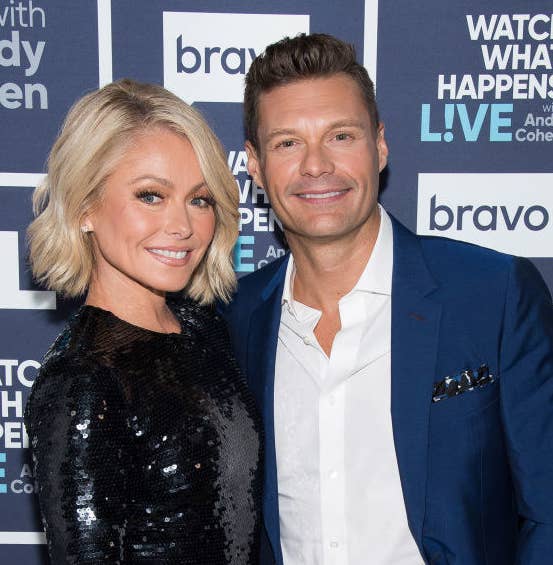 And apparently, some viewers have had some choice words about the hosts' appearances as of late.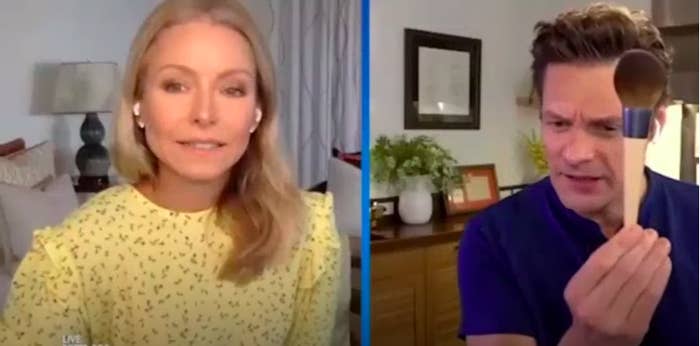 In a clip from Friday's episode, Ryan Seacrest stated, "You know, people love to comment on the home edition of the show and a couple people may have said that every once in a while we're shiny in our DIY show process..."
Kelly cut him off just then to give a message to all their critics: "First of all, let me just say, to people commenting about our appearance, how dare you and you're lucky that we actually put clothes on."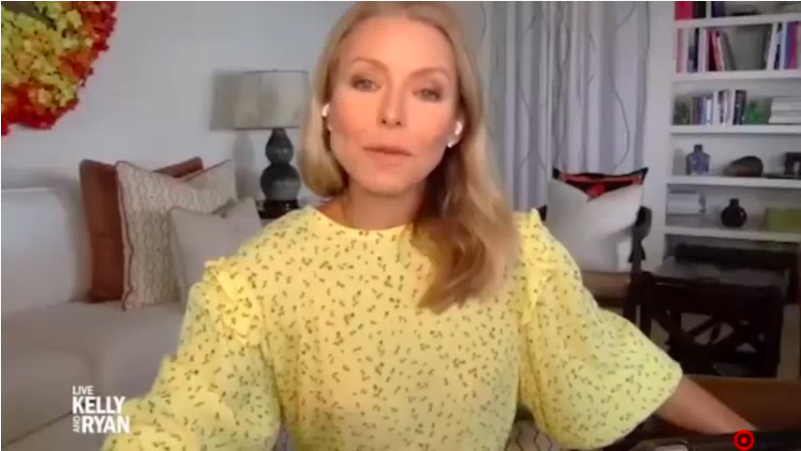 "It's harder than you think to roll out of bed and come to a TV show."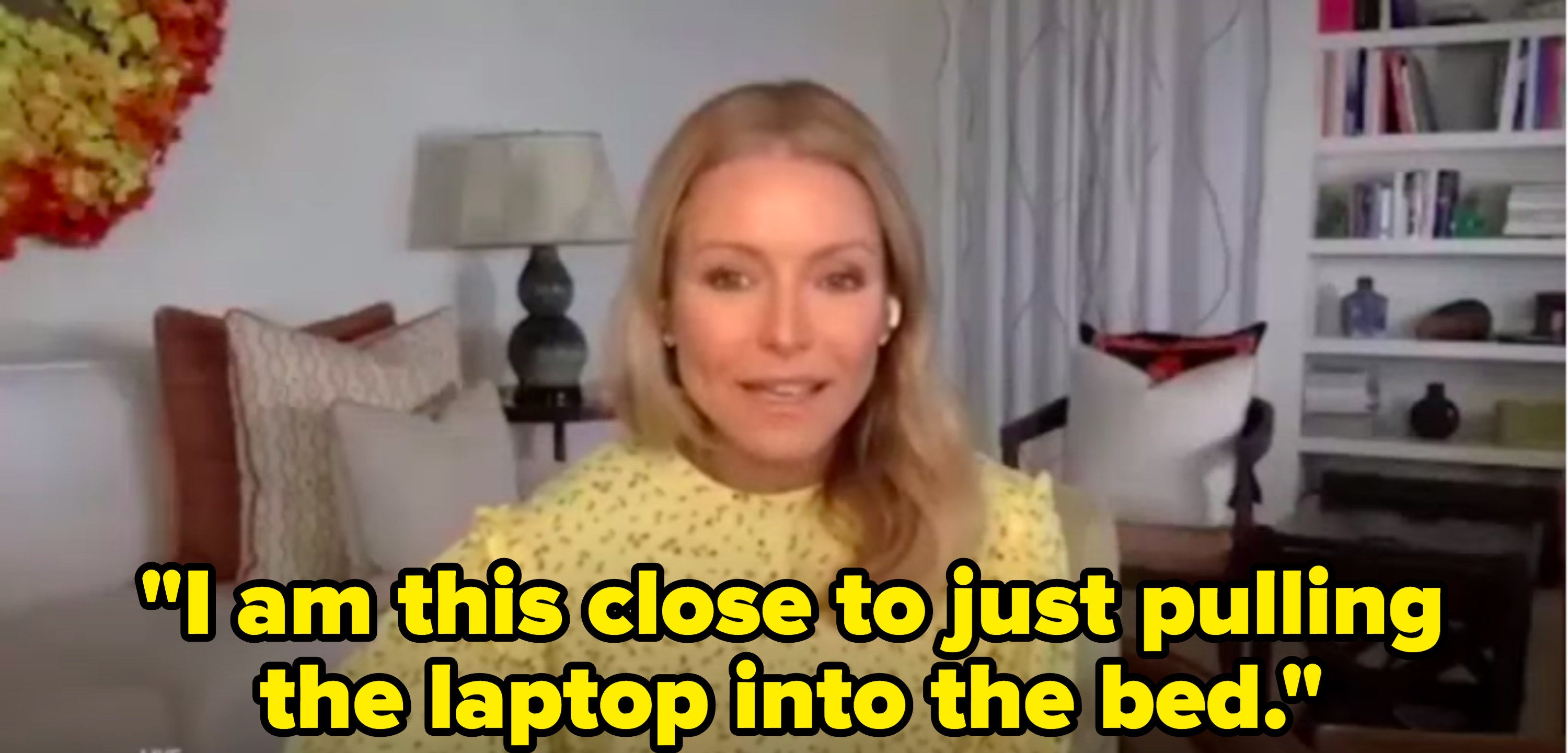 "But, I'm not going to do that. I keep telling myself, 'You are a professional and this is still a TV show, and the days still matter.' It's kind of like my mantra."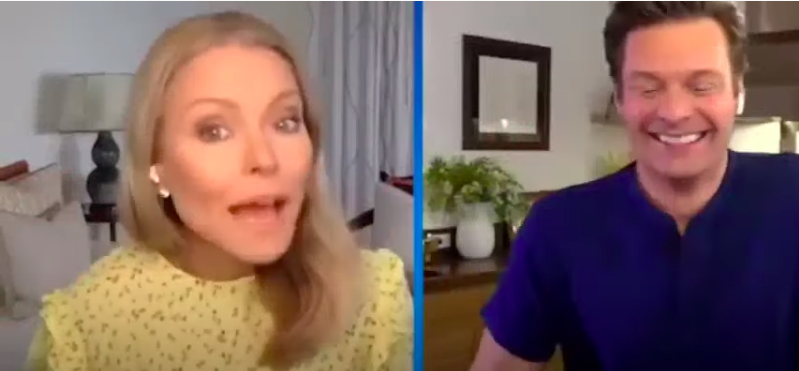 The 49-year-old continued, "I don't care. I have a new outlook on life. Certain things don't matter any more and my appearance is one of those things that just don't matter."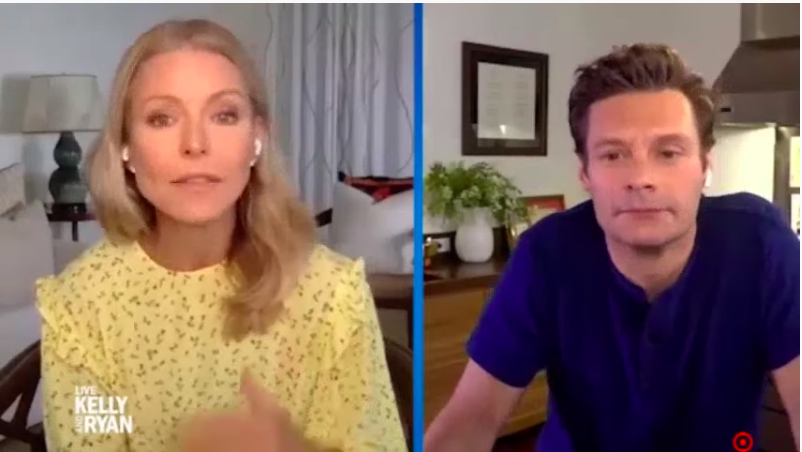 Well, I, for one, can't even think of the last time I wore pants in the house. They both look amazing and I'm impressed with how they've kept the show going from home. Kudos to you both!