The vid includes references to some ICONIC films, including 13 Going on 30.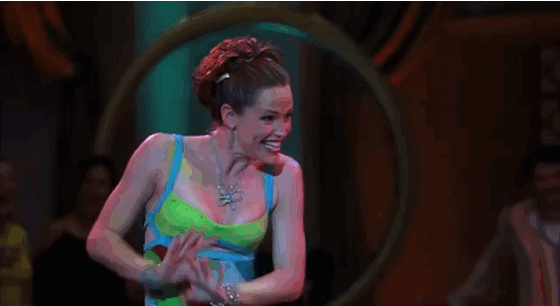 Well, Jenna Rink herself, aka Jennifer Garner, shared her praise of Ariana's recreation on Instagram. She wrote, "Every now and then something comes along and just brightens your day 💫. @arianagrande you're adorable. Thank you, pretty girl #thankunext."
As any rom-com fan would do, Ariana freaked the F out. She replied, "Nooooooooooooo, I'm crying...I adore you! Thank you for all the joy and inspiration you've brought to my life. I'm screaming, bye."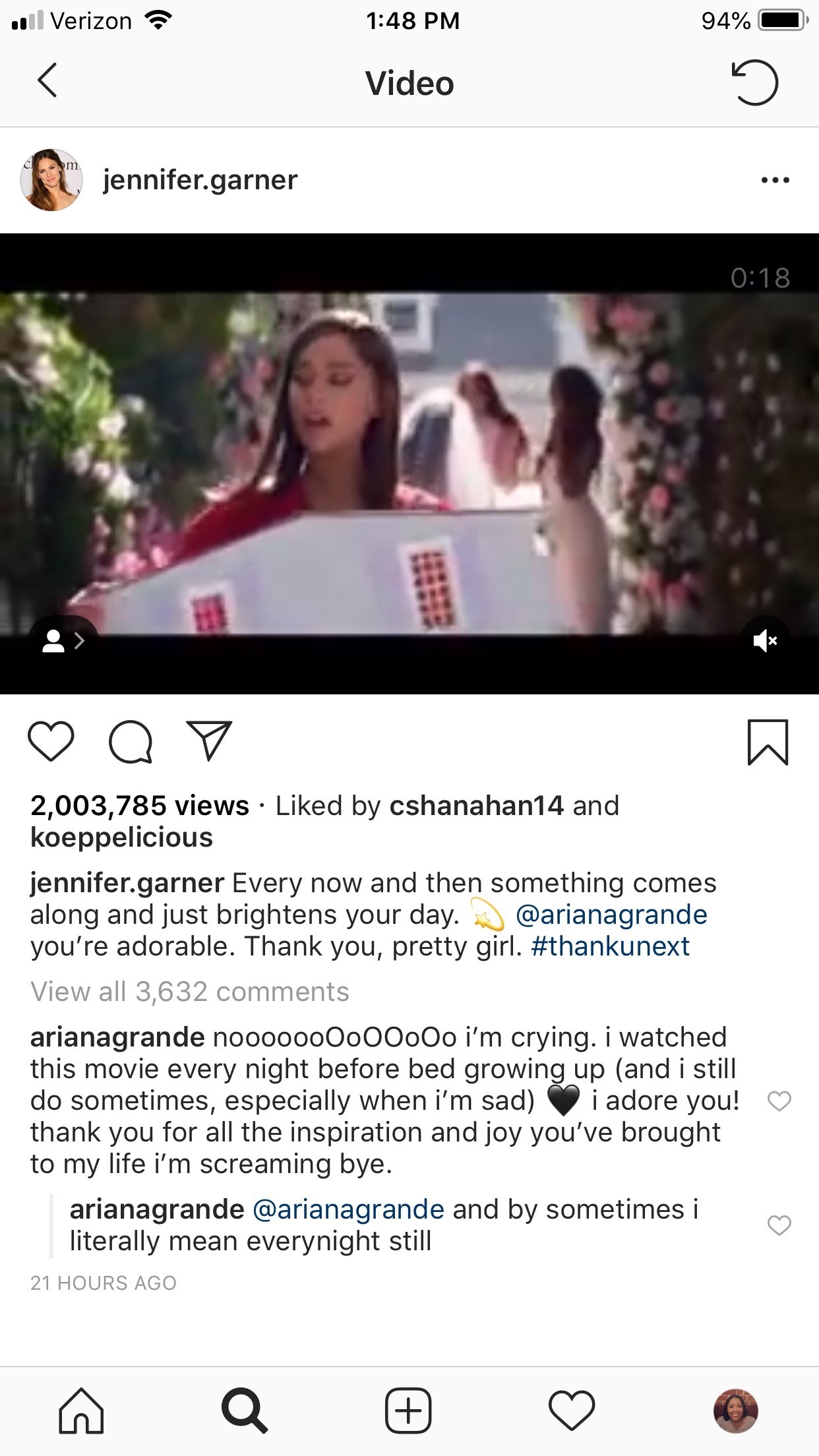 Then, when Jen shared on her story that she thought Ari "looks more like Jenna Rink than [she] ever did," the Sweetner singer lost it all over again.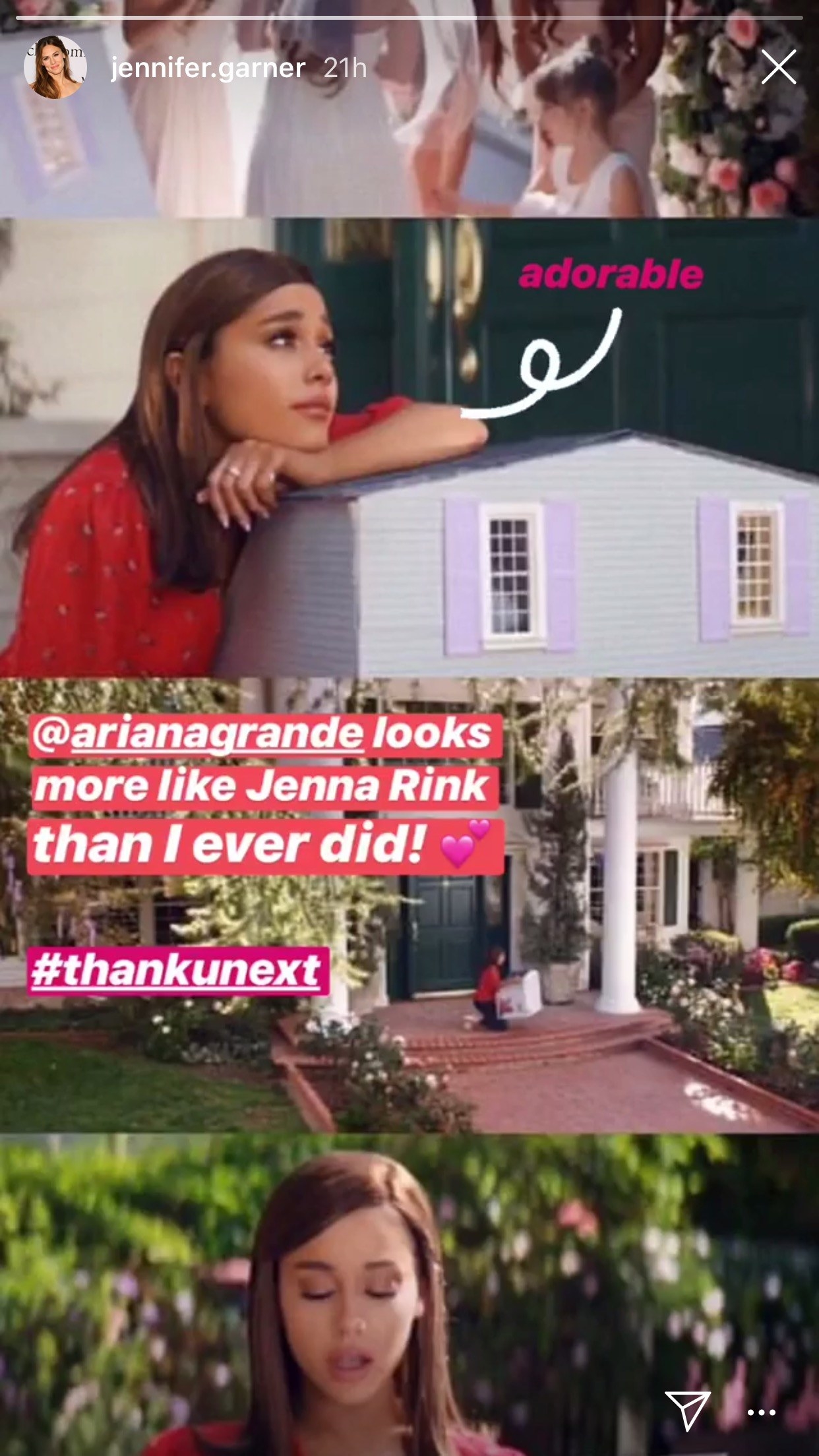 She shared on her own story, "I'm fr crying."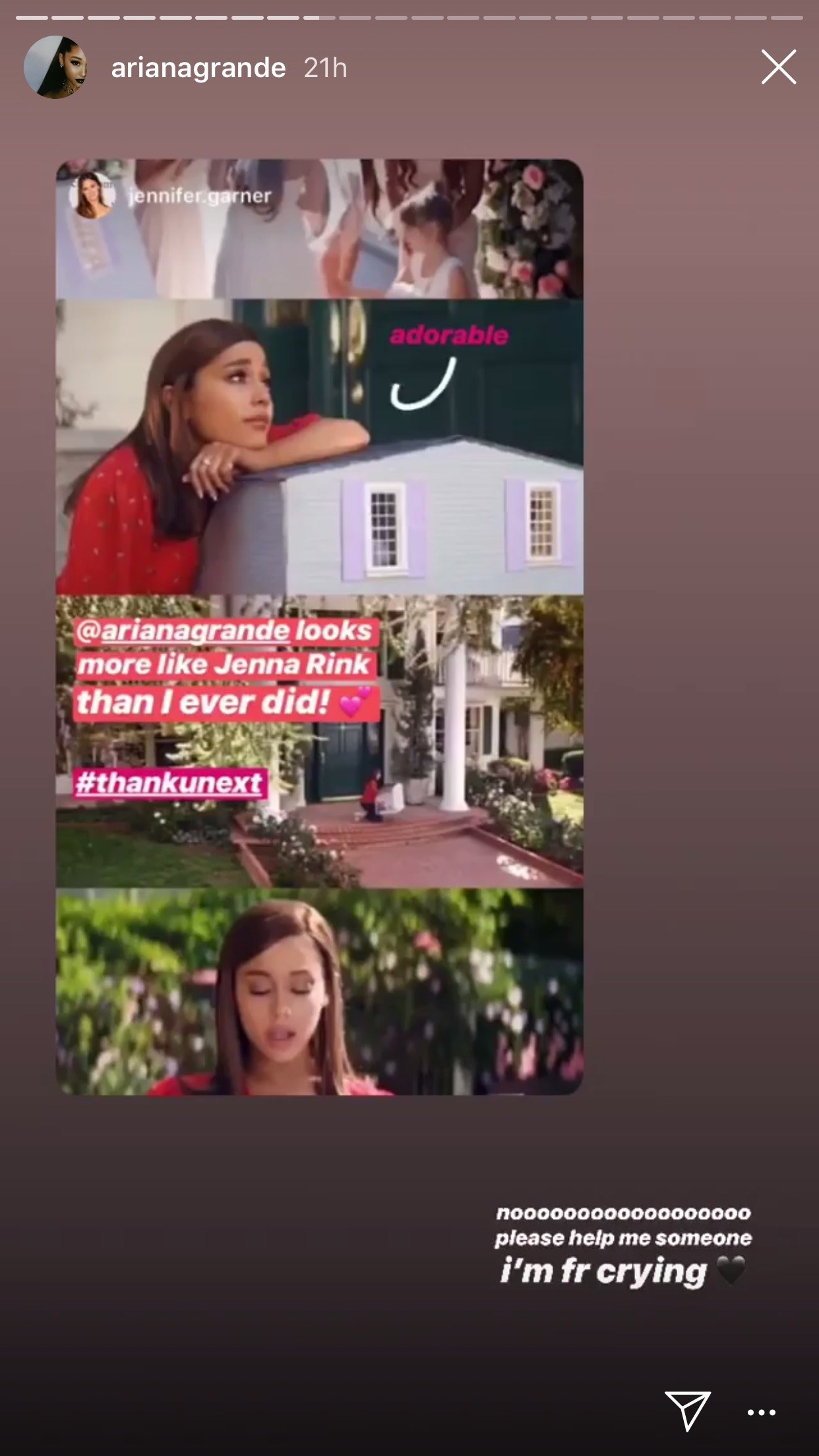 Oh, and how could we ever forget about our leading man! Mark Ruffalo commented, "Having some Razzles (it's a candy AND a gum) in your honor," on a video Ariana shared, and she replied with more crying sentiments.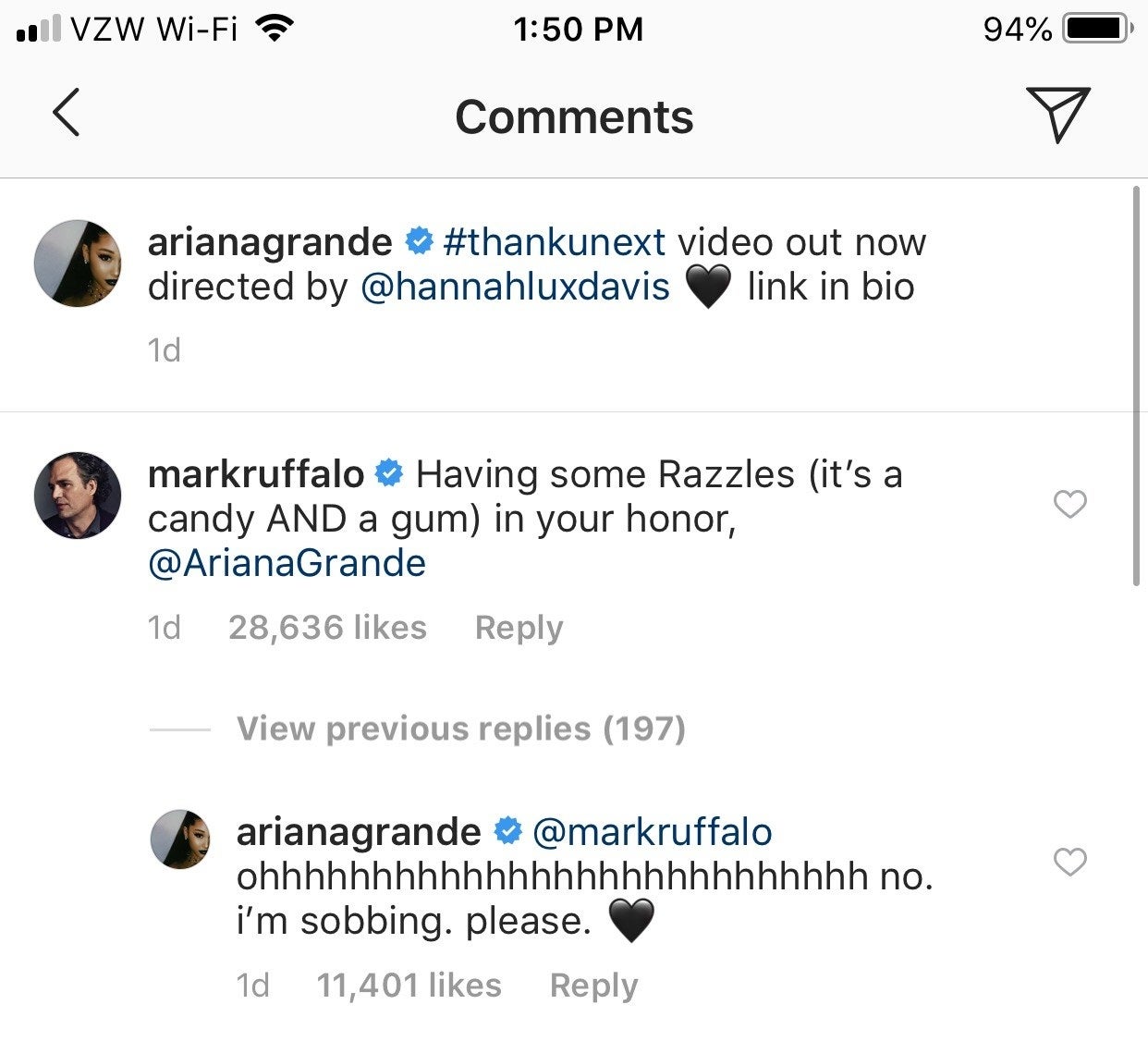 But, can you blame her?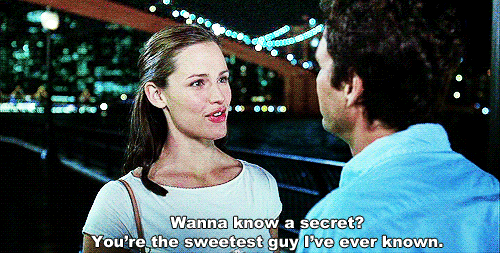 Me, reading all this cuteness: